(*Disclaimer: Joe Rogan sometimes has some divisive opinions, and his views do not represent those here at PodcastHowTo.com.)
I think most of you know who Joe Rogan is. Well, for those who do not, let me introduce you; Joe Rogan is a UFC color commentator, an American stand-up comedian, and hosts of the Joe Rogan Experience (JRE) podcast.
The JRE podcast hosted by Rogan comes up with more than 1300 excellent episodes. These numbers are still increasing as time passes by. The program has been in the field for more than ten years. Aside from that, it is considered by many as one of the most popular contemporary podcasts these days.
Most of the episodes that it has been quite long. Many of them can last for more than three hours of live-streamed format. As you can probably assume, they'll cover a wide range of topics for episodes that long.
These guests are usually entertainers and celebrities. Some of them are also athletes and scientists who are knowledgeable about the possible existence of aliens.
In this post, you'll see some of the best and most well-known Joe Rogan podcast episodes for new listeners and fans who want to re-listen.
Best Joe Rogan Experience Episodes
Dr. Peter A. McCullough MD, MPH
Dr. McCollough is a board-certified cardiologist who is also trained in epidemiology. He has testified before federal and state committees regarding the treatment of COVID-19 and the management of the pandemic.
At the beginning of the pandemic, Dr. McCullough worked to figure out a prophylactic approach to treatment. His team submitted an article that was in The American Journal of Medicine to treat COVID-19 with a multi-drug regimen. Since there wasn't time for trials, they wanted to use the precautionary principles: use drugs with a signal of benefit and acceptable safety.
Joe also questions if the drugs that were touted as "cures" were a problem because they were politicized by Trump. Dr. McCullough advises that some of his colleagues on the inside believe that academic incompetence is causing a large part of the problem. Rogan also asks the doctor why he believes some of the drugs were listed as approved for treatment but were restricted.
Dr. Robert Malone, MD
Dr. Malone is the inventor of the nine original mRNA vaccine patents. He is the Medical Director of The Unity Project, a group of 300 organizations in the US standing against mandated vaccines for children.
Joe and Dr. Malone discuss drugs like ivermectin and hydroxychloroquine and the pushback to using them as a treatment for COVID-19.
Other topics of discussion included lockdowns, boosters, vaccine injuries, and the financial incentive of COVID for hospitals. Dr. Malone makes a concerning claim that getting vaccinated puts people with COVID at risk.
They also discuss censorship and de-platforming because Dr. Malone has recently been removed from Twitter. This is interesting since there are petitions circulating to take episode 1757 down and even remove Joe Rogan from the Spotify platform as a violation of their rules.
Krystal from Breaking Point says, "take the time to go through rebut the claims, lay out the evidence, and make the case." Instead of just censoring and removing those deemed controversial. In another episode, Breaking Point discusses Rogan and weaponized activism, such is what they feel Neil Young was attempting to do.
Rogan makes a statement regarding the controversial COVID episodes. Spotify holds a town hall to discuss its stance regarding Joe Rogan and shares the platform's COVID-19 guidelines.
 

View this post on Instagram

 
Edward Snowden
This episode tackles the not-so-popular American whistleblower Edward Snowden. Snowden is suspected as the suspect for the leakage of the NSA's important documents. The conversation between Rogan and Snowden lasts for about three hours.
In the episode, Snowden stated that he looked for the NSA network to prove the different conspiracy theories, such as chemtrails and aliens.
Elon Musk
Many of us are aware of who Elon Musk is. He is the founder and the edge innovator of Tesla and SpaceX. Rogan and Musk sat for about three hours discussing different issues.
Although, we all know this episode for one thing…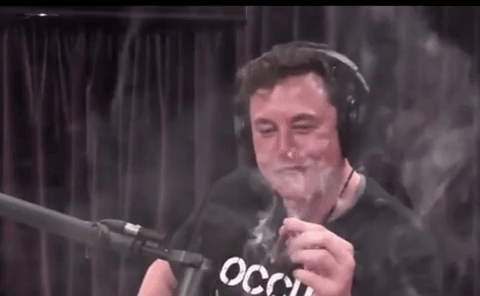 Don't let the GIF get in the way of a great interview, though. Rogan and Musk talk about a wide range of topics, including the manic driving force and the problems experienced in building artificial intelligence.
Dr. Rhonda Patrick
If you are health-conscious, this podcast between Rogan and Dr. Rhonda Patrick is a must for you. The guest is a Ph.D. in biomedical science.
Aside from that, Dr. Patrick is also a professional when it comes to nutritional health. She discusses, together with Rogan, the effects of good exercise and diet on our well-being. She also discussed the biochemical linkages in a person's body and how it affects a person's health.
This is just one of many episodes with Dr. Patrick.
Neil deGrasse Tyson
Tyson is an American science communicator, author, and astrophysicist who believes that earthy matters connect everything in the universe and space.
This episode leads in with a discussion on Tyson's love of Starry Night and how he believes Art isn't really a depiction of reality. Many listeners and viewers love the excitement Joe and Neil deGrasse Tyson shares about science in this episode!
David Goggins
David Goggins is a retired Navy Seal turned ultra-endurance Athlete who breaks World Records. In this very inspirational episode, Goggins tells Joe about growing up as a terrified person and becoming the Master of the Mind he is today.
Mr. Goggins suffered domestic violence at the hands of his father, a learning disability who cheated to get through school. It wasn't until he started reflecting on how he had become "everything people said he was" and decided to face his fears that he realized he wanted to succeed.
So, at 300+ pounds, David Goggins decided to work out and start making a change! He wanted to be the guy that kept coming after what he wanted.
Try listening to this episode and not be fired up!
Jordan Peterson and Bret Weinstein
Jordan Peterson is a professor of psychology at the University of Toronto and a clinical psychologist.
Bret Weinstein is an American evolutionary biologist.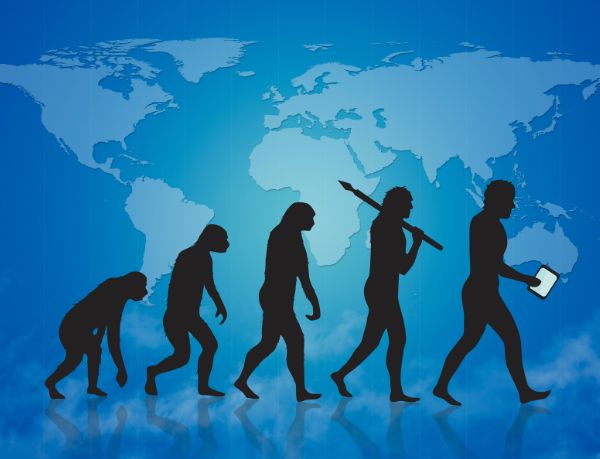 These two persons are former intellectual heavyweights and university professors. They discuss controversial problems, such as evolutionary and sociological aspects of humans, radical left issues, racism, Hitler, and other controversies on their university campuses.
They join The Joe Rogan Experience to discuss Hitler and a statement made by Rogan that "Hitler was far worse than his reputation led us to believe."
Super interesting stuff.
Jocko Willink
Mr. Willink is a New York Times best-selling author, Retired US Navy Seal Commander, and announcer on Jocko Podcast. In his interview with Rogan, they start by discussing the heartbreaking suicide of Chris Cornell and how to keep going through the struggle. "Get in your body and out of your mind."
Jocko also shared his insights about cultivating personal willpower, dealing with a crisis, being a good leader, and disciplining yourself to get the freedom you want.
Sam Harris
Sam Harris is a host, a neuroscientist, and the writer of several bestselling books. Harris is considered to be one of the top thinkers in the world. This is mainly because he discusses very complex subject matters about religion, free will, and existence. Sam Harris also has his own meditation app, as he is a huge believer in mindful meditation.
All of Harris's key thought topics are discussed in this enlightening episode.
Jay Leno
Jay Leno is a stand-up comedian who may be best known for hosting The Tonight Show with Jay Leno. These days, he is known as the host of Jay Leno's Garage.
During his interview, maybe one of the shortest JRE episodes at 85 min, he discussed his love for cars and his 12 garages.
Leno also gives some history and insight into the world of stand-up comedy. One of the good things about it is that the conversation starts funny and ends funny.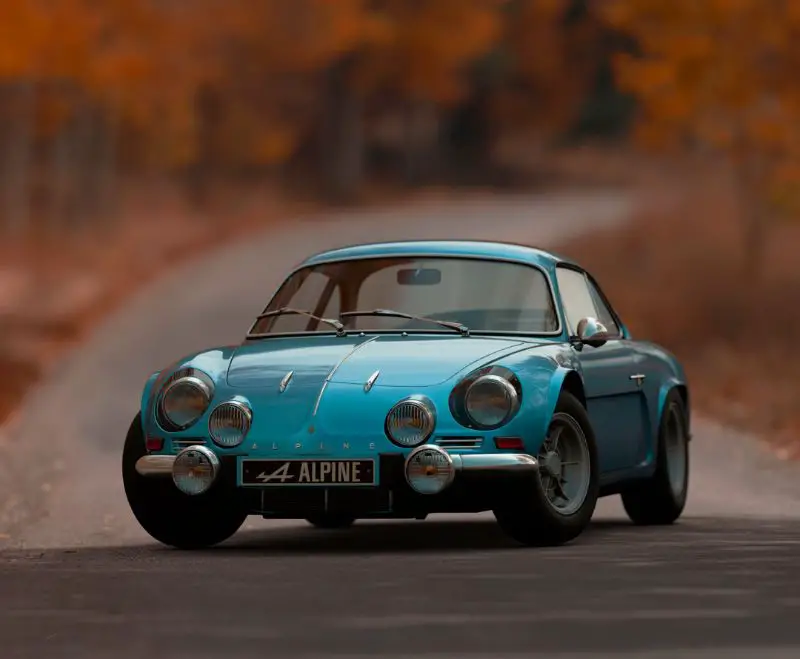 Lance Armstrong
Lance Armstrong is a 7-time Tour De France winner. He confessed to doping in 2013 and has faced tons of flack and lawsuits from different sides.
In the JRE, Armstrong shared his perception about the spread of the substances believed to enhance your performance in different competitive sports, such as professional cycling.
He also discussed coming to terms with how he had betrayed his defenders and devastated the LiveStrong Organization. He also mentions Oprah's interview was his preferred way of "coming clean."
Bill Burr
Fellow Bostonian Bill Burr is one of the best comedians in the world. Rolling Stone agreed in 2017 when they put him at #17 on their 50 Best Stand-Up Comics of All Time.
Joe and Bill discuss his Netflix special "Paper Tiger," movies, cars, fatherhood, and getting demoted at a stand-up show. A little of everything makes for a very eclectic conversation!
Jon Stewart
From political commentator on the Daily Show to director of, Irresistible, Jon Stewart is like a member of the family.
This episode came out during the lockdown of COVID-19 and after the tragedy of George Floyd. Rogan and Stewart cover a range of different topics, from politics, essential workers, change, and plant-based diets.
Jon tells Joe he believes we should be able to work a job and not be poor.
In this interview, these two spend the conversation agreeing on a majority of things, but they both bring in an interesting point of view that needs to be heard by everyone.
Ben Shapiro
Ben Shapiro is known as a witty right-wing conservative. In connection with that, it is expected that he loves to trash social justice warriors if he has the time. He discussed the social problems, including gender pronouns and identity politics.
He discussed with Joe why he has to have bodyguards to accompany him to speeches he gives to college campuses.
Georges St-Pierre
St-Pierre is a retired UFC champion. Even though most of you might expect that the conversation will be about his life in MMA, St-Pierre also discusses his story of being bullied during his childhood and how he met his bully years ago.
They also talk about time restrictive eating, also known as Intermittent Fasting, where St-Pierre states he feels better working out while fasting! He feels sharper.
Anthony Bourdain
This episode is an oldy. Before Rogan polished things up and the big Spotify deal. But it made several lists of listener favorites!
You have probably seen his name on Netflix. But you might not know that the late Anthony Bourdain was an acclaimed chef and friend of Joe Rogan.
Bourdain talks about career, writing, and marijuana legalization. You will surely love his stories once he starts discussing them. He then gives bits of helpful nuggets of insight and advice.
If you are going to ask the JRE listeners and the Bourdain fans, you can conclude that this episode is one of the most nostalgic ones in the history of JRE.
Dom Dágostino and Layne Norton
You cannot deny that we consider the Ketogenic diet as one of the most confusing and controversial advancements that happened when it comes to dietary science.
The interviewees claimed that it is one of the cures for different problems, such as autoimmune issues and skin problems, or even cellular decay and obesity. In this episode, they discuss whether the Ketogenic diet is the solution to these problems and how a person should use it to work effectively.
Wim Hof
Wim Hof is one of the most popular names when it comes to biohacking and health industries. Before this episode of JRE, Hof was accused as a scammer and a fraud. This is because he has insane claims about breathwork, which he believed to change the biochemistry of a human.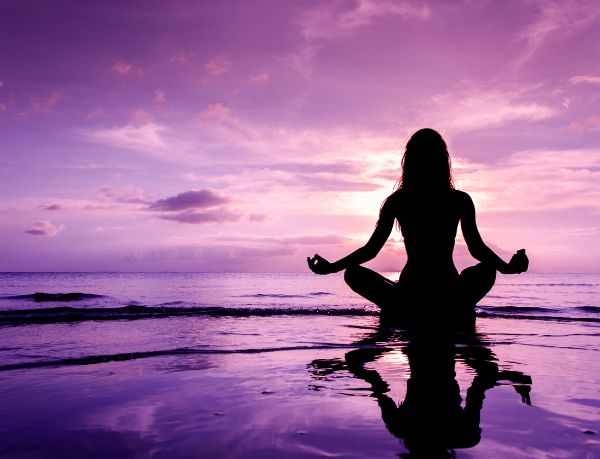 During his episode with Joe Rogan, he shares his research about the things you can do to enhance performance, increase health, and reduce stress.
Matthew Walker
It cannot be denied that there are loads of Americans who are experiencing insomnia. There is research that concluded that there is about 30 percent of Americans have deprived of sleep.
This big problem becomes massive when you connect it with suicide, impaired cognition, hallucinations, depression, automotive, and workplace accidents.
To fight this problem, Rogan asks Matthew as his guest on his podcast and discusses the possible dangers that a person can get when he had a deprived sleep. Dr. Walker also discusses the things that a sleep-deprived person can do to fight it.
Ben Greenfield
Ben Greenfield is one of the best personal trainers in the world. He is popular because he considered himself a guinea pig who tested the different wild hypotheses on his body.
This episode in the JRE is ideal for those who want to be a biohacker. This is a bit of a loaded term these days…
Joe and Ben discuss increasing your testosterone and fighting off aging. This episode will help you open up your mind about what you can do with your body and mind.
Russel Brand
Russel Brand is a famous comedian and stand-up with a messy past. From the start of his career, he was known as a drug addict and a womanizer. Brand did his best to transform himself and kick off his drug and woman addictions.
He talks about different topics about Trump, religion, the golden rule, and the ethics of veganism. As a result, this episode with Russel and Joe is one of the most listened-to podcasts.
This podcast episode especially highlights Rogan's skills as a conversationalist. Brand is going in every direction at a million miles a minute, and Rogan does a great job of keeping him on task while still pushing back when needed and challenging Brand's point of view from time to time.
Jordan Peterson
Jordan Peterson is one of the more analytical thinkers and interesting guests of the show. He usually talks about the realms of free speech and social justice.
But aside from his ramblings and rants about politics, there are lots of things that I love about Peterson. One of these is that he discusses how history and philosophy can be applied in a person's day-to-day life.
He talks about common issues being experienced by anyone and gives his tips on how you will solve those kinds of problems.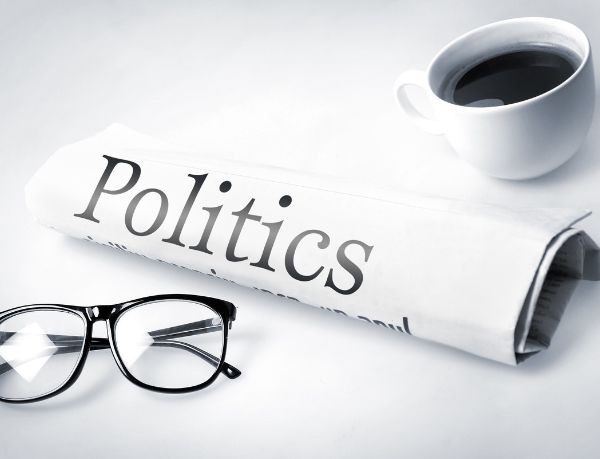 Steven Pinker
There are lots of things that are currently happening in the Middle East. Aside from that, North Korea is seemingly uncontrollable. Add to that, Russia is also only one of the countries that come up with hypersonic missiles that can eliminate the whole of America in just a blink of an eye.
So yeah, you could say it's all pretty grim…
Pinker had his perception that the world has changed positively. In this episode of JRE, Pinker will provide you with important details on why life is the best and why you should continue living.
Paul Stamets
Stamets is a mycologist, author, speaker, entrepreneur, and medical researcher. Paul has discovered and named new species of psilocybin mushrooms while also winning numerous awards.
Rogan acknowledges that Paul Stamets has been one of the most requested guests on the internet. Paul gives amazing history about mushrooms! Mushrooms make fire portable, enable flint firing gunpowder, and even can be used to create clothing!
30% of soil is fungal mass living and dead, according to Stamets. Even if you don't like to eat mushrooms, like me, you will be hard-pressed not to find this interview very informative!
Dan Carlin
This is one of the best episodes that I can share with you. This episode is great, not just because it comes up with excellent conversations between Joe and Dan. I consider it the best episode because of the wisdom and knowledge being shared by Dan with the listeners.
The two discuss entrepreneurial success. The reasons why you need to follow your passion have also been discussed. Most of you will get a lot from this episode because of its enlightening and entertaining ride.
Kevin Hart
Kevin Hart is one of the most successful and popular comedians in every corner of the world. During his stand-up gigs, he usually sells out football stadiums.
Aside from that, you can also see him in different television shows and movies. Despite some indiscretions about him, he is still considered Hollywood's most humble, positive, and grounded guy.
As the interview went on, I was amazed by Kevin's hyper-positive perception of the world. Aside from that, he also stated that negativities do not have space in his life. He is very compassionate and funny. Well worth a listen to, even if you're not a fan of Hart.
Naval Ravikant may not be a name you're familiar with, but he is one of the most successful entrepreneurs and an investor who lives in Silicon Valley. Despite his success, he remained one of the most down-to-earth, grounded, and happiest persons you met in your entire life.
If you are someone who looks for ways that you can be your best, live your life to the fullest, give love to others, and make your work better, then you should watch this episode. This is really for you.
Dan Bilzerian
Like him or not, Dan Bilzerian has made a name for himself over the years.
This episode isn't as insightful as others – although Dan can seem quite switched on when he gets out of his own way – but this episode has some merit.
What I particularly like about this episode is listening to sort out what parts of Bilzarian's story is true and what has had a little bit (or a dumpster-load) of sugar added to it. Personally, I'd have liked Joe to push back and challenge Bilzerian a little more, but that's just me.
See for yourself, complete lie or not – it's a pretty entertaining life!
Mike Tyson
If you don't know who Mike Tyson is you might have lived under a rock for several decades. The Baddest Man on the Planet is a former undisputed heavyweight boxing champion of the world.
Tyson spent some years in prison for rape, then spent several more years fighting to get back to the top of the Boxing world. He is a published author, with his first book on the NYT Bestselling list, and he is currently the host of his own podcast.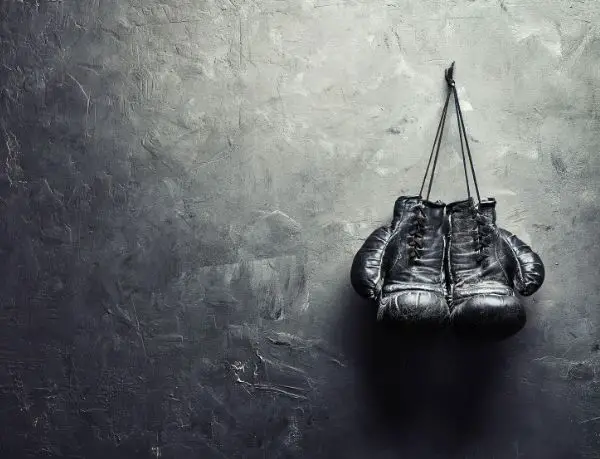 Mike Tyson and Rogan discuss Mike's desire to start training again. How he is feeling good at 54 years old.
Tyson also talks about his youth, like taking acid at 11. They also cover the topic of his cannabis growing operation at Tyson Ranch weed resort.
This conversation takes a few different turns and even becomes a bit strange.
Kanye West
Kanye West is a rapper, record producer, fashion designer, and former 2020 presidential candidate.
Whether it is the controversy that seems to follow Kanye West or the difficulty of listening to him talk, this interview seems to be on many lists of listener favorites.
His tangents and long pauses may make this episode difficult for some to listen to. Although the conversation is a bit one-sided, they discuss the music industry and the morality of the record labels.
Other topics covered are West's presidential aspirations, his religious path, and his preference for George Lucas-directed Star Wars prequels to his Disney counterparts.
Frequently Asked Questions
What is the most viewed Joe Rogan Podcast?
The most viewed Joe Rogan Podcast is his episode featuring Elon Musk. The episode aired in 2018 and remains the most viewed podcast. As it stands currently, the episode has been viewed on YouTube alone over 41 million times. This was episode #1470.
The views on this particular podcast are still increasing daily, and it is going to be difficult for another celebrity appearance to overtake Elon Musk. Even Elon's second appearance nine months ago has only reached 20 million views and is yet to overtake his first appearance.
The second most viewed Joe Rogan Podcast is from 2019. The episode features Alex Jones. While this is the second-highest podcast, it still has far fewer views than the Elon Musk episode. The Alex Jones podcast currently has 26 million views. While this is still a high number of views, it is still far behind the most viewed episode.
How much does Joe Rogan make per podcast episode?
While there is no definitive answer, it is thought that Joe Rogan makes roughly around $40,000 per episode. When you consider that 5 podcast episodes are recorded every week, this quickly becomes a significant amount.
Though there are ways to guesstimate how much Joe Rogan makes per episode, it is difficult to pinpoint an exact amount as this will change according to the number of views, ad venue, and potential sponsorships. While one video may make a good amount of money, another may not perform as well. Given this, the profit made is usually average.
It is worth noting that many different sources will state a different amount of money made per episode. It is thought that he makes anywhere up to $30 million per year, and this number is increasing as he continues to gain popularity. The revenue is received from multiple sources, and it isn't easy to pinpoint all of the revenue gained for each episode.
Does Joe Rogan pay his podcast guests?
No, the guests that appear and feature the Joe Rogan Experience podcast do not get paid. While some podcasts may pay their guests, the vast majority do not.
When you have such a popular podcast as Joe Rogan does, the act of being on the podcast itself is often seen as a "prize" of sorts. Given that he has such a large following and reach across the world, he does not necessarily need to pay his guests. He gives the celebrities and guests appearing on the Joe Rogan podcast a vast platform to become widely recognized.
Given the exposure the guests will receive, the vast majority are likely more than willing to appear on the show for free. The popularity of the Joe Rogan Experience is a payment of sorts given his popularity and the number of listeners the podcast receives per month.
Who is Joe Rogan's favorite guest?
There is no definitive answer to who Joe Rogan's favorite guest has been. Given that his platform has such a large following, it may be seen as unprofessional of Joe Rogan to release his favorite guest. Given this, he has not publicly stated the answer to this.
Although Joe Rogan has not publicly stated his favorite guest, it may be possible to determine who it is based on how many times a guest has appeared on the podcast. However, multiple appearances could also be linked to their popularity and how well the podcast was received.
It is possible that Joey could be Joe Rogan's favorite guest, as he has been on the podcast a few times. Duncan Trusser is another guest that could be his favorite. He was also a popular guest with listeners.
Given Elon Musk's episodes' popularity, he may be a favorite of Rogan's, especially considering he has appeared on the podcast twice.
Who was Joe Rogan's first guest?
The first guest to ever appear on a Joe Rogan podcast was Brian Redban. He appeared on the podcast back in 2009. Brian Redban is an American comedian hired by Rogan in 2003.
While Rogan originally hired Redban to edit and record his videos, he became a co-host with Joe Rogan in 2009 when they recorded the first podcast episode. He continued to work with Rogan until 2013 when they parted ways.
While Redban was the first person to appear on the podcast alongside Joe Rogan, episode 3 featured the next guest. The guest was Ari Shaffir, and he has since been on many episodes. The episode aired on January 6, 2010.
Ari Shaffir is an American actor and comedian; he also has his own podcast, Skeptic Tank, and co-hosts the Punch Drunk Sports podcast.
How much was the Joe Rogan Spotify deal?
While the exact amount has not been released, it is thought that the Joe Rogan Experience Spotify deal was worth $100m. The Wall Street Journal published this figure.
This is a huge deal for Joe Rogan and ensures that Spotify is the sole place where the Joe Rogan Experience podcast is aired. This would mean that it would no longer be on any other podcast-supporting platforms.
As The Joe Rogan Experience is the number one podcast in the world, this is hugely significant. As Joe Rogan has explained, the content and the experience for listeners will still be the same. The podcast itself will not be any different. The only change is that Spotify has the licensing deal.
Joe Rogan still controls the show, and Spotify does not have any creative control. While many people have seen this as a positive switch, it has not been without its critics.
Why is Joe Rogan famous?
Rogan started his career in comedy in the '80s. After leaving Boston and relocating to LA. In 1994 he signed a deal with Disney, and in 97, he started interviewing and commentating on UFC. From 2001-2006 he becomes the host of one of the first reality TV shows: Fear Factor
It wasn't until 2009 that he actually started the JRE podcast.
As you can see, though, he was famous long before his podcast kicked off. He has just "blown up" since the podcast.  People think he is famous because he is willing to interview even the most polarizing of guests. Even playing devil's advocate to make listeners and guests alike think.
Final Thoughts
That's all. These are the best Joe Rogan Episodes that I love and are worth listening to. I hope that this post helped you look for the best episodes worth listening to in the Joe Rogan Episodes podcast. So, if you feel that you want to be amazed or inspired, go on and check these episodes of JRE.