Joe Rogan has had some fascinating guests on his podcasts ever since it launched in 2009. Along with scientists, theorists, and life coaches, musicians have been some of the most entertaining yet compelling guests in the show's history.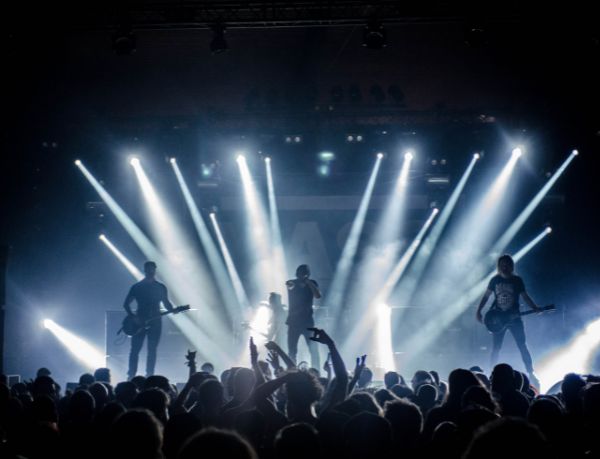 In this article, I have lined up the best 6 Joe Rogan podcasts with musicians. I have included links to each podcast so you can sit back and enjoy these fantastic guests just as much as I did.
James Hetfield
Some of the world's biggest rock stars have joined Joe Rogan and discussed deeply personal stories. One guest that took listeners by surprise was James Hetfield. The lead singer and guitarist of metal giants Metallica talked about the most rock n roll subject, beekeeping.
Surprisingly, the two spoke very little about music, even though Metallica's Hardwired album was released just before this episode.
Hetfield also talks about controversial subjects, such as his love for hunting. He talks about his voiceover work on a bear hunting documentary (The Hunt) instead of going into his life's sordid history as most rock n roll stars would.
Perhaps the most interesting segment was toward the end of the episode, where they talk about Hetfield's sobriety and how he decided to go sober himself.
Hetfield discusses how dark a period it was for him, but it is emotional and heartwarming to hear the rock god talk so openly about his alcohol struggles. He discusses how it has improved his home life and relationships with his whole family.
David Lee Roth
Out of all the colossal rock stars that have joined Joe Rogan, David Lee Roth may be one of the biggest. This includes his personality. Once the frontman of Van Halen, one of the biggest and greatest bands of all time, David Lee Roth certainly deserves his spot in the Rock n' Roll Hall of Fame.
David Lee Roth surprised many listeners when he joined Rogan for a chat. He showed there was so much more to him than just his music. He lets us know that he can speak Japanese and Spanish and is a fully trained EMT (Emergency Medical Technician).
He also shares a fantastic story about how he used to hide from the police while being one of the biggest names in music, to go kayaking illegally across the Hudson River in the 1990s.
As well as his entertaining anecdotes and stories, the two also talk about Lee Roth's music and his career. They discuss the impact Lee Roth has had on so many lives and the difference between the original Van Halen lineup and Sammy Hagar's version of the band.
This episode was David Lee Roth's second appearance on the Joe Rogan Experience, and we hope he returns more and more. You can see that Rogan enjoys talking to Lee Roth, and seeing the guest and host enjoying themselves so much makes the episode so much better.
Billy Corgan
Frontman of the American alternative rock band The Smashing Pumpkins, Billy Corgan, joined Joe Rogan in 2017.
From listening to their conversation, you could never have guessed he is one of the biggest rock stars on the planet. He comes across as very down-to-earth, and it's obvious how he doesn't care too much for fame and fortune, especially when compared to his music.
In just two hours, Billy Corgan discusses a wealth of topics. He talks about the difference between playing to 250 people to a 50,000-strong crowd and signing a contract that included coverage in the discovered universe and undiscovered realms.
He also says that Napster cost him 30 to 40 million dollars. Honestly, there is a lot to take in with this episode.
You sense a vulnerability in Corgan as he talks about his career and where his journey will take him next. He talks about the expectations that others have set, something we can all sympathize with.
His evident love for his job shines through, although he shows quite a lot of resentment toward the ever-changing music industry. One aspect discussed is social media.
Once upon a time, his band would break the rules and rebel. Now, if he plays a set his fans don't like, he bears the brunt of angry tweets on Twitter.
Billy Corgan is genuinely a fascinating individual who has gone from the President of TNA to being the owner of NWA.
He doesn't only discuss music. Corgan and Rogan talk about UFC and Corgan's love for wrestling, as well as a night of partying with Dennis Rodman during the NBA finals.
Paul Stanley
It doesn't get much bigger or more famous than Paul Stanley, the lead singer of one of the biggest bands of all time, KISS. For nearly five decades, Paul and the band have been a familiar sight for so many. Even if you don't know their music, you will know their iconic face paint.
Paul Stanley is unlike any other superstar, which is evident in this fantastic episode. Unlike many rock stars, Stanley shielded himself from alcohol and drugs at an early age. Instead, he looked to sex for his pleasures and indulgences.
Paul Stanley discusses his very strong views on streaming and downloading music and why KISS parted ways with Peter Cross and Ace Frehley in 1982 and 1979, respectively. He describes his former bandmates as "flat tires" and how he and Gene Simmons continually battled against them.
For KISS fans (and there's A LOT of you), these deep insights into the band's history are jaw-dropping. He says that the cracks began to show just a few weeks into their reunion tour, which made him vow never to work with the two again. It's an intriguing breakup tale that any rock n roll fan, let alone a KISS fan, should tune in to.
Travis Barker
It is time for the lead singers to take a back step and let the drummer take center stage. Travis Barker is undoubtedly one of the world's best drummers. The insane power he produces behind the kit for Blink 182 has seen him become one of the world's most famous drummers too. As he discusses with Joe Rogan, it's not always been plain sailing.
In 2008, Travis Barker suffered horrendous injuries in a plane crash that killed four people. He discusses how he suffered burns on 65% of his body and almost amputated his right foot.
Fortunately, 30 surgeries later, and after years of suicidal thoughts, Barker has fully healed and is drumming better than ever.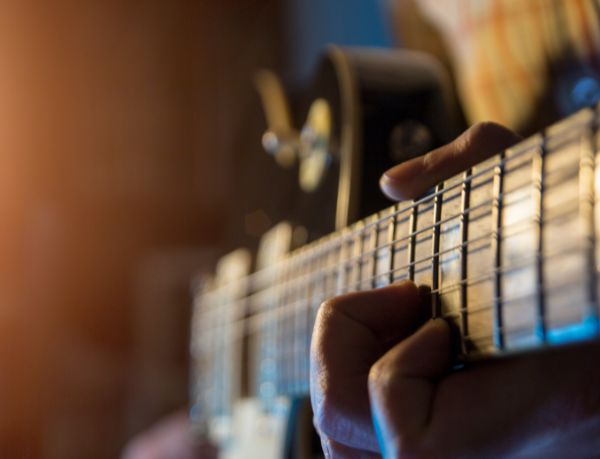 He talks about all manner of subjects beyond the punk rock music of Blink 182. He speaks in detail about his love for rap music and how drummers tend to have limited opportunities to play in that genre.
However, Barker has managed to collaborate with some of the best and most known rappers over the years to make his dreams come true.
As with many famous musicians, Travis Barker has struggled with drug and alcohol abuse. He talks inspiringly about how he got clean and how he has been clean for a decade at the time of this podcast (2019).
However, he takes us through a journey of all the kinds of drugs he smoked and how he was nearly killed for just that while in Iraq. Worth a listen if you're a music fan, especially a Blink 182 follower.
Steven Tyler
This time, Steven Tyler, the lead singer of rock giants Aerosmith, sits down with another Joe. Joe Rogan takes the place of Joe Perry, the guitarist of Aerosmith and long-time friend of Steven Tyler.
From the outset of this conversation, you can tell from Tyler's tone that everything he has done revolves around drug use. He details the substances he was using in each decade and even quizzes Joe Rogan about the drugs he has done in the past.
Yes, just about everything Tyler talks about returns to the subject of drugs.
Throughout the podcast, Steven Tyler seems to struggle with his memory as he frequently looks at his notes or asks his team for help when remembering a particular instance.
While he looks great for a man of 70 in this episode, the drug abuse may show signs in his memory. This doesn't dampen any of his unbelievable stories. Each one is just about as crazy as you would expect from someone who has led one of the biggest bands of the past five decades.
For music fans, it is interesting to hear how he changed his voice for the second Aerosmith album to suit Joe Perry's guitar better. He mentions how he left all of the lyrics for an entire album in a taxi, so he had to write the lyrics to the smash hit "Walk This Way" on the wall so he couldn't forget or lose them.
He also discusses how he sued Donald Trump for using the song "Dream On" for his campaigns.
We learn so much about each musician in just two hours as we are allowed into their wild, eccentric worlds.