Are you lacking a little motivation and needing something to get that spark back? Me too. Fortunately, Joe Rogan has had some of the most incredible guests to motivate you and me. His guests have discussed countless subjects, such as how to get fit, feel more positive, and get rich.
For whatever reason you lack motivation, these podcasts will fill that void.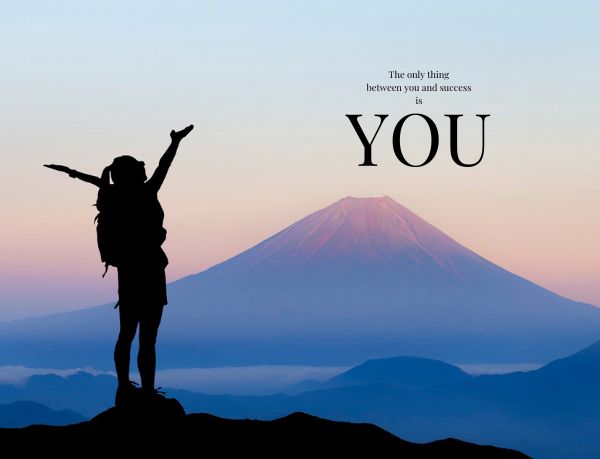 Ever since the Joe Rogan Experience was unveiled in 2009, Rogan has welcomed thousands of intriguing guests. Today, I have included some of the best podcasts to motivate you once again. I have included links to the episodes so you can listen to these incredible guests and get your life back on track.
List of Episodes
Jocko Willink
Jocko Willink is a man's man, a typical alpha leader. He is certainly someone you would rather have on your side than going up against in a battle. A retired Navy SEAL commander of Seal Team 3's Task Unit Bruiser, Willink even runs his podcast, Jocko Podcast.
Having been on the show four times in all, Willink is undoubtedly a favorite of Rogan's. In the latest episode (#1492), the two talk about how little training police get for such a serious, high-pressure job. Willink talks about the leadership needed in the police and how it is a skill that people can get better at.
He also goes on to talk about social media's impact on society and how people "didn't evolve to talk to others through email or social media." He continues to say how miscommunication happens very easily through online communication, and people can fall out over something that has been taken the wrong way.
Yet again, Willink inspires and motivates listeners to better themselves and their lives. He discusses how we all need to experience failure in life and remember that pain to feel motivated to continue the next time around.
Jordan Peterson
Jordan Peterson has appeared on more than one Joe Rogan Experience episode. This controversial character is a qualified clinical psychologist and tenured professor of psychology. Whether you agree with his views or not, Peterson is certainly one of the most interesting public figures in modern society.
If you're very left-wing, you probably will not like this guy's views. He is often labeled as anti-trans and anti-feminist, which has drawn some heated debates over the years in podcasts and television appearances.
In episode #1208, first aired in 2018, Jordan Peterson talks about the positive energy he feels and his listeners feel at his speaking events. He talks about his interactions with fans and combative interviews (of which he has dealt with a lot).
As with all of his chats with Rogan, Peterson talks about self-improvement and the importance of positivity. Guided by logic and very careful with his words, Peterson shares his rules for happiness and discipline.
After just a few minutes of listening to this podcast or others featuring Jordan Peterson, you will probably feel inspired to clean your room and hit the gym.
Dr. Rhonda Patrick
Dr. Rhonda Patrick has discussed life improvement and general motivation in 10 Joe Rogan podcast episodes. Dr. Patrick has a Ph.D. in biomedical science and is an expert on nutritional health.
Another repeat star on the Joe Rogan Experience, her insight into fitness and nutrition will inspire anyone within just a few minutes.
In episode #1474, Dr. Patrick and Rogan begin by discussing previous exposure to different viruses and how they affect the immune response to novel viruses.
This is something we are all keenly interested in after the past year or so. She shares how coronavirus is responsible for 15% to 30% of all common colds and that Covid19 is a new strain of the virus.
She inspires us to get healthier so we can stand a better chance against viruses and how vitamins can seriously help us tackle serious illnesses.
She talks about the uses of saunas to improve cardiovascular health and how cold, and hot baths can boost our immune cell numbers 1, 2, 3, 4, and 5.
As with all of her appearances on these podcasts, Dr. Rhonda Patrick guides us through improving our wellbeing, both physically and emotionally. Her podcasts are worth listening to if you genuinely want to turn your life around and improve your diet and lifestyle.
David Goggins
Retired Navy SEAL David Goggins is a well-known inspirational speaker. He is also a former USAF Tactical Air Control Party member who has served in Iraq and Afghanistan. Just reading about Goggins will motivate you and inspire you to improve your life, even if life is going swimmingly at the moment.
Although David Goggins is an ultramarathon runner, ultra-distance cyclist, triathlete, and the record holder for the most pull-ups in 24 hours, he was once overweight and unhappy.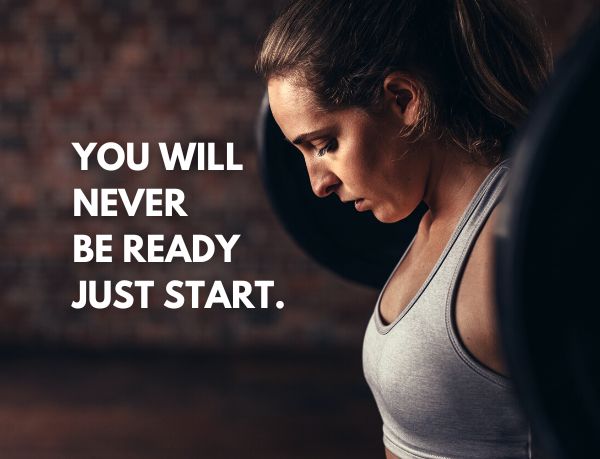 In podcast #1080, Goggins talks about his life and how he has overcome hurdles to achieve some of the most challenging feats known to man. He discusses what success is and the best path to it.
He says, "the road to success is filled with failure." This is a common theme amongst many of the motivational guests on Joe Rogan's podcasts and something that should motivate us to keep going, even when it seems impossible.
Goggins continuously inspires and motivates listeners throughout the podcast. He tells us to make ourselves good enough, never to quit, and never ask ourselves why we're not good enough. He goes on to say, "The only way to find yourself (and learn mental toughness) is through suffering."
No matter how hard life gets, David Goggins assures us that we can get through the difficult times and come out better people in the end.
Courtney Dauwelter
If you're not looking for a how-to guide on the way to live your life but still seek a little motivation, you should listen to podcast #1027 with Courtney Dauwelter. She is an ultra-marathon runner who won the MOAB 240 race in Utah in less than 58 hours. The 240 is the number of miles she had to run! An incredible achievement.
Just listening to this episode, you will discover how humble and down-to-earth Dauwelter is to listen to. For such an incredible athlete who has achieved so much, she speaks with grace yet determination.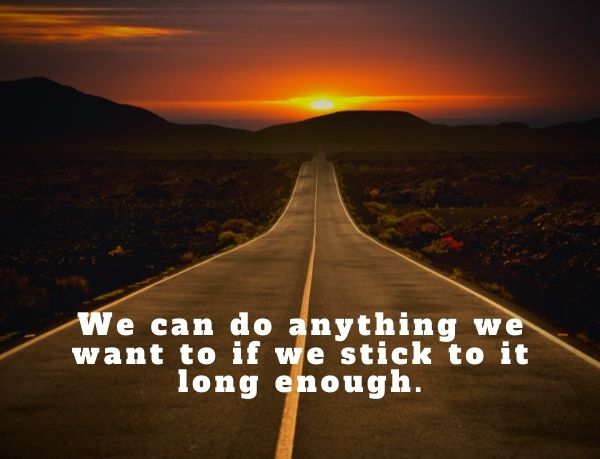 Joe and Courtney start the podcast by talking about that incredible win at the MOAB 240 race.
She discusses her diet for ultra running, and it comes as a surprise to us all. "Nachos and multivitamins." If that's what it takes to run an ultramarathon, sign me up!
Of course, endless hours of training and fitness regimes go along with the diet, but Dauwelter inspires us to get up off the sofa and do some form of exercise.
She makes us realize that we can all achieve amazing things if we put our minds to it. Drastic changes to our diets are not always needed. As a female role model, not many are better than Courtney Dauwelter. Most listeners and Joe probably ran an extra mile or so after listening to this podcast.
Neil DeGrasse Tyson
Tyson is an astrophysicist, cosmologist, science communicator, and author. These are just some of the titles he holds. While he is not a motivational speaker like many on the Joe Rogan Experience, he teaches us how to speak about a subject that we are passionate about.
Just two hours of Neil DeGrasse Tyson's stories will leave you wanting to share all you know about your favorite hobby or passion.
Appearing on Joe Rogan's podcast multiple times, DeGrasse Tyson often talks about his specialty subject, the cosmos.
Episode #919 discusses Planet X, education, higher dimensions, and science in movies. While some of these subjects may sound a bit heavy, DeGrasse Tyson speaks with such ease that he makes even the most complicated subject matters understandable.
In other episodes, such as #1159, Tyson discusses flying cars, microwaves, life, the universe, and so much more. He says how we know more about space today than at any other time in history and how lucky we are to be living in such a knowledgeable period of the world.
In a digital age of mindless daily social media content that is meaningless, Neil DeGrasse Tyson's episodes with Joe Rogan give our minds a much-needed mental boost with some fascinating and incredible science. However, if you think the moon landings were fake, you may want to listen to something else.
Tyson Fury
Fury is a British professional boxer. He is a two-time world heavyweight champion. In 2020 after defeating Deontay Wilder, Tyson Fury become only the third heavyweight to hold The Ring magazine title twice and is largely considered the lineal heavyweight champion.
As of November 2021, he is ranked the world's best active heavyweight by ESPN, TBRB, and BoxRec.
In his conversation with Joe, they discuss his battles with mental health. He is open about his battles, having had mental illness all his life, but never really being educated to handle it. Fury also spent a lot of time thinking he had no reason to be depressed because "he had everything a man could want."
In 2015 after beating Klitschko, being stripped of the IBF, and hurting his ankle in training he lost his desire to fight. Fury also spent a lot of time thinking he had no reason to be depressed because "he had everything a man could want." So he started drinking and doing drugs.
He shares with Joe how it is important to be open and spread the word so when people are in the kind of situation he was they know how to seek help.