With 10 million subscribers and nearly 190 million listeners per month, The Joe Rogan Experience is one of the biggest podcasts in the world and the most popular podcast on Spotify in 2020.
The podcast is an audio and video podcast hosted by Joe Rogan, an American comedian and Mixed Martial Arts (MMA) commentator interviewing various guests from actors and musicians to athletes, journalists, political figures, and scientists.
Each podcast has a laid-back, informal vibe, encouraging guests to open up and chat. But while the interviews seem unscripted, Rogan is incredibly skilled at creating an instant rapport with his guests, leading them to discuss various subject matters like hobbies, comedy, philosophy, politics, and everything in between.
No wonder episodes tend to reach the three-hour mark regularly!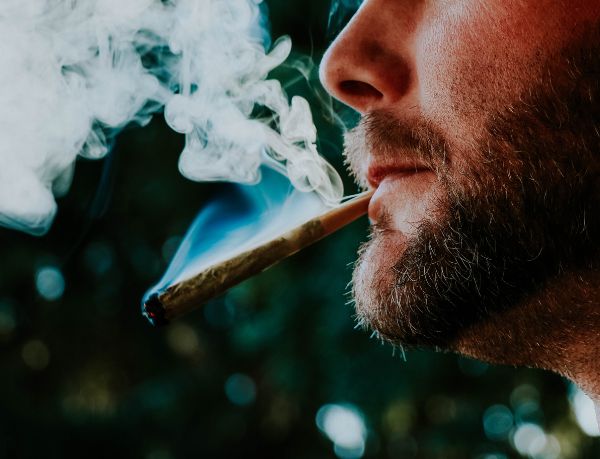 But as well as being a podcast superstar, Rogan is also a staunch cannabis activist who is open about his beliefs in cannabis legalization, its health benefits, and the positive impact it could have on well-being and society as a whole.
Unsurprisingly then, he smokes a lot of weed on screen, which often leads to his guests sharing their own experiences on smoking weed and their opinion on the drug. In some memorable episodes, these guests will even enjoy a joint with Joe – Elon Musk, probably one of the most notable guests!
But even when the guests are not getting stoned with Joe and having all the weird and wonderful conversations you would expect, there are still some bizarre, engaging episodes of the podcast that are perfect for listening to while high.
Kanye West
When Rogan signed his multi-million dollar deal with Spotify, it caused a lot of controversies, but Rogan promised the show wouldn't change. But this huge deal with Spotify has led to an influx of A-list guests, like Kanye West.
West appeared on the podcast in October 2020, but the interview had been two years in the making, ever since Rogan tweeted out an invite to West to appear on the show in 2018.
It was a much-anticipated interview, with listeners hoping West would discuss his personal battles, as well as his attitude towards Trump in the lead-up to the presidential election in 2020 (West was an adamant Trump supporter before launching his own presidential bid).
But like most interviews with West, discussion topics started to veer off track (even by JRE standards, which are known for meandering, free-flowing conversations). Still, as unwieldy as this interview was, it's still an entertaining listen.
There was the self-aggrandizing talk that Kanye is known for that often borders on self-parody. West referred to his mind as a 'symphony of ideas' and said that God called on him to be 'the leader of the free world.'
But amongst all that were some genuine insights. He spoke about his relationship with religion and his negative feelings regarding some of the music he has released and spoke passionately about his attempts to rectify a broken music system through radical transparency.
He also revealed that contracting Covid-19 stopped him from launching his political party. He stated, however, that, "I've traveled more than any president already, and I bring people together… I put rivals on songs together to create masterpieces."
Perhaps the most explosive revelation was that West prefers the George Lucas-directed Star Wars prequels to the Disney follow-ups. This was a hill he was absolutely prepared to die on, stating, "This is about to make me mad, right here… the first time you've seen me get mad in an interview."
You can listen here.
Wiz Khalifa
Wiz Khalifa is a rapper and singer who appeared on The Joe Rogan Experience in May 2019 with a mason jar filled with his own blend of marijuana called 'KK' or 'Khalifa Kush.'
Like Rogan, Khalifa is a big believer in the legalization of marijuana and has spoken publicly on the topic countless times, as well as releasing many songs that have come to be known as 'smoking anthems.' His frequent references to rolling papers have helped to repopularize them among his fanbase.
He and Rogan puffed their way through the interview, discussing their experiences of smoking pot as parents and the stigma surrounding it.
You can listen here.
Post Malone
Rapper and singer Post Malone appeared on The Joe Rogan Experience in 2020 and stated that he and Rogan were on mushrooms at the beginning of the episode. Honestly, we don't have a hard time believing this, considering what follows.
The episode starts with Post Malone singing his "everybody's too high" song before moving on to why he lives in Utah, how big whales are, and he and Rogan's favorite raw vegetables.
You can listen here.
Reggie Watts
Reggie Watts has made a couple of appearances on The Joe Rogan Experience and is a comedian, actor, beatboxer, and musician. You may know him best from The Late Late Show with James Corden; he leads the house band.
The two have smoked weed while discussing hip-hop, why vinyl is the best way to listen to music, his issues with Facebook and Mark Zuckerberg, and most notably, the Stoned Ape Theory.
For those who don't know, Terrence McKenna and his brother Dennis McKenna developed the Stoned Ape Theory. They believed that once a community of proto-humans might have consumed magic mushrooms they found in the wild and that the fungi profoundly changed their brains.
You can listen to Reggie Watts' appearances here, here, and here.
Elon Musk
The entry we've all been waiting for!
Probably the most famous JRE episode ever, the Tesla CEO took a couple of drags from Rogan's blunt and lost 9% of his Tesla shares in the process. Tesla stockholders and board members were outraged, and Musk later admitted in an email to his employees that his actions were "not wise."
In the episode, he and Rogan discussed creating giant tunnels under Los Angeles, simulated realities, and the Tesla flame thrower. Musk found the whole experience to be pretty enlightening at the time, declaring, "it may sound corny, but love is the answer" after he took a couple of drags of Rogan's blunt.
You can listen here.
Mike Tyson
Former undisputed heavyweight boxing champion of the world, Mike Tyson, paid a visit to The Joe Rogan Experience in January 2019 and opened up about his drug use at a young age, when his mother gave him at just two years old liquor and marijuana to help him sleep.
Tyson shares his lifelong addiction to cannabis and the role it played in helping him regulate his moods.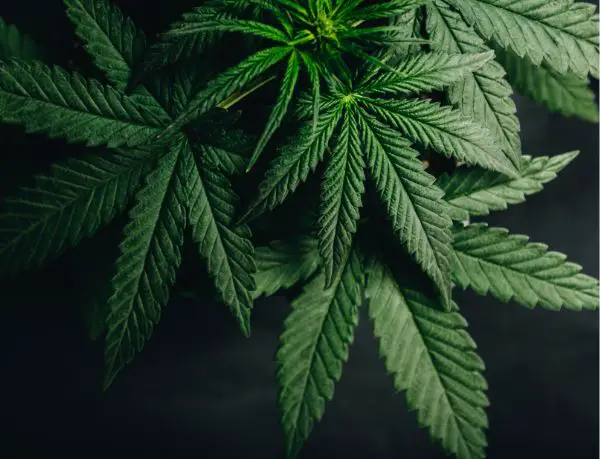 Tyson and Joe also discussed their shared experience of taking what Tyson dubbed 'the toad.' 'The toad' is a substance of 5-MeO-DMT and is known for easing anxiety, depression, and PTSD.
Tyson explained how it changed his life, saying, "I look at life differently; I look at people differently. It's almost like dying and being reborn… it's inconceivable. I tried to explain it to some people, to my wife, but I don't have the words to explain it. It's almost like you're dying, you're submissive, you're vulnerable – but you're invincible still in all."
Pretty powerful stuff.
You can listen here.
Miley Cyrus
Miley Cyrus is a child star turned pop star and record producer and is also a confessed stoner. While sober now due to vocal surgery, Cyrus opens up with surprising candor about how she experimented with drugs in her teenage years, posting the startlingly honest question of "how much weed can I smoke and play a teenage superstar on the Disney channel?"
In her appearance on JRE, she discusses with Rogan how the media portrays her as 'out of control,' and how she struggles to get on planes due to anxiety attacks induced by "smoking a lot of weed and taking a lot of 'shrooms."
You can listen here.
Wim Hof
Wim Hof is one truly mind-blowing guest of The Joe Rogan Experience!
Commonly known as 'The Ice Man,' Wim Hof is a Dutch extreme athlete who was originally dismissed as a scam artist when he claimed he could alter his biochemistry simply by breathwork.
When scientists put this claim to the test, they found he actually was able to control his internal body temperature and immune responses. This incredible, almost superhuman skill lets him sit in ice baths for hours at a time, hold the record for a bare-foot half-marathon on ice and snow, and even rid himself of viruses.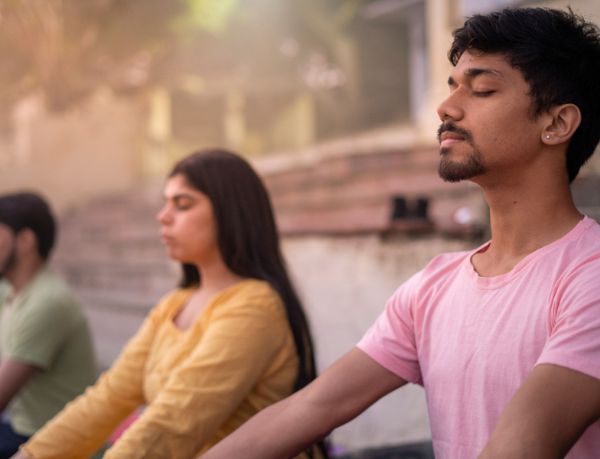 However, despite these scientific trials, he is still a controversial figure, with many people accusing him of exaggerating the health benefits of his method. Whatever you think of Hof, he is still an intriguing guest on JRE, and Rogan definitely puts him through his paces with the scrutiny of his incredible abilities.
You can listen to both of his appearances here and here.