If business talk is just your thing, then you'll be glad to know about the selection of great guests that Joe Rogan has brought onto his podcast to discuss entrepreneurship, the current business environment, and investments.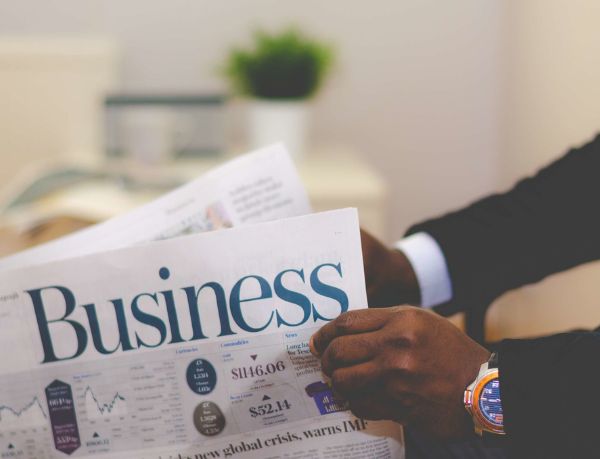 We've found the best business episodes with guests from the JRE podcast, along with a link so you can listen to them straight away. These guests are beyond interesting and come from various backgrounds, including spacecraft, electric vehicles, environmental business, maths, and computer science.
In this podcast of JRE, Joe is joined by one of the most famous business guests on his show, the billionaire entrepreneur and business magnate Elon Musk. Elon is the CEO and Chief Engineer at SpaceX, CEO of electric vehicle company Tesla, and founder and co-founder of a handful of other incredibly successful companies.
This is one of three podcast episodes Elon has done with Joe, and the other two are also listed in this article if you wish to listen to them.
Topics:
Making and selling flamethrowers
Elon digging a tunnel in LA to make traffic better
What Elon spends most of his time doing as a business magnate
Regulating AI
Running a car company is challenging for Elon
Elon has never-ending explosions of ideas
In this episode, Joe is joined by Tim Ferriss, author, entrepreneur, investor, and public speaker. He has written 3 New York Times bestselling books: The 4-Hour Workweek, The 4-hour Body, and The 4-hour chef.
At one point, he was one of the leading investors in technology and even donated $2 million into clinical research into psychedelic drugs.
This is the third time Tim has been on the show. He also appeared in episodes #137 and #285 back in the early days of the JRE podcast.
Topics:
Increasing your IQ score
Tim doesn't like living in LA as everyone is too pretentious
Barnes and Noble won't carry Tim's new book The 4-hour Chef
Tim discusses his time at Princeton and the time continuum
This episode was removed due to racially insensitive language. Joe Rogan chose to remove some episodes from the Spotify platform after discussing the situation with Spotify execs you can read about it here. You can listen to Joe Rogan's apology here. If you wonder if an episode is missing you can check here, this website compares the Spotify API with the list of Joe Rogan episodes released. 
Here's another intriguing episode with business billionaire Elon Musk. Considering all his business ventures, Elon has found himself on the JRE podcast three times so far.
Many people were surprised to see Elon on the podcast again after the initial media shock of him blazing up a joint with Joe on the previous episode together.
Topics:
Elon thinks being a billionaire is a good thing
The finance and law industry is saturated, and US people should move over to manufacturing
Elon discusses his brain implant technology
New details about his business Neuralink
Elon discusses selling all of his possessions as they weigh him down
Colonizing the galaxy
Why the glass cracked during his Cybertruck demo
What Elon does for his exercise routine
In this episode, Joe talks with Eric Weinstein, a famous mathematician, an economist, and also the managing director at Thiel Capital, an investment firm located in California. Eric has a Ph.D. from Harvard University and has coined the term 'intellectual dark web,' which he uses to describe podcast hosts and academics.
This is only one of five podcast episodes Eric has done for the JRE podcast, and you can also listen to him on episodes #1628, #1320, #1203, and #1022 for more business-related discussions.
Topics:
The US has become dependent on China for everything
Eric has been working on his theory for the source code for the universe for 37 years
Harvard University buried his work
Eric discusses his podcast and what are the essential episodes
Nuclear war is inevitable as weapons of mass destruction will become cheaper
In 2019, Naval Ravikant joined Joe on the JRE podcast. Naval is an entrepreneur and an angel investor (someone who provides capital for a business start-up), a co-founder and CEO of AngelList, and co-author of Venture Hacks.
He's invested in over 100 companies, including Twitter, FourSquare, and Uber. He had a brief career in law before heading to Silicon Valley to pursue his true passions.
1309 is a super interesting episode where Naval goes into detail about how anyone can become wealthy without sounding too condescending and gives philosophical advice for those aspiring to be rich.
Topics:
You should read to satisfy your intellectual curiosity
Everyone on earth can be wealthy if they learn how to
How Naval operates at peak performance
The need for continuation of adult education
In 50 or 100 years, everyone will be working for themselves
The world is moving towards a gig economy
Start-ups form by taking aspects of business away from larger companies
The third episode Elon Musk has done with Joe for the JRE podcast was recorded back at the beginning of 2021. This is the most comfortable we see Elon out of all the episodes with Joe.
If you're also interested in space and science, you'll love this episode as most of it is spent talking about Elon's company SpaceX and AI innovations at NeruaLink.
Topics:
By 2023, SpaceX will be able to take people on orbital flights regularly
Building a completely reusable rocket is the primary goal of SpaceX
SpaceX won't go public for stocks as it's a long time company focused on innovation rather than money
Do Aliens exist?7
His commitment to running Tesla in the future
Tesla could build vans with solar panels on the roofs
There should be a government agency monitoring artificial intelligence
Accelerating sustainable energy within Tesla
Elon is funding a $100 million prize for carbon capture technology
In episode 1679, Adam Curry, an internet entrepreneur, former MTV VJ, and podcast host of the 'No Agenda,' joins Joe Rogan in the studio. He is one of the first celebrities to create and administer websites.
JRE 1679 is Adam Curry's third episode with Joe. You can also catch him as a guest on episodes #1533 and #1436 on Spotify.
Topics:
Twitter is bad because it's racist and because there's a censorship
New York's ranked-choice voting system
ESG scores of companies and wokeness
Credit Karma and social score for humans
How the media is involved with the pharmaceutical industry
Where does censorship lead to?
Stock market manipulation (Gamestop, Bitcoin, etc.)
Making money as a podcaster
Moxie Marlinspike joins Joe in this intriguing 3-hour-long episode. Moxie is a computer security researcher and is the creator and founder of the encrypted messenger service Signal.
He is also the co-founder of the Signal Foundation, a non-profit organization dedicated to the freedom of speech through open-source privacy technology.
The video of the episode is no longer on YouTube and can now only be found on Spotify.
Topics:
Moxie discusses shadowbanning
Modern slavery, Apple and Nike
Moxie talks about Whole Foods CEO John Mackey's philosophy about conscience capitalism
What led to the creation of Signal
Google workers are unionized
In episode 1245, Joe talks with Andrew Yang, an American entrepreneur who is the founder of Venture for America and a 2020 Democratic presidential candidate.
After studying at Brown University and Colombia, he became a lawyer but turned his attention to working in start-up businesses as a founder or executive.
Topics:
The impact of automation on society
AI is eating up the jobs in America
Trump's election was about economics and not politics
Andrew discusses why UBI is necessary and his case for it
The problem with 'free college.'
JRE 1402 is a fascinating episode with an inventor, entrepreneur, former aerospace engineering student, and co-founder of The Ocean Cleanup organization Boyan Slat. Boyan's interest and passion for the environment started back when he was only 16. He then found his organization at just 19 years old, which to this day has now raised around $32 million in donations for developing advanced technology to rid of all plastic in the world's oceans.
Boyan is a shining example of how you don't need ten years of college education from a top-rank university to succeed. It shows how passion and determination can get you to the top of your game.
Topics:
People cheered Boyan Slat's failure
Where technology and morality meet
Incentivizing high-tech altruism
The sustainable business model
Boyan's theory on how we can help the planet