Everybody likes to laugh. It makes us forget about our troubles and feel happy. It is only natural that we are drawn to people who can make us laugh and do it for a living. This is why comedy has such a special place in popular culture.
However, we do not get a full glimpse of who comedians are behind the scenes. This is why the Joe Rogan Podcast is fascinating. Being a comedian himself, Joe is able to bring some of our favorite comedians on and give us a new look at their personalities off stage.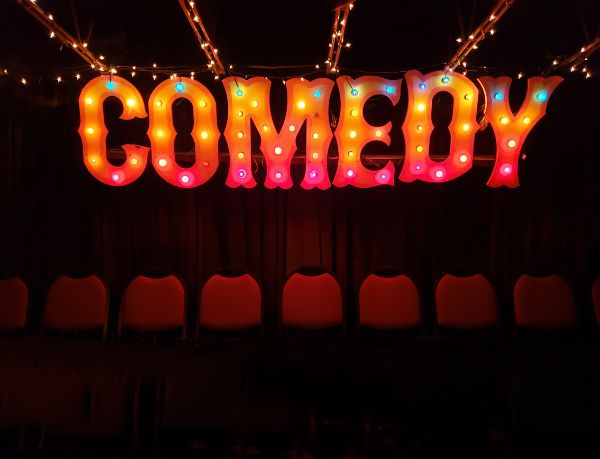 In this article, I will be listing the best episodes of the Joe Rogan Podcast that feature a comedian.
Episode #990 – Jamie Foxx
Jamie Foxx is an American singer, songwriter, producer, comedian, actor, and entertainer. He won numerous awards for his portrayal of Ray Charles in the movie Ray. He is also recognized as being the titular character in Quentin Tarantino's Django Unchained.
While on the Joe Rogan podcast Jamie Foxx discusses how to deal with fame and why some people are better at it than others. He also tells various humorous stories about encounters with famous people from all sorts of backgrounds.
He tells about how he threw a party in Miami in 2005 and ended up having a dance battle with a young Chris Brown because he thought he could dance better than him. Jamie Foxx was confident he could win until Chris Brown did a backflip over the crowd.
He also tells a story about how he discovered what memes are. His daughter sent him a picture of Rihanna photoshopped to make it look like her dress was a pizza, and he thought it was real. Foxx thinks it's weird that this can even influence how younger generations think about icons.
If you are a fan of Jamie Foxx or comedy in general, I highly recommend you check out his appearance on Joe Rogan's podcast.
Episode #1647 – Dave Chappelle
Dave Chapelle is an American comedian and creator of the hit show "Chappelle's Show." Chappelle has also written, acted, and produced various projects. Chappelle infamously walked away from his 50 million dollar contract and left show business for an extended period.
While appearing on Joe Rogan's podcast, Chappelle comments on what ultimately brought him back into show business from his extended hiatus. Leaving 50 million on the table for ten years of a hiatus is counterintuitive to how many people think, and Dave's insights are interesting.
At first, he liked how people were not able to recognize him as much. However, now and then, he would get the feeling of wanting to try out new comedy material on a stage. He realized how much he missed performing and then came back to perform in the public eye.
Dave Chapelle eventually got the rights back to his show after publicly calling out CBS for holding the rights. This is extremely rare in the industry, according to Rogan. They both agree that this is a rare instance of an artist getting rights to their creation back from a company.
If you are curious about some of the behind-the-scenes of comedy, then you will enjoy Dave Chapelle's appearance on the Joe Rogan Experience.
Other Episodes With Dave Chappelle
Episode #1161 – Jerrod Carmichael
Jerrod Carmichael is an American comedian, actor, and writer. He is most recognizable from his numerous stand-up specials or his appearance in the hit film Neighbours.
While on Joe Rogan's podcast, Carmichael and Rogan have a conversation about the long-running trend of comedians doing sets on late-night television. Carmichael sees the practice as outdated and actually kind of disrespectful in how it is produced on several big shows.
Carmichael explains how the host of the late-night show often is not even there to meet the comedian. They book ten comedians at a time, and they all do their sets then the host films the intro separately. Carmichael thinks this is extremely rude.
Carmichael and Rogan both agree that the show's tendency to give comedians notes on what they can say or how to say it is also disrespectful. For example, you would not bring a band on and ask them to play the bridge first. Comedians are an exception for some reason.
If you enjoy comedy and want to know more about the day-to-day working aspect of it, you will find Carmichael's appearance enjoyable.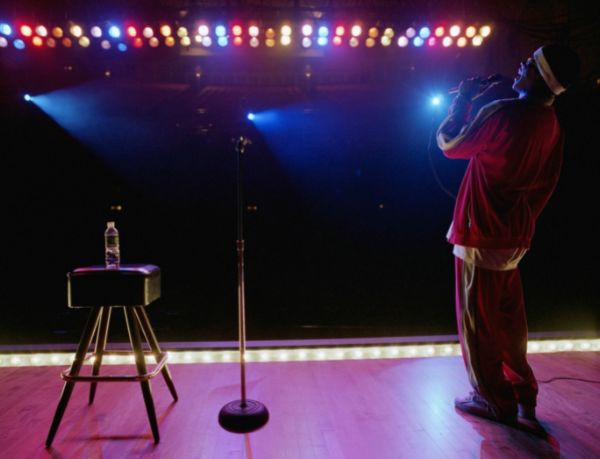 Episode #1490 – Jimmy O. Yang
Jimmy O. Yang is an American actor and comedian who was born in Hong Kong. He is most recognizable from his role as a supporting character in the hit HBO series Silicon Valley. He is also the author of the book "How To American."
Jimmy O. Yang has an interesting relationship with comedy because he grew up in Hong Kong. He discovered stand-up later in life and through BET comedy. Jimmy O. Yang says that he learned about comedy and culture through watching stand-up when he came to America.
Jimmy and Joe both agree that many comedians really enjoy the seediness of the comedy scene and being surrounded by questionable characters. Jimmy, however, feels that if it came down to it, he could not defend himself while Joe could.
Jimmy and Joe both also talk about how comedy is all about voicing perspectives that other people share. Every comedian has their own perspective and voice, which makes comedy beautiful in a way. There is no right way to do it.
Jimmy O. Yang has a unique perspective on comedy, and it shines through in his conversation with Joe Rogan. If that sounds interesting to you, then be sure to check out the podcast.
Episode #1505 – Hannibal Buress
Hannibal Buress is an American comedian, writer, and actor. You may recognize him from his appearances as the co-host of the Eric Andre show.
While appearing on Joe Rogan's show, Buress discusses his recent arrest in Miami. To him and Joe, it is humorous because Hannibal was drunk, and he was arrested for going into a bar. Hannibal said something to him, and the officer followed him to arrest him.
Hannibal then points out that there are extreme examples of officers acting outside the bounds of the law. However, petty arrests like what happened to Hannibal can also ruin lives and make it harder to get employed, etc.
Hannibal also pitches some of his COVID-19 game show ideas to Joe. One is a game called "who said that?" where you line four people up in masks, have them speak, and then guess which one spoke. These are bad jokes, according to Hannibal, but Joe finds them funny.
If you are someone who enjoys Hannibal's comedy or likes hearing comedians speak, then you should listen to this episode of the Joe Rogan Experience!
Other Episodes With Hannibal Buress
Episode #1286 – Anthony Jeselnik
Anthony Jeselnik is an American comedian, writer, actor, and producer. He is widely known for his standup specials which appear on Netflix and other platforms. He has also been featured on Comedy Central Roasts.
Jeselnik offers a perspective on comedy from a writer with a day job writing for Jimmy Fallon's late-night talk show. This life resembles an office job more than the touring and motels we associate with conventional stand-up comedy.
Jeselnik also talks about how hard it is for him to write in another person's voice. Fallon would often like his jokes but felt that he could not actually say them because they contained Jeselnik's patented mean humor. This made the job a bad fit.
At one point, the conversation turns to talk about their opinions on Seinfeld's comedy. Jeselnik says that he has seen Seinfeld on several occasions, and depending on the crowd, he is either amazing or awful. Apparently, Jerry has different sets for different audiences.
This is another episode that is great for those who love hearing behind-the-scenes stories of the comedy world. Hope you enjoy it!
Episode #1283 – Russell Brand
Russell Brand is a British comedian, actor, writer, producer, and podcaster. Like Joe Rogan, he is also known for being a comedian who stepped outside comedy to pursue interviewing people he finds interesting.
The episode of the Joe Rogan Experience featuring Russell Brand is interesting because it features two comedians stepping outside the bounds of comedy. Both Joe and Russell have interests outside of comedy, and those interests make up the majority of their conversation.
For instance, Joe and Russell have a long conversation about hunting during the show. Russell is a vegetarian and does not believe in eating meat. Joe does not like the practice of factory farming, and that is why he goes and hunts elk to eat that meat.
Russell diverges with Joe on this because he admits that he would enjoy hunting but that the actual killing of an animal would be too much for him. Russell recognizes Joe's position as valid and says that this is an area where drawing hard ideological boundaries are not helpful.
If you like the idea of two comedians talking about interesting subjects besides comedy, then you would enjoy this episode of the Joe Rogan Experience.
Other Episodes With Russell Brand
Episode #1182 – Nick Kroll
Nick Kroll is a comedian, actor, writer, and producer. He is the creator of the Netflix animated series "Big Mouth."
While appearing on the Joe Rogan experience, Nick Kroll and Joe Rogan have a humorous conversation about all the celebrities involved with the Church of Scientology. They both agree that it is bizarre that these celebrities are using a cult to become more powerful.
Nick Kroll also told Joe Rogan about his experience at the popular event known as Burning Man. He said that there is a hippy quality to how the event is staged but that there is a practical joking element that he really appreciated. He enjoyed it more than he thought he would.
Part of the Burning Man event is that at some point, everyone gathers and watches as a giant statue of a man is burnt. This happens all night, and Kroll said that he looked to his left at sunrise and saw thirty people parachuting out of the sky into the event. An extraordinary experience.
If you are interested in comedians talking about their life experiences, you will enjoy Nick Kroll's appearance on the Joe Rogan Experience.
Episode #1126 – Erik Griffin
Erik Griffin is a comedian, actor, podcaster, and writer. He is best known for playing "Montez" in the hit Comedy Central series Workaholics.
Erik Griffin is also a fan of the sport of MMA, which Joe Rogan commentates on, so naturally, they touched on that during their conversation. Ronda Rousey just had a fight where she lost pretty badly, and Erik Griffin said it made him really uncomfortable watching.
Griffin also tells the story of when he met Justin Bieber. This story followed a conversation where they were talking about why so many huge celebrities get attitude problems. They both agree that it is a function of the pressures of fame making them that way.
According to Griffin, Bieber has been pretty pushy with him on several occasions. One time at a party, he asked Griffin to go grab him a vodka while he was debuting new music. Another time at a comedy club, his manager told Griffin that Justin would "like to see him."
If you enjoy celebrity gossip and comedians talking about show business, you will enjoy this episode of the Joe Rogan Experience.