Joe Rogan is a black belt in Brazilian Jiu-Jitsu! Want to know more about his experience? Check out these podcasts made by the man himself!
In these long chats, Joe Rogan talks about striking, street defense, and his opinion on the greatest Jiu-Jitsu player of all time. He also discusses some controversial topics, like what he wants to change in Jiu-Jitsu or making it more fun for the viewers to watch.
Some of the most interesting podcasts come from his famous guest interviews. Joe talks to these stars about how the sport has changed their life for the better!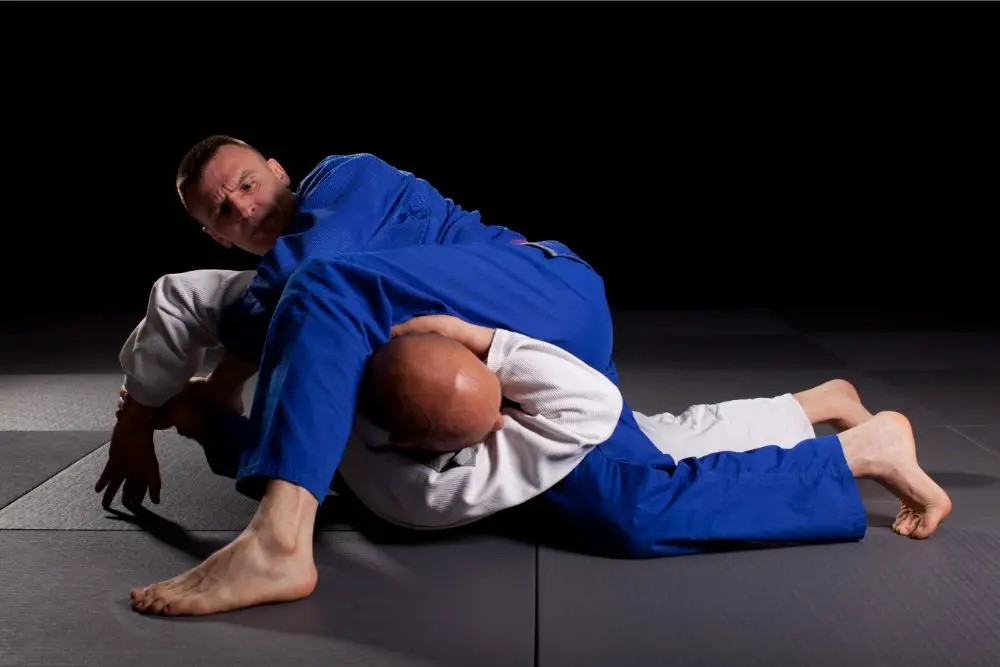 In this episode, Alex Jones and Joe Rogan settle their differences, and arguments ignited on a different episode due to hate speech, fact-checking, and conspiracy theories. But that's not the reason why we have added it to our list of best Brazilian Jiu-Jitsu podcasts.
At 1:46, Eddie Bravo enters the podcast. He is a black belt in Brazilian Jiu-Jitsu and is also a music producer and an author. All three burly guys discuss how they have been choked out of a match and how that painful experience felt.
Although this podcast doesn't talk a lot about BJJ, it is a classic example of Joe Rogan's controversial guest lineups, entertainingly aggressive confrontations, and interesting but strange conspiracy theories. If you are new to the world of Joe Rogan, this episode is an all-rounder experience, so you can see just what you are in for.
In this episode, Joe and Jocko take a more serious look at the world of Brazilian Jiu-Jitsu. They discuss the merits of wrestling and how it can help your game. Mark Schultz, a freestyle wrestler and Olympic gold medalist is examined to showcase how a fantastic wrestling maneuver can completely change your likelihood of winning.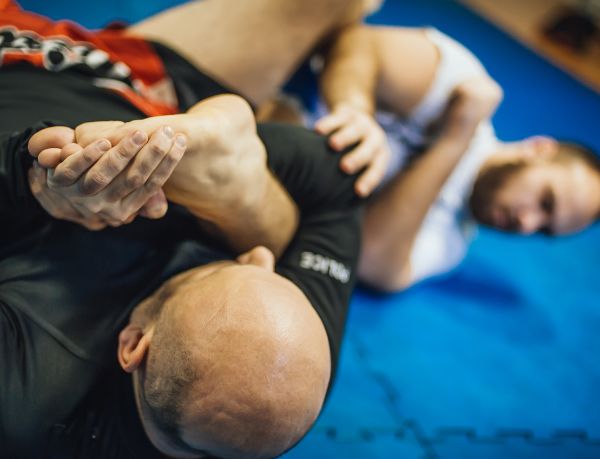 Take Down defense is highlighted as an essential skill to master to combat strong wrestling moves in BJJ. Of course, some of these moves are better suited to cage fighting, which Joe also dives into.
Jocko Willink isn't a professional Brazilian Jiu-Jitsu player; instead, he is an American author, a podcaster, and a retired United States Navy officer who also served in the Navy SEALs.
However, that does stop him from learning martial arts. Known for his grappling technique, if you put one hand or food on this giant, he will be able to grab you and pull you into his attacks.
John Danaher is a New Zealand Brazilian Jiu-Jitsu and mixed martial arts instructor with a 4th-degree black belt. In this episode of the Joe Rogan Experience, John and Joe go into detail about some of the more complicated moves in Jiu-Jitsu, along with the training John's students must endure.
Gary Tonan's striking coach John Danaher explains that his primary concern is submissions, but he puts a lot of effort into Take Downs.
The first challenge is "Can the player get their opponent to the ground?" The second and often more significant challenge is, "Can you keep them on the ground?" John Danaher discusses how he teaches his students methods to succeed in both areas of the Take-Down.
In this episode, John also discusses what he would like to change in Brazilian Jiu-Jitsu. Check it out to see if you agree too.
In this episode, Todd White explains how he found Jiu-Jitsu in 1993 and how the sport has changed his life. The almost spiritual experience pulled him into taking up Brazilian Jiu-Jitsu as a serious sport. Now a 4th-degree black belt, he continues to take this journey with him to almost every part of his life.
Todd White is officially a figurative expressionist painter on a similar wavelength to an avant-garde expressionist.
When he came to learn Brazilian Jiu-Jitsu, he was an animator for Disney. So after every class, he would draw his newly discovered movements and then predict the following action.
This podcast is the perfect example of how different minds can create unique experiences or changes in sports and learning.
Although this episode is mainly about MMA, Joe Rogan is so in love with Gordon Ryan's skills as a martial artist and Brazilian Jiu-Jitsu player that at one point, he dubs Gorden the "Undeniable, pound for pound greatest Jiu-Jitsu player on earth."
As the 25-year-old Gorden humbly thanks John Danaher for coaching him, he states, "Without John, I wouldn't be where I am right now. I don't think I would have gotten this good, in this amount of time".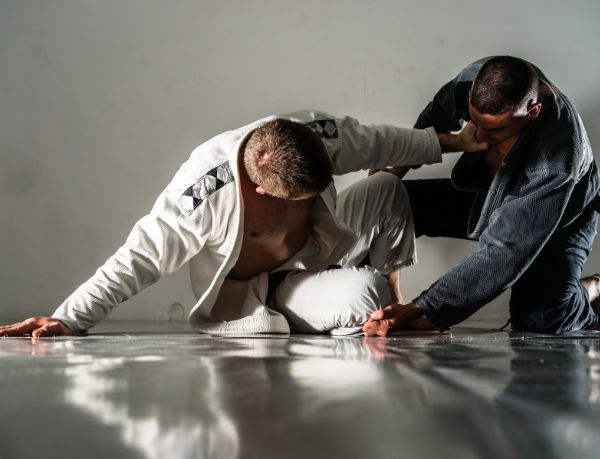 If you didn't already know, Gordon Ryan is an American submission grappler, three-time ADCC World Champion, two-time IBJJF No-GI World Champion, and four-time Eddie Bravo Invitational Champion.
That's a lot of titles for someone so young! After training for ten years and competing for five years, he has managed this feat, so our boy has put in the time!
If you have seen the John Danaher podcast above, you'll know how much of a mad scientist and genius mind this coach is.
Seeing the name "Demi Lovato" in an article about Brazilian Jiu-Jitsu seems out of place. Still, this super famous American singer has more to their soul than a stunning voice. Demi's top hits are "Confident," "Sorry Not Sorry," "Heart Attack," and "Cool For The Summer," and the list doesn't end there!
But that's enough about their singing career. When did Demi Lovato become a BJJ fan? They became super into Brazilian Jiu-Jitsu for several years, but everything took a downhill turn for our Demi when CoronaVirus started to take hold of the world.
Demi had to step back from their training due to their health. Demi has Asthma and Autoimmune Disorders, meaning that if the virus caught up with them, our famous singer would be in dangerous medical territory.
Health and sport are super important to balance, so listening to Demi talk about their struggles and drive to get back into BJJ is amazingly empowering.
If you are suffering from a lack of willpower, or medical issues stopping you from getting into Brazilian Jiu-Jitsu, then listening to Demi might be the encouragement you need.
Rickson Gracie is a 9th-degree red belt in Brazilian Jiu-Jitsu and a retired mixed martial artist. In this podcast with Joe Rogan, Gracie talked about how he overcame fear in his fight with Zulu at the age of 19.
In the fight, he was expected to lose. His father, Zulu's coach, and Zulu himself expected this fight to be an easy and quick game, but the first hit came from Gracie. He managed to knee Zulu in the face. It was the perfect move.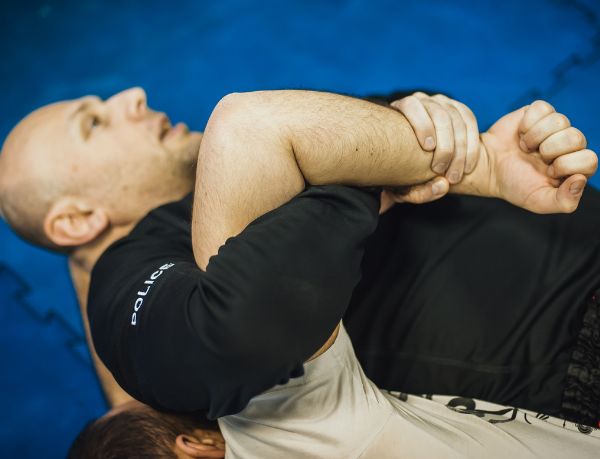 At that moment, Gracie thought he was going to win, but as Zulu lifted his head, gave it a shake, and spit out a tooth, he was ready to continue. That was when Gracie knew that this fight was serious, and that's when the fear started to creep in.
At this point, a touching moment between the brothers gave Gracie the power to continue. Listen to the full podcast to hear the story.
Mat Fraser is a retired Canadian-American Professional CrossFit athlete who competed between 2014 and 2020.
Mat talks about how other countries drug or dope their athletes to get stronger competitors in this podcast with Joe Rogan. He argues that the Olympics and other similar competition programs don't know how to test for drugs, so coaches pressure the athletes into talking about unnatural enhancements to take gold immorally.
Mat and Joe incorrectly say that America is one of the only countries that have clean athletes, which is a massive statement to dish out. Looking at the 2021 Olympics, three significant countries stand out as cheats: Russia, Kenya, and India, with a minimum of 55% disciplinaries per sport and a maximum of 95%.
The other 12 countries listed in the top 15 didn't go further than 30%, which is still too high by most people's standards. If you want to know where the US lands on this list, they were the 9th worst offenders.
Of course, this chart only referenced a handful of sports, but as 205 nations competed (plus the EOR team) in the Olympics, the US coming in 9th for doping is terribly high.
But statistics aren't what you want to hear; you want to see how someone in the Olympics copes with seeing non-clean athletes win medals without honor. Check out the podcast for what it's like for the athletes in that environment.