With its first episode premiering on December 24th, 2009, The Joe Rogan Experience has gone from a small podcast hosted by comedian Joe Rogan in his house, to a podcast phenomenon, with millions of listeners across Youtube and Spotify. It has become the biggest podcast in the world.
It's unsurprising to see why. Rogan has had many notable, sensational, and compelling guests on his show, reflecting his vast array of interests.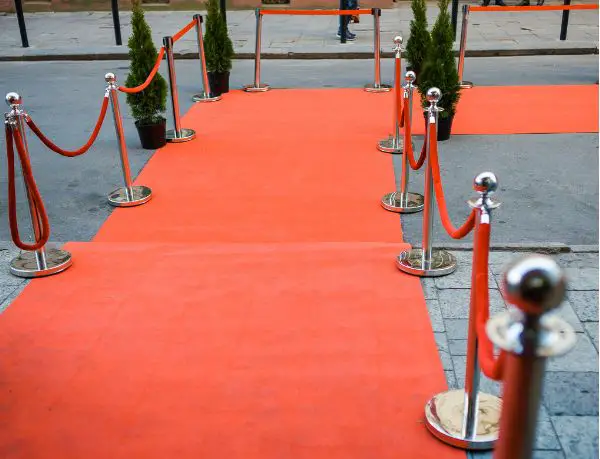 Rogan's funny, inquisitive interviewing allows his guests to open up and talk about whatever they want, regardless of what industry they represent, actors, musicians, politicians, authors, or activists.
While Joe's comedic chops make him popular with his listeners, it's his unique perspective and willingness to listen to several opinions that make his podcasts so compelling and keep listeners coming back for more.
There are now over 1,600 episodes of The Joe Rogan Experience, and it can be a little daunting to know where to start. Below, we look at the podcast's back catalog and pick out some of the best podcasts that feature a host of famous faces.
Elon Musk
It seems like in this day and age, entrepreneurial executives have achieved rock-star status, and perhaps nobody better exemplifies this than Elon Musk, the co-founder and CEO of Tesla.
Elon's first appearance with Joe broke the internet and even broke a little bit of Wall Street when Musk joined Rogan in smoking cannabis live in the studio.
Mike Tyson
One of the most intriguing sports stars of all time, Tyson achieved pop-culture phenomenon status at an incredibly young age. But with a great rise comes a devastating fall. However, Tyson seems to be in a much better space when talking with Joe, leading to some insightful and thoughtful discussion.
Kevin Hart
Kevin Hart has risen from a comedian to a staple in huge Hollywood movies and an entrepreneur.
As you would expect from a conversation between Joe Rogan and Hart, this episode is full of energy and is immensely entertaining.
Bill Burr
A hugely successful podcaster in his own right, Bill and Joe have great banter, and an episode featuring Bill is sure to be a fun, hilarious listen.
Dave Chapelle
Although his sense of humor may not be to everyone's taste, Dave Chapelle is undoubtedly one of the most influential and vital comics of all time.
The fact that he is also an incredibly private individual and rarely makes media appearances make any access to his candid thoughts and hilarious perspective a real treat to listen to.
Russell Brand
A comedian and actor with a high-wired personality, Russell Brand has lived a fascinating life, from overcoming drug addiction to a public marriage and divorce from pop star Katy Perry.
Russel believes in exploring consciousness and seeking a more enlightened path in life, making for a fascinating conversation with Joe.
Sam Harris
A neuroscientist, author, philosopher, and podcaster, Harris is quite a polarizing figure, with his opinions often causing a stir and a fair bit of controversy.
But even if you disagree with his views, he is still a fascinating person to listen to and undoubtedly an intelligent guy.
Whenever he and Joe get together, he always brings deep, robust discussion topics to the table. His strong chemistry with Joe makes their discussions more compelling.
Edward Snowden
Arguably one of the biggest and most exclusive guests to feature on the podcast, Edward Snowden has not only appeared once but twice on The Joe Rogan Experience.
Snowden is a former intelligence contractor who copied and leaked highly classified material regarding a massive surveillance campaign he believed was unconstitutional.
As Snowden is a notorious and quite polarizing figure – and Rogan's podcast is the biggest in the world – it always causes quite a frenzy when Snowden makes an appearance.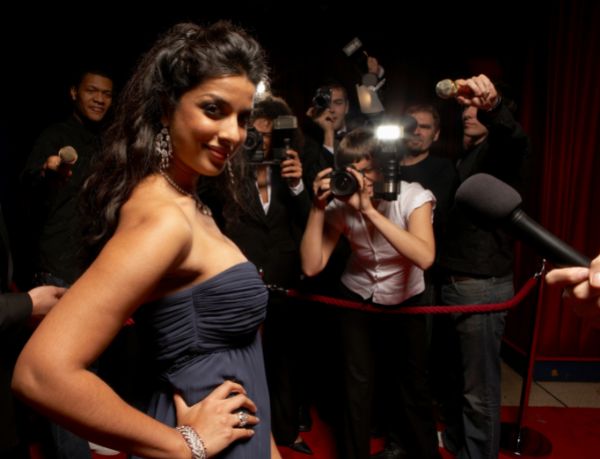 Neil deGrasse Tyson
Neil deGrasse Tyson is an astrophysicist and author making a significant impact on society. The way he talks about science not only makes it accessible but cool too. His enthusiasm as he waxes poetic about the cosmos is infectious.
He has now become a regular on The Joe Rogan Experience. Every episode he appears in is sure to have intriguing discussions between him and Joe on a wide variety of topics.
Lance Armstrong
This explosive interview is perhaps the most open Armstrong has ever been about his doping scandal, proving how skilled Rogan is as a host and interviewer.
But while this episode does focus on the huge, unavoidable topic of Armstrong's fall from grace as a renowned cyclist, there are moments of inspiration too. Even though Armstrong fell from grace, Rogan acknowledges that his story is still full of triumph and resilience.
Rogan's admiration for Armstrong is evident in this episode, and you can tell he thoroughly enjoys getting to sit down and chat with him.
Quentin Tarantino
This episode featuring the iconic director is unmissable, primarily because by the time the 173-minute episode comes to a close, a wide array of topics have been covered, and some exciting revelations have been made.
From Tarantino revealing the disgraced producer Harvey Weinstein wanted the torture sequence in Reservoir Dogs cut because he didn't think it would appeal to female audiences, to his views on the criticisms made regarding the portrayal of Bruce Lee in Once Upon A Time in Hollywood.
Tarantino also hinted at a possible Once Upon A Time in Hollywood supercut and revealed that he would love to work with Chevy Chase!
Bernie Sanders
During his campaign for the Democrat nomination, Bernie Sanders paid a visit to The Joe Rogan Experience. Rogan asked Sanders about his beliefs, plans to change the country, and how these changes would be paid for, allowing Sanders to get his message across effectively.
While we're used to politicians' beliefs being shortened into soundbites or placed under the intense heat of studio debate spotlights, this was a unique opportunity for Sanders to have an in-depth conversation about his political vision.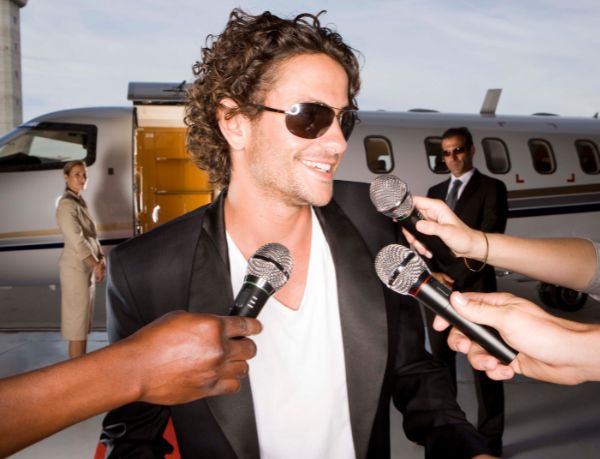 While Sanders did not win the Democratic race, his appearance on the podcast helped him gain popularity among voters. When Joe Rogan stated he would vote for Bernie following the podcast, Sanders' popularity rose among many who may have voted for a more right-wing candidate.
Miley Cyrus
From child star to an influential and eclectic pop star, Miley Cyrus was a fascinating guest on The Joe Rogan Experience. Opening up in surprising detail and depth about her personal life, Joe provided a supportive ear, making for an engaging podcast episode.
Dr. Phil
Dr. Phil is a decisive figure, but no matter your opinion on the psychiatrist turned TV host, his appearance on The Joe Rogan Experience is an entertaining listen. This is mainly thanks in part to Rogan's interview skills.
A classic JRE episode filled with equal parts deep conversation and silliness, Dr. Phil is a great down-to-earth guest on the podcast.
Dan Savage
Author, editor, and outspoken gay rights activist Dan Savage talked about political upheaval, sex, culture, and the state of gay rights in America when he appeared on The Joe Rogan Experience.
This episode was recorded in 2014. While so much has happened since then, and many more episodes of The Joe Rogan Experience have been recorded, this still stands out as a highlight, particularly as many of the topics discussed are still relevant today.
This episode was removed due to racially insensitive language. Joe Rogan chose to remove some episodes from the Spotify platform after discussing the situation with Spotify execs. You can read about it here. You can listen to Joe Rogan's apology here. If you wonder if an episode is missing, you can check here, this website compares the Spotify API with the list of Joe Rogan episodes released.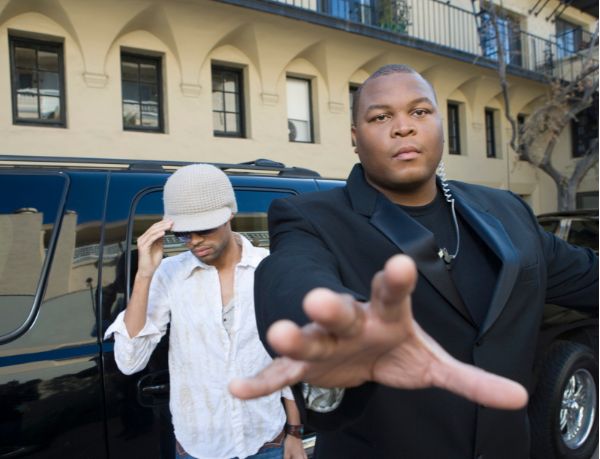 Kevin Smith
A regular of The Joe Rogan Experience, Kevin Smith, is a filmmaker, actor, comedian, comic book writer, author, public speaker, and podcaster.
In this episode, Smith shares his struggles with health crises, particularly weight-related complications, and how he overcame some of them. This is a great listen for those who want to know how to get back in shape, and Smith shares essential information on keeping the heart and cardiovascular diseases at bay.
Eddie Izzard
Eddie Izzard is a political activist, actor, and trans comedian who discusses her journey towards becoming a trans person in the entertainment industry and discusses with Joe other trans rights issues, such as those in the world of sport.
Eddie's perspective and experience as a trans woman make this episode so compelling, as she opens up about the challenges she went through and how she eventually overcame them.
Ana Kasparian
A progressive political commentator, media host, and journalist, Ana Kasparian, and Joe now have a rather hostile relationship following an online feud. Still, before that, the two had a close professional friendship.
This episode highlights their once-close relationship with a deep dive into many topics you would expect from The Joe Rogan Experience.
Mark "The Undertaker" Callaway
Former WWE Superstar and Hall of Famer, The Undertaker is a thirty-year veteran of sports entertainment. He is retired from the ring now but is currently the subject of the limited series Undertaker: The Last Ride. 
In his conversation with Rogan, he talks about workout routines and opens up about the life of a wrestler. Get to know Mark "The Undertaker" Callaway, The Man, The Wrestling Legend.