We live in a world where personal opinions and political views have never seemed so divisive. And, with so many voices getting louder and louder and each trying to make their argument the strongest, it's now more important than ever to start learning about politics.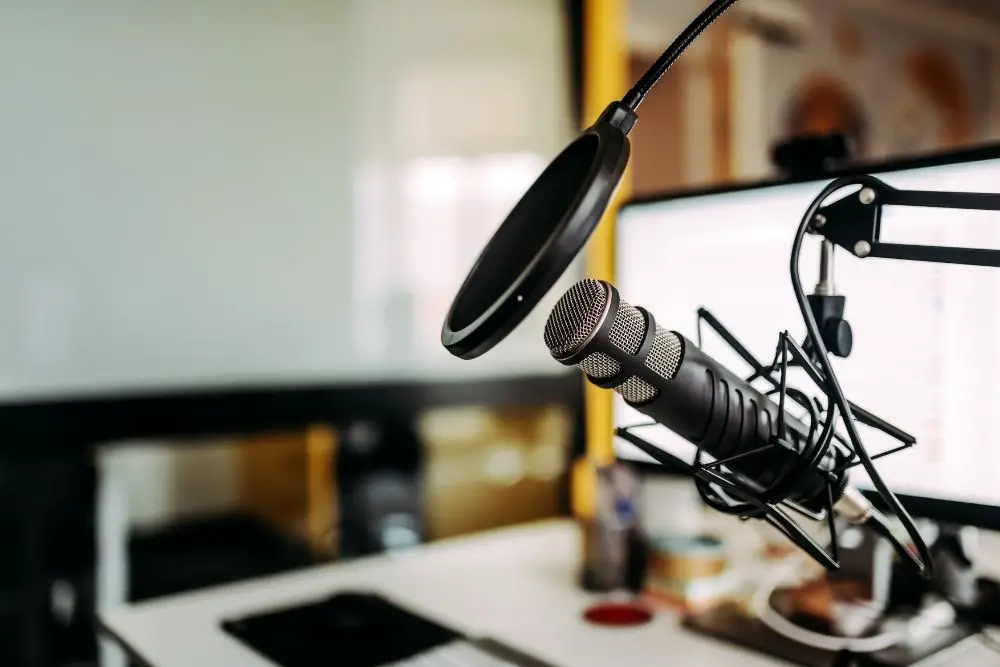 If you're interested in political discourse but don't know where to start, try heading over Joe Rogan's podcast "The Joe Rogan Experience." Here, you'll find interviews with some of the world's forerunner politicians, and, most importantly, you'll hear views from each side of the story.
I've compiled a list of the best JRE podcast episodes about politics to make things even easier. All you need to do is head over to Spotify or YouTube and tune in.
Bernie Sanders
In this episode, Joe speaks to Bernie Sanders about healthcare reform, education reform, marijuana and drug laws, and climate change.
They also discuss what makes it possible for drug companies to lobby in the way they are allowed to and how one person can't make a change – a community of people is required.
One of the most interesting segments of this episode is when Joe asks Bernie what he would do as president.
Sanders' plans involve expanding Medicare, raising the minimum wage to a "living wage," and tackling climate change that Donald Trump famously denies. He also explains how he would go about paying for these actions.
One of the most critical segments of this episode is where Joe and Bernie discuss mass shootings and what can be done to stop them from happening.
Bernie talks about the need for background checks and how he would implement a ban on assault weapons (which was previously implemented in 1994 but reversed ten years later).
He also explains how mass shootings are often the result of a mental health episode and how America has a mental health crisis. He explains how mental health is health care and that by expanding Medicare, mental health support becomes accessible to everybody.
As a result, and with the banning of assault rifles, mass shootings can become a thing of the past.
This segment is wrapped up with Bernie telling us what he would say to people who don't want to give up their guns or argue that they need them for protection.
Suppose you're interested in learning more about politics, particularly the view of the Democratic party. In that case, the Bernie Sanders episode of the Joe Rogan experience is an excellent place to start. You can listen here on Spotify. Or, if you would prefer to watch the interview, you'll find it on YouTube here.
Ben Shapiro
Joe Rogan speaks with the editor-in-chief of the Daily Wire and syndicated columnist Ben Shapiro in this episode. They start by talking about the book "White Fragility" by Robin DiAngelo, and Ben explains why he disagrees with the author over the definition of racism.
This leads them further into the discussion of racism and racial inequality. The pair also discuss their thoughts on poverty and how to fix it and police reform and abuse. They aren't finished there, though. They talk about protests, COVID-19, and the fall of Downtown LA.
This episode is a must-listen if you're looking for an alternative point of view. You may find that you don't necessarily agree with everything said, but it'll give you a real insight into different political views.
Check it out on Spotify or YouTube.
Bill Maher
Bill Maher is a political commentator, comedian, and television host, so you know he's going to have a lot to say! However, what's interesting about this episode is that Joe and Bill stay away from the more mainstream political subjects such as climate change, police reform, and healthcare.
Instead, they focus on the politics surrounding smartphones and young children's readily available access to pornography.
They also discuss how we now live in an era where the facts come second to the political agenda. And, surprisingly, Bill points out how this is true for both the major political parties.
There were some interesting, controversial views aired in this episode, including the idea that no healthcare system will work until people start to take responsibility for their health. You can tune in to this episode of the Joe Rogan Experience on Spotify or YouTube.
Tulsi Gabbard & Jocko Willink
In this episode, Joe invited the 2020 Democratic Party Presidential Candidate Tulsi Gabbard and decorated retired Navy SEAL officer Jocko Willink.
Tulsi Gabbard is also the U.S Representative for Hawaii's 2nd congressional district and has been since 2013, so you know she knows her stuff!
They begin by talking about why the media and the political machine are attacking Tulsi. Subjects covered here include blowback from Washington and how the media promotes a positive narrative around war.
Tulsi also talks about how her campaign is run by individuals and takes no contributions from lobbyists or the Political Action Committee.
The next section of the show belongs to Jocko. He offers his thoughts on political parties and explains why he believes the answer is usually somewhere between the two choices rather than always being completely one-sided.
He also discusses how two people with different political opinions can be friends.
This episode is closed by each guest's thoughts on National Debates and the problem that they create. They discuss how they have turned politics into reality television and how the media wants these debates to be as crazy as possible in a bid to raise their ratings.
Gabbard & Willink is one of the best politics-based episodes of the Joe Rogan experience for anybody looking to educate themselves on both viewpoints further. It's available on Spotify and YouTube.
Sam Harris
Joe invites neuroscientist and bestselling author Sam Harris onto his podcast to discuss many different political topics. The episode's highlight is the pair discussing the 2020 election as Sam explains how he believes some "leftist uprising could blow the whole election."
The pair also agreed that they believe Elizabeth Warren's candidacy is finished following the DNA test fiasco.
Other subjects discussed in this episode include free will, outrage is more in season than ever before, and the need for public apologies.
Sam also offers his thoughts on the nature of evil and explains how he believes it is a neurological condition governed by genes and the environment.
This is a fascinating, in-depth episode that picks apart some political and cultural points of view. As always, it can be found on both Spotify and YouTube.
Jack Dorsey, Vijaya Gadde, and Tim Pool
This panel-based episode is the perfect choice for anybody looking to hear some different political points of view. The guests include Jack Dorsey (Co-Founder & CEO of Twitter), Vijaya Gadde (Global Lead for Legal, Policy, and Trust and Safety at Twitter), and Tim Pool (Independent Journalist).
The Joe Rogan Experience is sponsored by Square, whose CEO is Jack Dorsey. Tim Pool also owns 80 shares in the company. The episode starts with an open and honest discussion about any potential biases. Once this is out of the way, the real talk starts.
They talk about how Twitter polices misinformation, one of the most significant issues in today's political climate.
Jack and Vijaya defend their stance not to police all information but, instead, follow their Hateful Conduct Policy principles. This allows them to focus on policing information that they believe can cause harm directly or tangibly.
Jack and Vijaya dive further into how Twitter regulates information on a higher level, explaining that it is very rare to outright suspend someone without warning.
However, there is very little choice in the case of national security or political buildings coming under threat. This, of course, is related to Donald Trump's indirect instructions to storm the Capital.
Later in this episode, Tim Pool defends his accusation that Twitter has a liberal bias. They discuss the Meghan Murphy case, which was banned from Twitter for misgendering even after several warnings.
Tim also brings up a few personal experiences that led him to believe further Twitter has a liberal bias.
The political views become even more split when Joe brings up the fact that most tech companies and their employees lean to the left. This leads to further discussion over how social media platforms can influence voters.
Many other famous cases are discussed, including the Jacob Wohl Ban, the Antifa and Proud Boys Case, and the Carl Benjamin Ban (aka Sargon of Akkad).
The episode wraps up with a discussion over what needs to be done in terms of social media platforms and their influence on political opinions.
This is one of the most heated, divisive episodes of the Joe Rogan Experience, and it's one that you should add to your downloads if you're interested in hearing opposing views. It can be found on Spotify and YouTube.