Joe Rogan is no stranger to controversies on his infamous podcast. Still, on occasion, The Joe Rogan Experience also gives unmitigated positivity a platform, so we, the disgruntled masses, can better understand happiness in ourselves and others.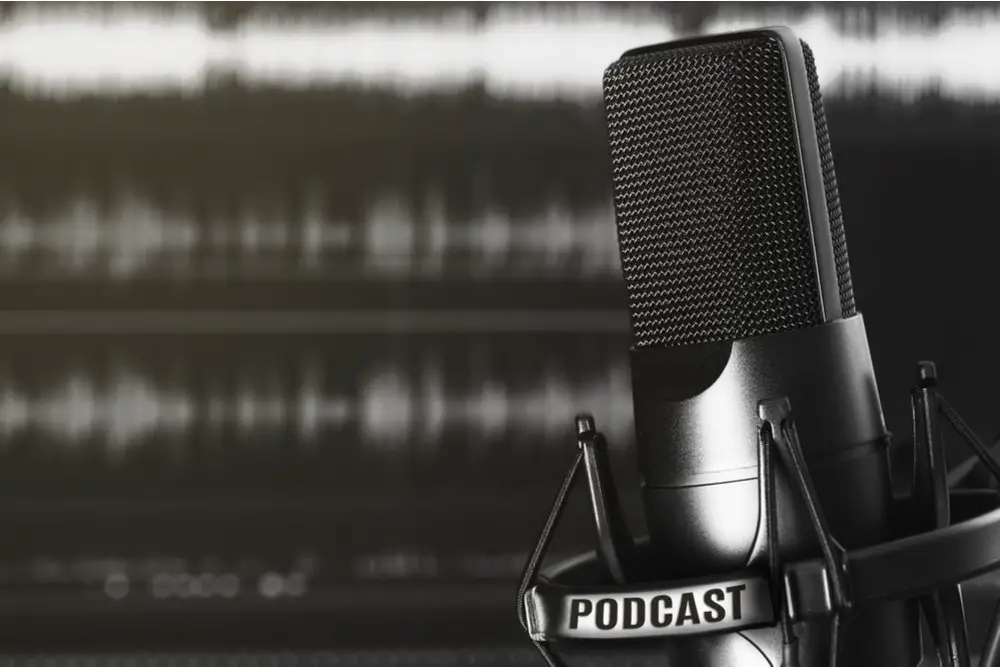 In this article, I've collated all the most inspiring or mind-opening episodes with guests that speak on the theme of happiness, each of them approaching this universal topic from their unique perspective.
It's fair to say that you've probably only heard of Naval Ravikant if you've already seen this episode of the Joe Rogan Experience, or you're hot on your business and finance.
Naval is an Indian American entrepreneur and investor who has been instrumental in funding such breakout companies as Uber, Twitter, Foursquare, and Wish.com.
He moved to the U.S. from New Delhi at a young age and attained degrees in computer science and economics from Dartmouth College, New Hampshire.
Despite Ravikant's celebrity being wrapped up in money-making and business, he's also quite the philosopher regarding the human condition, and more specifically, happiness.
He is so invested in exploring this ephemeral emotion that he plans to start a podcast to teach people how a calm mind can lead to happiness.
Topics Covered in the Episode
Prepare yourself because this isn't one of those lovey-dovey episodes on happiness. Nope, it aligns more with the tough love sort of advice that can be hard to swallow but rings true nonetheless.
People tend to distill Joe and Raval's conversation down to this short, simple thesis: "happiness is a choice."
Ravikant's general theory is that you must try as hard as possible to stop blaming external variables for your misfortune and sadness.
He champions a proactive approach to enlightenment, in which you stop allowing yourself to become a passive object moving through life having things inflicted upon you. He asks us to take some responsibility and accept that we can do something to become happier people.
The pair also touch upon the impact growing older has on your life outlook and your happiness as a whole, with Naval dropping this dynamite Confucius quote. "Every man has two lives, and the second starts when he realizes he has just one," to which Rogan replies, "Confucius was a bad mother*****r" — you're not wrong, Joe!
But in this episode, Naval doesn't simply bombard you with platitudes you've probably already thought of and expect you to be a better person for it. He offers specific directions on eliminating negativity in your life, which is why he clinched my number 1 spot!
Ways To Catch This Episode:
On Spotify
On YouTube
Or hone in on the happiness with this abbreviated clip.
Who Is Jesse Itzler?
The son of an inventor and the president of an educational board, Jesse Itzler was destined for success in academia and achieved a bachelor's degree as well as a degree in justice, law, and society from The American University, Washington.
He then co-founded Marquis Jet before founding the 100 Mile Group and buying the Atlanta Hawks basketball team.
As well as an entrepreneur, Itzler is a rapper and author, but it's the latter of these professions that brings him to Joe's desk.
Topics Covered in the Episode
The happiness talks begin with Itzler relaying his experience with Russian Orthodox monks and how they were delighted with their simple life raising and training dogs.
As these monks have essentially cut themselves off from the outside world except for a small amount of local news, we're invited to ponder whether ignorance is bliss.
Joe joins the conversation with a riveting tale of his martial artist friend, who gave up on the rat race and kickin' ass to live in a monastery.
They muse that both Joe's monk friend and one of the Russian monks who has resided in the New Skete monastery for over 50 years decided to leave life behind in their 20s.
It's an odd parity that brings into question the relationship between complexity and discontentment, as the 20s are the most chaotic point in most people's lives.
Using simple binary reasoning, we, the listeners, are then encouraged to ask ourselves if there is also a relationship between simplicity and contentment.
Moving from monk-talk, Joe provides us with some of his thoughts on the nature of happiness, likening it to the movement of the tides. It washes over you for a while, then pulls away for a time, opening you up to experience a full spectrum of emotions.
A very pragmatic thinker, Itzler bounces back with some practical ways to assess your happiness using figures to break the aspects of your life into discrete sections and identify the cause of discontentment.
Joe then comes around full circle, discussing the nature of happiness and where it comes from. Is happiness forged in the crucible of struggle? Do we crave serenity or stimulation? Check out this excellent episode and join in on the debate.
Ways To Catch This Episode:
On Spotify
Or hone in on the happiness with this abbreviated clip on YouTube
Who Is Derren Brown?
Sure, Criss Angel is okay, but if you really want your mind freaked, you need to check out Derren Brown. I'd be surprised if you haven't heard of this straight-up wizard, but if not, here's the gist.
Raised in the decidedly middle-class, suburban area of London known as Purley, he was privately educated. He went on to study law in Bristol, UK, but while attending, he was inspired to pursue hypnosis and illusion as a hobby after seeing a Martin S. Taylor show.
He got so good at this hobby that it quickly became his profession, eventually leading him to a career as a T.V. illusionist, famous for bending the minds of audience members to his will.
This guy's shows are so completely off the wall, they were part of my college psych class syllabus, and my professors even organized a trip to see him perform live.
Topics Covered in the Episode
Derren Brown is a fascinating and intelligent figure. Hence, the topic of happiness isn't exactly a focal point of the episode, but as Derren is promoting his book, Happy, the fleeting emotion inevitably comes up.
Derren and Joe take the stance that you should appreciate the hard things in life, as there are no guarantees that they'll be followed by periods of joy. They ask whether human beings should seek comfort or always strive to exist within some tension.
These sorts of opinions on life and the pursuit of happiness all loosely pertain to the philosophy of Stoicism, so it's a fantastic little appetizer if you're looking to dig deeper into these profound notions cultivated in early 3rd century Athens.
Ways To Catch This Episode:
On Spotify
Or hone in on the happiness with this abbreviated clip on YouTube
Who Is Johann Hari?
Hari is a Swiss-Scottish writer and journalist and a contributor to some of the most prestigious media outlets globally, including the U.K.'s Independent, The New York Times, The Huffington Post, The New Republic, and France's Le Monde.
After a private education in London, he enrolled in King's College, Cambridge, where he earned a double 1st in social and political sciences.
He has authored books on such topics as the British Monarchy and the war on drugs, but what wins him a place on this list is his work that focuses on depression and happiness.
Unfortunately, in 2011, he was accused of plagiarism, effectively ending his tenure at The Independent and marring an otherwise esteemed career.
Topics Covered in the Episode
The overarching theme of the happiness-related segment of this episode is the impact of materialism on our mental well-being and how technological advances in computing have us hooked on "hollow" external validation.
But it's not just your garden variety rant about the dangers of technology – oh Lord, have mercy on our robot's souls – kind of conversation.
Hari explains in a wonderfully eloquent way how modern existence is designed to distract you from what truly matters in life, and it's this disconnection to the heart of being that is responsible for low rates of happiness in the general public.
He posits that material desire has little to do with our personal feelings of contentment but a desire to kindle envy in our peers to achieve some tenuous and corrupt acceptance.
The segment concludes with Hari discussing studies on happiness carried out by Professor Caso, the results of which are illuminating and unabashedly optimistic.
Ways To Catch This Episode:
On Spotify
Or hone in the happiness with this abbreviated clip on YouTube