Jordan B. Peterson has quickly made a massive name for himself in the podcasting world. It's not surprising to see why.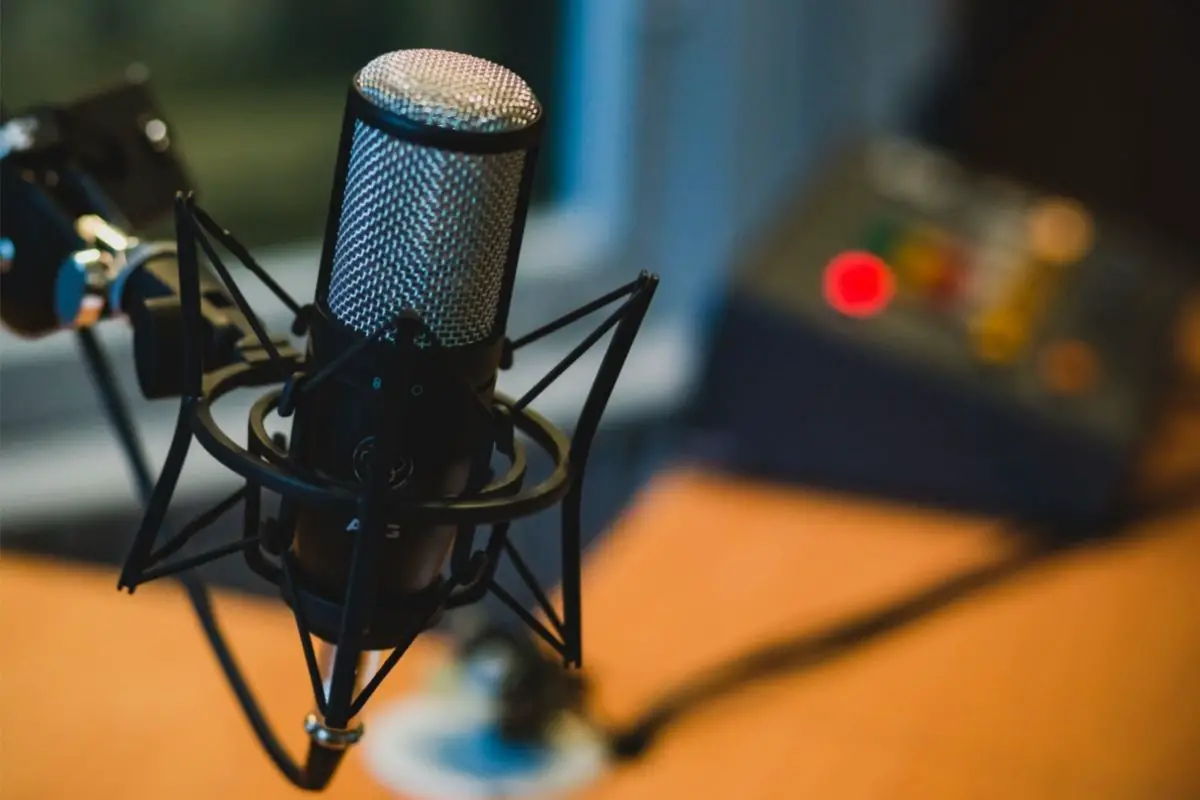 As a podcast host, he regularly brings on the most exciting guests. He strikes up profound and compelling conversations ranging wildly from episode to episode.
To help you get the most from the Jordan B. Peterson podcast, I've put together this comprehensive list of the best Jordan B. Peterson podcast episodes.
Each episode focuses on a different guest who brings their own stories and intellectual discussions for Jordan Peterson to tackle, so each one is well worth listening to.
Read on to get started!
Disclaimer: Jordan Peterson sometimes has some divisive opinions, and his views do not represent those here at PodcastHowTo.com. If you are interested in more on his current comments regarding Elliot Page, you can check out this article in the Toronto Sun. You can also check out the article by Esquire featuring Elliot Page to see what started it all.
Jordan Peterson made our list of the Best Joe Rogan Podcast Episodes!
Season 4, Episode 22 – An Atheist In The Realm Of Myth | Stephen Fry
Who better to have on the Jordan Peterson podcast than the tremendous British mind, comedian, journalist, and writer Stephen Fry!
The list of Fry's accomplishments is incredibly vast, and thus it makes sense that he would be an excellent addition to the show.
His conversation with Peterson covers topics like religion, atheism, and the nature of myth.
The two also strike a very in-depth discussion about cruelty in the world.
This helps to illuminate why the world we find ourselves in is the way it is in the 21st century.
This episode is perfect for gaining insight into some of the more significant questions.
While also hearing from one of the greatest minds in the game.
Season 1, Episode 1 – Reality And The Sacred
The first episode of Jordan Peterson's long-running podcast, released in 2017, is often regarded by loyal fans as one of his best.
It serves as a great introduction to the show and gives you a great insight into Jordan Peterson's unique worldview.
This episode is actually in the form of a recording of a public lecture that Jordan B. Peterson gave.
Regarding the tenuous relationship between myth and reality and how many of the world's most famous myths and stories reflect on our reality.
If you want to know more about culture's role in our modern world, then there is no better place for you to look.
Season 1, Episode 8 – Samuel Andreyev
In this episode, Peterson is joined by Samuel Andreyev, a composer, poet, and teacher.
Andreyev is a famed musician who has created genuinely expressive, experimental music and has a tremendous range.
The two very quickly dive into a conversation about the meaning of music in the modern age, its role in our everyday lives, and what it means to be inspired by other people and artists.
This is a perfect episode for gaining further insight into the ubiquitous art form of music, which will give you a greater sense of the world around you.
Episode 229 – Curt Jaimungal
Curt Jaimungal is a self-described "futurist" and author whose work explores the future of humanity. This episode is exceptional because it features an interview with him wherein he.
And Jordan B. Peterson discusses topics such as god and the role that such a figure plays in our modern world.
The two also discuss what it means to perceive reality and what reality actually is.
Is there one version of reality? Is it just a matter of how we perceive it individually?
These immensely interesting topics and more are discussed within this episode, making it very easy to recommend.
Season 4, Episode 82 – The Spiritual Void In The West
The role of religion in our modern world is constantly changing. With many more people choosing to take to atheism.
There is no better time to discuss 'the death of religion' and the church's role in modern society.
Jordan Peterson is joined in this episode by Rav Arora, and the two discuss the topic of religious practice to inspect what role it plays in our modern world.
As well as this, the two also discuss pressing modern matters, such as systemic racism and personal responsibility.
Rav Arora is a very popular young writer for the New York Post who has made a mighty name for himself across his career, discussing racism and the patriarchy.
This is a fascinating discussion, and if you're interested in learning more about the state of religion today, then this is one of your must listens.
Season 4, Episode 35 – Baron Black Of Crossharbour
Lord Conrad Black joins Jordan Peterson in this episode of his popular podcast.
Conrad Black is a former newspaper publisher who once ran incredibly influential newspapers such as the London Daily Telegraph and The Spectator, to name a small few.
With a guest so prolific as this, Jordan Peterson wastes no time getting to know him as the two discuss his early life.
They talk about how he got into his line of work and his experiences with Margaret Thatcher and Ronald Reagan.
There is a lot discussed in this episode, and all of it is immensely interesting and full of insight that you would expect from a master like Jordan Peterson.
Season 4, Episode 75 – Free Speech And Cambridge | James Orr & Arif Ahmed
Following the rescinding of his invitation to speak at the prestigious Cambridge University in the UK.
Jordan Peterson took to his podcast with guests James Orr & Arif Ahmed to discuss what led to such a decision and what it means to have free speech in today's modern age.
Arif Ahmed is a philosopher who also teaches at Cambridge University, while James Orr is a philosophy or religion lecturer at the same university.
In this episode, the three discuss what it means to be censored and how those in positions of power can limit free speech.
This is a great episode to gain further insight into Jordan Peterson's work and worldview and is a must-listen for any fan.
Frequently Asked Questions
What MBTI is Jordan Peterson?
MBTI is Myers Briggs Type Indicator, it is used to help identify psychological preferences that determine how people perceive the world.
Jordan Peterson is an INFJ personality type. Which is an acronym representing Introversion, Intuitive, Feeling, and Judging. People of this type are usually serious, logical, and hardworking.
How rich is Jordan Peterson?
According to Celebrity Net Worth, he is worth $8 million. In a 2019 interview, Jordan stated he was making $80,000 per month from his Patreon account. He also makes money from speaking engagements, consulting, and book sales.
Jordan Peterson made our list of the Best Joe Rogan Podcast Episodes!
Get more with Jordan Peterson