The Diary Of A CEO, a podcast hosted by Steven Bartlett, is a show dedicated to exploring the stories of some of the world's most fascinating people.
Each guest on the show has proven themselves as a highly influential person, and the show has become known for its incredibly candid style, which makes for a perfect podcast that allows for some fascinating interviews!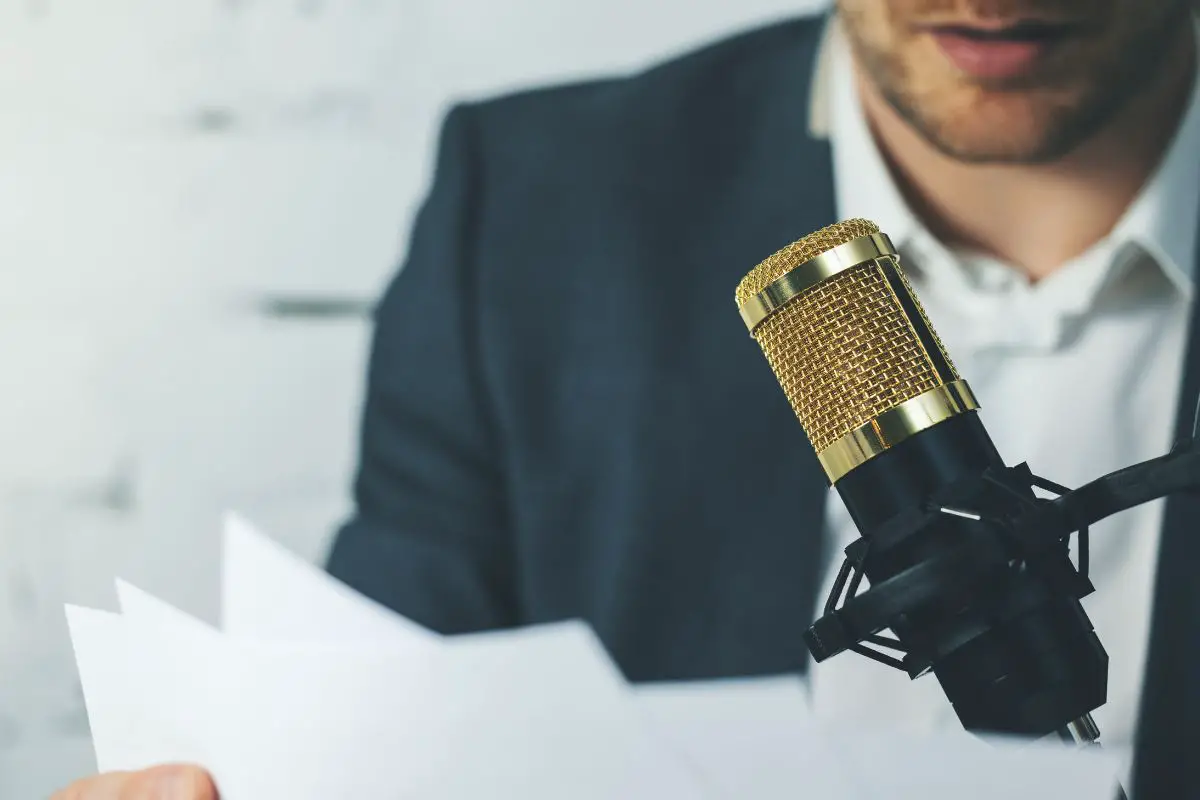 This show is unlike any other interview podcast you have ever heard, as Steven Bartlett has a way of putting his guests at ease so that they become incredibly candid.
If you've ever wanted unparalleled insight into the lives of some of the world's most interesting people, then you cannot go wrong with this show.
However, if you want to experience the true splendor of the show for yourself, then you cannot afford to miss out on the following episodes.
They are incredible and unmissable! Read on below to find out what they are!
Episode 113 – Jordan Peterson
Jordan Peterson is one of the most prolific public speakers of the modern era. He has a massive and dedicated online following, thanks to his rousing speeches and willingness to touch on issues that are often unrepresented by other public speakers worldwide.
In this immensely popular episode, Jordan and Steven talk about what it takes to be honest and truthful, not only to others but crucially to oneself. How can people be more honest with themselves and become better people as a result?
Steven also takes the opportunity to ask a straightforward question that elevates this episode well above other interviews with Jordan Peterson: "How are you doing?"
This very simple question allows Jordan to give a sincere answer about his own mental and physical state!
Listen on YouTube.
Episode 139 – Jessie J
Jessie J is a very successful pop star who has sold millions of records, sang at the London Olympics, and served as a judge on The Voice.
However, her career has not always been plain-sailing, as represented by this very candid episode, in which Jessie details some of the lowest points in her career and personal life.
She discusses making her first record deals and how she feels about them, how her recent miscarriage has impacted her relationships, and where she plans to head with her future.
Whether you know much about Jessie J or not, it is undeniable that this classic episode is incredibly emotional and one of the most impactful of the entire series.
Listen on YouTube.
Episode 138 – Terry Crews
This episode is one of the heaviest of the entire series and can be quite a challenging listen, but there is a reason that it is one of the most-listened episodes so far.
Terry Crews is one of the most recognizable celebrities in the world, thanks to his immense golden voice, impressive physique, and many roles in film and television.
However, many people that love his hilarious and often inspiring work are entirely unaware of the immensely disturbing things he endured during his childhood.
He talks about his experiences of being sexually assaulted by a Hollywood executive, his relationship with his abusive father, and the time he ended up in a physical altercation with him.
Listen on YouTube.
Episode 83 – Liam Payne
Liam Payne of the mega-successful One Direction joins the show in this episode to open up in a surprisingly deep way about his relationships, his attempts at entrepreneurship, and some of the lowest moments of his personal and professional life.
One of the most exciting questions asked in this episode is where Liam thinks he would now be if he hadn't applied to be on The X-Factor alongside the other boys from One Direction.
This also allows him to naturally discuss what his relationship is now like with the other members of the group and how he feels about his time with them in retrospect.
Listen on YouTube.
Episode 137 – Piers Morgan
Piers is easily one of the most controversial guests on the show; whether you like him or hate him, this episode is well worth listening to and shows Steven's ability to invite a truly diverse selection of guests.
Whether he aligns with his guests politically or not, Steven always approaches every interview fairly and unbiasedly, which is definitely the case with this episode.
Piers and Steven talk about his immensely varied career and the many controversies he has been involved with.
Piers is surprisingly open in this episode and receptive to all questions.
The questions run the gamut from questions about cancel culture to things such as "When does Piers Morgan cry?"
Listen on YouTube.
Episode 93 – Ali Abdaal
This popular episode may not feature a world-renowned celebrity. Still, it does feature an appearance from one of Steven's best guests, in the form of Ali Abdaal, a productivity expert with plenty of tips to help listeners like you to increase their productivity.
One of the topics that Steven and Ali talk about in this episode is procrastination, whether it may be a very healthy and natural thing, but also how to curb it to increase productivity.
Steven also allows Ali to get rather introspective, to find out whether he believes himself to be productive and what goes on in his mind daily.
Listen on YouTube.
Episode 121 – Matt Hancock
There is a reason that this is one of the most listened-to episodes of the show.
Matt Hancock, a British politician, and former health secretary joins the show in this episode to clear up some of the numerous controversies he has been involved in.
From his scandalous affair to the government's mishandling of the Coronavirus pandemic, this episode touches on many heavy-hitting issues that even Matt has trouble talking about ordinarily.
However, thanks to his talents as a host, Steven can get Matt to open up and truly explore his role in some of these controversies, and Steven, as usual, ensures that the interview is never biased or unfair.
Listen on YouTube.