True crime is a non-fiction literary and film genre that talks about crimes that concern real people. It is a great genre and brings to light shocking, gripping, and complex stories of crime from all over the world.
It fascinates many individuals and helps them understand the nuances of criminal investigation, and sometimes helps to leave an impactful moral understanding of the individual. This genre brings to light certain dark realities of our world.
Podcasts are an exciting way to convey these chilling stories to listeners who find true crime fascinating. From murder cases to kidnapping and corruption, true crime talks about several criminal acts gripping an individual.
Reviews of the Best True Crime Podcasts
Given below are some of the best true crime podcasts that are available on the web:
1. Serial:
This podcast is known to be the godfather of all true crime podcasts available in the digital world. In Serial, journalist Sarah Keong brings to light a new murder story in every season. Here, with every different murder mystery, she allows listeners to embark on a journey of exploration and investigation of the crime.
Sarah's singular style keeps the public interested and hooked to the long audio stories. The podcast airs weekly and provides plots with "bad boy" and "good boy" fantasies.
Best Episode: The best episode of the Serial podcast is The Alibi. The plot is based in 1999 in Baltimore, where a famous high-school senior goes missing. Concerning Hae Min Lee's disappearance, the detectives on the case arrested her ex-boyfriend and booked murder charges.
Adnan Syed pleads innocence but does not remember his whereabouts on the unfortunate January afternoon when Hae went missing. However, one of his classmates knows where he was, but she's missing as well.
2. My Favorite Murder:
Hosted by Karen Kilgarrif and Georgia Hardstark, My Favorite Murder is an excellent podcast for listeners who like to hear gripping crime stories with a touch of humor. In this audio story, the hosts deliver one murder story in every episode and very interestingly recount the details of the crime.
The podcast first aired in 2016 and is known to be a comedy crime chat show. The podcast is entertaining, gripping, funny, and fresh at the same time. For many listeners interested in crime, My Favorite Murder is weirdly therapeutic.
Best Episode: Grandma Surprise is the best episode of the podcast My Favorite Murder, where hosts Karen and Georgia uncover the origin of Stockholm Syndrome.
3. Murder Mystery & Makeup:
This one is a bit different. There is some discussion about whether Youtube is a podcast. But no matter the debate, you can't have anything true crime without Bailey Sarian and her Murder Mystery & Makeup!
MM&M is in a video format because Sarian, a makeup artist, puts her makeup on while telling whatever story has been heavy on her noggin. So it is as if you two are just sitting there chatting and getting ready together. You know, discussing famous and not-so-renowned murder mysteries like everyone else.
Best Episode: Based on youtube views of 14M, the best episode is Jeffrey Dahmer. Inside His Messed Up Mind & How He Almost Got Away. Yes, that Dahmer. From a tame upbringing to murder and cannibalism. The man once stated he ate his victims because it allowed them to be a part of him forever.
4. Casefile: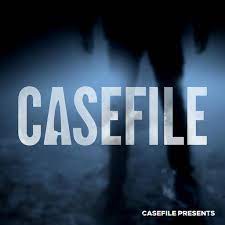 The full title is Casefile: True Crime Podcast. An anonymous Australian man hosts this award-winning podcast. The show covers the circumstances, investigation, and trial of both solved and unsolved cases worldwide. They dive deep into each case. The content is well-researched and gripping to the listener.
Casefile started in 2016 with just the host. Now it has created a team that spans countries. They work on the three-on-one off-schedule. Posting new episodes on Sundays for three weeks in a row, then take the fourth week off.
Best Episode: The best episode of Casefile is Silk Road. An in-depth look into the online black market.
5. Up and Vanished: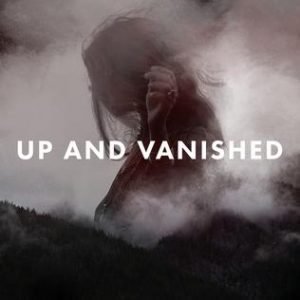 Hosted by Payne Lindsey. Up and Vanished investigates missing persons' cold cases. The show is an investigative documentary-style podcast because the executive producer was hoping to start a true-crime documentary. Lindsey selected a case from his home state of Georgia to be the first case that brought Up and Vanished to the people.
The episodes are very in-depth as the team interviews old witnesses and townspeople and reviews old leads. The first season was only planned to be six episodes long and ended up being 24 as renewed interest in the case opened up new information.
Best Episode: Q&A 9.16.18 the Payne and the Up and Vanished team answer listener questions.
6. Criminal:
This North-Carolina-based true-crime podcast, produced by Lauren Spohrer and hosted by Phoebe Judge, is a series of short crime stories. This hypnotic podcast changes the listeners' perspective of crime, victims, and criminals.
The podcast brings out stories of individuals who have done wrong or have been wronged. Listeners learn something new in every episode and get an insight into the portraits of people whose lives are caught up in the world of crime.
Best Episode: The best episode of the Criminal podcast is The Procedure. The plot of this episode takes place in the year 1967.
In this episode, a few individuals form a group to help women obtain an abortion outside the purview of the law. The group would call a number and be guided by a woman on how to do an abortion illegally.
7. Crime Junkie: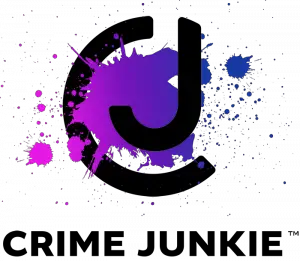 Straight out of Indianapolis, Indiana, host Ashley Flower, assisted by Brit Prawat, brings this weekly true-crime podcast. It is touted as being free of rabbit holes. So the suspenseful storytelling is easy to follow. Ashley presents each episode in a way that you feel like you are just a normal person discussing murder and other true crimes with your BFF.
The sassy-toned podcast has been coming to podcasting streams near you since December 2017. Shows cover murders, missing, infamous stories everyone knows, and those cases that are lesser-known. It just depends on what has been on the host's mind each week! This podcast is different because they care for the victims and their families by helping organizations that contribute to advocacy.
Best Episode: The best episode of Crime Junk is Murdered: Robert Wone. A story of a man brutally attacked while staying in his friend's DC home. The crime scene appears to be staged, and the timeline doesn't add up.
8. Dirty John:
Dirty John is a podcast based on the life of Debra Newell furniture designer. Debra wishes to follow her heart and lead a happy, fulfilling life. Everything changes when she falls in love with a con artist and marries him. The plot of this podcast is beautiful and sophisticated.
It talks about the problems of domestic violence and coercive control in households. The podcast is a fantastic precedent for highlighting crimes that happen behind four walls when a person is caught up in the web of lies and love.
Best Episode: The best episode of the podcast Dirty John is The Real Thing, where Debra meets John for the first time through a dating website. The episode is the beginning of a complex world of love, lies, and forgiveness that Debra falls into.
She likes John, but his stories do not match up. This episode is essential as it is the advent of the gripping and complex world Debra chooses for herself.
9. Hell and Gone:
In the podcast Hell and Gone, private investigator and writer Catherine Townsend look into unsolved crimes in the town of Arkansas. She searches for the truth and finds herself a part of the famous murder case of Rebekah Gould. Rebekah is a renowned college student who was murdered in 2004.
In the second season of Hell and Gone, Catherine embarks on a journey to solve a murder mystery that dates back to 1989 of 16-year-old Janie Ward at a college party. In both seasons of Hell and Gone, we see Catherine coming forward and solving the most complicated crimes in the town of Arkansas.
Best Episode: The best episode of the podcast Hell and gone is Bonus. In this episode, while solving the Murder of JanieWard looks into the case of Rebekah Gould.
The episode brings an essential link between seasons one and two of the podcast and is highly interesting for all listeners.
10. To Live and Die in LA:
This true-crime podcast focuses on the disappearance of Adea Shabani, a 25-year-old aspiring actress and model. Adea vanishes in February 2018, and to look into her disappearance, the podcast has Neil Strauss come forward to investigate the crime.
The podcast contains a mix of thrill and Hollywood glamour and keeps the listeners hooked at all times.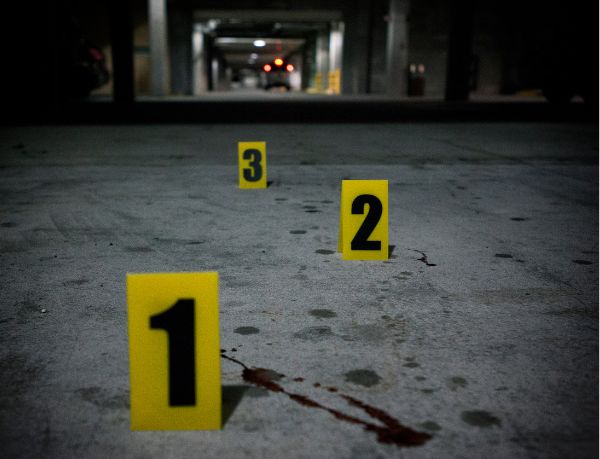 Best Episode: The best episode of this series podcast is A Different Kind of Star, which revolves around the disappearance of Adea from outside her apartment in Hollywood.
This episode serves as an introduction to the crime and its semi-accidental journalist and investigator, Neil.
11. Bear Brook:
This true-crime podcast is about solving the murder of four people whose remains were recovered in New Hampshire Park. Identifying the bodies and investigating the crime shines a light on the possibility of an unknown serial killer behind the crime.
The crime spans over 20 years and keeps the listeners on edge. This podcast is ideal for listeners who are interested in forensic techniques and genetic genealogy.
Best Episode: The best episode of the podcast Bear Brook is Eunsoon Jun, where police question an individual with multiple identities to look into the disappearance of an estranged cousin.
12. The Generation Why Podcast:
The Generation Why podcast is an excellent podcast with over 300 episodes. Here, listeners are a part of audio storytelling that focuses on murder, kidnapping, theft, and other conspiracies.
Hosts Aaron and Justin cover these stories in an exciting and thrilling manner. A listener can get to listen to a variety of crime plots here and never get bored.
Best Episode: Jon Benet Ramsey Case is the best episode of the podcast Generation Why. In this episode, the focus is on the infamous 1996 crime where a family of six, after returning from a Christmas Party where the youngest child aged six, is put to bed but never wakes up.
13. Undisclosed:
Host Rabia Chaudhry brings a true-crime podcast that focuses on corruption by police, reward money, and prosecutorial misconduct. The podcast uses methods of taping interviews and phone calls to make the podcast more interesting.
It focuses on the lives of innocently caught individuals in the web of corruption, cruel administration, and unfair system.
Best Episode: The best episode of the podcast Undisclosed is State v. Greg Lance- Fully Involved. This episode is about the murder of a Ukrainian scientist and his wife in the night hours of August 1998 in Tennessee.
The investigators of the case, even with little evidence, manage to find a prime suspect in the murder. This episode has dramatic background music to make the storytelling more thrilling for a listener.
14. In the Dark:
The podcast In The Dark looks into the investigation of the disappearance of Jacob Wetterling. The podcast is hosted by Madeleine Baran, who uses his journalistic skills to bring out the details of the crime in a sincere and transparent manner.
This podcast uncovers the mishandling of law enforcement agencies in solving crimes concerning child abductions and questions their accountability and effectiveness.
Best Episode: The best episode of the podcast In The Dark is Down, where a listener can experience multiple emotions as the episode progresses. The episode plot has several twists and contains the right amount of suspense and violence.
15. Believed: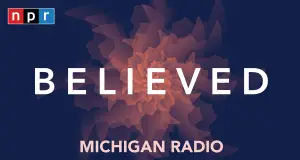 Believed is a Peabody Award-winning podcast brought to you by Michigan Radio. It is a series looking at USA Olympic Gymnastics and Michigan State University doctor Larry Nassar and how he could get away with abusing hundreds of women and girls for so long. Nassar's case is the largest serial sexual abuse case in US History.
This limited-run series is mainly an inside look into how the survivors, a detective, and a prosecutor were able to get justice. However, it is also somewhat of an expose on how adults can fail to believe.
Best Episode: This is a series of 10 episodes. There isn't a "best episode," as this series is best digested as a whole.
16. Morbid: A True Crime Podcast: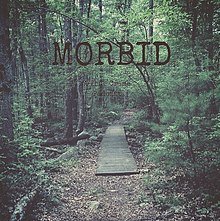 Alaina and Ash host this podcast. Alaina is an autopsy technician, and combined with her hairstylist "sister," they bring some levity to otherwise sad and depressing true crime stories. The knowledge Alaina brings to the table because of her career also gives a deeper understanding of the cases they present.
The podcast was born of a love of true crime and all things spooky, which is evident in every episode. The cases are researched thoroughly and accurately to feed the true-crime lover in you.
Best Episode: The best episode of Morbid: A True Crime Podcast is The Life and Mysterious Death of Marsha P. Johnson. Johnson was an LGBTQ+ rights pioneer known for the Stonewall Uprising who was found floating, dead in the Hudson River not long after the 1991 Pride parade. Her cause of death was marked as drowning, but questions remain.
17. And That's Why We Drink: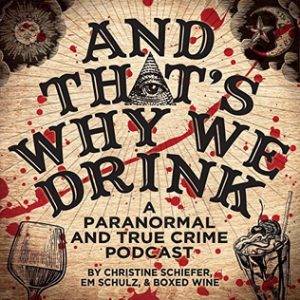 Hosted by Em Schulz and Christine Schiefer. Created in 2017, this is a comedy podcast that covers paranormal and true crime stories. And That's Why We Drink is a 2019 & 2021 Webby award-winning podcast released weekly on Sundays.
"The World Is a Scary Place. And That's Why We Drink"
Once or twice a month, Schulz and Schiefer also get the listeners involved with special episodes of "Listener Stories."
They have more than 80 million lifetime downloads. Listening to And That's Why We Drink is like hanging out with friends.
Best Episode: The best episode of And That's Why We Drink is An Unidentified Naked Object and the Girl Who Cried Jude Law. The paranormal story covers Canada's version of the Loch Ness Monster, Ogopogo. And the true-crime segment discusses a murder in Ocean City, Maryland, where two scrapbook store owners become murderers.
18: RedHanded:
Crowned Spotify's most popular True Crime podcast in the UK for 2020! Redhanded, a drunken promise between crime lovers, started in 2017. Hannah Maguire and Suruthi Bala host the show. These ladies cover serial killers, hauntings, possessions, and whodunits. The podcast is released weekly with all the facts and a British accent!
Diving into these episodes, you get to watch Bala and Maguire's friendship bloom while also feeling surrounded by old friends. The duo went from a "nothing to lose" mentality to a top-earning podcast. Be sure to give this cult hit a listen!
Best Episode: The best episode of RedHanded is Stephanie Lazarus: The Detective Who Almost Got Away with Murder is an unsolved cold case from 1986. The body of newlywed Sherri Rasmussen was found in the home she shared with her husband. It was ruled a break-in gone wrong, but the LAPD gave it another look two decades later.
19. Invisible Choir: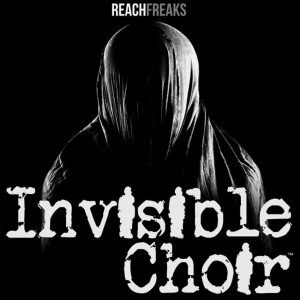 Hosted and created by Michael Ojibway, Invisible Choir is a true-crime podcast released every other week. Ojibway uses his experience as discrimination, harassment, and sexual assault investigator to bring intimate details to each episode.
The host brings you horrific and sometimes under-reported cases with in-depth investigative storytelling, audio, and victim impacts. He is aiming to bring a voice to the voiceless and visibility to the invisible.
Best Episode: The best episode of Invisible Choir is The Sledgehammer which is about the disappearance and murder of Joseph, Summer, Joseph Jr, and Gianni McStay in February 2010. After finding their car abandoned on the US/Mexico border four days after the disappearance, the case went cold. For several years they had vanished into thin air. Then their remains are found in the Mojave desert scape.
20. Someone Knows Something: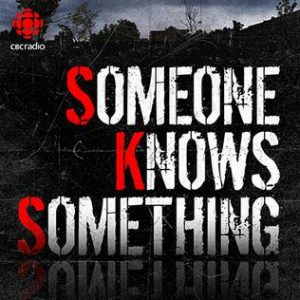 Released in 2016, Someone Knows Something is hosted by award-winning filmmaker and writer David Ridgen. Each season of the podcast is a new cold case. Director David Ridgen joins the family of the victims in investigating their loved one's cases. The podcast was started as David Ridgen's first podcast venture in 2016. Using investigative journalism Ridgen tells a compelling story.  SKS is releasing new episodes weekly.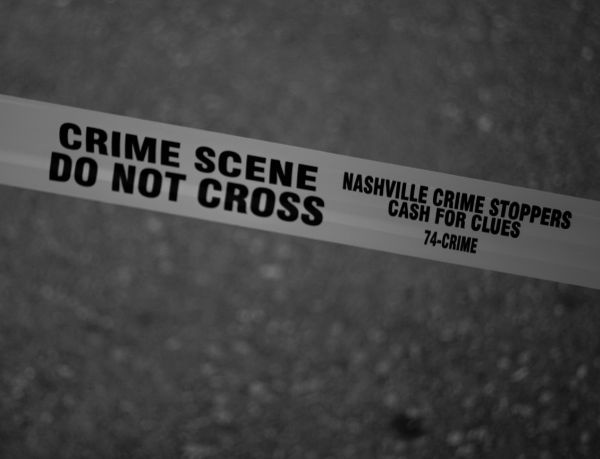 Best Episode: This one is a little different, as each season is a different case. They are best listened to in sequence. So instead of the best episode, we will say the best season of Someone Knows Something is Season 2. The case of Sheryl Sheppard. On December 31st, 1997, she accepted a marriage proposal on live TV and two days later just disappeared. The investigation takes place in Hamilton, Ontario, where the host helps Sheryl's mother, Odette investigate the cold case.
21. Morbidology: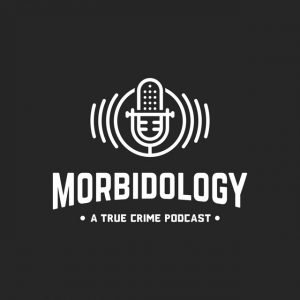 Morbidology is a weekly podcast that dives deep into the details of some of the world's most heinous murders. The podcast was created and hosted by true-crime author Emily G. Thompson. Thompson uses the same investigative research she uses in her books to bring you each episode.
The podcast uses audio, including 911 calls, interviews, and trial testimony, to reveal the details you crave as a true-crime junkie.
Best Episode: The best episode of Morbidology is #3 Seana and Margaret Tapp, a cold case from 1984. Where the Melbourne, Australia, community of Ferntree Gully is faced with the murder of a single mother and her young daughter. An evidence mix-up leaves the case unsolved more than 35 years later.
22. Obscura: A True Crime Podcast: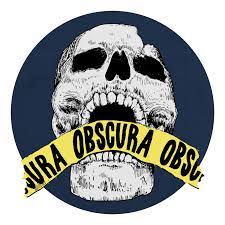 Taking a narrative approach, host and creator Justin S. Drown brings you the "darker things in life." As a true-crime fanatic himself, Drown knows what a fellow fanatic like you wants to hear! From murders, and mysteries to missing persons, this podcast covers the spectrum in detail.
There doesn't seem to be an upload schedule set in stone, but that shouldn't hinder you from giving Obscura a listen.
Best Episode: The best episode of Obscura is Debora Green – The Farrar family. She was losing everything and everyone. Was it an accident? Or was this something sinister put into motion by the last person you would expect?
23. Criminology: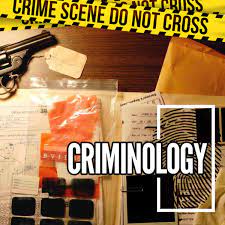 Started in 2017 by co-host Mike Morford and Mike Ferguson, Criminology was created to keep unsolved cases in the public eye. Every Saturday at 10 PM, they release a new episode. It all started with the Zodiac Killer from the '60s and '70s, as it is the most famous unsolved case in history.
The hosts are meticulous with their research. They build a picture with information from law enforcers, witnesses, and victims. Since they intend to keep the case alive, they present them with no speculation and stick to the facts. They are constantly looking for new information, so give it a listen, and maybe you can help solve an unsolved case.
Best Episode: The best episode of Criminology is The Sumter County Does. A male and female two bodies were found off the side of the road in Sumter, South Carolina. Both were shot to death, but neither had any form of identification. After more than 40 years, they were able to identify the victims, but are they able to identify the murderer?
24. Swindled: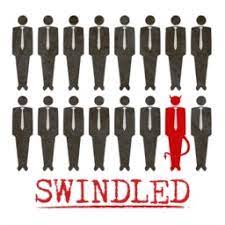 Swindled isn't like most of the other podcasts on this list. The crimes covered by an anonymous host are all white-collar crimes. These are not the macabre cases you are familiar with as a true-crime junkie. The narrative storytelling by a concerned citizen cover con artist, and corporate evils. Like Ponzi schemes, fraud, and corruption.
This podcast shows how greed motivates crimes and shapes the world, proving that money is the root of all evil.
Best Episode: The best episode of Swindled is Episode 10: The Switch (Flint Water Crisis), a story that still makes appearances in the news. Cost-cutting measures led to lead in the drinking water causing a public health crisis in Flint, Michigan.
25. True Crime Garage: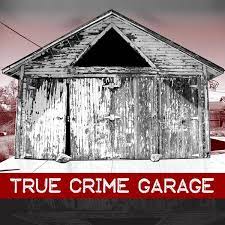 Released every week, Nic and Captain cover everything from headline crimes to local real-life stories. At the True Crime Garage, they serve craft beers from around the world while discussing the crimes of the likes of Ted Bundy, BTK, and Dahmer.
Their caseload isn't all about the infamous, though. They also cover lesser-known cases from disappearances, missing persons, and unsolved mysteries. Join in on the discussion with their listener participation!
Best Episode: The best episode of True Crime Garage is Brandon Lawson 911 Tape pt 1. This is a two-parter, so you will want to listen to both, but at least you can get started with part 1 as one of the best. August 9th, 2013, in Bronte, Texas, Brandon Lawson ran out of gas on a dark highway heading to his father's house. He starts walking when something spooks him, and he calls 911. The episode dives into his emergency call and disappearance.
26. Crime in Sports: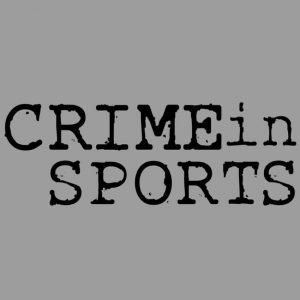 In 2016 two comedians joined the podcast world. James Pietragallo and Jimmy Whisman bring you the Crime in Sports podcast every week. These two dive into research and come up with the athletes that "lost big games…with the law!"
The host covers all the sports, from baseball, basketball, MMA, and even cricket! Each episode is a bit long at 2.5 hours or more, but the comedy and well-researched content make them engaging and worth listening to. So cut out some time and listen to some of the unbelievable stories of true crime in the world of professional sports.
Best Episode: The best episode of Crime in Sports is #75- Fast times & Slow Sentences The Catastrophicness of Tim Montgomery. "The Fastest Man In The World," an Olympic gold medalist who was rich, famous, and had a talented wife. Montgomery ended up at the end of a huge federal sting, ending up in jail. Then he ended up committing worse crimes to try to get out of that predicament.
27. Today in True Crime: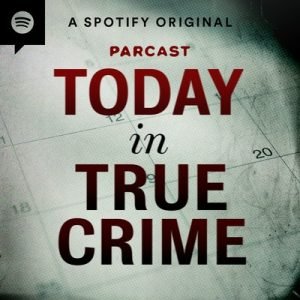 Today in True Crime is a Spotify Parcast original. This podcast is put out daily! The episodes are less than 20 minutes making them perfect for the daily commute. Each episode covers a crime event from the same day. So it is a bit of a daily crime history lesson.
Each day the host presents a true crime story and analyzes its impact. The stories range from the end of landmark cases, and anniversaries of important cases being solved to serial killers' birthdays.
Best Episode: The best episode of Today in True Crime is May 11th, 1960: Adolf Eichmann Captured. Adolf Eichmann was a Nazi war criminal who escaped US custody in 1946. He was captured in Argentina by Israeli forces.
28. Small Town Dicks: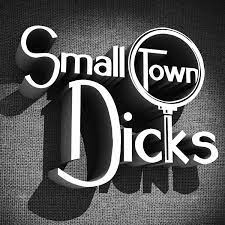 Small Town Dicks cover crimes happening in Small Town, USA. Featuring the detectives who broke the case in their small town. The show is hosted by actress Yeardley Smith with assistance from veteran Detectives Dan & Dave. Small Town Dicks use jailhouse phone calls, suspect interviews, and 911 calls to help the detectives tell their stories.
Although the stories are true, the details of the case, such as name and location, may be altered for privacy.
Best Episode: The best episode of Small Town Dicks is a March 2020 episode, Discarded. A family finds the body of a dead woman wrapped in a blanket on the side of a remote logging road. Detective Chad gives the rundown of this story where foul play is involved.
29. Killer Jobs Serial Killer Podcast: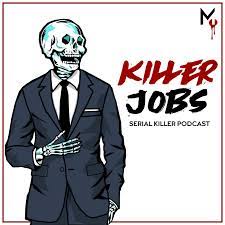 This podcast isn't currently producing new episodes. But the existing ones cover some of the world's most well-known serial killers if you have ever wondered what these people do when they aren't killing. How "normal" are they during the day? Then give this podcast a listen.
The show explores the life, relationships, and murders of some of the world's most famous serial killers.
Best Episode: The best episode of Killer Jobs Serial Killer Podcast is Episode 10: Joseph Mengele- Angel of Death. Mengele was a Nazi doctor. He did horrible experiments. The podcast discusses his patient choices and his life on the run.
30. Trace Evidence: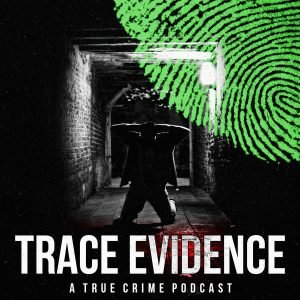 Trace Evidence is a weekly true-crime podcast that focuses on unsolved cases. Host Steve Pacheco dives deep into the evidence of missing persons, murders, and some unexplained. Pacheco and his podcast aim to draw attention to these unsolved cases. To jog someone's memory and maybe bring new evidence to light.
Aside from presenting the case and the facts, the host also has a segment where he discusses theories, sometimes tossing in his theory.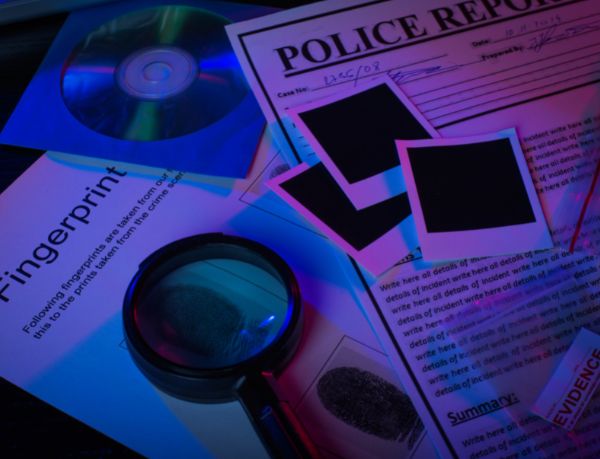 Pacheco uses his love of history and finding answers to cover well-known and not-so-well-known cases.
Best Episode: The best episode of Trace Evidence is 011-The Vanishing Of Asha Degree. 9 years old Asha was found missing by her parents on the morning of February 14th, 2000. Evidence shows that Asha packed her backpack and left in the early hours; motorists even claim to have seen her walking the highway. A year and a half after her disappearance, her backpack was found buried miles from the last place she was seen. Did she leave willingly? Was she lured away? Listen and see what you think.
31. Southern Fried True Crime: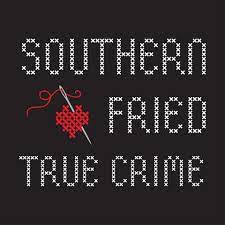 Tennessee native Erica Kelley hosts Southern Fried True Crime. Kelley's love of storytelling is evident as she tells the "interesting parts" of crime in America's deep south.
Southern Fried True Crime presents you with the facts of the case mixed with a bit of southern charm. The south is known for southern hospitality, sweet tea, and plenty of true crime. Sass is abundant as the host covers historical and contemporary true crimes.
Best Episode: The best episode of Southern Fried True Crime is 104, The Disappearance & Murder of Mickey Shunick. Mickey Shunick disappeared in 2012 while riding her bike from a friend's house in Lafayette, Louisiana. Mickey's bike was found with apparent damage from being hit by a vehicle. Her body was found in August 2012 after investigators received credible information.
32. Last Podcast On The Left: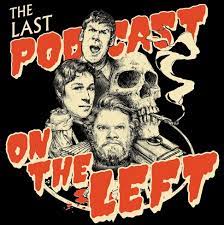 Last Podcast On The Left is a Spotify exclusive! "Guaranteed to satisfy your blood lust," this podcast covers slashers, cults, serial killers, and even some imagined horrors. The three hosts enjoy covering all things dark with research and laughter.
Long-time friends Ben Kissel, Marcus Parks, and Henry Zebrowski bring you two episodes of this comedic true-crime podcast weekly. Once considered the main episode and then a side story.
This Webby award-winning podcast was launched in 2011, so they have years of experience under their belt. The hosts even mix it up with several characters voiced mainly by comedian and actor Henry Zebrowski.
Best Episode: The best episode of Last Podcast On The Left is The Toybox Killer episode 53. Which is the story of sexually sadistic David Parker Ray. One of America's most brutal serial killers.
33. Serial Killers: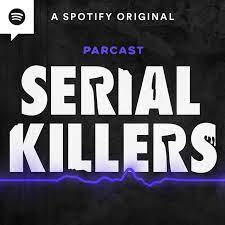 Another Parcast Network Original, Serial Killers, is a twice-a-week true-crime podcast. Every Monday & Thursday, the host, Greg Polcyn & Vanessa Richardson, dive into the lives and stories of some of the most notorious serial killers. They give an in-depth yet entertaining approach to the minds of their subjects in hopes of understanding them psychologically.
The hosts take great pride in doing thorough research and bringing the listener every gory detail of the crime perpetrated by that week's serial killer. Polcyn & Richardson are not professionals; they present the facts in an intriguing manner making their podcast fascinating and a must-listen!
Best episode: "The Sunday Morning Slasher" Coral Eugene Watts is the best episode (s) of Serial Killers. Watts began his killing spree when he was only 20 years old. In 1974 he began abducting women, torturing and finally murdering them. His victim ranged in age from 14-44 years old. His spree through Michigan and Texas lasted until he was finally caught in 1982.
34. Cults: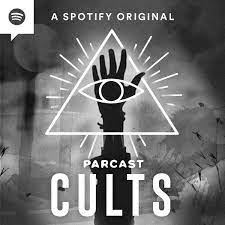 Parcast Network, acquired by Spotify, brings another excellent podcast in Cults. With the same host from the podcast Serial Killers, Cults attempts to bring you the answer to all your questions. What goes on inside a cult? Why do people even join cults? And what is in the mind of the leaders who start them?!
If you have ever been interested in knowing and understanding more about cults, the hosts delve into the history and psychology of some of the most famed and not-so-famous cults every Tuesday. Polcyn & Richardson discuss the manipulation, mystery, and murder that goes into Cults using secondhand accounts from members.
Best Episode: The Children Of God-David Berg is the best episode of Cults. The story of an apocalyptic cult leader. Berg was the child of missionaries, a destined leader, who suffered sexual abuse and never received help for it. So this charismatic man began to have twisted ideas of the world.
35. Dark Poutine: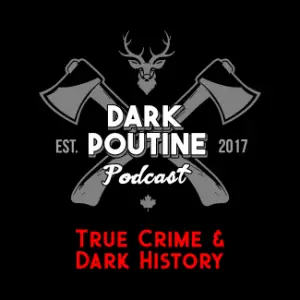 Created and hosted by lifelong true-crime enthusiast Mike Browne. Dark Poutine is a weekly podcast covering mostly Canadian true crimes, dark history, and other creepy topics from a real-life Canadian.
The host has a knack for uncovering interesting details about each case. Browne is said to be compassionate and present the stories in a "uniquely Canadian way."
Best Episode: The best episode of Dark Poutine is What Happened To Jody Henrickson? Henrickson was a 17-year-old last seen in the presence of her ex-boyfriend in June 2009. The boyfriend said they parted ways after an argument, and Jody hasn't been seen since.
36. Crime Weekly: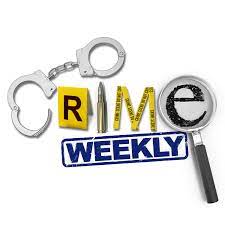 Crime Weekly is one of the newest podcasts on this list. Hosted by Youtube creator Stephanie Harlowe and retired detective Derrick Levasseur. Each week, the hosts discuss a case making headlines or dive deep into a case that has always interested them.
Levasseur gives insight and safety tips along the way, as only a retired detective can. Harlowe, of course, gives the facts of each case with passion and compassion, just like she is known for on her youtube channel.
Best Episode: Murdered By Her Best Friend? Cynthia Hoffman pt1. is currently the best Crime Weekly episode. On June 4th, 2019, Cynthia Hoffman's body was found in a creek in Thunderbird Falls Park in Anchorage, Alaska. Her feet were duct-taped, and she had a gunshot to the back of the head.
37. The Sneak: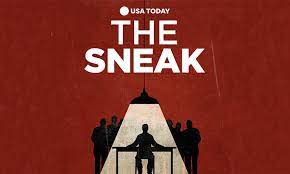 USA Today and Wondery give us another amazing sports podcast. The Sneak brings new episodes every Tuesday. Each season is a new sports crime case with about 9-10 episodes each. This serialized true-crime podcast has been downloaded more than 2.5 million times.
Hosted by Nate Scott with a team of contributors, The Sneak covers stories from around the world of sports. The current season, Season 3, covers the disappearance of Mario Rossi. The host tries to find answers to the question of what happened to NASCAR's most brilliant engineer.
Best Episode: As this podcast is a new series each season, there isn't a "best episode." With only 9-10 episodes each season, you should have no problem getting through an entire series.
38. Wife of Crime: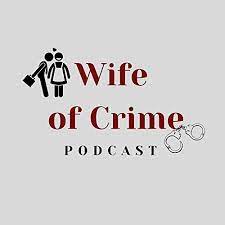 These may be the only married couple host on the list. Wife of Crime is a true-crime podcast hosted by Jess and Russ. Jess tells her husband Russ all her favorite true-crime stories in gory detail. According to their bio, Jess and Russ are polar opposites of each other, so it is interesting to see how the conversation goes.
Add in cocktails as Jess and Russ "discuss the ins and outs of the case," and you have a great show.
Best Episode: Not Me Not Today! The takedown of Tommy Lynn Sells is the best episode of Wife of Crime. The story of a 10-YEAR-OLD girl who survived her attack by a serial killer. And even helped bring him to justice!