There are many true-crime podcasts out there across the internet. Each offers a very different experience, many of which have a unique twist to the standard formula.
However, sometimes you might not be in the mood for a highly experimental true-crime podcast.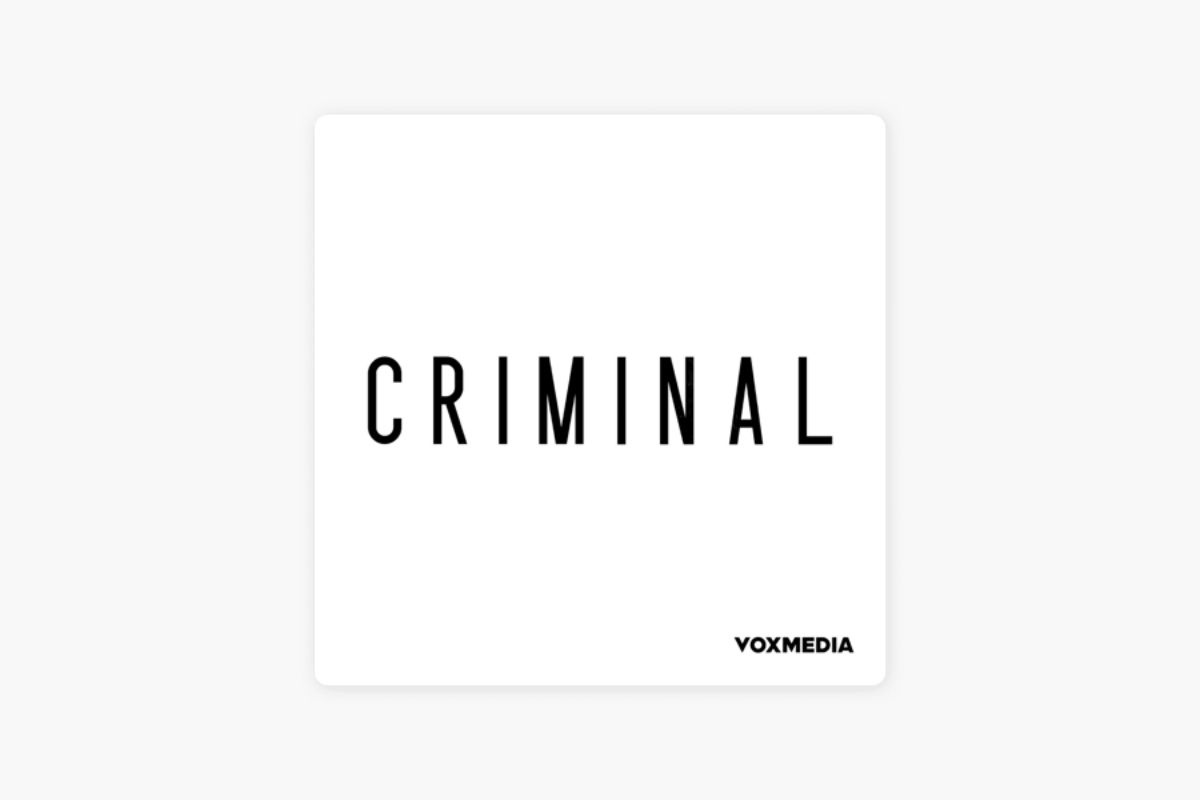 Criminal is easily one of the best true crime podcasts in circulation to this day, and though it does not break the mold, it manages to put all other true crime podcasts to shame!
But how can you experience the joy of this show yourself? What are some of the best episodes to listen to to get started?
Read on below to see my list of the best Criminal episodes that you can hear right now!
Criminal made our list of The Best True Crime Podcasts.
Episode 159 – Spiritual Developments 
You definitely won't predict any of the twists in this episode. William Mumler, one day, decided to take a selfie while he relaxed in his apartment.
However, upon looking back at the photo that he had just taken, it seemed as though someone was sitting right next to him in the photograph despite being alone in his apartment.
Many believed William Mumler to be an unassuming spirit medium and wished to also take photos with him in the hopes of getting closer to lost loved ones.
Mumler, seeing an opportunity, decided to allow people to take photos with him, but only for a very hefty fee.
This episode is a bizarre and twisted one in which Mumler feeds on the anxieties and insecurities of grieving people, and it will get your stomach twisting in knots.
The episode is also quite tense as, at multiple points, Mumler's ruse is nearly lifted.
Listen on thisiscriminal.com.
Episode 145 – How To Sell A Haunted House
You might think that haunted houses are just ideas from fiction, but in the case of Helen Ackley's New York home, haunted houses have most definitely existed in the real world!
Her home quickly became notorious as a place that has played host to multiple hauntings and similar paranormal events.
In fact, her house was considered to be so haunted that it was even written into official documents within the local government that the house was indeed haunted.
As part of the investigation into the house, Criminal invites Randal Bell onto the show, who specializes in determining the values of homes that have shady and sketchy reputations.
Bell frequently investigates how collective views of homes can affect their monetary value.
Listen on thisiscriminal.com.
Episode 119 – He's Still Neutral
After having refused to report crimes in his local area for much of his life and identifying as an entirely neutral man, Dan Stevenson decided to take matters into his own hands and combat crime himself after one crime pushed him over the edge.
Though this may sound like an origin story for a famous superhero, this is, in fact, a fascinating story about how vigilantism is viewed in the real world and the impact that it can have.
This is also a great example of why we should never judge others based on what they do or don't choose to do.
Listen on thisiscriminal.com.
Episode 105 – Protection
Trying to arrest members of the mob is incredibly difficult.
They tend to be very careful to erase all traces of their misdeeds, and they are often backed up by entire power structures that render them untouchable.
At the age of 93, John Franzese had thought that he had wholly escaped the grip of the law, but the last person he ever would have expected wore a wire and was able to get evidence that would land John with an 8-year sentence.
This incredible true story is full of twists and turns, and you'll be shocked at a number of the revelations throughout its runtime.
It's a must-listen for anyone interested in the criminal justice system and the complicated power structures that make up the mob.
This episode is also a great introduction to the podcast if you've never listened before.
Listen on thisiscriminal.com.
Episode 84 – Masterpiece
Poodles are known for being among the most sought-after dogs in the world.
Though they can occasionally appear a bit tacky, such dogs are known for being great status symbols that the owners can leverage for social status.
One particular poodle was significantly iconic, and this poodle went by the name of 'Masterpiece.'
Masterpiece was perhaps the most desired dog in the world for some time. But he went missing.
No one was sure where he had ended up or what had happened to him, but missing dog reports popped up all over the United States as people attempted to claim the poor lost dog.
This is arguably one of the more light-hearted episodes of the series as it explores a case that seems relatively innocuous.
However, it is also a stark reminder of just how far some people will go for power and status!
Listen on thisiscriminal.com.
Episode 68 – All The Time In The World
"Body Farm" in Texas is one of the only places in the entire world that allows human bodies to decompose in nature.
Though this place is, understandably, not accessible to the public, this episode of the Criminal podcast can shed an intense light on arguably one of the strangest places on the entire planet.
This episode features first-hand accounts of the farm from people that have visited there.
Even the crew of Criminal that hosted this episode were given a rare look into one of the most haunting places on earth.
Though there is no video footage of the place, this episode of Criminal is easily one of the best resources to get a direct look at Body Farm.
Listen on thisiscriminal.com.
Criminal made our list of The Best True Crime Podcasts.