"Can't get enough true crime? Congratulations! You've found your people." This is the claim boldly declared on the home page of Crime Junkie's website, plastered with purple blood splatters and promising untold aural enjoyment every week.
Available to stream on all of your favorite podcast platforms, from Spotify and Apple Music to Stitcher, Amazon, and Pandora, you'll get a dose of true crime from Ashley Flowers every Monday.
No tangents, no rabbit holes, and always easy to follow, it feels like having a conversation with your best friend about your latest TC obsession – without even having to respond!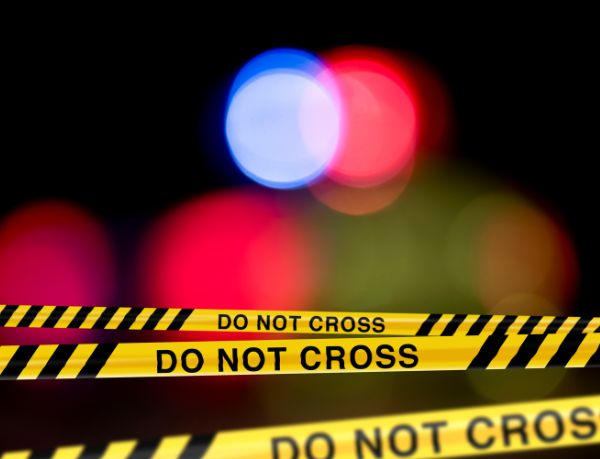 Ashley discusses both solved and unsolved cases on Crime Junkie, so here is a list of the best of both, allowing you to enjoy whatever your preference.
As with most true crime and serial killer podcasts, you can expect some pretty grizzly details regarding violence, murder, and sexual assault, as well as some homophobia, racism, and other potential triggers. Always take care of yourself and listen responsibly.
In July 2022, we were researching episodes to add more favorites to this list and stumbled across a story. It came to light in 2019 that some stories the host of Crime Junkie covered were plagiarized. Some content creators and journalists have stated that Ashley and Brit copied content verbatim without giving them credit. According to a Crime Junkie Podcast post on social media dated 8/15/2019, "The Crime Junkie episodes that were recently taken down are now again available in the main feed, with all sources comprehensively cited on the blog"
Unsolved Cases
The Mysterious Death Of: Kendrick Johnson
Air Date – 22nd April 2019
Length – 56 minutes
Back in 2013, a body was discovered in the gym of Lowndes High School, located in Valdosta, Georgia. The victim had been wrapped in a gym mat and stood vertically, but law enforcement judged it an accident almost immediately, which given the circumstances, seems incredibly misguided.
As you can probably imagine, the family remains adamant that their successful, happy-go-lucky son, brother, and loved one, Kendrick Johnson, was murdered.
Given the third autopsy decided that the initial proclamation of accidental death and positional asphyxia was apparent non-accidental blunt force trauma, they're probably right. Right?
The Mysterious Death Of: Holly Bartlett
Air Date – 8th February 2021
Length – 1 hour, 7 minutes
One cold morning in March of 2010, a woman was found unconscious beneath Canada's MacKay Bridge in Halifax, Nova Scotia. Unfortunately, doctors failed to save her, as she was barely hanging on to life when discovered.
After a brief investigation of the circumstances, police investigating the scene ruled Holly Bartlett's death an accident. Apparently, she walked from her condo for a quarter-mile, snuck through a barbed fence, and then climbed to the top of a twenty-foot cable, only to fall to her death when meeting the hard floor below.
But this story from law enforcement doesn't make sense to her family and friends. Ashley lays everything out crystal clear for you in this episode, so see what you think about these incredibly suspicious circumstances.
Missing: Relisha Rudd/Unique Harris
Air Date – 17th February 2020
Length – 51 minutes
In support of Black and Missing Inc, a vital charity helping to search for missing people of color, this episode of Crime Junkie covers the disappearances of Relisha Rudd and Unique Harris, who remain missing to this day.
Ashley wants to know the answer to some crucial questions: how come it took a disgusting eighteen days for anybody to notice that Relisha was missing, and why did the media not care? Why did Unique put her children to bed in October 2010, only to disappear entirely the next morning?
Why did she leave her glasses – without which she could barely see – in the apartment? It won't surprise you to find out that much of the blame here can be attributed to racism.
Infamous: Las Cruces Bowling Alley Massacre
Air Date – 4th January 2021
Length – 49 minutes
Las Cruces is a small, quiet town in New Mexico, and it was relatively unknown until 1990 when seven adults and children were shot – four fatally injured – by two masked robbers who remain at large to this day at a family-owned bowling alley.
After firing at each victim from point-blank range and setting fire to a desk by igniting a bunch of office paperwork, the armed robbers fled the scene.
Unfortunately, although the police established ten different roadblocks within an hour of the shooting and screened anybody leaving the area, they were never found. Allow Ashley to tell you all about it! The US Army, Border Patrol, and Customs Services were even employed to search with helicopters and planes, to no avail.
Missing: Bryce Laspisa
Air Date – 29th January 2018
Length – 35 minutes
Though previously considered an everyday student, just a couple of days into his sophomore year of college, Bryce Lapisa started to act suspiciously.
His friends became very worried about his strange behavior and moved to raise the alarm on 27th August 2013, after he announced a plan to visit his parents back at home.
Though he should have arrived at his destination in around seven hours, it wasn't until thirty hours later that his upturned vehicle was found abandoned, with Bryce nowhere to be seen.
As Ashley will explain in this episode, the search for him is ongoing. His friends and family firmly believe that he is still out there: see if you can help them in their search here.
Solved Cases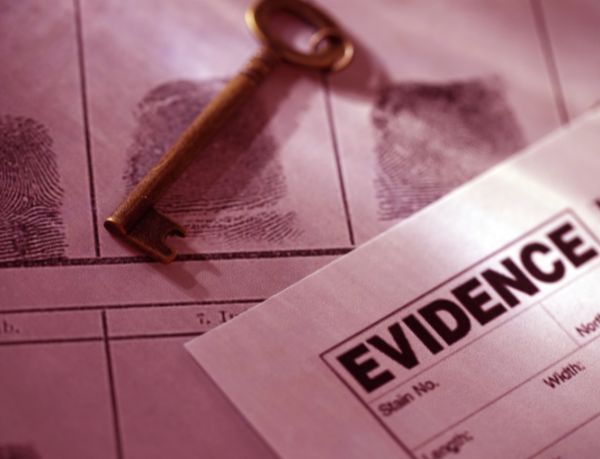 Captured: Ashley Freeman and Lauria Bible's Killer
Air Date – 14th May 2018
Length – 39 minutes
After Christmas in 1999, childhood best friends Ashley Freeman and Lauria Bible were having a slumber party at Ashley's place.
That night started like any other girly sleepover. However, in the early morning hours, both parents were murdered, and the house was set on fire. And the two girls had vanished, with their remains nowhere to be found.
There were no answers to this case for years until 2018; the killer was finally revealed. However, the girls' remains have still not been discovered. If you thought 2018 was all about the Golden State Killer finally being brought to justice, think again. – this is an equally shocking tale.
Serial Killer: Green River Killer
Air Date – 28th May 2018
Length – 46 minutes
Throughout the eighties and into the nineties, Washington was plagued by a serial killer targeting women along the famous Green River.
It started there and eventually progressed into Portland, Oregon – not only were these women brutally murdered, but the killer would return to the scene of the crime, violate their bodies, and repeat, until the corpses had decomposed.
After two decades, at least 49 victims – that we know of – and several occasions of being named by witnesses, police finally caught the killer in 2001. But who was Gary Ridgway, and how did he get away with his atrocities for so long?
Serial Killer: Herb Baumeister
Air Date – 5th March 2018
Length – 44 minutes
The quiet suburb of Westfield, Indianapolis, was shocked and disgusted as a whole when it was revealed that local businessman Herb Baumeister had murdered more than a dozen men.  Most of whom had been last seen at LGBTQ bars and presumed gay. He then buried them on Fox Hollow Farms, his sprawling fifteen-acre estate.
Why was he doing this? How come it took so long to stop him? Did the victims get the justice they deserve? Was he responsible for the additional murders of nine men along Interstate 70 in the eighties?
Find out all of that and more by tuning in to Ashley's thorough retelling of this tragic crime.
ADNAN: What Serial Didn't Tell You
Air Date – 9th April 2018
Length – 45 minutes
In 2014's true crime circles, you were probably buzzing with excitement about Serial season one, wherein Sarah Koenig told millions of listeners all about the 1999 disappearance of Hae Min Lee. Lee was an eighteen-year-old high school student. Koenig tells her story throughout twelve nail-biting episodes.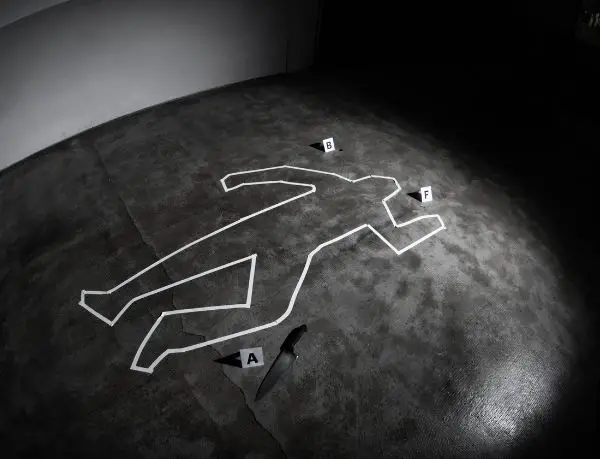 For many, however, Koenig's retelling left them with more questions than answers: was Adnan Syed the actual perpetrator of the murder of Hae Min Lee?
Well, you'll be thrilled to know that there was plenty Sarah never covered – and Crime Junkie picks up right where you left off, assuming you've already heard Serial's take on the tale and have all the relevant information. If you missed season one of Serial, listen to that first!
Captured: Jennifer Pan
Air Date – 21st June 2021
Length – 43 minutes
If you're a true crime fanatic and you've yet to hear about Jennifer Pan – this is one story that you want to check out. In 2010, she was convicted of killing her mother and seriously injuring her father, though not herself: she paid three men to target and murder them at their home in Unionville, Ontario.
According to Pan, they were incredibly abusive and practiced "tiger parenting" – a stereotypical way of referring to child-rearing methods common in East, South, and Southeast Asia.
Imprisoned for life despite the fact she proclaimed they deserved it and was not responsible for the murder and failed attempt directly, listen to Ashley's fantastic retelling of the details and decide for yourself whose side you're on. The trial required over 200 pieces of evidence, so it's a pretty difficult decision.