The Anatomy Of Murder podcast is focused on exploring murder cases in intense detail to find some justice for the victims of such cases.
In pursuit of this, former prosecutor Anna-Sigga Nicolazzi and journalist Sheriff Scott Weinberger invite listeners to see what it is like behind the scenes of a murder investigation, to see how investigators can come to such solid conclusions.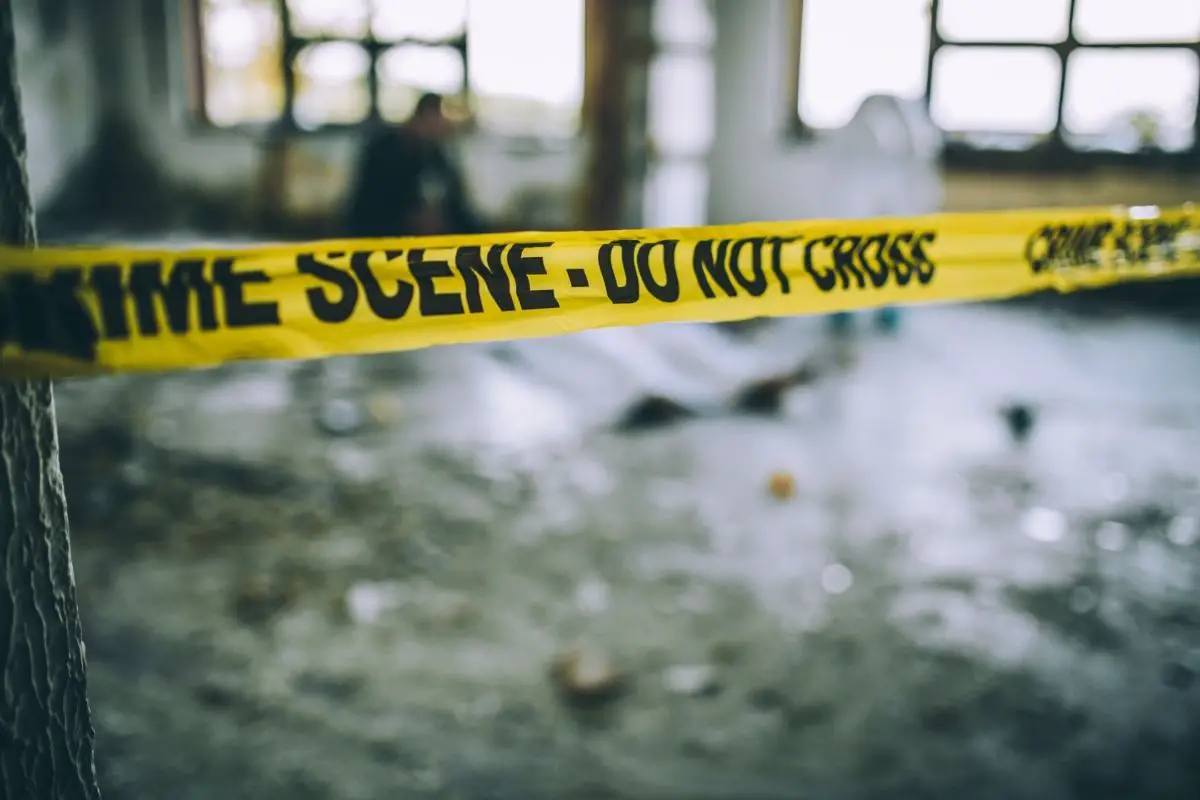 This show has become one of the most popular within the crime genre, and you're probably here because you want to find out why.
Well, the best way to find out is to check out some of these episodes that represent the best of the show! Read on to get started and find out what they are!
Stranger Danger
When a 12-year-old girl decided one day to leave home to go for a bike ride, the last thing that her family expected was that only her bike would ever be seen again.
Though an investigation quickly sought to find out what happened to the girl, it was too late, and a horrible fate had already befallen her.
Thus, the investigation soon turned to finding the predator responsible for her death so that they could prevent them from striking again.
One of the best things about this show is that it uses first-hand accounts from victims, law enforcement, and prosecutors to get a rich sense of each case, and this episode is no exception.
The first-hand accounts in this episode are pretty harrowing, which helps to make this easily one of the most powerful episodes the series has ever produced.
Listen on anatomyofmurder.com.
Little Girl Turned Sleuth
When a tiny 4-year-old girl finds that her mother has been murdered, she decides to take matters into her own hands to find the killer herself.
Her investigation and pursuit of justice take her 46 years, but she eventually manages to catch the killer.
The story explored in this episode is relatively simple but features a unique twist on the usual murder story formula.
Listening as, throughout her life, this woman takes it upon herself to solve the murder is incredibly heartbreaking but ultimately rather uplifting.
This tale of personal autonomy and unrelenting justice is truly inspiring, which helps to make this one of the best episodes you will hear.
Some twists and turns over the episode are sure to keep you guessing, and you'll never entirely be sure precisely what secrets are hiding behind every corner.
This episode is a masterpiece of storytelling, and you owe it to yourself to give it a listen.
Listen on anatomyofmurder.com.
Please Forgive Me
When a 25-year-old woman ends up missing, her family soon begins to suspect that the only person responsible must be close to the family somehow.
As the family grows closer and closer to the truth, this episode becomes more and more gripping until you find yourself at the very edge of your seat by the time the episode ends.
Some of the revelations throughout the episode are genuinely shocking and quite heart-wrenching.
You'll have a hard time not feeling something as you listen to this episode, as it features an emotional story with a central driving force that ensures that the emotional moments truly hit hard.
This is one of the best episodes because it not only keeps you engaged but will give you plenty to think about and plenty to feel.
Listen on anatomyofmurder.com.
Evil Eye
This episode features a slightly creepier case that will send chills down your spine.
When investigators find themselves stumped trying to figure out who killed a young couple, they soon turn to a series of items that includes a voodoo doll, some candles, and a hit list.
What could such a strange and specific collection of items tell investigators about the case, and how can it lead them to crack it once and for all?
As the connections between the items slowly reveal themselves, the case gradually becomes more apparent but all the more sordid and twisted.
This episode is a masterclass in tension and easily one of the best episodes the series has ever produced.
You won't be able to stop listening until the episode ends, and you will be fully rapt as the story delves deeper and deeper into the mind of such a twisted killer.
Listen on anatomyofmurder.com.
Packed Away
When you have a history of disappearing without a trace, you'd think that those who know you would stop being so surprised when you disappear again, but this crazy case proves this is false.
This episode centers around the case of a father who has an extreme penchant for disappearing, much to his family's disapproval.
However, when he disappeared at 61, his family was shocked with where they eventually found him.
Not only that, but even local law enforcement found themselves completely astonished.
You'll have to check out the episode for yourself to find out what happened to him. It's truly incredible and will shock you to your very core.
Listen on anatomyofmurder.com.
Jistis Bondye
Unfortunately, calling cards are something of a trademark of some of the world's most notorious killers.
Perhaps no calling card, however, is as creepy as that left behind in the wake of the murder of an entire household of women inside their home.
The killer decided to write a message on the walls by hand, making this case very creepy.
The questions soon turn to whether the message was a vital clue in the case or was it just an attempt to divert attention away from the killer.
This episode explores the victims and the investigation into the cryptic message itself. Make sure to check out this episode yourself!
Listen on anatomyofmurder.com.