Jillian Jalai established CourtJunkie.com in 2013, discussing criminal trials, unsolved cases, and missing persons. In 2016, Jillian took her passion for the justice system further and started a podcast called Court Junkie.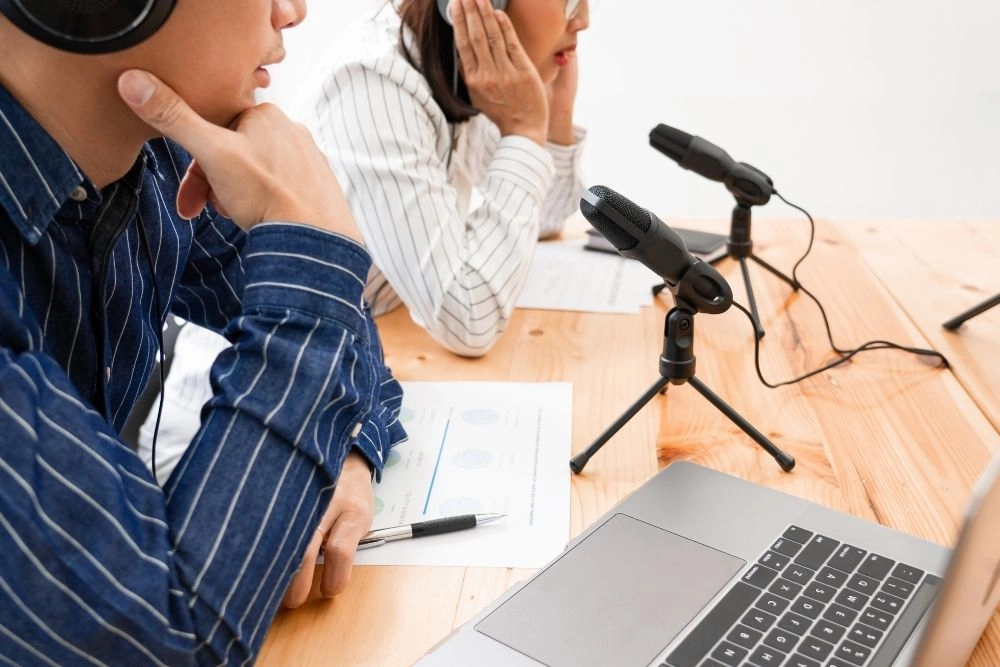 Streamed across many platforms, listeners are drawn to Jillian's well-researched, compassionate takes on cases that range from serial killers to predatory teachers and crimes fuelled by relationship breakdowns and vicious custody battles.
This unique podcast is a must-listen for those fascinated by true crime and want to know more about what happens when these heartbreaking, chilling cases go to court and the aftermaths. Below, we'll break down some of the most gripping episodes.
Episode 16: The Case & Trial of One of Canada's Youngest Serial Killers
Original Air Date: March 12, 2017
Running Time: 78 minutes
On November 27, 2010, a Royal Canadian Mounted Police officer pulled over 20-year-old Coby Legebokoff after observing the young man speeding away from a dark, abandoned road. He signaled for Coby to pull his vehicle over.
After being joined by a second officer, the two were shocked by what they saw when they approached the vehicle – Legbokoff had blood smeared on his face and chin, as well as blood on his legs and a pool of blood on the driver's mat.
Further inspection of the vehicle revealed a multi-tool and a wrench covered in blood, a monkey backpack, and a wallet containing a children's hospital card with Loren Leslie on it.
When questioned about the blood on his person, Legebokoff claimed he had been poaching and clubbed a deer to death because "I'm a redneck, that's what we do for fun."
Little did the officers know their actions that night would be stopping a serial killer in his tracks. Jillian is joined by Mark Nielssen in this episode, unpacking the case of one of Canada's youngest serial killers.
Episode 18: Kenia Monge & "The Good Samaritan"
Original Air Date: April 9, 2017
Running Time: 61 minutes
Kenia Monge was out with friends in Denver, Colorado, on April 1, 2011, when she wandered away from the group. She was intoxicated and without her phone, purse, and keys.
When her friends took her belongings to her stepfather, Tony Lee, her family had not heard from her. The family immediately set up a desperate campaign to find her.
On Kenia's phone, Tony discovered text messages from a man named Travis. Tony called him up, set up a meeting, and Tony and Denver police officers met with Travis.
Travis explained that Kenia was upset when he saw her. He helped her calm down with breathing exercises and watched her leave from a closed gas station with another man. That was when Tony knew he would never see his stepdaughter alive again. But was Travis a kindly stranger or something more sinister?
Jillian finds out in this heart-wrenching episode that includes interviews with Kenia's parents, Tony and Maria Lee.
Episode 26: The Teacher and Her Students
Original Air Date: June 4, 2017
Running Time: 79 minutes
In October 2011, 1 32-year-old Ohio teacher went on trial for sexual battery after being accused of having inappropriate relationships with 5 of her students. Shockingly, she pleaded not guilty by reason of insanity.
Episode 30: Dalia Dippolito and The Attempted Murder of Her Husband
Original Air Date: July 23, 2017
Running Time: 88 minutes
Dalia Dippolito became a notorious courthouse celebrity in Florida after returning home from the gym in the early morning of August 5, 2009, to a horrifying sight.
Police officers were waiting for her and broke the devastating news that her husband had just been murdered. But is there more to the story? And more to Dalia than it seemed?
Jillian covers it all in this episode about overheard conversations, sting operations, and how far some are willing to go for a shot at fame.
Episode 87: The Ominous Warning
Original Air Date: October 7, 2019
Running Time: 81 minutes
January 2006, a 33-year-old mother of three was found dead in her home. While everything seemed to be pointing to a custody battle turned vicious, her ex-partner had a solid alibi.
However, the same can't be said for one of his friends. But will justice be served?
In an episode written and researched by law and crime journalist Jennifer Tintner, Jillian explores the ins and outs of the case.
Episode 109: The Arrogant Killer
Original Air Date: April 27, 2020
Running Time: 56 minutes
Anybody who has listened to a true-crime podcast will know just how drastically life can change in a split second. Tiny decisions like taking a shortcut on the way home, getting stuck in traffic, or going back to the office at the end of the day to collect something, could unknowingly put you in harm's way.
Sometimes an innocent person will be going about their day-to-day lives and cross paths with evil, as is the case of Jennifer Fulford.
Jennifer Fulford was a 56-year-old Florida nanny running errands on the morning of September 27, 2017. Her body was found just days later.
At the trial, the main suspect insisted on taking the stand and told the court that although he did kill Jennifer, someone else was to blame.
Episode 147: Accomplice to Murder
Original Air Date: March 1, 2021
Running Time: 51 minutes
Ashley Biggs was an army vet working as a Domino's delivery driver when she stopped at an Ohio business on a summer night in 2012.
Biggs, the mother of a young daughter, had no idea that the business was closed or that the caller who had ordered the large half-mushroom, half-pepperoni pizza used an alias.
The midnight delivery was a ruse to lure Biggs to her death. She was in the middle of a heated custody battle with Chad Cobb, her ex-boyfriend and the father of her then 7-year-old daughter.
When Biggs arrived, Cobb was waiting in the parking lot with a Taser and a 4-foot-zip-tie. It was with this that he strangled Biggs.
Prosecutors claimed Erica Stefanko – Cobb's then-girlfriend – played a crucial role in the murder of Ashley Biggs, but can this be proved in court?