David Ridgen is a very talented filmmaker and writer with a passion for storytelling, making him perfect to be the showrunner of the immensely successful Someone Knows Something.
This podcast series focuses on actual cold cases, applying investigative journalism techniques to dig out some hidden truths regarding the case and to detail the entire events of the crime to create an engaging story podcast.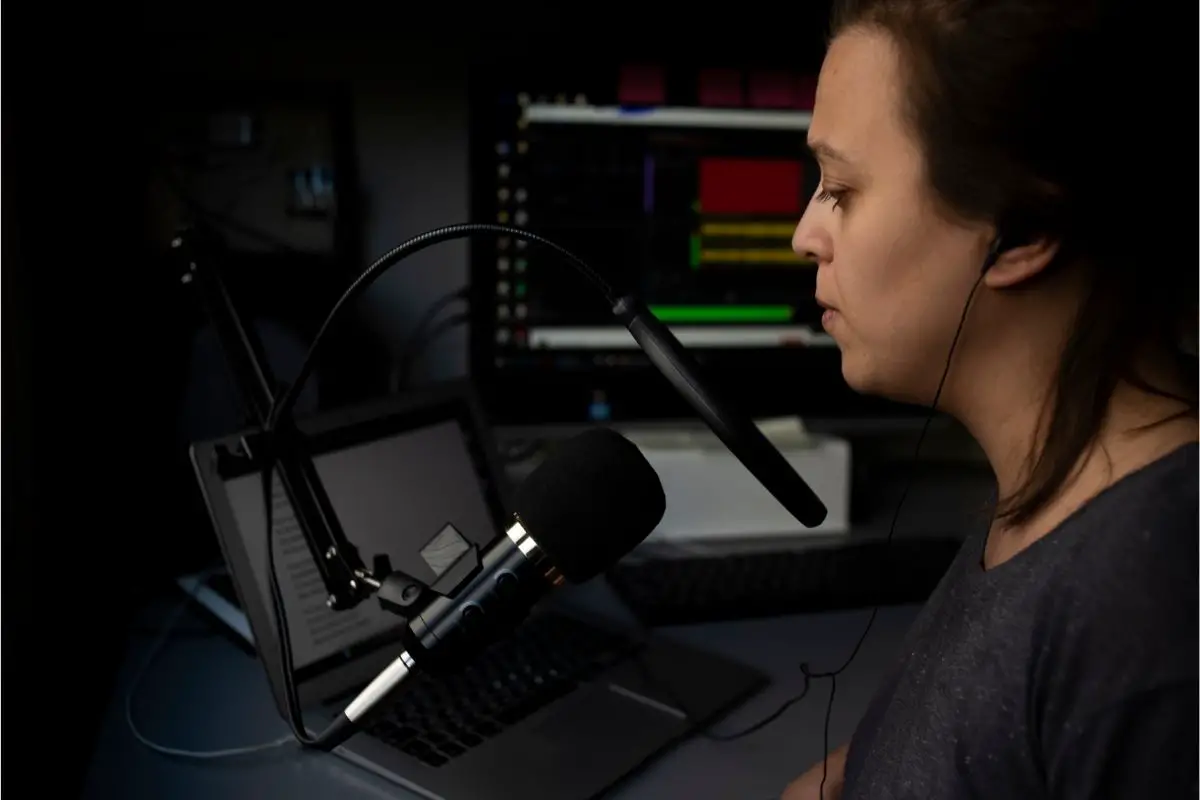 The series has gained international renown within the crime genre, so it is well worth checking out.
The show has many amazing episodes, but none quite compare to the following that represents the best the series offers. Read on to find out about these episodes now!
Someone Knows Something made our list of the best true crime podcasts! Check it out. 
Season 5, Episode 1 – Ravens
The fifth season of Someone Knows Something shifts the focus onto an entirely new case, centered around the untimely and brutal murder of a 15-year-old girl named Kerrie Brown, a case that remains unsolved.
The first episode of this season focuses entirely on the night in which Kerrie disappeared mysteriously during the middle of a house party.
It also explores the immediate impact of the disappearance and how friends and family searched desperately for her for months afterward.
This episode also makes use of interviews with friends and family of Kerrie, as they recount their experiences of that fateful night and the intense emotions that they felt.
Hearing firsthand from those with experience with Kerrie helps to give this episode an incredible sense of weight and impact and allows you to feel like you are involved in some way with the investigation.
Listen on cbc.ca.
Season 4, Episode 3 – The Deer
Season 4 of Someone Knows Something investigates a bizarre and sad case centered around Wayne Greavette, who, one day, received a mysterious package in the mail.
In the package was a typewritten letter and a flashlight. The contents of that letter were creepy enough but also promised Wayne that he would never have to buy another flashlight again.
After Wayne turned on the flashlight, it exploded and killed him, leaving his grieving widow and children with thousands of lingering questions.
In the third episode of this season, we join as an interview is carried out with Wayne's former employer, Ed, who once was very close with him.
However, though it is clear that Ed had a great love for Wayne, their relationship began to strain towards the end.
This episode explores their relationship with one another and why Ed was once considered a person of interest in the case.
This episode represents some of the best content of the entire season, as it paints a rich portrait of who Wayne was and why his death left such an impact.
Listen on cbc.ca.
Season 4, Episode 1 – 9-1-1
This episode sees Wayne's surviving family, including his now-adult children and widowed wife, reuniting for the first time in many years.
This makes the episode incredibly emotional, and the emotions are palpable. You'll be able to feel the energy in the room as the family reunites. It's quite an experience.
The reunited family discussed that fateful day in 1996 when Wayne met his unfortunate end and its impact on the family.
They also begin to make a start in investigating the case further in hopes of finding new answers that can help them to seek justice for the late Wayne Greavette.
This episode is one of the best of the series, thanks to how powerful it is —having the family reunite after so long lends the episode plenty of moments of emotional catharsis.
Listen on cbc.ca.
Season 6, Episode 1 – Mother's Day
In 1995, Donald Izzett Jr. went missing while on a road trip, and for 25 years, his mother has searched desperately for clues as to what might have happened to him.
One day, while at home, Donald's mother, Debra Skelley, received a distressed phone call from Donald, who, through tears, begged for her to wire him some money before the sound of a scuffle interrupted him, and the phone line went dead.
After that moment, Debra never heard from her son again, but more than 25 years later, she remains convinced that Donald was murdered.
This episode explores the initial incident that set the case into motion, who Debra is, and what her relationship with Donald was like.
It's pretty emotional and heavy listening, so prepare to shed a few tears!
Episode one of this season perfectly sets the stage for the events ahead. It will instantly have you emotionally invested in what's to come so that every moment in the next few episodes has the perfect amount of emotional weight.
This episode is largely responsible for many believing that season six is one of the best of the entire series.
Listen on cbc.ca.
Season 1, Episode 1 – The Family
It would be foolish to talk about the best episodes of Someone Knows Something without mentioning the episode that started it all!
The seminal first season investigates the 1972 case of Adrien McNaughton, who went missing while on a fishing trip with his family in Ontario at age five!
The case of Adrien McNaughton has remained unsolved since 1972 and has hung over the town where he went missing for all of those years since.
This episode sees David Ridgen paying a visit to the McNaughtons to speak to Adrien's family and hear from them about what happened on that horrifying day and its impact on the family ever since.
David also pays a visit to the lake where Adrien went missing, which proves to be a very powerful moment.
You'll feel a lot of intense emotions listening to this episode, as it is full of incredible moments.
Listen on cbc.ca.
Someone Knows Something made our list of the best true crime podcast! Check it out.