Conceived from a real passion for true crime, spooky stories, and gruesome details, Morbid is one of the most popular TC podcasts out there for a reason.
Hosted by Ash and Alaina, two partners in crime who might have an age difference but certainly share their love for all things horror, their shared knowledge and morbid fascination with serial killers are evident in every episode.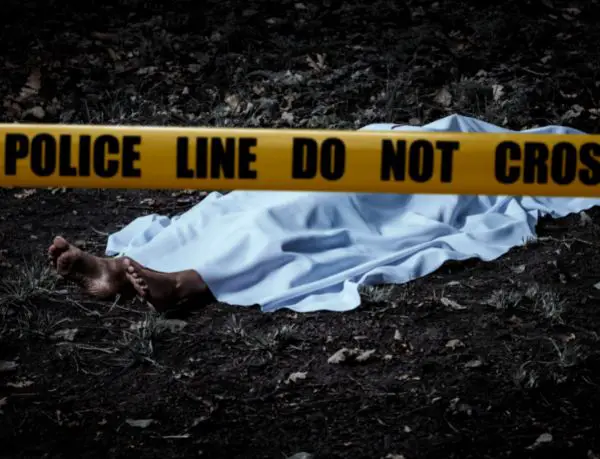 Weirdos rejoice!! They just got picked up by the Wondery Network in April 2022. And they'll be creating several new shows, so it's an exciting time for Morbid Fans. It also means more Morbid! Notice the drop of "a true crime podcast" I guess a benefit of getting picked up; is you only need a one-word name, like Cher. There will also be another episode with Alaina and Ash each week, with a more specific release schedule.
 

View this post on Instagram

 
As always, they are still available on Spotify, Apple Music, and Google Podcasts, there's something new and gory to enjoy regularly, but here are a few fan favorites for you to sink your teeth into right now.
Episode 208: The Horrific Murder of Ashley Young
Air Date: 7th February 2021
Length: 1 hour, 40 minutes
Easily considered one of the world's sweetest people according to her family and friends, Ashley Young is the last person you'd expect to be brutally murdered. But unfortunately, she put her faith in a man who didn't deserve to know her and who ultimately used his privilege as the son of a former police officer to cover up the entire thing for a long time.
Though he ended up behind bars for over a hundred years, his very guilty parents – who helped him conceal his heinous offense despite its horrific nature – received only weeks in jail for their part in this horrendous crime.
Why? And should they be rightfully punished for their role in Ashley's awful death? Find out in one of the most anticipated episodes of 2021.
Listen to episode 208
Episode 184: The Unbelievable Life & Crime of Carl Panzram
Air Date: November 2020
Length: 1 hour, 35 minutes
In part one of a series on this tragic, twisted life, Carl Panzram is a criminal whose story must be fully unraveled to be comprehended. Don't be fooled by the fact he was born in 1891 – this isn't a boring dusty old tale.
Before his execution in 1930, following the murder of one of his correctional officers at Leavenworth, he confessed to over 21 murders and 1,000 acts of sexual abuse against young boys and men alike.
This first episode discusses his early life, abusive upbringing, several incarcerations, and the beginnings of his foray into sick crime. Of course, massive trigger warnings for assault on this one, so listen wisely.
Listen to episode 184
Episode 19: Hinterkaifeck
Air Date: September 2018
Length: 1 hour, 16 minutes
This episode is another case of "oldie but goodie," as the Hinterkaifeck murders took place in 1922, but this is no boring history lesson: the family at the center of this real-life horror story tick every box.
The girls have a lot to talk about, from a farm riddled with ghosts to incest and a genuine murder mystery when it comes to this century-old spine-tingler.
The entire family, as well as their maid, were found dead, but that's not even the creepiest part: whoever did it stayed with the corpses and lived with them on the farm for three days. That's just the tip of the iceberg – you'll have to tune in to learn all the gruesome details of one of Germany's most hideous and confusing unsolved crimes.
This episode isn't on Wondery, so you can find them in your podcast player, or below.
Episode 214: The Tragic Case of Molly Bish
Air Date: 7th March 2021
Length: 1 hour, 6 minutes
In June of 2000, sixteen-year-old Molly Anne Bish disappeared after her mother dropped her off at the lake to attend her shift as a lifeguard in Warren, Massachusetts.
At the time, the search for her was the most extensive and expensive ever undertaken for a missing person in Massachusetts, with all of the major US TV shows featuring her story.
There was no trace of her until three years later when police discovered a body in the woods five miles from her home. With several potential suspects and other murders in possible connection with Molly's, Ash and Alaina have plenty to unpack in this episode.
Listen to episode 214
Episode 178: The Chicago Ripper Crew
Air Date: October 2020
Length: 1 hour, 9 minutes
As Alaina explains, the story of the Chicago Ripper Crew is disgusting and infuriating in equal measure, so a heavy content warning for violence against women (of all kinds) is in this one.
For a year, four men took to the streets of Chicago in a firetruck red van and used it to pick up women – any size, any shape, any race, any age – to commit some genuinely obscene and unthinkable crimes. If you think they were duly punished for the atrocities they committed… think again.
Oh, and fun (kind of) fact: the leader of the Ripper Crew so happened to work at PDM Contractors, the company owned by equally disgusting criminal John Wayne Gacy. Coincidence? Listen to this episode, and you'll find out! This story is so gripping; even Criminal Minds used it as inspiration for one of their episodes.
Listen to episode 178
Episode 114 & 116: The Amazing Survival Tale of Michelle Knight, Amanda Berry, and Gina DeJesus Parts 1 and 2
Air Date: January 2020, Feb 2020
Length: 1 hour 2 mins; 1 hour 30 minutes
Very rarely do true crime podcasts finish with a happy ending. Still, without giving anything away that the title doesn't, you could be surprised by how the story of Michelle Knight, Amanda Berry, and Gina DeJesus pans out.
Held captive for a decade, these girls may well have broken free, but they were imprisoned for over a decade in the home of Ariel Castro, who held them there and tortured them in the middle of Cleveland, Ohio. One of them even gave birth to a child she raised throughout her capture – which isn't even the most horrific part.
Of course, there's no point in enjoying the first part of this incredible story without then listening to the second, so you need to set aside enough time to get through both of these episodes.
These episodes aren't on Wondery, so you can find them in your podcast player, or below.
Episode 230: Catherine & David Birnie Part 1

Air Date: May 2021
Length: 1 hour, 14 minutes
A lot of listeners really like the multiparter episodes because they are so in-depth. That may be a reason the case of Catherine and David Birnie made the list. Even though we have part one listed here, it is a 2 parter.
David and Catherine both came from tough homes and met when they were 12. They lived in Perth, Western Australia. Together in 1986 they abducted, raped, and killed four women in their home, and attempted a fifth. The crimes are commonly referred to as the Moorhouse Murders.
In part 1 Alaina gives a little about their lives growing up and their relationship and covers the first two murders.
If you check out 1 you know you will check out part 2. In it, Alaina shares the story of the remaining victims and the one who got away!
Episode 122: The West Memphis Three Part 1
Air Date: March 2020
Length: 1 hour, 2 minutes
This FOUR part series is infuriating, in my opinion! This one is brought to you by the in-depth research of Alaina Urquhart.
Episode 1 covers the May 1993 murders of Christopher Byers, Michael Moore, and Steve Branch. The three eight-year-old boys were found in a ditch, stripped and hogtied with their own shoelaces. Their clothing was found in the creek, mostly turned inside out.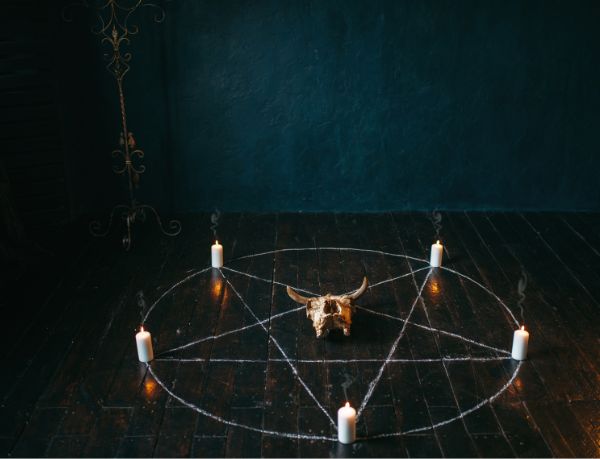 One victim, Christopher Byers, had lacerations to various parts of his body and mutilation to his genitals.
This episode covers the murders and the beginning of the investigation. You will hear that despite a lack of evidence, investigators were led to Damien Echols, Jessie Misskelley Jr., and Jason Baldwin.
The infuriating parts will continue to roll through the remaining episodes and eventually lead to a legendary trial and convictions.
This episode isn't on Wondery, so you can find them in your podcast player or below.
In June 2022, A judge in Crittenden County Circuit Court denied a petition from Damien Echols, Jason Baldwin, and Jesse Misskelley to have advance DNA testing done on the ligatures that had been recovered from the murder scene. Here is the update. Echols plans to appeal the ruling.
Episode 152: The Life and Mysterious Death of Marsha P. Johnson
Air Date: June 2020
Length: 44 minutes
Marsha P Johnson was a pioneer of LGBTQ rights and a notable figure in the Stonewall Uprising of 1969. Self-identified drag queen and gay rights advocate, she championed for transgender youth and gave back to the community.
Shortly after the Gay Pride Parade in 1992, Marsha P. Johnson was found dead, floating in the Hudson River. The NYPD ruled it a suicide but there was a lot of controversy concerning the cause of death. Her friends insist she was not suicidal and noted the back of Johnson's head had a massive wound.
At a time when Anti-LGBT violence was at a peak in New York City, many wonder if Johnson's death was something more sinister.
Episode 27: The Survival Story of Mary Vincent, Patron Saint of Bada**ery
Air Date: November 2018
Length: 56 minutes, 23 seconds
This is a weirdo favorite! In this early episode, Alaina takes us through the horrifying attack and survival of Mary Vincent!
In September 1978 Mary was hitchhiking. She was on a corner with other hitchhikers when Lawrence (Larry) Singleton pulled up in a blue van. He felt grandfatherly to Mary so she was comfortable getting a ride.
What followed was an unimaginable violent attack. Larry raped her, severed both her arms with a hatchet, and left her in a canyon for dead. Listen to Mary Vincent's story and how she managed to survive the horrendous ordeal.
This episode isn't on Wondery, so you can find them in your podcast player or below.
Episode 164: The Twilight Murders
Air Date: August 2020
Length: 1 hour, 21 minutes
Hold on to your booty, weirdos! This is the story of Kim Edwards and Lucas Markham.
Alaina breaks down their plan to murder Kim's mother and sister on April 13, 2016. Kim and Lucas were 14 when they set the plan and carried out the murders.
The details are gory and gut-wrenching. Listen to Alaina explain their past, how the plan came together, and all the other brutal details.
Episode 328: The Circleville Letter Writer
Air Date: June 2022
Length: 1 hour, 9 minutes
In 1976 one of the first letters was delivered to Mary Gillespie. It accused Mary of being one of many women having an affair with the superintendent of schools.
Ash shares the details of these baffling letters. The writer seemed to know everything about everyone and would do whatever it took to take down those who are morally corrupt.
Letters seem so innocuous, but hear what follows and if anyone was ever held responsible for this "crime?"
Episode 93: The LuLuLemon Murder
Air Date: September 2019
Length: 39 minutes
Do you know the dark stories behind your favorite athletic wear?
If you are a fan of LuluLemon, you might have heard of this tragic case. But Ash and Alaina always tell a good story, so this is worth a listen even if you think you have heard it before.
The case took place in Bethesda, Maryland, in March 2011. Jayna Murray is found murdered, and Brittany Norwood is bound by zip ties.
Norwood said after closing the story, she and her coworker Murray was attacked by two masked men dressed in black. Murray suffered at least 331 wounds from various weapons.
But as you listen to this two-parter, you will find that things are not as they seem.
Episode 289: The Swamp Angel
Air Date: January 2022
Length: 1 hour, 7 minutes
Have you ever heard of The Swamp Angel Helen Ruth Spence? In this Alaina-centric episode, she shares the story of a girl who grew up with the River People.
On The White River in Arkansas at 17, Helen sees horrendous crimes perpetrated against her family. Her father was murdered, and her stepmother was beaten and assaulted. Her stepmother later passed from her injuries, leaving Helen an orphan.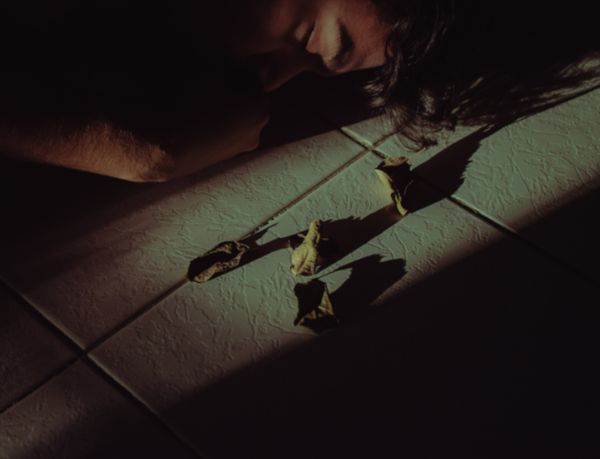 Alaina digs deep into the tragic path Helen was on, the river justice she carried out, and the "justice" she encountered.
Episode 266: The Unbelievable Survival Story of Holly K. Dunn
Air Date: September 2021
Length: 1 hour, 6 minutes
If you love a good story about a courageous woman! This one is for you!
Alaina shares the brutal attack of Holly K. Dunn in this episode! Holly and her new boyfriend Chris were enjoying an evening stroll when a man came out of the dark.
What follows is tragic but also incredibly inspiring! Find out how Holly survives and what she finds out about her would-be killer!
Episode 251: Tara Calico
Air Date: July 2021
Length: 1 hour, 7 minutes
I personally hate an unsolved case, but I understand it is necessary to tell the story to hopefully find new details. The case of Tara Calico is just such a case.
At 19, Tara went missing near her home in Belen, New Mexico. She went out for a bike ride on Sept. 20, 1988, and has never been found.
About a year after her disappearance, a polaroid showed up that resembled Tara, but no one can agree if it is really her or not. Even though small-town secrets have surfaced and many believe the answer is and has always been close, the case remains unsolved for 33 years.
Listen to this story and see what you think. Is there a cover-up by those close to Tara Calico?
Episode 239: The Long Island Lolita Case with Special Guest Bailey Sarian
Air Date: June 2021
Length: 1 hour, 28 minutes
The duo is joined by the magical and talented Bailey Sarian! Bailey became known on Youtube for her Murder, Mystery, and Makeup Mondays. She now has a podcast of her own called Dark History.
They discuss the case of Amy Fisher, dubbed "The Long Island Lolita" by the media. Amy was in a relationship with Joey Buttafuoco in 1992. Joey was married.
At the age of 17, Amy shot Joey's wife Mary in the name of "Love." Joey says he had no idea. Amy said it was part of a plan to get rid of Mary and be together.
Listen in as the three of them discuss this intriguing case!
Episode 281: The Dark Secrets Behind The Wizard of Oz
Air Date: November 2021
Length: 1 hour, 5 minutes
This episode isn't in the usual realm of true crime, but some of the things that happened on the set of one of the greatest movies of all time should be criminal!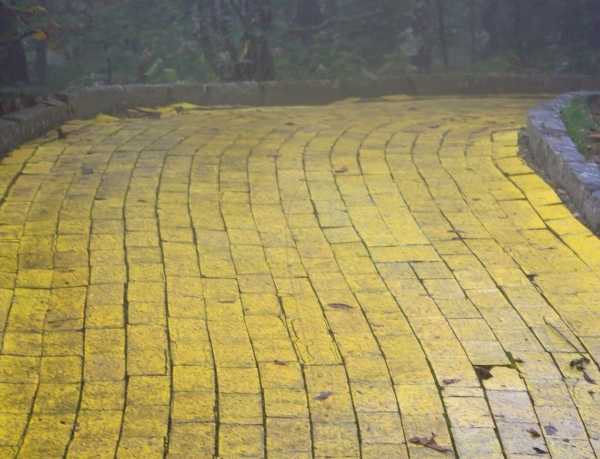 Alaina's kids have gotten into The Wizard of Oz, so she does some research. And boy, were there some dark happenings on the set of this magical film!
Learning about the atrocities and the work and "torture" that went into creating this masterpiece will have you look at this movie in a much different light!
So dig into this Alaina-centric episode, weirdo!
Episode 151: The Mysterious Death of Tamla Horsford
Air Date: June 2020
Length: 1 hour, 58 minutes
In November 2018, Tamla Horsford was excited to have her husband care for their five kids while she went to a "football moms" sleepover.
It was being held at a friend's house in Cumming, GA. However, Tamla would never make it home. She was found dead, and the story surrounding her death is super suspish.
In this Morbid episode, the ladies discuss what happened to Tamla Horsford and the mishandling of the case by Forsyth County law enforcement.
Alaina's experience as an autopsy technician really brings the mishandling and suspicion home.
Episode 301: Haunted Lighthouses Volume 1
Air Date: February 2022
Length: 1 hour, 13 minutes
Ash and Alaina love all things spooky, as do many of their weirdos. Listener tales and Haunted stories kind of came to be palette cleansers for all the horrible things heard in the cases covered.
So they decided to start a new series of Haunted Lighthouses, with hopes to cover one in every state.
The first volume of this new series covers lighthouses in Oregon, Michigan, Maryland, Texas, and Georgia.
So if you need a break from the Morbid(ity) of all things murder, then give this a listen!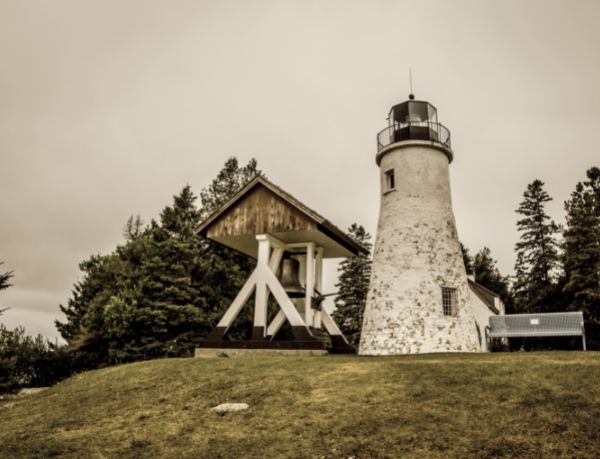 Episode 20: David Parker Ray AKA "The Toy Box Killer"
Air Date: September 2018
Length: 1 hour, 22 minutes
This one is definitely a "hold on to your butts" episode from when Ash and Alaina first started gracing us with their stories!
To start with, Alaina is surprised that so few people even know about the atrocities committed by Ray. Ash included, she has the benefit of just learning about Ray along with all the weirdos.
David Parker Ray spent much of his life and money abducting, torturing, raping, and murdering women.
This is a two-part series so that Alaina can dive deep into the disturbing crimes of David Parker Ray. It gets "kind of better," so be sure you listen to the entire case!
Episode 202: The Tragic Story of Cinnamon Brown
Air Date: January 2021
Length: 1 hour, 2 minutes
This story is a little different. It involves murder, but not in the way you may be used to. You may even have sympathy for this murderer.
In this Ash-centric episode, we hear about Cinnamon Brown. A 14-year-old girl who was convinced to murder her stepmother by her very own father!
Because of her age, Cinnamon was brainwashed and convinced that she would never do jail time. She would probably just have to see a mental health professional.
But things don't go quite as expected. Give this episode a listen and see if Cinnamon's father David ever gets his comeuppance.
Episode 85: Dennis Rader "BTK" Part 1 So Much and Not Enough
Air Date: August 2019
Length: 46 minutes
If you are already a Morbid fan, you know Alaina does not believe in brevity. And the story of Dennis Rader is evident of that, as there are three parts to this case.
In Alaina's defense, though, he did have a decades-long crime history. In part 1, the duo dives deep into who Dennis Rader is from childhood, marriage to first murders. Did little Dennis show signs of what was to come?
From 1974-1991, self-titled BTK killed ten people in Wichita and Park City, Kansas, for those unfamiliar.
After a long hiatus in 2004, Rader started taunting the police again. Ultimately leading to his arrest in 2005.
This episode is disturbing, frustrating, and horrific. But Alaina makes sure to voice her disdain for Rader, bringing some levity to the story.
Episode 166: Ian Brady & Myra Hindley AKA The Moors Murderers
Air Date: August 2020
Length: 1 hour, 43 minutes
This story is highly anticipated and also severely dreaded. Alaina dives deep into the horrendous story of Ian Brady and Myra Hindley. Their lives before their meeting. The times in their toxic relationship leading up to the crimes and the depraved crimes done by the couple.
This case is definitely a doozy.
Ian and Myra perpetrated crimes against five children between July 1963 and October 1965 in and around Manchester, England. The case was coined the Moors Murders (Moors Murderers) because Brady and Hindley chose to bury some of the victims on Saddleworth Moor in North West England.
Myra did the coaxing of the children so that Ian could pull off his "perfect" murder.
This story is a must for any true crime junkie; of course, Alaina does her due diligence in researching and presenting this disturbing case.
Episode 200: The Weepy Voiced Killer
Air Date: January 2021
Length: 1 hour, 10 minutes
Don't let the weeping fool you. This story is chilling and Alaina-centric.
On New Year's Eve, 1980, Paul Michael Stephani attacked Karen Potack after abducting her. She lived! But Karen's gruesome attack was the first in several attacks on women, eventually leading to murder.
The bizarre part? The killer would call the police to report the attacks. And when he did, he wept and talked in a high-pitched voice.
They even bring in some audio. Was the weeping done out of remorse, or was he faking it? Listen to decide!
Episode 112: The Abduction and Murder of Polly Klaas
Air Date: January 2020
Length: 1 hour, 17 minutes
The ladies hate a child murder story. But some of them cannot be ignored. The case of Polly Klaas is such a story.
On October 1, 1993, Polly Klaas was kidnapped at knifepoint during a slumber party. She was later found strangled to death.
Alaina shares some wisdom from her criminal justice professors about surviving an intruder.
Polly's abduction and subsequent murder sparked change in law enforcement and penal systems around the nation.
This story is a hold-on to your butts, high-quality case! Give it a listen!
Episode 156: The Irish Vanishing Triangle Part 1
Air Date: July 2020
Length: 53 minutes
Lovely hosts, Ash and Alaina, take us to Ireland in this episode, with its history and spooky happenings!
The Irish Vanishing Triangle is where AT LEAST 6 women vanished into thin air! They were all within an 80-mile radius of Dublin.
In this episode, the ladies discuss the disappearances of Annie McCarrick, Jojo Dollard, and Fiona Pender. They discuss a few theories too.
This is a two-parter! So you have to listen to part 1 to get to part 2. And once you begin listening, you will be locked into this weird vibing story!
Is there a serial killer in Dublin's mist?  Give this episode of Morbid a listen and decide for yourself.
Episode 162: The Gruesome Murder of Brenda Sue Schaefer Part 1
Air Date: August 2020
Length: 59 minutes
A long Ashcentric case is unheard of! Let alone a two or 3-parter! But Ash Kell digs deep into this horrible murder.
In episode 162, she tells the listener about who Brenda Sue Schaefer was. What her relationships were like, and what led to her disappearance and ultimately her death.
Ash and Alaina discuss some red flags Mel Ignatow waved as he courted Brenda.
This case is sad and frustrating. The ladies try to keep it a bit lighthearted by discussing Ash's love of Chili's restaurants.
This is also an interesting case of double jeopardy and how Ignato finally got what he deserved!
This wild ride is a must-listen from start to finish!
Episode 98: The Tragic Unsolved Murder of Lindsay Buziak Mini Morbid
Air Date: October 2019
Length: 59 minutes
This is a mysterious Canadian story weirdos!
As an FYI, Mini Morbid was a short-lived "series" by the duo. Alaina is never good at being "mini" in her storytelling and research, so it is no surprise that minis didn't last too long.
Lindsay Buziak was a real estate agent who was lured to her death by a mystery house shopper.
The case has some serious twists and turns! But the question still exists. Who killed Lindsay Buziak? Ash and Alaina discuss some strange clues and theories of the case.
Give it a listen and see who you think is responsible for this tragic murder!
Air Date: March 2021
Length: 1 hour, 43 minutes
Alaina brings you way down in this awful case. It has been sitting in her research folder for months as she puts it off. As previously mentioned, the ladies hate child murder, and this one is especially horrid.
Shanda Sharer was only 12 years old when a group of teenage girls abducted her, tortured her for hours, and ultimately killed her.
It is a difficult story to discuss, but Alaina feels like Shanda's story deserves to be told. To share the light that was Shanda Sharer.
This case has every awful thing a horrible true crime story has; child abuse, assault, and all things grotesque.
Give this story a listen, and decide for yourself if it was a case of nature or nuture.
Frequently Asked Questions
How popular is the Morbid podcast? 
Well, besides just being picked up by Wondery! Morbid: A True Crime Podcast is currently ranked top 10 in the US on Apple Podcasts and Spotify!
The duo are aunt and niece. They were "essentially raised as sisters." You will hear tidbits about the family dynamic throughout the show. Ash doesn't seem to be a big fan of her mom, so her grandparents, Alaina's parents, mostly raised her.
When did Morbid start?
The podcast premiered on May 1, 2018. It is an American true crime anthology podcast hosted by Ash, a hairdresser, and Alaina, an autopsy tech and new author!