Serial is unmatched by its peers.
Unlike many other true-crime podcasts, the series takes on a much more investigative journalist style, which gives the show an incredibly palpable sense of weight and consequence.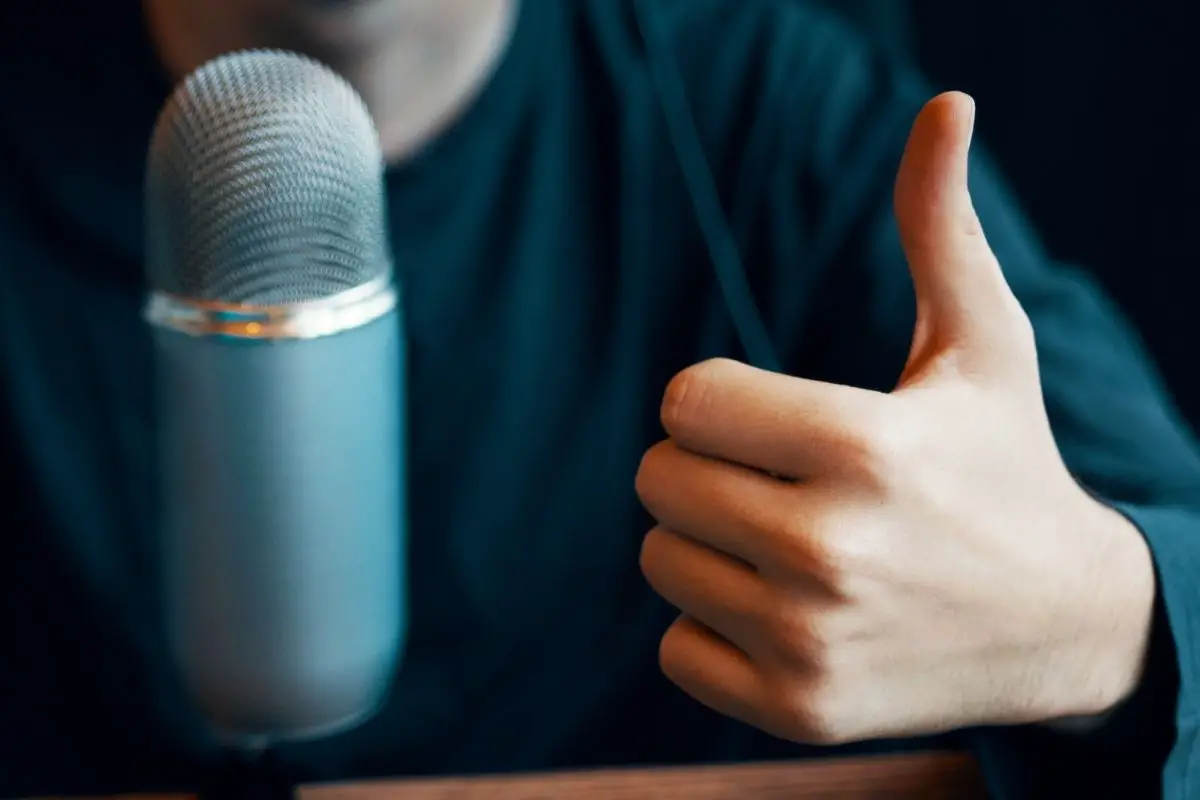 This has meant that Serial has quickly become one of the best true-crime podcasts out there.
But are there any other shows that quite compare? Are there any other shows that will scratch the same itch and are just as addictive?
Luckily, there are, but finding them can be pretty difficult, so I've done the difficult part of documenting them for you.
Read on below to get started.
Of course, Serial made our list of The Best True Crime Podcasts.
Atlanta Monster
The Atlanta Child Murders are easily one of the worst criminal cases in Atlanta's history.
Unfortunately, very little is known of the case. And very little justice has been served on behalf of the victims and their families.
More than 40 years after the crimes first took place, this investigative series seeks to take a much closer look at what happened with the hope of maybe digging up something of value that could help to put this significant stain on Atlanta's history to rest.
The case explored in this series is truly unique and horrifying and will leave you feeling sick to your stomach.
It's not often that we have a chance to see how these events unfolded from start to finish, and this podcast gives us that opportunity.
Listen on atlantamonster.com.
Empire On Blood
Two young drug dealers in the Bronx in the 1990s managed to gain complete dominion over an intersection that came to be known as "The Corner on Blood."
The two managed to corner the drug market and became kingpins. However, with the rise, there must also come the fall!
The two fell out very quickly, and their falling out left many bodies in their wake.
The fallout of this drug empire sent absolute waves through the Bronx, and some of the impacts can still be felt to this very day.
This podcast explores the story of the case by interviewing multiple vital figures involved in it in different capacities, including eyewitnesses, the cops, and even some dealers.
This series is full of twists and turns and is an excellently engaging true-crime documentary worth listening to. Try the show out if you're looking for a new true crime fix.
Listen on podchaser.com.
In The Dark
APM Reports put their investigative journalist skills to perhaps their best use ever in putting together this effortlessly perfect podcast series.
In The Dark follows two distinct crime cases over its two seasons, each being perfectly realized and masterfully researched.
Have you been looking for a show that will keep you glued to your seat for hours? Then In The Dark may be the show for you.
Each episode dives further and further into each case, providing interesting facts and mind-blowing revelations, making this series an effortless and rewarding watch.
Listen on apmreports.org.
S – Town
S Town is one of the best podcasts in the true crime genre that I have ever had the joy of listening to. If you like true crime documentaries, you should try this show.
I don't want to spoil the series for you because it is full of twists and turns, but it is one of the most addictive ones I have ever listened to.
If you're looking for a show that will adequately fill the gap left behind by Serial, then this is the podcast you are looking for.
The story of the series involves a hunt for a murderer who thought that he had gotten away with it, and this hunt leads to some simply crazy revelations and some shocking twists and turns.
Listen on stownpodcast.org.
Someone Knows Something
Someone Knows Something doesn't take long to get you hooked. The central premise for the show is incredibly simple.
Each episode explores a different case, with the catch that someone involved with the case definitely knows something and could maybe have a vital clue towards solving it.
This simple premise gives the show plenty of opportunities to ramp up the tension, which makes the show kind of unsettling as you listen. Still, you will have a hard time turning away because David Ridgen's excellent storytelling style allows him to put the story together in a way that seems effortless but also incredibly beautiful.
Want to listen to a show that will make you feel like you've stumbled upon a treasure trove of information that no one else has access to?
Then Someone Knows Something is the show for you.
It's not easy to find a show that takes such a unique approach to true crime, and it's certainly not easy to find a series that does it quite as well as this.
Listen on cbc.ca.
Heavy Metal: The Murder Of John Reynolds
John Reynolds worked at a scrap yard for many years, and he had an evident passion for the job. However, one day in 1996, he was beaten to death and only discovered days after being attacked.
This case confounded local authorities and investigators and has remained unsolved for more than 20 years.
Heavy Metal tries to get to the bottom of the case, to understand what happened and why a crime was committed against a beloved community member.
Listen on stitcher.com.