The Forensic Files podcast attracts a massive audience of loyal fans to every single episode it puts out. It's not very difficult to understand why the show has proven to be so popular.
The show takes an earnest and surgical approach to inspecting each of its mysteries, giving it a sense of maturity that fans adore.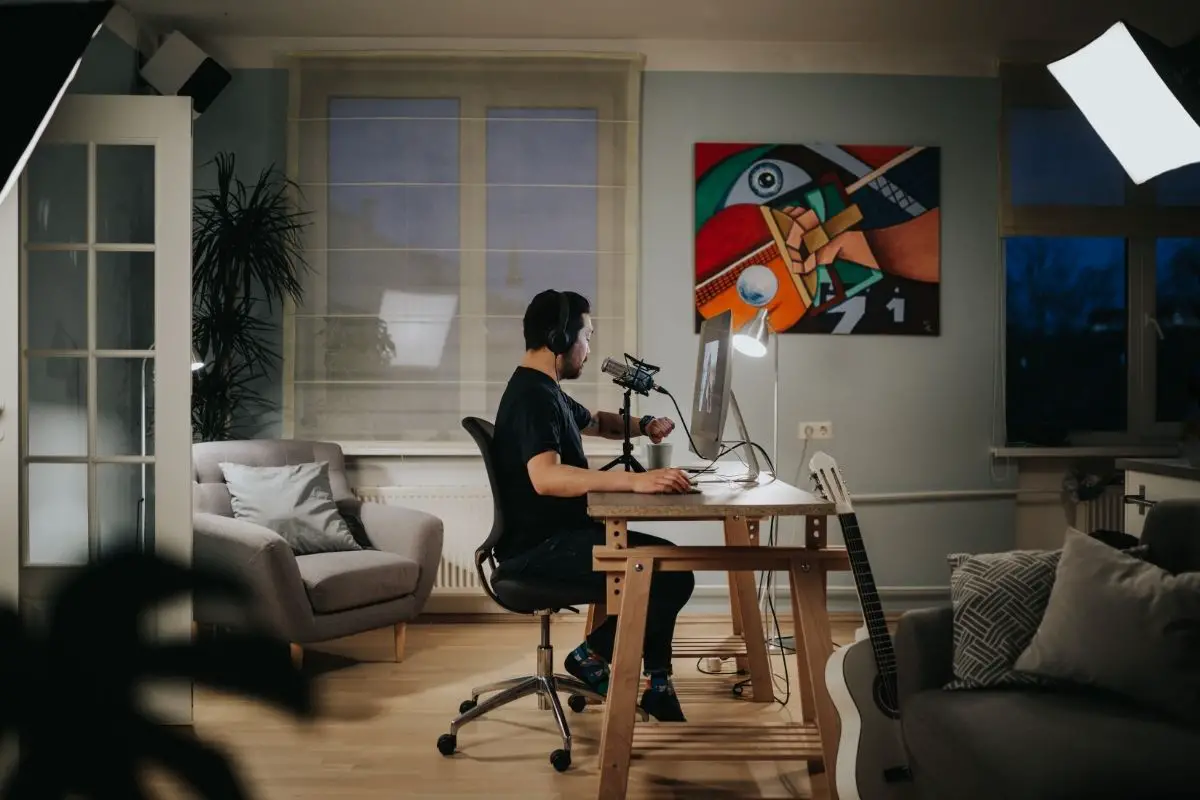 If you want in on the mystery action, you should check out these 12 best episodes of the series!
Innocence Lost
This episode focuses on the story of a little girl who suddenly vanished in the middle of a family Christmas party. What happened to the girl? And what happened in the lead-up to that fateful evening.
This episode is one of the most well-known episodes of the entire series because of its truly chilling tale.
Listen on Spotify
Burning Ambition
When a Seattle policeman's house suddenly begins to burn down, it is quickly suspected that he is a victim of arson. But who is the culprit, and what was his motive?
In trying to find out, this show investigates some pretty strange events that will get your mind spinning all over.
Try this episode if you're looking for something more intense than the average forensic files episode.
Listen on Spotify
A Woman Scorned
We all know that hell hath no fury quite like a woman scorned. This murder tale involves a suspect with long blond hair, which previously had seemingly no connection to the victims, a small family found dead in a cornfield.
I can say for certain that this episode will leave you feeling uneasy as you listen to it.
Listen on Spotify
News At 11
When a news anchor is shot not far from her home, an investigation is rapidly set up. The police are on the trail of an obsessed fan involved in the crime of passion, but for some reason, their sniffer dogs keep leading them back to the crime scene.
This story suggests that the killer may have been involved in the investigation somehow, which is intensely creepy and unsettling.
Listen on Spotify
Hairline
Quick-thinking investigators are able to analyze the hair of a murder victim to ascertain when and how the young victim died.
You'll find yourself amazed at the investigative skills of the police force as you listen to this episode, as it is truly incredible what modern forensics can achieve.
Listen on Spotify
Transaction Failed
A teacher's students are left unsure whether their teacher has gone for good or just a short vacation when she disappears suddenly before school one day.
This episode is worth listening to if you enjoy stories about missing people, and it will keep you guessing from end to end.
Listen on Spotify
Office Visit
This case involves a truly sordid tale of jealousy and rage that manages to draw multiple people into a twisted murder.
Want an episode that will make you feel uncomfortable? Then try this one. A surgeon in Arizona is found stabbed to death, and the investigation reveals some truly horrifying truths.
Listen on Spotify
A Cinderella Story
No, it's not a glass slipper, but instead, a strange pair of tennis shoes found near a stabbed woman's body.
As the investigation moves forward, we learn more about what happened to the woman, including sexual assault, and we also get a lot closer to finding out just who those tennis shoes belonged to.
To find the killer, they would have to find the person that the men's tennis shoes would fit!
Listen on Spotify
Invisible Intruder
When a woman claims that an intruder has broken into her home and killed two of her sons, an investigation is very quickly put together.
But as the investigation delves further into the events of the murder, they soon find inconsistencies in the woman's story and that she may be more involved than they initially thought.
Listen on Spotify
A Welcome Intrusion
What started as a tale of heroism, as one man protects his wife from an intruder on their property, soon turns out to be a twisted tale of murder, as it turns out that the "intruder" may not have been an intruder after all.
This is easily one of the best episodes because it combines suspense with intrigue, and it leaves you wondering until the very last minute where things will lead.
Listen on Spotify
Frozen Evidence
Footprints are crucial to helping with investigations, but when an impression is found in melting snow, the clock quickly starts ticking before that evidence is gone for good.
This episode showcases the quick thinking of one investigator who made an effort to capture the footprint before it was too late.
Listen on Spotify
Finger Pane
Those attempting to get away with murder would not usually let something like a fingerprint get left behind. The murderer involved in this case decided to leave a clear bloody fingerprint on his victim's body.
What the investigation finds in this episode is indeed twisted and will have your stomach in knots in no time.
Listen on Spotify