True crime is prominent in podcast-land, and serial killers continue to fascinate the less homicidal section of society by the abhorrence of their crimes. In the words of the All Killa, No Filla podcast hosts Rachel Fairburn and Kiri Pritchard-McLean, "This isn't hero worship. We do this podcast because we have a mutual interest in serial killers, and as long as we are doing this podcast, it stops us from writing to them in prison."
Clear?
Let's take a look at some of the best serial killer podcast episodes.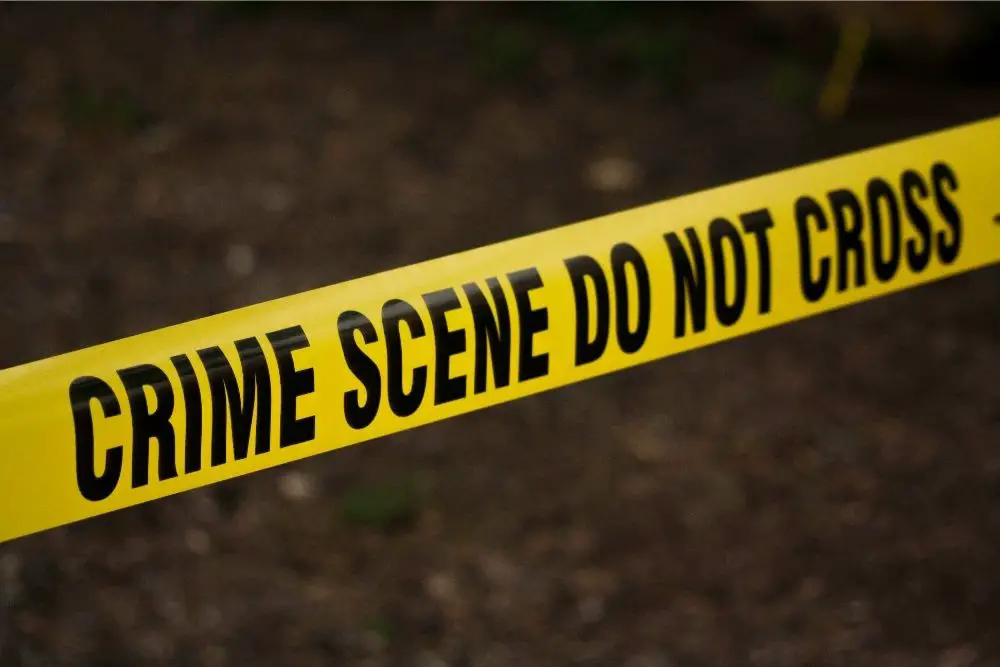 Morbid: A True Crime Podcast
Episode: 85,87,88 – Dennis Rader (BTK)
Every serial killer podcast on the planet will eventually cover Dennis Rader (or BTK as he somehow got to name himself – thanks for that trend, Jack the damned Ripper). He's a biggie in the serial killer interest pool.
That's partly because he killed ten people, partly because of the sexual sadism involved, and partially because he walked free for 16 years. Annnnnd mostly it's because he sent taunting letters to the police and got to invent his own 'Serial Killer Name.'
Again, Muchos gracias, Jack – your tribute band sucks.
BTK, by the way? Bind, Torture, Kill. Gross.
Alaina Urquhart and Ash Kelly (famously, an autopsy technician and a hairdresser) dedicate three full episodes of Morbid to Dennis – just a hair under 4 hours. And Alaina's pretty convincing in that she hates Dennis because he is that most annoying of things: a terrifying utter loser you'll thankfully never meet.
Weirdly, Episode 85 kicks off with a big Morbid announcement, as Alaina and Ash book their first live podcast gig, Hallowe'en 2019, which is an inappropriate note in what is mostly four hours of WTF about BTK.
On January 15, 1974, when he was 29, Rader killed four members of the Otero family in one attack. In October that year, he left a letter, describing the killings in detail, in a book at the Wichita Public Library.
Between 1974-77, he murdered three more women in Wichita, followed in 1978 by his second letter, sent to local television station KAKE to announce his killings and suggest his name.
In 1985, Rader killed Marine Hedge and then took her to the church where he was president of the council (Because, sure…). He posed her in various bondage positions and took pictures as part of what he called Project Cookie. And in 1986, he strangled Vicki Lynn Wegerle with a nylon stocking.
In 1991, he strangled Dolores Earline Johnson Davis with her pantyhose. She was his last known victim.
The case went cold, infuriatingly for a killer this stupid (Alaina has many, many words on this). In true Scooby-Doo fashion, he would have gotten away with it all – if he hadn't been such an egomaniac. He started writing to KAKE and the police again in 2004. When he'd started killing women, the personal computer was a science fiction dream.
Now he sent them letters written in Word. He taunted the police, sending IDs from his victims, symbolically tied-up dolls, and graphic drawings. He even wrote to ask if his writings, stored on a floppy disk, could be traced to him – before sending them a floppy disk of his writing!
The Word files had metadata embedded, linking them to the Christ Lutheran Church, Wichita, and the last edits were made by "Dennis."
Dennis is currently serving ten consecutive life sentences and should be eligible for parole around 2180. Unless, y'know, he *cough* dies first.
Southern Fried True Crime
Episode 113: Blood Mountain: The National Forest Serial Killer
From a serial killer who never knew when to shut up, we turn to one who may yet have more to tell us – the National Forest Serial Killer. Erin Kelley tells the story of his four known victims – Cheryl Dunlap, John, and Irene Bryant, and crucially, Meredith Emerson in Episode 113 of her Southern Fried True Crime podcast.
Where Morbid is loosely scripted and bounces between the two hosts, Kelley's is a one-woman show; Straight down to the mic and with a much straighter storytelling style – which is how she gets the National Forest Serial Killer wrapped up in under an hour.
The National Forests are vast. So vast that the National Forest Serial Killer was able to kill unwary hikers and walkers in three states – North Carolina, Florida, and Georgia, between 2007-8.
Kelley's slower, more scripted style helps keep the cases clear – Meredith Emerson was the first victim confirmed after people reported an older man had followed her onto the Freeman Trail on Blood Mountain in the Vogel State Park. Her car was later found, along with, of all things, a police baton.
Just five hours later, the baton was linked to the killer, who was discovered vacuuming the inside of his van.
DNA evidence in the van not only led to his conviction for the killing of Meredith Emerson, but it also opened up a whole can of DNA worms and eventually led to the killer's conviction for the murder of Cheryl Dunlap and the Bryants too.
To this day, police are investigating the National Forest Serial Killer's potential connection to four more murders within the National Forest.
RedHanded
Episode 194 – Ivan Milat: The Real Wolf Creek
From the sweet southern purr of Erin Kelley, we go to the UK's most successful serial killer podcast, RedHanded.
The Ivan Millat episode has hot content and tricky sound balance issues because it was recorded during home renovations. Good news, would-be podcasters – chemistry and content means more than sound balancing!
The Millat case has similarities with the National Forest Serial Killer, in that Millat killed backpackers who were all about exploring Australia's national parks.
Like the National Forest Serial Killer, Millat kept some of his seven known victims alive for days before he murdered them, and bodies were left to be discovered by orienteers and other explorers.
Millat had a touch of frenzy about him in his killings, though – one victim was stabbed 14 times in the chest, another had their skull and jaw crushed. Backpacker Simone Schmidt, considered Millat's fifth victim, had at least eight stab wounds, two of which would have severed her spine, while others punctured her lungs and heart.
After a spate of bodies or skeletons was discovered in national parks and other nature sites, the police mobilized a task force. They arrested Millat at home – where his cache of weapons matched some of those used in the killings.
He was convicted of 7 counts of murder. Police, though, think he may have been behind the deaths of at least three more backpackers.
Oh, and also, the RedHanded hosts have a book coming out and would like you to pre-order it, please.
Last Podcast On The Left
Episode 200, 201 & 202: H.H. Holmes
We leap to three American guys that sound like three different Jack Black movies playing simultaneously and a calculating American master of horror from kickass British women and Australian savagery.
It's Ben Kissel, Marcus Parks, and Henry Zebrowski, the bromance of death that is the Last Podcast On The Left, discussing the walking Saw movie that was H.H. Holmes and his "murder hotel."
Yes, really.
Holmes built a hotel where some rooms were perfectly ordinary, and some rooms, corridors, and apparatus would lead guests to an early death.
Holmes practically industrialized his serial killing. The second floor of his "hotel" had torture rooms with chutes that led to the basement and quick death. Corridors were soundproofed, and some of them led nowhere.
Holmes used acid pits, quicklime, and an on-premises crematorium to dispose of the bodies of people who, ideally, were convinced to give him money before they were murdered.
If you're looking for a modern horror villain, HH Holmes is your go-to.
It takes the Last Podcast On the Left guys a solid three hours to get through Holmes' story because, firstly, he was very busy – he was also a trigamist with lawsuits up to here.
It also takes the guys a while to get through the Holmes story because it kicks off on their 200th episode. So the mood is split between "Holy cow, how did we get this far?" frat party celebrations and "Holy Ker-ching, this guy's the most capitalist, serial killer in history."
Ultimately, they get the tale told, but there's a lot of chest-beating and bro-ski banter along the way. Be aware that Last Podcast On The Left is now exclusively available on Spotify.
Crime Junkie
Episode 128 – Israel Keyes
And finally, after the frat party vibe of LPOTL, it's time to get much more mellow and measured with a female flavor as Ashley Flowers and Brit come to grips with a seriously nasty piece of work. Israel Keyes.
Israel Keyes was pretty much your worst serial killer nightmare. He was a rapist, a burglar, a bank robber, and a murderer.
He was also a raised Mormon, dabbled-in-white-supremacy, ex-US-Army Satanism-curious nightmare, who is thought to have killed 11 people. Nobody can ask him anymore – he committed suicide while awaiting trial.
But the truly terrifying thing about Keyes is that he had no victim profile. He would kill strangers all across the USA to avoid superstition.
The calming, coffee-and-conversation tone of Crime Junkie is perfect for taking you through Keyes' career of carnage.
His last known victim was 18-year-old Samantha Koenig, for whom he demanded a ransom. The Texas Highway Patrol eventually arrested him for driving over the speed limit.
When stopped, his behavior led to further questions, eventual extradition to Alaska, and being charged with three confirmed murders. He killed himself before an additional eight or more potential victims could be confirmed.