Casefile, the immensely popular Australian true-crime podcast, started broadcasting in January 2016. Since that day, it has become a staple of the true-crime genre in the world of podcasts.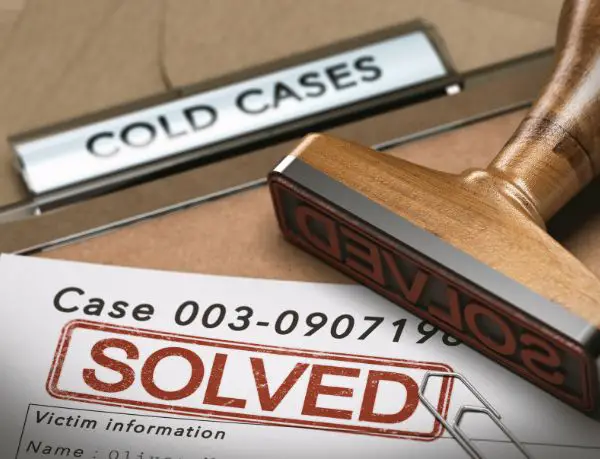 The series is dedicated to exploring true-crime cases in Australia and elsewhere.
The show is known for treating the crimes it explores with grace, befitting some of the horrific crimes it explores.
Have you heard of the series but don't currently know where to start with it?
Don't worry; I have done the hard part for you and combed through all the episodes to find you the show's best!
Oh, and did we mention the host is anonymous? It is our opinion it adds a little extra intrigue to the show, and those who listen seem to agree!
Read on below!
Casefile made our list of The Best True Crime Podcasts.
Case 188: Robert Wone
Robert Wone, a 32-year-old lawyer, crashed at his friend's apartment on the way home from a long day at the office, deciding he was too tired to travel the entire way back home.
However, strange events that night ensured that he would never return quite the same.
This episode is fantastic and serves as basically a perfect introduction for the tone and style of the rest of the series.
It is a masterpiece of the form and worth the 1-hour run-time.
Case 172 – Michael Gregsten & Valerie Storie
This hostage tale, which occurred in 1961, is deeply chilling.
Michael Gregsten and Valerie Storie had only just climbed into their car at Dorsey Reach when a man forced his way into the backseat and held a gun to their heads.
The mysterious man forced the couple to drive them around the English countryside for multiple hours before he eventually shot and killed them both and left their bodies on the side of the road.
But what was the motive of the man? Why kill two seemingly innocent people who were enjoying their time together in their vehicle?
This episode looks into the case to investigate what could have led to Michael and Valerie's unfortunate fates.
Case 53 – The East Area Rapist/Original Night Stalker
For decades the women and girls of California were held in fear. There was a rapist stalking the victims and showing up at their homes in the middle of the night.
Despite residents preparing and the police forming a task force, he continued his crime spree. He raped over 50 people and killed over a dozen during the '70s and '80s.
In this well-researched FIVE-part series. The host digs into the crime spree that rocked the state.
Some show fans found it hard to listen to because the in-depth details are so heart-pounding and depressing. And although some found it scary, they also find it addictive, leaving them wanting more!
Be prepared to be ever-vigilant after this episode, but you must still listen!
Listen to part 1 on casefilepodcast.com
Case 131 – Mr. Stinky
You may not think that this episode would be a true horror story with a title like that, but it is one very deeply unsettling episode of the series.
The case revolves around a string of sexual assault cases that occurred within the homes of multiple women in Donvale in the 1970s.
Multiple of the man's victims described him as having a very foul odor, which led him to be brandished with the new nickname of 'Mr. Stinky'.
As the show investigates the man and his victims, several horrific truths are revealed that truly flip the case on its head.
This is the episode for you if you want to see how far the show will go to explore a case.
Case 91 – Carly Ryan
As a 14-year-old at the time, Carly Ryan was addicted to the internet and its various social media platforms, especially Myspace, which had grown massively to become the biggest website in the world at the time.
Carly made plenty of friends online, but perhaps none quite compared to 18-year-old Brian Kane, who operated online under the handle of 'KuruptKoala.'
Carly became besotted with Brian, but as it turns out, Brian had very different motives than she initially expected.
This horrifying story is a perfect time capsule of the early internet age when anonymous handles were prominent, and the risk of being coerced by seemingly perfect people was very significant.
This is the episode to listen to if you want an internet-age horror story and a document of Myspace's peak years.
Case 192 – The Sodder Children
Christmas Eve 1945. The end of the Second World War.
As most residents of the small town of Fayetteville in West Virginia celebrated the end of the horrific war that had consumed many years of their lives, the children George and Jennie Sodder could only watch in horror as their home caught fire.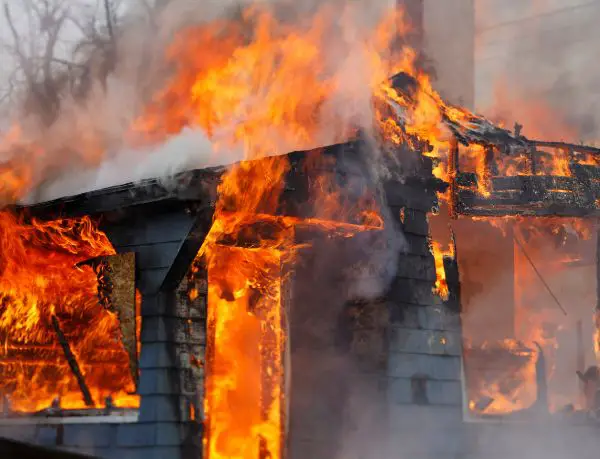 But what caused the fire? And why this night of all nights? Was there some supernatural force at work here? Or did something else entirely cause the tragedy?
This episode explores the events leading up to the fire of the Sodder home and tries to uncover the truth behind the terrible event.
Case 181 – The Vampire Of Nuremberg
The term 'Grave Robber' will send absolute shivers across anyone's body.
This episode of Casefile explores the case of one particular grave robber in 1970s Germany who robbed graves, exhumed the bodies, and ate parts of them!
In this chilling tale, we follow the investigation into some of the victims who unknowingly became one man's meal.
This episode is one of the more gruesome and horrifying of the series and is the kind of case you may not have otherwise experienced before!
Case 199 – Truro
Seven young women were each last seen waiting along the side of the main road awaiting a bus. Each of these women would never be seen again, and it is easy to assume that they were all abducted.
Sadly, not much is known about where these women ended up or what awaited them, but regardless the crime sent shockwaves through 1970s Adelaide.
The crime deeply unsettled all of the residents of a tiny town and has left a significant scar on the town itself.
Case 109 – Belangalo
In this 5 part series. The anonymous host discusses an Australian case linked to Belangalo State Forest.
The case takes place at a time when hitchhiking was still a popular option for transit.
Between '89 and '92, seven backpackers went missing after hitching a ride along Hume Highway. The seven individuals were James Gibson, Deborah Everist, Simone Schmidl, Gabor Neugebauer, Anja Habschied, Joanne Walters and Caroline Clark.
Some believed they could link the cases, but no evidence indicated that until Sept. 1992, when the whole story changed.
Be sure to check out the entire series to grasp this crime's depth.
Case 138 – The Batavia
There was a lot of discussion on this one. Many listeners consider it to be an underrated episode. Some confess that given the October 1628 setting, they were apprehensive but glad they gave it a chance!
The Batavia was a newly constructed ship heading out on its maiden voyage. Leaving from The Netherlands for The Dutch East Indies.
341 souls set sail on this voyage. Ship life was rough with outbreaks, contamination, and cramped quarters.
But that isn't why this case is known as "one of the worst horror stories in maritime history."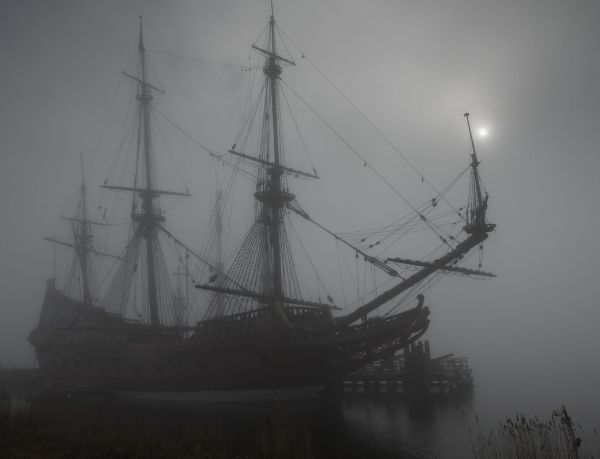 Case 76 – Silk Road
This three-parter is a fan favorite that is yet to be topped.
"In the beginning," there was silk road. This was an underground black market on the dark web that traded all things illegal.
In this Casefile episode, the anonymous host explores the origins of Silk Road. How the beliefs of a Penn State student and his interest in computers created this untraceable online market.
In part three, it all comes to a head as government agencies attempt to take down Ross Ulbricht and everything Silk Road.
This is a wild ride from beginning to end, you will not be disappointed in giving it a listen!
Case 54 – Daniel Morcombe
Listening to crimes with child victims can be hard. But some find it necessary to spread awareness and keep the victim's story alive. So case 54 comes with the warning that it is a child victim.
This case is an Australian case. Taking place on Queensland's Sunshine Coast. 13-year-old Daniel Morcombe left home on Dec. 7th, 2003, heading to the local shopping center.
The bus he usually caught had broken down, and Daniel was gone when the next bus arrived!
If you are a true crime fan, you know how easily a case can fall through the cracks of the local police department. But many listeners feel like the police did amazing detective work on Daniels's case.
If you can handle it, definitely check this one out.
Case 51 – Tina Watson
A fascinating case, to say the least! The Great Barrier Reef is a popular place for scuba divers. It is also a famous tourist attraction.
Unfortunately, it is also the scene for this case. American newlyweds Gabe and Tina Watson visit this natural wonder as part of their dream honeymoon!
But a series of unfortunate events finds Tina dead after a scuba diving trip! Many things in this story don't add up.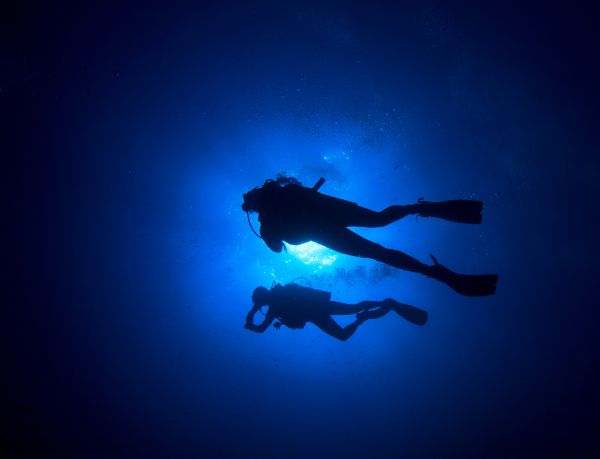 Did Gabe has a motive to murder her because of a perceived slight from the past? Why was he insisting on the life insurance before they were even married?
You will need to give it a listen to determine if you believe it was murder or just an unfortunate accident.
Case 42 – Sherri Rasmussen
Family and friends say that John and Sherri were utterly in love. They had hit it off from the first date.
This is what makes this story even more heartbreaking. Sherri had just married the love of her life, John Ruetten. But three months after their wedding, 29-year-old Sherri Rasmussen was found murdered in their apartment.
The apartment was ransacked, and her car was missing. The police were of the belief that she was attacked as part of a robbery.
The police never gave up on this one. Even when they started to get a feeling, one of their own did it. Some listeners think audio from a suspect interview really sets this episode apart.
Be sure to check it out for yourself! Decide if it was a robbery gone wrong. Or was this heinous act perpetrated by someone she loved?!
Case 164 – Cindy James 
Our anonymous host goes to Vancouver, British Columbia, in the 1980s for this story. Cindy James was tormented by an unknown assailant. She received threatening phone calls, break-ins, and even physical assaults.
Cindy attempted to protect herself! She moved and installed an alarm system, but nothing seemed to work. She even had a police officer roommate that couldn't help her against attacks.
A hypnosis session reveals some memories that Cindy had long forgotten. Could they help her uncover what was happening?
Several listeners think this twisted episode is one of the best in the series! Give it a listen!
Case 36 – Amok
This must-listen episode is thought to not be talked about enough. Some might say the benefit of it "not being talked about enough" is that many people haven't heard about this case.
Those who love the casefile podcast love that sometimes the anonymous host covers a crime from outside the English-speaking Western World. In this specific episode, listeners like that it went into detail about the killer's background and psyche.
Episode 36 takes place in late 2000 when Polish advertising company Dariusz Janiszewski goes missing after meeting with a client. Later his body is floating in a lake.
Thought to be the "perfect murder" at the time, it would take several years to locate the unbelievable evidence to solve this crime.
Labeled one of the most unconventional police investigations ever conducted, you must hear all the interesting details to believe it!