If you love all things true crime and are interested in makeup, Bailey Sarian's Murder, Mystery, and Makeup Monday is the perfect Youtube series for you. (*queue catchy theme song*).
Bailey effortlessly and humorously combines true crime case facts with makeup tutorials, giving the videos a lighthearted spin while discussing real-life horrors.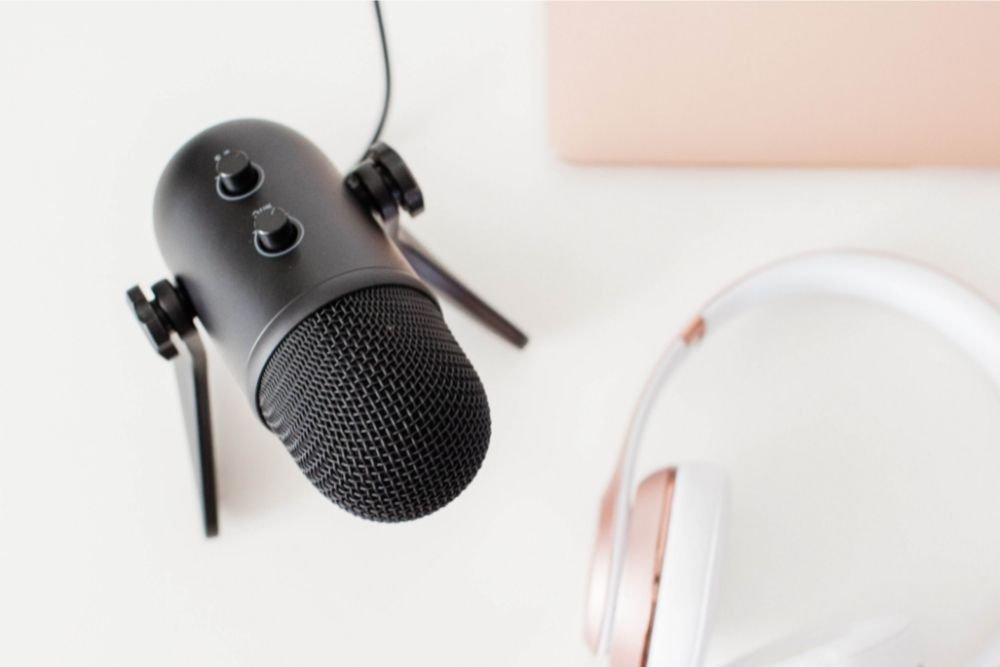 Sarian's Murder, Mystery, and Makeup series is already a huge success. The influencer has nearly 4 million subscribers on YouTube, but her most popular videos have even more views.
In terms of content, she discusses anything from famous serial killers to more minor murder mysteries that most people have never heard of, as well as historical cases that remain unsolved.
Chris Watts: 2000 Page Discovery
This case is Bailey's first-ever murder, mystery, and makeup video. She's no stranger to these "get ready with me" type videos, but she decided to throw in the true-crime element after learning about the infamous Chris Watts case.
In this video, Bailey follows the timeline of the Watts family; Chris, his wife Shennan, and their two children, Cece and Bella.
On the outside, their picket-fence lifestyle is seemingly perfect. But when Shenann, Cece, and Bella suddenly go missing, all eyes turn to Chris, and the gruesome truth is revealed.
This video is one of Bailey's more in-depth episodes, as she pulls her information from the official 2000-page court documents.
Shanann Watts's friend Nickole Atkinson dropped her off at her Frederick, Colorado home at 2 a.m. on August 13, 2018, following a business trip they had made together.
But when Nickole tried to contact Shanann a few hours later, she couldn't reach her — and after Shanann missed an ob-gyn appointment, she became concerned. Nickole contacted the authorities.
The police launched an investigation the same day, and the three girls were officially declared missing. Could Chris have something to do with their disappearance?
Guilia Tofana Killed Over 600 Men With Her Poisonous Makeup
This episode covers the case of Giulia Tofana and her product Aqua Tofana. She's considered the most successful serial killer of all time, yet she's rarely talked about.
Back in 17th century Italy, Guilia sold a poisonous concoction to oblivious buyers, usually in the form of makeup. Bailey explores how it was favored among married women, who would use it to murder their husbands.
She traveled from Sicily to Naples to Rome, growing her illicit business. She began selling poison to help women flee loveless, suffocating relationships because she had a sweet spot for them.
Giulia developed an underground ring of criminals from her apothecary business with the support of her daughter, a handful of loyal colleagues, and possibly a priest.
Guiliana continued selling the product for half a century, coaching the female buyers on carrying out the act and how to behave after the fact. But is Guilia as guilty as she was made out to be?
300 Year Old Wolf – Richardson Family Case
This episode explores the Richardson family, Marc, Debra, and their two children Jasmine and Jacob. They were a very close-knit and loving family, and both children attended Catholic school.
But when Jasmine turned twelve years old, her parents began to notice some changes. She was getting into trouble at school, wearing heavy dark makeup, and had a new boyfriend- Jeremy. But he was almost twice her age and claimed to be a werewolf.
So, naturally, her parents wanted to put a stop to the relationship. It doesn't take long before their forbidden love drives them to craft a plot to kill Jasmine's entire family.
As Jasmine is only twelve years old when the crimes occur, there's a lot of debate regarding her guilt and, therefore, her sentencing. Can a twelve-year-old child be responsible for their murderous actions? Or is Jeremy solely responsible for what happened?
The Ken and Barbie Couple: A Deal With The Devil
This video looks into the 'Ken and Barbie Killers.' – Karla Homolka and Paul Bernardo. Bernardo, by all accounts, was a salesman — and a good one at that. He mastered persuasion abilities from his day job and used them to entice ladies.
After he met and married Karla Homolka, his sadistic streak increased. Homolka encouraged his behavior through their BDSM sexual lifestyle and, later, bloodthirsty stalking and abuse of their victims.
But where and how was Paul Bernardo's evil born? Bailey explores the possible motives and theories as well as background info about the couple's lives.
One thing is certain: Karla was severely abused by Paul Bernardo in their relationship, both physically and mentally. The evidence reveals that Paul Bernardo inflicted terrible beatings and horrific mental torment.
The perplexing aspect of this is that Karla never attempted to escape. She came from a loving family who would have done anything to protect her. Was Karla truly evil, or was Paul solely to blame?
The Real Life Invisible Man Case – What Happened to Cindy James
This episode explores the very peculiar story of Cindy James. She lived in Richmond, Canada, and worked as a nurse. Cindy loved working with children, and her life seemed great from the outside – that's until her divorce left her living alone in an apartment, where she began to receive strange anonymous phone calls and threatening letters.
Then, Cindy suddenly vanishes, and her car is discovered a few days later, abandoned in a parking lot. Blood was found in the vehicle, along with all of her personal belongings.
This leaves police puzzled and on the hunt for her long-term stalker, confident that this invisible man must have something to do with her disappearance.
After Cindy's body is discovered a few days later, the police are still none the wiser. The scene was perplexing, to say the least, with no major leads or significant evidence.
After the discovery, rumors about Cindy began to spread throughout town- was her stalker really to blame?
Satanist In The Suburbs. The Devil Worshipper Pazuzu
This episode looks into the crimes committed by Pazuzu Algarad, who was born John Lawson. Lawson was an American Satanist who, together with his friends Amber Burch and Krystal Matlock, murdered three men.
Officers discovered several of his odd habits after his arrest, including activities comparable to a sex cult. He would engage in cannibalistic actions such as consuming his blood and sacrificing animals such as birds and rabbits.
He would also be associated with sexual orgies. He was diagnosed as agoraphobic, schizophrenic, and severely insane, but his mother described him as a warrior and said he wasn't always bad.
So, was Pazuzu Algarad really evil? Or was he a macabre product of his filthy environment and unfortunate upbringing?