If you're obsessed with true crime, you've probably heard of the My Favorite Murder podcasts. Hosted by lifelong crime fans Karen Kilgariff and Georgia Hardstark, this podcast covers disappearances, solved murders, and odd crime cases, interspersed with witty anecdotes and humorous tangents.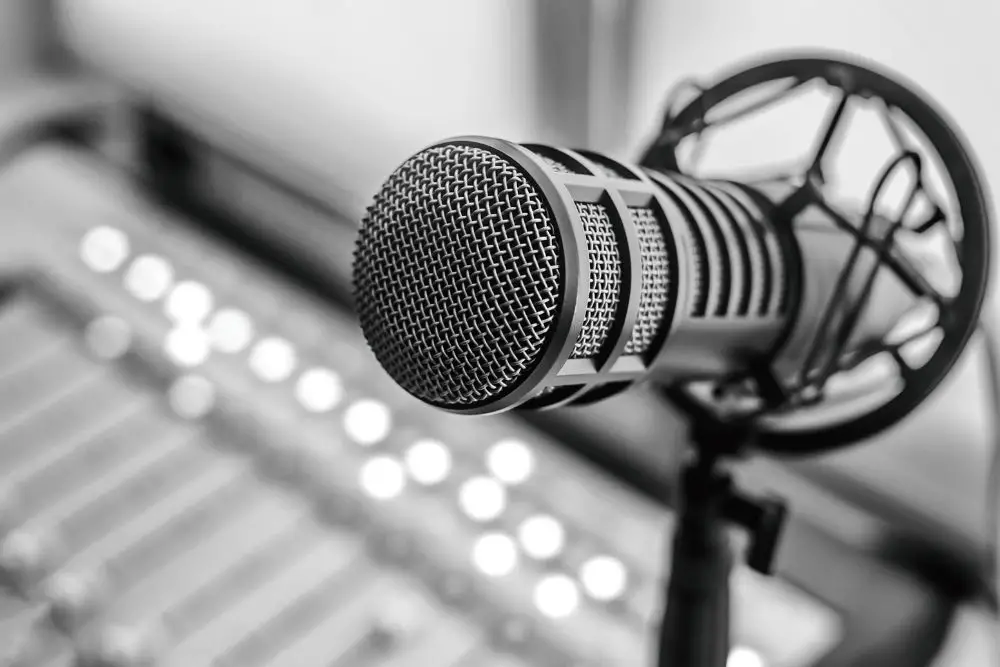 If you consider yourself a "murderino" (serious true-crime obsessive), this podcast should be on your list. But with hundreds of episodes, it can be hard to know where to begin, so here's what I think are the best episodes to start with.
Episode 75 – "Breakfast Wine"
For non-fans, "Breakfast Wine" is the perfect introductory episode to the podcast. Georgia tells the story of the 1970 Mainline Murders.
A lesser-known case is the tale of Susan Reinert, who, along with her two children were murdered. As this case takes some pretty unexpected twists, the '70s details cause the hosts to go off on some pretty hilarious tangents about female orgasms.
If you've never listened to their podcast before, get used to Karen and Georgia doing pretty funny deviations from their stories.
After Georgia's segment, Karen follows up with the celebrity case of Spider Sabich, the Olympic alpine skier who was shot dead under mysterious circumstances…
What makes "Breakfast Wine" such a stand-out episode is how Georgia and Karen bounce off one another so well, with their jokes leading most of the conversation.
Many fans recall this as the funniest episode ever, and it's a great way to become acquainted with the podcast hosts and style. Expect a lot of hilarious segments and wild tangents from My Favourite Murder.
Episode 129 – "Coincidence Island"
"Coincidence Island" is another hilarious episode of the podcast, as Georgia and Karen demonstrate perfectly how comedy and true-crime podcasts sit hand in hand together.
An example of what the hosts call an "old-timey" crime can feel so far removed from our current world it can be easy to find the humor in them, and this episode's island theme shows just that.
First, we're transported to the Galapagos Islands to hear all about the "Galapagos Affair." This story follows an eccentric group of Europeans who decided to move to the island in the early 1900s. The colorful cast of characters makes this disappearance case sound completely unbelievable.
The final story in this island-themed episode focuses on the Honolulu Strangler – Hawaii's first serial killer. Both of these cases leave you thinking, "what? How? Why?" But that's the beauty of the podcast; Karen and Georgia are often just as confused as we are!
Episode 139 – "A Hundred Feelings"
Now we move on to one of the creepiest and unforgettable stories that My Favourite Murder has covered, and that is the Kunz family murders of 1987.
The story of the Kunz elderly siblings and their nephew killed in their home in Wisconsin. It is like something out of a Stephen King novel. It's kind of like one of those creepy houses and the end of the street stories, except the rumors are 100% true.
Karen and Georgia have called this one of the creepiest cases they've covered, so if you want to hear the eerie tale, definitely give this episode a listen.
Episode 245 – "Time is Becoming a Serious Problem"
As we've established, Georgia and Karen are prone to sidetracking, and this episode is no different. They start with the pressing issue of being unable to control their time management and commitments – relatable, right?
The case covered in this episode was a viewer request inspired by a 1966 article from Life Magazine, which told about a serial killer operating in Tucson in the mid-'60s.
This is a tragic tale of the murder of 15-year-old Alleen Rowe in the Arizona desert back in 1964. Rowe's murder was the first of many young girls who would birth the Pied Piper of Tucson.
Episode 209 – "Big Sweater Energy"
This episode focuses on the mysterious death of Davina Buff Jones in 1999. Working as a PD in the small village in North Carolina, the creepiest thing about Davina "Dee" 's death was that she could be heard speaking to her murderer on her police radio as she called for backup.
A fellow police officer heard the whole thing from the police station before heading to the crime scene and finding Dee dead on the ground. It was immediately ruled as a homicide, but that was just the beginning of this strange tale…
Although they are confessed "murderinos," Karen and Georgia are also massive survivor story fans. They conclude this episode with Tiffany Taylor's remarkable survivor story.
In 2016, a series of murders occurred in New Jersey, resulting in four women's deaths, all under similar circumstances. Tiffany Taylor was the killer's next victim, but it wasn't the police who came to her rescue. This is a must-listen episode to discover who saved Tiffany's life.