No relationship is void of ups and downs. And so is the relationship between couples. Anyone who's going through a tough time with his/ her partner needs an unbiased source of advice.
These days, we can learn so much just by listening to podcasts. And the best part of these podcasts is that they are available for every group of audience and mostly for all common topics, whether it's sports, celebrities or relationships. And yes, podcasts even help us to discover things about ourselves. Just by listening to strangers talk about them, we can relate a lot.
Below is a list of some of the best podcasts to listen to when one is looking for some insight or guidance about their relationship. Listening to these won't necessarily solve all the problems, but they may be just the thing one needs to hear.
1. Couples Therapy:
This is the live show and podcast where stand-up lovers, ex-lovers, siblings & friends do sets together about their relationship. It has the fun of a comedy show mixed with the intimacy of private therapy.
On the live show, hosted by real-life comedian couple, Andy Beckerman and his fiancee stand-up Naomi Ekperigin (2 Dope Queens, Broad City) invites stand-ups who are lovers, ex-lovers, spouses, best friends and siblings to do sets together about their relationship.
Based on the popular live show of the same name, the Couples Therapy podcast mixes hilarious live stand-up sets with in-studio deep dives into the relationships between comedian couples and friends.
We'll get to hear from siblings who aren't thrilled to be roommates now that they're adults; two buddies who get a lot of material from their weekend partying; and exes who realized it was way healthier for both of them if they broke up. As guests share their stories, Naomi and Andy explore their relationships both on stage and in the studio.
2. Nancy:
BFF Kathy Tu and Tobin Low take this podcast show, which includes provocative stories and frank conversations about the LGBTQ experience today. The best friends describe themselves as "super queer" and "super fun."
The show is dedicated to telling real people's stories about what it's like to be LGBTQ+ today, and they often talk about coming out and falling in Love. Anyone can submit a story to be featured on the show, but they've also had famous LGBTQ+ guests, like Lena Waithe and Tegan and Sara.
There are many notes of minor exceptionalism underpinning the podcast Nancy. It's a series that positions itself as a platform for "provocative stories and frank conversations about the LGBTQ experience today.
And to top it all off, Nancy is a surprisingly uncensored production, one that boldly goes places we never would've expected from a public-radio product.
3. Dear Sugars:
This is the podcast version of the popular advice column, "Dear Sugar," and it's hosted by Cheryl Strayed and Steve Almond, two writers who used to write under the pen name "Sugar." Real people write in with their relationship questions and Strayed, and Almond answers them with what they call "radical empathy."
They aren't afraid to explore deep and dark topics and often are joined by high-profile guests, including Esther Perel and Hillary Clinton. They've had a diverse collection of guests on Dear Sugars: writers, musicians, doctors, even a presidential candidate, but all offered wisdom in an unpretentious way.
In one of the episodes, the Sugars listen and respond to voice mail messages from some of these guests, and recount cherished memories from their episodes.
4. The Couples Therapist Couch:
The Couples Therapist Couch is a podcast by licensed marriage and family therapist, Shane Birkel. The show provides education, support, and connection for Couples Therapists, Marriage Counselors, and Relationship Coaches.
Each week Shane interviews an expert in the field of Couples Therapy to explore all about the world of relationships and how to be a fantastic therapist. In order to guide couples to greater intimacy, it can be helpful to have a framework that is backed up by decades of research.
Laura Heck talks about the fact that as a therapist, there is no substitute for experience, but having exercises and interventions can be life-changing for couples when appropriately used.
5. Modern Love:
Modern Love features top actors performing true stories of Love, Loss, and redemption. It has included performances by Kate Winslet, Uma Thurman, Angela Bassett, Jake Gyllenhaal, Sterling K. Brown, and more. Exploring the joys and tribulations of Love, Modern Love is a collaboration between WBUR and The New York Times.
Fans of the New York Times column Modern Love will gush over the spinoff podcast, which features readings from famous people and actual columnists. Whether you're having dating troubles or trying to mend a bond with your family, there's something you can learn from each piece.
It focuses on "using a little extra comfort and love from afar right now." It narrates stories about processing grief and where we turn when the people closest to us don't seem to know what to do or say to help us move forward.
6. Where Should We Begin?:
This podcast steps into iconic couples therapist Esther Perel's office and listens as real couples anonymously bare the raw, intimate, and profound details of their story. From infidelity to sexlessness, to loss, it's a space for people to be heard and understood. It's also a place for us to listen and feel empowered in our own relationships.
The podcast gives us a breakthrough about our personal relationship while listening to the brilliant relationship therapist Esther Perel's podcast. The episodes are recorded, one-time couple's therapy sessions, during which they tackle complex issues like gender identity, infertility, infidelity, and trauma in a concise format.
There is one episode where the couples left each other emotionally years ago, but with three kids, they have been trying to keep it together. For the last two weeks, they find themselves confined to a small apartment in Sicily, Italy — he bears the brunt of the domestic duties at home all day.
She must report to the hospital every day to help usher in a new life as a midwife. Esther helps them come to terms with what these next few months could look like if they learn to communicate with one another in ways that might save their relationship.
7. Savage Lovecast:
Dan Savage is a nationally syndicated sex advice columnist and author who answers our sex and relationship questions on this honest and intriguing weekly podcast. This person has long been giving sex and relationship advice (sometimes brutal, sometimes hilarious, often both).
Have you ever heard of the term monogamish? Savage coined it. And now the long-time sex columnist has taken his expertise to the airwaves. Savage Lovecast gives you an opportunity to listen in to hear his honest thoughts on kink, slut-shaming, erotica, long-term relationships, polyamory, and much more.
In one of the episodes, Dan's guest is epidemiologist Daniel Westreich, who spells out the concept of physical distancing, and why sexual intimacy is going to be pretty difficult to attain for many of us. Some of the conversations are on the Micro, and all of it is on the Magnum.
8. Relationship Alive!:
Neil Sattin interviews John Gottman, Sue Johnson, Harville Hendrix, Peter Levine, Stan Tatkin, Dick Schwartz, Katherine Woodward Thomas, Diana Richardson, Terry Real, Wendy Maltz – and many others – in his quest to dig deep into all the factors that keep a Relationship Alive and Thriving!
Each week Neil brings us an in-depth interview with a relationship expert. Neil is an author and relationship coach who is enthusiastic and passionate about relationships and the nuts and bolts of what makes them last.
9. Marriage for the WIN!:
Sometimes all it takes is a simple adjustment to create a much deeper connection with another person. This podcast offers us some obvious-but-not-so-obvious ways to foster intimacy – whether we are cooped up with another, or connecting digitally.
Strategies we can always use that will come in handy as we social distance to slow the coronavirus pandemic.
10. ELEVATE Your Marriage and Life:
Nobody is imperfect. Everyone lacks something or the other, but it is the soul that attracts your partner. This podcast talks about the same and also talks about the various ways in which you can add spark to your marriage and elevate it significantly.
11. Sex With Emily: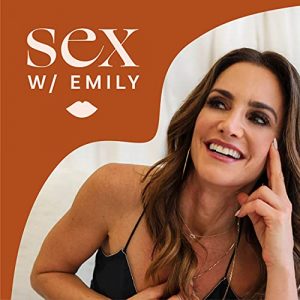 Host Emily Morse is a sex & relationship expert. New episodes of Sex w/ Emily post every Tuesday and Friday! Emily is a "sexpert" who provides non-judgemental advice.
For years Sex with Emily has been "liberating sex, pleasure and you." Morses' humor and accessibility are why she is ranked #1 in Sexuality podcast on iTunes.
12. Relationships Uncomplicated: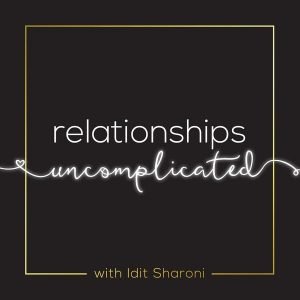 Couples therapist Idit Sharoni hosts Relationships Uncomplicated. Idit helps people improve their relationships or heal after infidelity.
This show offers easy-to-apply tips and ideas to help uncomplicate relationships. Topics range from communication, trust, infidelity, breakups, and divorce.
13. The Coffee Breakup: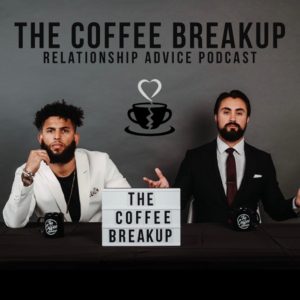 The Coffee Breakup discusses "The good, the bad, and the ugly" of relationships and dating. Hosted by Chris and Marvin, the guys discuss honestly all the ins and outs of relationships in the 21st century!
You get two episodes of The Coffee Breakup a month with topics spanning from OnlyFans to the Friendzone and all the things in between. They dive deep into the meanings and misconceptions, bringing honest discussion to the difficulties of building relationships.