Duncan Trussell is an American actor, stand-up comedian, and writer who is perhaps best known for his comedy podcast show, The Duncan Trussell Family Hour.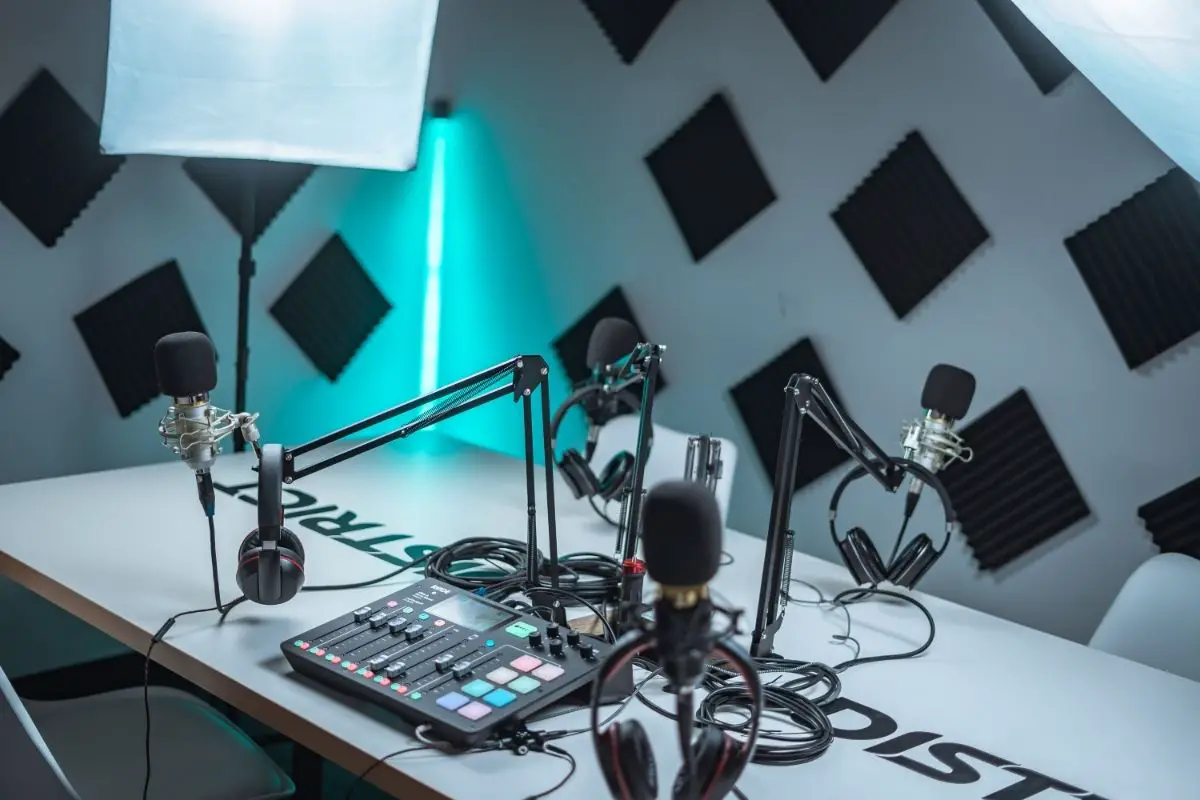 He is also known for his acclaimed performance in The Midnight Gospel's animated Netflix series.
His podcast is so well-loved that it served as the direct basis for The Midnight Gospel, which created animations directly inspired by specific series episodes.
Because of the show's incredibly high acclaim, you probably want to try it yourself.
But where can you possibly start with a show this big? I've done the hard part and compiled all of the best episodes here for your convenience, so let's get started!
Episode 64 – My Mom Part 2
If you want to experience some of the best and most beautiful content that all of Duncan Trussell's work offers, then you owe it to yourself to give this episode a listen.
Duncan Trussell's fans consider this the best episode of the series, not just because Trussell and his mother have great and hilarious chemistry together.
But also because it contains a very heart-wrenching but uplifting story about cancer and facing death.
In this episode, Duncan is joined by his mother, who worked as a therapist, and, unfortunately, had a very intensive case of metastatic breast cancer.
As the episode progresses, they explore their lives together and some of the funny stories they have of one another, which are simultaneously hilarious and beautiful.
However, the episode soon turns to a discussion on facing mortality, as Duncan's mother was doing at the time.
If this episode doesn't have you in fits of tears by its end, I'd be hard-pressed to find something that would!
Episode 445 – Rainn Wilson & Reza Aslan
Rainn Wilson, best known for his appearance in the top-rated series The Office, joins Duncan Trussell alongside Reza Aslan on this fantastic episode of the series.
Comedy is the name of the game for this episode, especially when two comedic geniuses like Trussell and Rainn put their brains together.
Aslan, author of Zealot: The Life and Times of Jesus of Nazareth, joins Duncan and Rainn to discuss the historical figure of Jesus Christ.
It is quite a wild turn for the episode, but it leads to some truly hilarious but insightful discussions into religion and faith and what it means in the modern world.
Episode 380 – Dan Harmon
Co-creator of Rick And Morty Dan Harmon joins the podcast in this celebrated episode as the two discuss the world of animation and where it crosses over with improv comedy.
Dan Harmon's natural penchant for improvisational comedy makes him a perfect match for Duncan as the two riff off one another.
And create numerous hilarious situations that will have your sides splitting in no time.
This episode is a must-listen if you're interested in Dan Harmon and his works.
And especially if you're into improv comedy or seeing what happens when two comedic geniuses put their talents together.
Episode 333 – Justin Roiland
Now that we've heard from one half of the creative team behind Rick And Morty let's also look at the other half: Justin Roiland.
Justin Roiland is an immensely gifted voice actor, which he has lent to the roles of both Rick and Morty within the show and countless other supporting characters.
This also means he is ideally suited to the podcast format as he has an incredible voice.
Justin is also a gifted improvisational comedian and storyteller, making him a perfect guest for the show.
As he and Duncan can develop highly inventive storylines and scenarios to both engage with.
If you want an episode that will get you laughing and is perfect for improv fans, this is the episode you have been looking for!
Episode 415 – Vermin Supreme
Vermin Supreme is easily one of the most colorful characters to ever walk this earth.
As Trussell describes him on his website, Vermin Supreme is a "time-traveling miscreant" and an "anarchist wizard."
You may potentially recognize Vermin Supreme from his hilarious campaign for the presidency, which made a mockery of the American political system.
It proved that anyone could be elected with the proper campaign backing!
Vermin Supreme makes the show's perfect guest thanks to his immense sense of humor and his wild and unpredictable nature.
Trussell and Vermin Supreme bounce off of one another perfectly throughout the episode, leading to some conversations you would never have expected.
The conversation keeps you on your toes throughout. It is so much fun to listen to!
Episode 396 – Russell Brand
Realistically speaking, Russell Brand needs no introduction.
Russell's eclectic personality and unique brand of comedy have led him to become one of the biggest stars.
He is famous for being outspoken about politics, religion, and social justice and for his ability to make us laugh.
Russell Brand is a great guest for the show due to his ability to relate to people of all ages and backgrounds.
His style of comedy is so relatable that even those who don't usually enjoy listening to comedians can find something they like about him.
Russell also works perfectly off of his host Duncan, which makes for delightful listening as the two can quickly start a conversation and keep it going for many hours.
Episode 339 – Jay Larson
Jay Larson is a gifted storyteller and the host of Thruline, a hilarious podcast in its own right.
You'll see Jay Larson's immense storytelling abilities in full force in this episode as he recounts some of the funniest personal stories that will get you giggling in no time.
Jay Larson is also a phenomenal stand-up comic, making him a perfect guest on the show as he brings his comedic skills to the table and helps the hosts create some highly memorable moments.
And, of course, he and Trussell can bounce off of one another with absolute ease, which makes this episode very comfortable to listen to.
Episode 405 – Johnny Pemberton
Johnny Pemberton is not only a very gifted and celebrated comedian but also an Egyptologist and author.
This means that you can bet this episode will be full not only of laughs but also plenty of fascinating discussions that you might not otherwise expect from this show!
This episode makes for a great introduction to the series, thanks to the evident friendship between Johnny and Duncan.
This friendship allows Duncan to be himself, which helps you better grasp Duncan's comedic and interviewing styles.
And it helps that Johnny Pemberton is also incredibly fascinating and charming.
This episode is an easy suggestion, and you should check it out, especially if you're looking for something different than the typical interviews. It's a must-listen!
Listen on duncantrussell.com.
Episode 216 – Pendleton Ward
You might better know Pendleton Ward for being the creator of the hugely successful cartoon series Adventure Time!
Duncan and Pendleton have an exceptional bond and an unbreakable friendship, and this fantastic episode is a testament to that fact.
Pendleton Ward was also responsible for creating the Netflix animated adaptation of the Duncan Trussell Family Hour, titled The Midnight Gospel, which used sound recordings from the show to create an incredible animated sci-fi epic!
Thus, if you are a fan of The Midnight Gospel, you will want to check this episode out, as it will help to give you a much greater appreciation for the show and how Pendleton Ward and Duncan Trussell managed to bring the show to fruition.
Listen on duncantrussell.com.
Episode 364 – Cole Marta
Doctor Cole Marta is a truly remarkable man who continues to push the envelope when it comes to studying psychedelic medicines.
He runs a clinic, the California Center for Psychedelic Therapy, through which he can provide psychedelic therapy services to his clients.
Learning about Cole's work is fascinating and helps to make this episode an easy recommendation.
Psychedelic Therapy is an underreported science, and learning about it firsthand from someone with an immense understanding of it is highly enjoyable.
This is one of the series' best episodes, thanks to Cole's incredible knowledge of psychedelics and how he shares it with us.
If you're interested in learning more about this topic, this is the perfect episode!
Listen on duncantrussell.com.
Episode 409 – Mitch Horowitz
Mitch Horowitz makes his second appearance on the show in this episode, thanks to him being easily one of the most requested guests the show has ever seen!
Mitch Horowitz is a well-known writer for his very vague sense of humor and the interesting writing style he employs in his written work.
Of course, this esoteric humor also makes him a perfect match for this podcast, as he can bound that wonderful humor off of Duncan as the two discuss a multitude of topics.
This is easily the best episode in the series if you're looking for some great comedy.
I would recommend checking it out if you haven't already. It is definitely worth your time!
Listen on duncantrussell.com.
Episode 378 – David Nichtern
David Nichtern is one of the best-known meditation teachers who seems to find some semblance of peace in this crazy world and wants to help you find it too!
He joins Duncan to discuss his lengthy and expansive career, as well as what goes on in the life of a professional meditation teacher.
David also gives several tips on how listeners can learn to manage their minds and find inner peace quickly and easily every day.
This is not only a fascinating episode but also highly educational, as you will learn a lot of fantastic tips that you can quickly go on to apply to your own life moving into the future.
David makes for a perfect guest on the show, thanks to his vast experience and ability to share it with others.
This episode is a must-listen for anyone looking to improve their lives in any way possible.
It's also a great showcase of the riveting people that Duncan is known for bringing onto his show!
Listen on duncantrussell.com.
Episode 501 – Wim Hof
Continuing his tradition of finding fascinating and vibrant guests for his show, Duncan invites the fascinating Wim Hof onto his show in this perfect episode of the series.
Wim Hof is known worldwide as the 'Ice man' thanks to his intense stunts, immersing himself in deep and frigid waters and subjecting himself to different freezing temperatures.
As a result of his work, Wim Hof has become incredibly fit, and his incredible career is genuinely fascinating to hear about.
If you want to know a little more about Wim Hof, you should check out this episode.
Duncan makes sure to make the most of the interview and asks some truly fascinating questions that result in some equally fascinating responses.
This episode is a testament to how good Duncan is when conducting interviews, as he can get some interesting material out of his guests just for you to listen to!
Listen on duncantrussell.com.
Episode 436 – Shane Mauss
Comedian and science-enthusiast Shane Mauss is the guest of honor in this excellent episode of the series.
Shane joins Duncan as the two discuss a massive range of topics, from the scientific to the philosophical.
Don't worry; there are plenty of laughs to be had. The two seem to get along fantastically, which comes through in some of their hilarious anecdotes.
Shane Mauss is a hilarious man, and this episode shows this off perfectly.
This also means he brings out the best comedy from Duncan, easily one of the best episodes to hear Duncan at his funniest.
Try out this episode, especially if you're interested in learning more about science or philosophy.
You'll love hearing what these two have to say about all things related to both subjects.
Listen on duncantrussell.com.