Duncan Trussell is an American actor, stand-up comedian, and writer who is perhaps best known for his comedy podcast show, The Duncan Trussell Family Hour.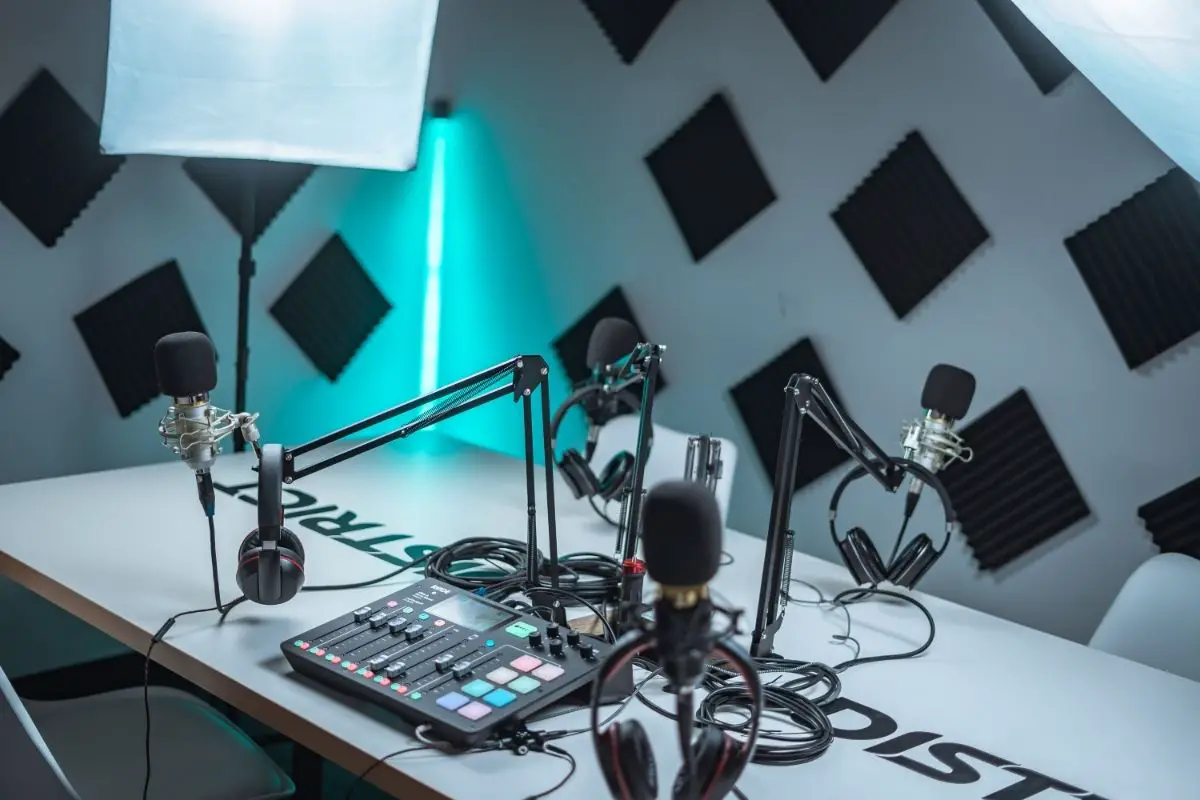 He is also known for his acclaimed performance in The Midnight Gospel's animated Netflix series.
His podcast is so well-loved that it served as the direct basis for The Midnight Gospel, which created animations directly inspired by specific series episodes.
Because of the show's incredibly high acclaim, you probably want to try it yourself.
But where can you possibly start with a show this big? I've done the hard part and compiled all of the best episodes here for your convenience, so let's get started!
Episode 64 – My Mom Part 2
If you want to experience some of the best and most beautiful content that all of Duncan Trussell's work offers, then you owe it to yourself to give this episode a listen.
Duncan Trussell's fans consider this the best episode of the series, not just because Trussell and his mother have great and hilarious chemistry together.
But also because it contains a very heart-wrenching but uplifting story about cancer and facing death.
In this episode, Duncan is joined by his mother, who worked as a therapist, and, unfortunately, had a very intensive case of metastatic breast cancer.
As the episode moves forward, they explore their lives together and some of the funny stories they have of one another, which are simultaneously hilarious and beautiful.
However, the episode soon turns to a discussion on facing mortality, as Duncan's mother was doing at the time.
If this episode doesn't have you in fits of tears by its end, I'd be hard-pressed to find something that would!
Episode 445 – Rainn Wilson & Reza Aslan
Rainn Wilson, best known for his appearance in the top-rated series The Office, joins Duncan Trussell alongside Reza Aslan on this fantastic episode of the series.
Comedy is the name of the game for this episode, especially when two comedic geniuses like Trussell and Rainn put their brains together.
Aslan, author of Zealot: The Life and Times of Jesus of Nazareth, joins Duncan and Rainn to discuss the historical figure of Jesus Christ.
It is quite a wild turn for the episode to take, but it leads to some truly hilarious but insightful discussions into religion and faith and what it means in the modern world.
Episode 380 – Dan Harmon
Co-creator of Rick And Morty Dan Harmon joins the podcast in this celebrated episode as the two discuss the world of animation and where it crosses over with improv comedy.
Dan Harmon's natural penchant for improvisational comedy makes him a perfect match for Duncan as the two riff off one another.
And create numerous hilarious situations that will have your sides splitting in no time.
This episode is an absolute must-listen if you're interested in Dan Harmon and his works.
And especially if you're into improv comedy or seeing what happens when two comedic geniuses put their talents together.
Episode 333 – Justin Roiland
Now that we've heard from one half of the creative team behind Rick And Morty, let's also look at the other half: Justin Roiland.
Justin Roiland is an immensely gifted voice actor, which he has lent to the roles of both Rick and Morty within the show and countless other supporting characters.
This also means that he is ideally suited to the podcast format as he has an incredible voice.
Justin is also a very gifted improvisational comedian and storyteller, making him a perfect guest for the show.
As he and Duncan can develop highly inventive storylines and scenarios to both engage with.
If you want an episode that will get you laughing and is perfect for improv fans, then this is the episode you have been looking for!
Episode 415 – Vermin Supreme
Vermin Supreme is easily one of the most colorful characters to ever walk this earth.
As Trussell describes him on his website, Vermin Supreme is a "time-traveling miscreant" and an "anarchist wizard."
You may potentially recognize Vermin Supreme from his hilarious campaign for the presidency, which made a mockery of the American political system.
It proved that anyone could be elected with the proper campaign backing!
Vermin Supreme makes the show's perfect guest thanks to his immense sense of humor and his wild and unpredictable nature.
Trussell and Vermin Supreme bounce off of one another perfectly throughout the episode, leading to some conversations you would never have expected.
The conversation keeps you on your toes throughout. It is so much fun to listen to!
Episode 396 – Russell Brand
Realistically speaking, Russell Brand needs no introduction.
Russell's eclectic personality and unique brand of comedy have led him to become one of the biggest stars.
He is famous for being outspoken about politics, religion, and social justice and for his ability to make us laugh.
Russell Brand is a great guest for the show due to his ability to relate to people of all ages and backgrounds.
His style of comedy is so relatable that even those who don't usually enjoy listening to comedians can find something they like about him.
Russell also works perfectly off of his host Duncan, which makes for delightful listening as the two can easily strike up a conversation and keep it going for many hours.
Episode 339 – Jay Larson
Jay Larson is a very gifted storyteller and the host of The Thruline, an immensely funny podcast in its own right.
You'll be able to see Jay Larson's immense storytelling abilities in full force in this episode as he recounts some of the funniest personal stories that will get you giggling in no time at all.
Jay Larson is also a phenomenal standup comic, making him a perfect guest on the show as he brings his comedic skills to the table and helps the hosts create some highly memorable moments.
And, of course, he and Trussell can bounce off of one another with absolute ease, which makes this episode very comfortable to listen to.