More and more people are starting up their podcasts.
While that might seem like a simple enough process, there is more to it than you might think.
The days of simply plugging your microphone into your laptop, hitting record, and imparting your wisdom are long gone. As podcasts have become an increasingly popular form of entertainment and information, the demands for quality in both sound clarity and content have skyrocketed.
After all, you're in a crowded field, asking people to take time out of their day to listen to you. You have to reward the gamble they take with unique and valuable content, and you have to ensure that content is audible and pleasurable to listen to.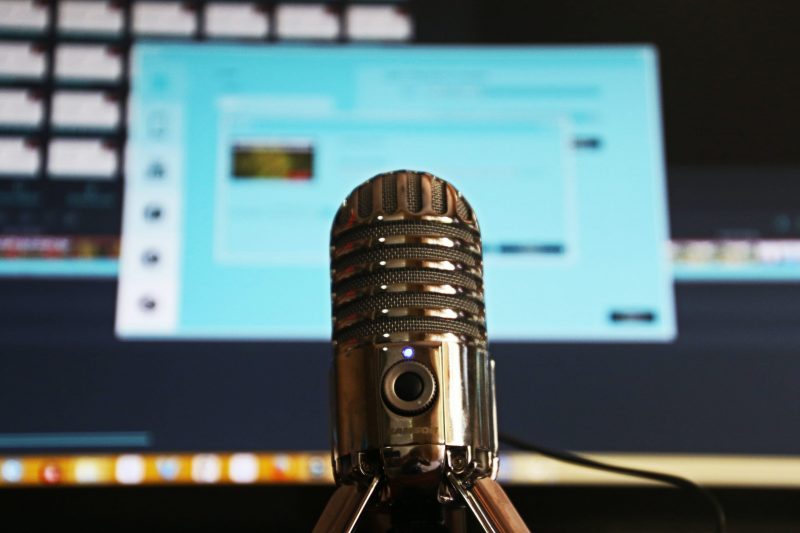 That's not something that just happens. It takes a keen ear, attention to detail, and a lot of creativity to deliver a podcast that has people tuning in each week without fail. That's why a lot of your favorite podcast hosts have a producer to help them. 
It doesn't matter what the genre of your podcast is. Just like any movie, television show, or hit album, a podcast needs an experienced producer to steer it in the right direction and keep control of the show. But what exactly does a podcast producer do? 
Podcast Management
One of the essential jobs for a podcast producer is managing the overall production of your show. That includes mapping out the format of the podcast, making sure the host stays within the time limits of each section and ensuring that the vision and tone of the podcast stay consistent throughout each episode.
That's not to say they'll completely take control. Your podcast will always very much be your podcast. You'll have the luxury of having another person on board to sort out the tasks you might not be able to do while you're recording. It's easy to get lost in conversation or to forget what part of the show you're doing. A producer will help you stay on track.
A podcast producer will also be on hand to do some super-fast, last-minute research on any topics that arise during the recording of each episode. That means you can explain new ideas and precise data-points to your audience correctly and effectively, even if you think of them while you're recording. 
Creative Input
Another responsibility of the podcast producer is to offer creative input to the show. No matter how clear your vision is for your podcast, another pair of eyes and a creative brain are always useful. You never know – they might give you new and exciting segment ideas.
Their creative input can include helping with the production of a theme tune for the show, managing a Q&A segment from your listeners, and creating social media hashtags to promote the show. They can even research topical information related to your theme. 
As well as coming up with new content ideas, a podcast producer will be able to help you decide which potential advertisers are best suited to your show. That increases the chances of finding an appropriate target audience for those advertisers, which means they'll be likely to purchase more advertising-time from you, and in turn, increase the advertising revenue your podcast brings in.
Guest Scheduling
A podcast producer will organize and schedule guest appearances on your show, booking them in and making sure they get to your studio – or a suitable microphone – on time. Although this might be something you could do yourself, a producer is also there to help you maintain the vision of your podcast.  
Rather than simply finding and booking your guests, a producer will also make sure that the guest is a good fit for the tone of the show. The producer will ensure the guest provides entertainment and information that adds value and is relevant to the theme of your podcast. Along with yourself, your podcast producer can help maintain the brand quality of your content.
Essentially, a podcast producer acts as a casting director in this capacity. That means they will also make the telephone calls, write the emails, and chase any messages for the dream guests you've wanted to get on your show.  
And, once your guests are on your show, a podcast producer will have researched them, preparing you with information and questions about the person you're chatting. That will help you keep the conversation flowing, help you get excellent podcast content, and make your guest feel looked after. Well-treated guests are usually happier to make return appearances. 
Editing
After recording your podcast needs to be edited to get it to the best standard possible. Editing is another area where a podcast producer will take the reins. 
This editing process can include incorporating musical transitions between segments, making sure that advertisements are placed at the correct intervals in the show, and leveling out the sound into one consistent frequency. 
A podcast producer is responsible for listening to the show in its entirety and making decisions on what to cut from the show—as, with any other creative endeavor, it is essential to entrust the cutting and shaping of the work to someone other than you, the creator. The hard fact is you're probably too close to the work to make the best cuts to help it shine. A podcast producer will edit the podcast for time, but also ensure it stays informative and entertaining, giving your audience the content they want or need. 
Do I need a podcast producer?
As you can see, a lot of work goes into developing a professional podcast that keeps your audience interested and ensures that it continues to grow. Scheduling, creative ideas, editing, and research are all essential aspects of creating a world-class podcast, not to mention hosting it as well.
By using a podcast producer, you'll be able to delegate elements of the work and relax in the knowledge that most of the research and production has been done for you. That will allow your personality to shine through when you switch on the mic and keep your listeners hooked on every word you're saying.