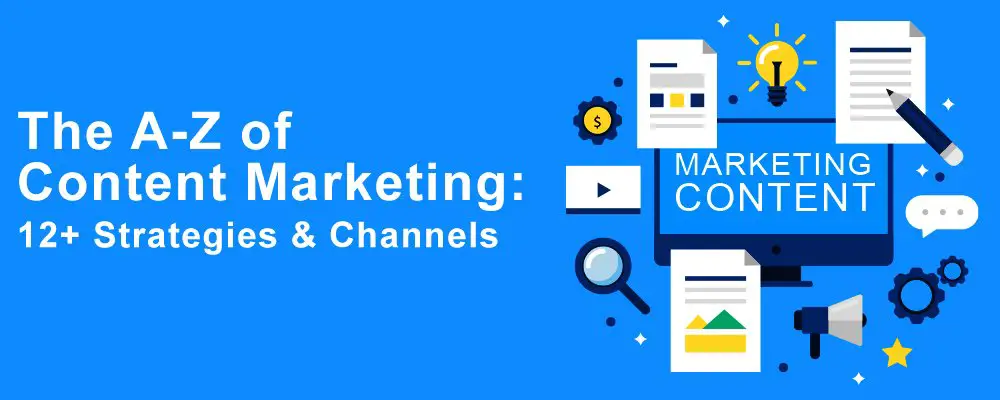 There is no denying that the internet has completely changed the face of trade for businesses and how consumers shop.
The convenience of simply opening your laptop or unlocking your cell phone takes all the stress and effort out of traditional high street shopping.
With so many online businesses competing for their customers' attention, you run the risk of becoming lost amongst the crowd.
How do you make sure that your brand and your products are not just being seen but are actually getting noticed by your target market?
The answer lies in creating a strong content marketing strategy. In our modern technology age, any business that doesn't have a strong online presence through social media, websites, and podcasting will virtually go unnoticed.
Building a contenting marketing strategy isn't as difficult as you might believe either.
Take all of the technical jargon and seemingly confusing terminology out of it, and it can be a simple thing to put together.
Content marketing is fun too! It offers you a place to flex your creative muscle and design some advertising that really stands out.
If you're excited about getting your content marketing strategy up and running but are a little confused about where to begin, consider this article your new best friend!
Below, we'll guide you through a variety of strategies and content formats available to you.
By the time you've finished reading, you'll have a much better idea of what your next steps need to be to give your brand the online recognition it deserves.
What Is Content Marketing?

To kick things off, let's take a look at what content marketing actually is.
Put simply; content marketing is a collection of online material that can be shared through various channels and platforms.
These include social media, websites, podcasts, and blogs.
As you might have guessed, content marketing requires content. However, it's purpose is to inspire people to engage with what you're sharing.
This means that it needs to be more than the standard 'Sale Now On' or 'Click Here For Offer' posts traditionally used in marketing.
Instead, the content should be something that your potential and existing customers are interested in and can learn from.
Blog posts, podcast episodes, and informational videos are all fantastic additions to any content marketing strategy.
We'll go into a little more detail on each of those and more a little later on.
It certainly shouldn't be thought of as clickbait, though.
Each piece of content you create for your content marketing strategy needs to generate interest but doesn't mislead your audience into interacting with it.
For example, a blog post entitled 'The Best Way to Remove Wrinkles' but doesn't give you any information on that subject whatsoever will only result in negative comments and poor engagement.
Content Marketing as Inbound Marketing
There can be a little confusion over the differences between content marketing and inbound marketing. However, the truth is that they are pretty much the same thing, with only a slight difference.
Content marketing uses interesting and informative content across search engines, social media, and podcasting to draw customers in.
Inbound marketing does the same but focuses more on the bigger picture with a finalized sale in mind.
So, with that in mind, it's entirely possible to use content marketing as inbound marketing.
However, to really get your content noticed, you might want to think about investing in advertising it across social media.
This will give it an extra boost and help to generate more interest in your posts, which, in turn, results in more sales.
The Funnel Effect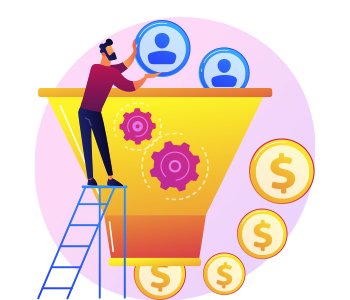 One way to do this is by using a method called 'The Funnel Effect.'
This involves setting up your social media advertising in a way that retargets products to people that have interacted with your content.
Let's make this a little easier to understand, using Facebook advertising as an example.
Imagine you've written an attention-grabbing, informative piece of content on your website's blog.
The next step in your content marketing strategy is to share that article across your brand's social media platforms.
Once it's been posted, you head over to Facebook Ads Manager and create a campaign that first of all shows your post to anybody that already likes your page, and the friends of that person too. This is 'Phase 1' of your funnel.
'Phase 2' would then be to create a second ad campaign that shows any other content you've created to the people that have seen or engaged with your posts over a set period of time. This generates further brand awareness.
As we start moving down the funnel, the final phase is to show your products to anybody engaged with your content. At this stage, they are aware of your brand and are likely to purchase from you.
You can even set up your funnel to offer a discount code to anybody that has viewed any of your website's content or added a product to their shopping cart but not checked out.
To do this, you'll need to set up your 'Pixel' with Facebook Business Manager, but this is a straightforward process.
Why Content Marketing Is Currently Underutilized
Of course, it's not all about social media or advertising campaigns. There is a common misconception that you can't achieve sales using content without spending a load of money in the process, but this simply isn't the case.
However, due to this misconception, many brands don't utilize content to the best of their ability.
It's fair to say that a lot of brands established before the rise of the internet and social media may not fully understand the potential reach content marketing brings.
Instead, there is a tendency to stick with the traditional 'look at this product' approach, rather than thinking about the long-game – generating brand awareness, raising interest, and then finalizing a sale.
Generally speaking, the more compelling and engaging your content is, the more traffic it will get. The more traffic it gets, the larger the reach and, ultimately, more people become aware of your brand.
One of the most underutilized content types is podcasting. We'll go into a little more detail on this later on, but it's worth knowing that more than 3 in 5 people are more willing to purchase products they have heard about in a podcast.
The Downsides Of Outbound / Traditional Marketing
Traditional marketing, or 'outbound marketing,' is now considered fairly archaic. This is because of its intrusiveness. We've all had a cold call from a telemarketer trying to sell us something we don't want.
And how does that call end? With an abrupt hanging up of the phone.
As technology continues to evolve, more and more people are concerned about their privacy and shared data.
This is why content marketing is so effective. There is potential for existing and new customers to reach out to you through your engaging content, rather than you having to generate leads.
Other forms of traditional marketing, such as advertising campaigns that shout 'Click Here To Buy' or similar, can be seen as overly aggressive and can really put a potential customer off.
These adverts also don't offer anything in the way of pausing a scrolling thumb and catching a person's interest.
A piece of content that does spark interest will have a higher chance of being interacted with and, as such, a wider audience is drawn in.
The Most Widely Used Forms Of Content Marketing
Now you have a better understanding of what content marketing is. It's time to take a look at the most widely used forms of content marketing.
The world is your oyster here, and, generally speaking, the more platforms you can share your content across, the better.
Blogs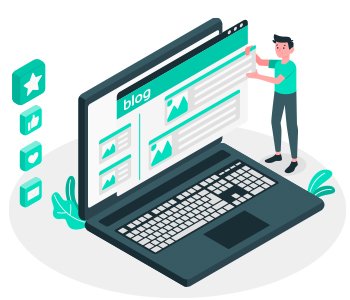 Adding a blog page to your website is a fantastic place to start.
It's relatively inexpensive, too and many platforms, such as WordPress, offer you hundreds of templates to choose from as well as being extremely user-friendly when it comes to uploading and publishing.
Each article you write for your blog can be used as a piece of content in your content marketing strategy. You've also got the opportunity to write about various things that will grab your audience's interest.
These can include 'How To' articles and informational posts on specific topics.
You could even create a blog post that showcases some of your products. For example, if you're the owner of a cookware brand, sharing a seasonal recipe could catch a potential new customer's eye.
Hyperlinking to a product within your recipe, like a freestanding mixer or non-stick pan, then subtly invites the reader to check out each of those products without feeling forced to do so.
Search engines will also reward a well-written blog post by ranking it highly in SEO (Search Engine Optimization) terms.
This means that your blog post will become more discoverable by people searching for a certain term. Again, this leads them directly to your website and could potentially generate a sale.
Videos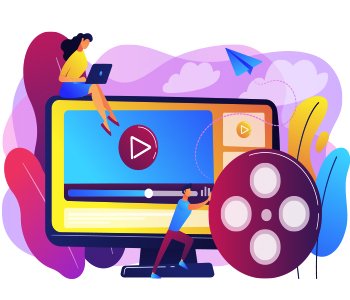 Of all the content types available to choose from, nothing quite grabs a potential audience's attention like a video.
In fact, around 54% of consumers would like to see more video content from a brand they are already familiar with.
So, depending on how you produce it and title it, you're almost guaranteed to stop a scrolling thumb in its tracks.
You're potentially opening your brand up to organic shares and a wider audience too.
There are so many different avenues you can go down when it comes to creating video content. An informative video-based around some frequently asked questions submitted by your audience will see great levels of engagement.
An entertaining video, such as a 'challenge' or an 'unboxing' will hold a viewer's attention while they wait to see what happens next.
You can even showcase your products using videos. Still-image photography doesn't have the same gravitas as showing what your products are capable of in motion and will give your audience a feeling for using them in their daily lives.
Infographics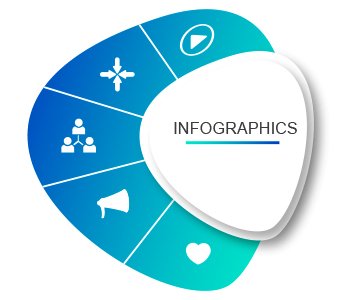 We're all becoming increasingly busier, which means that taking the time to read a blog post or watch a video isn't always possible. This is where infographics can save the day.
Short, punchy descriptions and statistics set alongside images give your audience the ability to get all the information they need without having to pause to read a long article or click on an external link.
Creating infographics also gives your audience a better opportunity to save the image to their device and revisit it. This means that, subliminally, they are aware of your brand as they call upon the saved image for referencing later.
Case Studies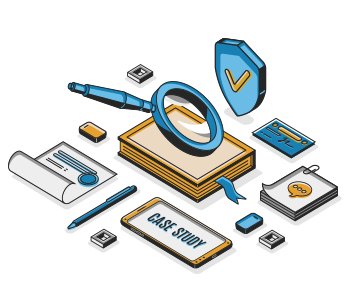 Nothing is more appealing to a potential new customer than reading a real-life review of your products or services. For this reason, case studies are becoming an increasingly popular content type.
A case study also gives your audience a better understanding of your business and how it can help them in their daily lives.
They're easy to share as well and can be created as a variety of content types. Testimonials on your website, social media reviews, and even video reviews are all eye-catching ways to promote your business. An example of an excellent SEO testing case study is this case study investigating maintaining or growing traffic to your website.
eBooks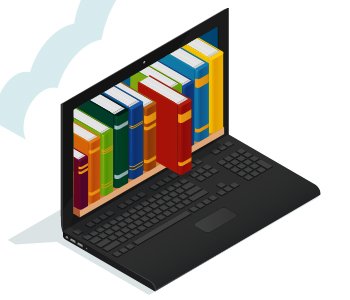 Creating an eBook is a more time consuming and certainly more expensive way of producing content.
This type of content is referred to as 'gated content' as it comes with the possibility of generating leads on potential new customers that can then be passed to your sales team.
Think of it as a hybrid of content marketing and outbound marketing.
For example, an eBook entitled '10 Ways to Attract Garden Birds' will certainly appeal to an audience who wants to encourage more wildlife into their garden.
However, to download the book, they will need to provide some information (such as an email address or telephone number).
It's vital to add in a checkbox that gives contact consent, as well as a link to the accompanying terms and conditions, though.
If you don't, you may end up with furious people that will definitely not want to talk to you. Not to mention, you could potentially be breaking all sorts of GDPR rules.
How To Set Up A Content Marketing Strategy
By now, the basics of content marketing should seem clearer. So, now the time has come to start thinking about setting up your content marketing strategy.
Below, we'll take you through a step-by-step guide on setting up a content marketing strategy, monitoring the results, and getting the best outcome possible.
Goals, Objectives, and KPIs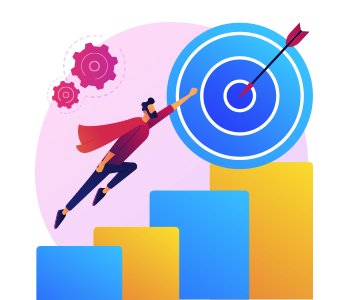 Before doing anything else, it's important to set yourself some goals and objectives. Think about what it is you're trying to accomplish with your content marketing strategy.
Are you looking to increase sales? Or are you simply looking to raise awareness of your brand?
Content marketing can do both and, whilst brand awareness goes hand in hand with increased sales, the content you share can swing more towards one than the other.
This is a fairly personalized thing that you'll discover over time by producing different content types.
You can track your goals by using KPIs (Key Performance Indicators). This will give you a better idea of what content is working for you, how effective it's been, and how many sales you've generated from your content.
Google Analytics is a great tool for this and, with some simple coding through their free Campaign URL Builder, you'll be able to keep track of the results each piece of content is getting you.
You'll then use these results to determine what type of content works best for your brand moving forward. This allows you to focus more of your attention on creating the best content possible for that format.
However, it is worth noting that it can take between 4-6 weeks for your content to start gaining traction and engagement.
With that in mind, it's a good idea to set yourself quarterly goals to begin with.
This will allow you to see how each piece of content delivers and gives you a better opportunity to discover what formats might work best for you moving forward.
Research Your Audience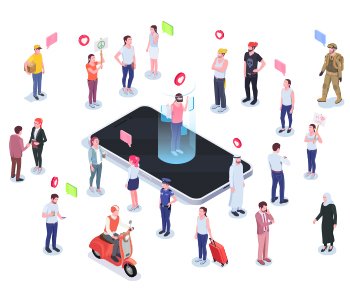 For your content marketing strategy to work effectively, it needs to be seen by people that want to look at it. That's why it's important to research your audience.
Doing this does take a little work, but it's worth the effort to make sure your content is being engaged with by your intended audience.
The best thing to do when researching your audience is to become a member of the audience you're trying to reach.
Join social media groups, trawl through blog comments, and visit forums.
It's here that you'll find the questions and issues that people want the answers to.
You can then use the information you've gained to create content that people want to engage with.
For example, you might have noticed the question 'How do you sterilize jars?' appearing time and time again on a cookery forum.
You can then use that to create a blog post, infographic, or video entitled 'How To Sterilize Jars.'
This content is then discovered by the same people who want to know the answer and is often shared amongst forums and social media pages.
The result is free advertising across various platforms, all of which lead directly to your website.
Find Your Channels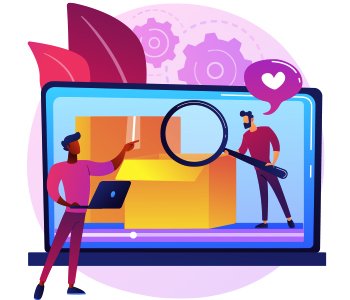 There are several channels available to you when it comes to sharing your content.
You can post your content on forums and web pages; however, the most effective way to share your content is through social media.
From the moment we wake up to the minute we start falling asleep, we are entranced by our social media pages.
This makes them one of the most powerful weapons in your content marketing arsenal.
Each platform is slightly different in its design, though, so let's take a look at some of the most popular.
Facebook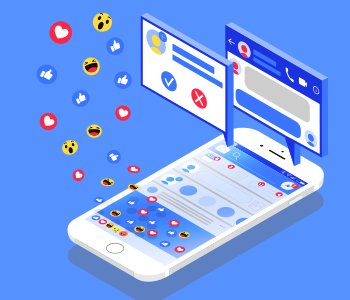 Arguably the king of all social media, Facebook is a fantastic tool for sharing content.
It lets you share your content for free and offers other people the opportunity to share it for you.
As more and more people engage with it, either through commenting or reactions, it'll gain more traction and appear in more timelines too.
You've also got the option to give your content a boost through paid-for advertising using Facebook's Business Manager.
This is where you can set up your funnel and retarget your content to a wider audience.
Instagram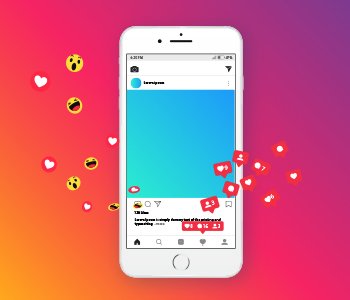 A fantastic place for sharing infographics, Instagram relies on pictures and visual content rather than written words.
For this reason, your content will need to be extremely eye-catching and grab your audience's attention in a split second.
You can, of course, link to your blog or website through your bio. Once you've hit 10,000 followers, you'll also be able to add a 'Swipe Up' link to your story.
It's worth noting, too, that Facebook owns Instagram and that, should you wish to pay for advertising, your 'boosted' content will appear to your target audience across both social media channels.
Twitter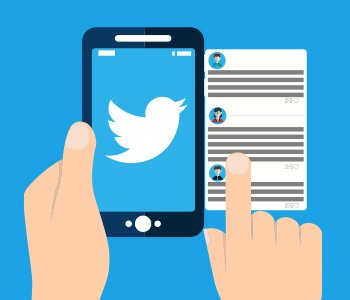 You only get a limited number of words with Twitter, so your content will need to stand out to get the attention it needs as with Instagram.
You can share links directly to your website or blog without having to redirect people to your profile, though.
Twitter is perhaps the best way to gain free brand awareness.
The 'Retweet' option allows your followers to share your content with their followers, getting your name seen by a wider audience.
There's a 'like' button on each tweet too, and this can also make your content appear on the timeline of a potential new follower.
YouTube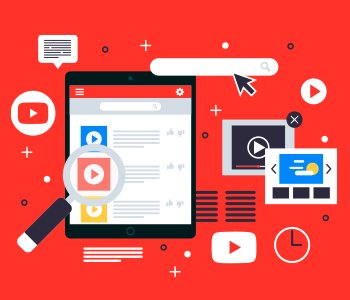 If it's video content you're looking to create, then a YouTube account is an integral part of your content marketing strategy.
It's the go-to social media channel for anybody looking for an informative video, and naming it in a discoverable way ("How To…", etc.) will make it easy for your audience to find.
Your audience can also directly share your video content from your YouTube page by clicking on the social media icons located in the 'Share' option underneath each video.
You've even got the chance to make a little extra revenue as your videos gain popularity through advertising and monetization.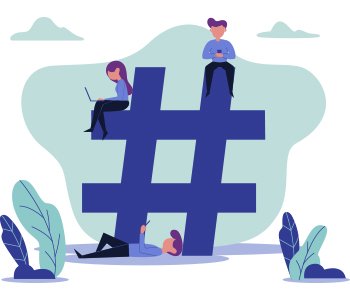 Sharing your content with the world through your social media pages is a sure-fire way to get engagement and traffic to your website.
However, you mustn't forget to use hashtags when posting them (especially on Instagram and Twitter).
This will bring your content into the timeline of your target audience by falling into their interests. It's another way of reaching more people for free.
For example, a piece of content about soccer should have the hashtag #soccer accompanying the post.
It will then appear in the timeline of anybody interested in soccer or following that hashtag.
Choose Your Content Types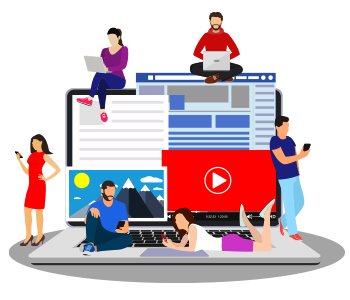 While you might be tempted to create as many different content types as possible, it's better to concentrate on one or two formats and make sure they are as high-quality as possible.
Too many different content types can easily become unmanageable.
This doesn't mean that you can't dip in and out of creating a wide range of content types, though.
The more varied your content is, the better.
Try and create your content around the point you're getting across, and, more importantly, the sort of content your audience is looking for and regularly engages with.
This is something that your KPIs will help you determine.
In-depth topics that require a lot of explanation would be better suited to blog posts. At the same time, 'How-Tos' and instructional content might work better as videos or infographics.
It's all about grabbing your audience's attention in the best way possible, so think about what you'd like to see if you asked the question and build your content type around that.
Find Resources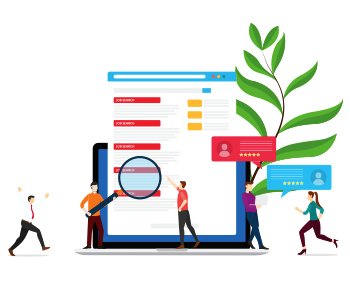 Creating awesome content isn't a simple task, and you're likely to need help along the way.
Whether it's shooting a video, designing infographics, or writing blog posts, it's worth looking into what help is available.
Graphic designers, videographers, and content writers are all fairly easy to find online and can be hired independently.
Hiring somebody else to create your content allows you to spend more time researching and learning what your target audience wants to see.
You also won't have to purchase the necessary equipment to create your content with.
However, if you would prefer to do it yourself, look into what free online software is available to you to design and edit.
You can also find some great video equipment at a reasonable price when you shop around.
Create a Calendar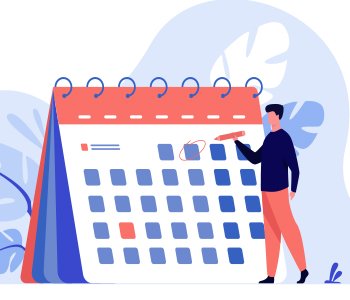 Your topics are chosen, your content is created, and your channels are ready to go.
The time has come to share your content!
But, once it's out there for your audience to enjoy, you've got to keep the momentum going for your brand to grow.
This is why it's a good idea to create a content calendar.
By doing this, you'll be able to keep track of your content, plan your upcoming posts, and set yourself deadlines to work to.
A content calendar is also a super useful tool for remembering what content you've already shared without having to backtrack through your various channels.
A simple spreadsheet will do the job easily enough, but some online programs can help you manage the frequency with which your content is shared too.
'Buffer' is one of these and will let you schedule your content across multiple channels weeks in advance. Facebook also has its own built-in scheduling program.
How You Can Use Podcast Content Marketing To Your Advantage
Videos, infographics, and blog posts are all great, but they require a lot of your audiences' attention.
However, a podcast based around a certain subject can be listened to while your potential new customer carries on with their daily routine.
This is why more and more businesses are turning to the world of podcasting as one of the most effective forms of content marketing.
A podcast also offers the opportunity to inspire listeners.
Whether it be through the enthusiasm for the subject being discussed by the host or giving some invaluable tips, an actual voice delivers a more personable approach and humanizes your brand.
It wouldn't be wrong to consider a podcast as 'marketing on the go.'
The commute to and from the office, traveling abroad, and even plugging in a set of headphones when doing the housework are all opportunities to showcase your brand without your audience having to look at what you're showing them.
The Rising Popularity of Podcasts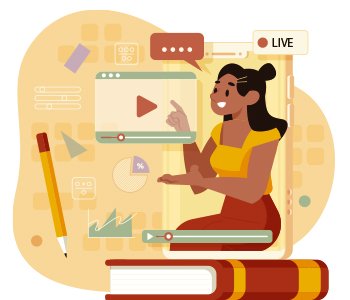 It's no secret that, over recent years, podcasts have become the go-to form of entertainment and information for millions of people from all over the world.
Whether you're commuting to and from work or going on vacation, a podcast is always available to listen to, even without an internet connection.
One thing that makes podcasts so good for content marketing is that you've got full creative freedom over what you talk about.
This means that you can discuss the niche topics that your audience wants to learn more about.
Your podcast will need a certain type of format to work effectively, though.
This will help your show keep some level of consistency from episode to episode and, in turn, will create a feeling of familiarity for your audience.
Inexpensive and Quick to Produce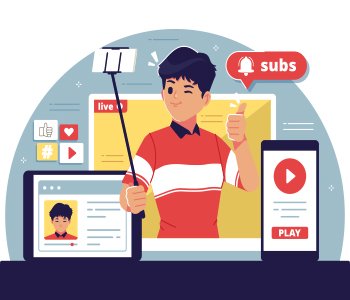 Podcasts are also relatively inexpensive to record and produce, and there is a huge variety of equipment available for different budgets.
Of course, there are certain tools you need to create a podcast, such as a microphone, headphones, and a laptop.
But, by choosing these wisely, you could ultimately be leaving more money in your social media marketing budget.
They are quick to produce as well, and you can even record a few episodes over the course of a day to release over a longer period of time.
Increases Reach and Grow Audience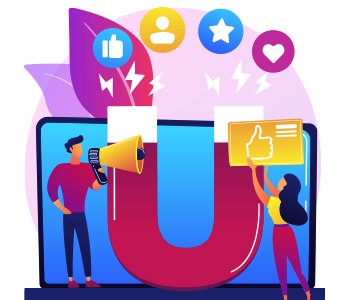 One of the best things about using a podcast as part of your content marketing strategy is that you'll be able to reach a wider audience.
This means that your brand could become globally recognized and, in turn, increases your number of potential customers.
An excellent podcast will soon gather momentum through word of mouth recommendation too.
This is particularly useful if you're talking about a specific subject that interests many people and, as popularity grows, so will your audience numbers.
This means that even more people are aware of your brand than ever and, before you know it, your podcast has become the go-to place for advice and information on your chosen topic.
The Potential for Collaboration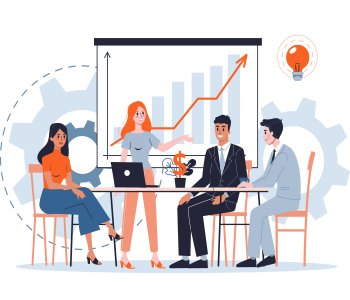 A successful podcast opens up the opportunity for collaboration with other shows too, and, in time, you may find yourself invited as a guest onto another podcast that discusses the same topic as yours.
This allows you to promote your brand, and your show, for free.
This collaborative work also gives you the chance to steer some new listeners towards your show and continue growing your audience numbers.
Cross-Medium Content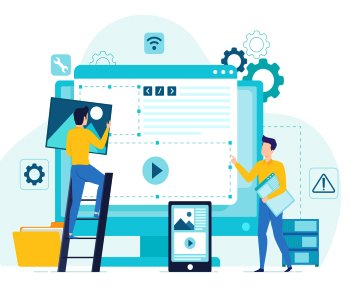 Also known as 'cross-media content,' this is a form of content marketing that uses the same imagery or infographics across different media types.
More traditionally, this included newspapers, magazines, and television commercials.
In the modern age, various social media platforms, podcast adverts, forums, and websites offer us a wider range of channels to share content across different formats.
These can then be used to increase the online presence of a particular campaign, which, in turn, increases its reach to a wider audience.
So, for a podcast, talking about a certain topic could well spark a memory of seeing the same subject on one of your other channels.
Your listener could then head to that post to share their opinion, all the while providing your content with even more engagement.
How To Make Your Podcast Unique
As with any video, blog post, or infographics you're using as part of your content media strategy, it's important to make sure your podcast catches your audience's attention.
A good place to start is to name your show in a way that is both discoverable and tells your potential listeners what it's about.
Take, for instance, 'We Dig Plants' by Alice Marcus Krieg and Carmen Devito. The show's title is catchy, relatable, and tells you exactly what it's about.
Podcast Topic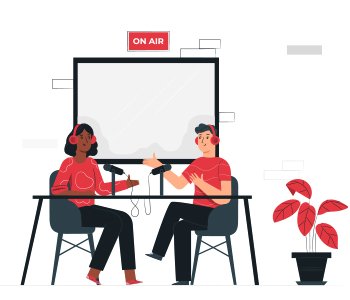 Before you think about what you're going to call your podcast, however, the first thing you need to determine is your podcast's topic.
It's usually a good idea for a business to discuss the different subjects your customers would like to know more about.
This could be technology, sport, cooking, gardening, fashion, really anything relevant to the products you are selling.
If you're a business that sells games, but you're discussing interior design on your podcast, your target audience isn't likely to listen for very long!
Format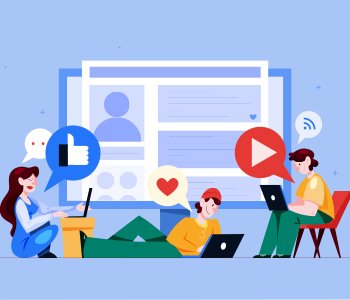 We've touched briefly on podcast formats above, but we'll go into more detail about the different formats available to you here.
This is worth paying attention to, as the format you choose will help you create consistent content between episodes and give your brand a more professional feel.
There are several podcast formats to choose from. However, for content marketing, there are three that work particularly well.
These are 'The Solo Podcast,' 'The Interview Podcast,' and 'The Conversational Podcast.' Each of these is ideal for grabbing and retaining your audiences' attention, but each is quite different.
Let's take a look at 'The Solo Podcast' to begin with. As you might have guessed, this is a podcast format with a single host discussing the chosen topic.
This is perfect for informational shows or for podcasts that rely heavily on questions submitted from listeners.
A show using 'The Interview Podcast' format usually involves one consistent host that interviews a different guest each episode.
This opens up the field a little more for informative topics and allows your audience to hear different advice and points of view on your chosen subject between shows.
Interview podcasts can take a little more time to plan than solo podcasts as research will need to be done on your guest before their arrival.
You'll also need to make sure your schedules line up and that you can both find a day to record on.
'The Conversational Podcast' works a lot like an interview format but tends to have two hosts that discuss a different topic each episode.
This means there is less work involved as you won't need to research a different guest every week.
However, the chemistry between the two hosts must flow, and there are no awkward silences.
After all, your audience will want to feel as though they are a part of the conversation.
It's worth giving a special mention to 'The Panel Show Podcast' format too.
This can be created in a variety of ways and often combines all three of the above.
Either one or two hosts interview a panel of guests.
This again makes it a good choice of format for an informational topic as you'll get a variety of opinions and advice all in one episode.
Tone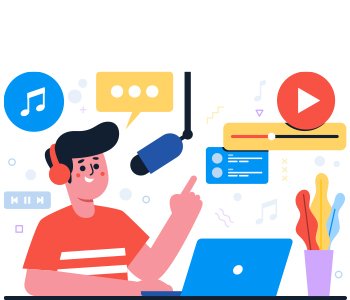 You know that any videos, pictures, or infographics you're using in your content marketing need to stand out.
This is true for your podcast, too and, while you might have the title and the topic sorted out, your show's tone is also incredibly important.
Whether you're hosting your podcast yourself or tasking somebody else with the job, you need to make sure that it has a friendly, conversational tone.
This will be much more appealing to your audience and will encourage them to tune in each week.
The tone of your voice will ultimately go hand in hand with the format you've chosen.
Conversational podcasts, interview podcasts, and panel shows allow two or more voices to interact and bounce off each other.
A solo podcast can run the risk of sounding a little monotonous.
Strong Opinions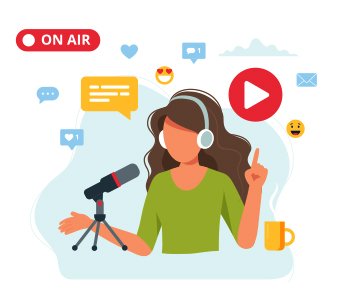 Imagine tuning into a podcast and hearing the same advice or opinion week after week.
There's a pretty strong chance you'd switch off and go on the hunt for another show.
That's why it's important to offer up strong, differing opinions on each episode.
The interview podcast format gives you the best chance to get different views across your chosen topic.
Panel shows are good here, too, as there is a chance you'll have more than one strong, opposing opinion on a single show.
Solo podcasts can do this, too, with the help of audience interaction.
These can be questions submitted through your social media pages or a request for write-ins on a previous episode.
You can even turn to emails you've received through your customer service department.
Make sure you gain permission to read them aloud beforehand, though!
Utilizing Your Podcast To Boost SEO
For a long time, the only way to search for a podcast was by using the platform it is hosted on.
However, thanks to some recent changes, Google has now made it possible for podcasts to be discoverable through SEO.
With this in mind, it's more important than ever to make your podcast utilized in such a way that boosts right to the top of Google's rankings.
But how do you do that?
Well, this is where your podcast's name comes into play again. Naming your show after something that people will search for is a great place to start.
It's not just your podcast's name that's important for SEO, though. You also need to make sure that every episode has the best keywords possible to describe it.
The keywords you choose need to have a high search volume and low competition to get your show noticed, and there are certain tools available to help you discover the best keywords possible.
It's also worth making sure that your show is listed on Google Podcasts.
This is one of the easiest ways to start improving your SEO presence and offers you the opportunity to monitor your rankings and performance.
Distribution and Promotion

While listing your podcast on Google Podcasts is a great way to boost your SEO presence, many podcast listeners have their preferred listening platforms.
These include iTunes, Spotify, SoundCloud, and other app-based podcast hosts.
So, with that in mind, it's worth making your podcast available across the widest range of platforms available.
There is no such thing as 'too discoverable' after all! Also, it boosts your chances of getting more listeners and, in turn, making more people aware of your business.
Once you've uploaded your podcast across as many platforms as possible, it's time to start promoting it!
Again, social media is your best bet here. But how do you create engaging content about a podcast?
Have a graphic designer draw up some eye-catching cover art for your show and lay an audio file over the top of it.
This will give your audience a small snippet of your show and leave them wanting more.
You can even film your podcast while it's being recorded.
This humanizes it a little more and gives people a seemingly exclusive 'behind the scenes' look at your show.
An effective new way to promote your podcast is through QR codes. You can generate a QR code that connects to your podcast and place it in strategic locations where the relevant audience may find it.
Conclusion & Summary
As you can see, there are various strategies and channels available to you when it comes to content marketing.
It's a good idea to try as many content types as possible and see how each one performs for you over a period of time.
This will give you the best indication of how your audience responds to different content types and guides you towards your brand's best way forward.
Infographics, videos, and blog posts are fantastic tools for designing and producing content, but giving your brand a voice by launching a podcast is an essential part of any content marketing strategy.
It's inexpensive, can reach a global audience, and is one of the most budget-friendly ways of gaining brand awareness.