You've got your studio set up. The mic and headphones you selected are of the highest quality possible for podcasting. You've hired a producer for the editing, organizational and administrative aspects of your show. 
But one critical question remains – what is the best day to publish a podcast?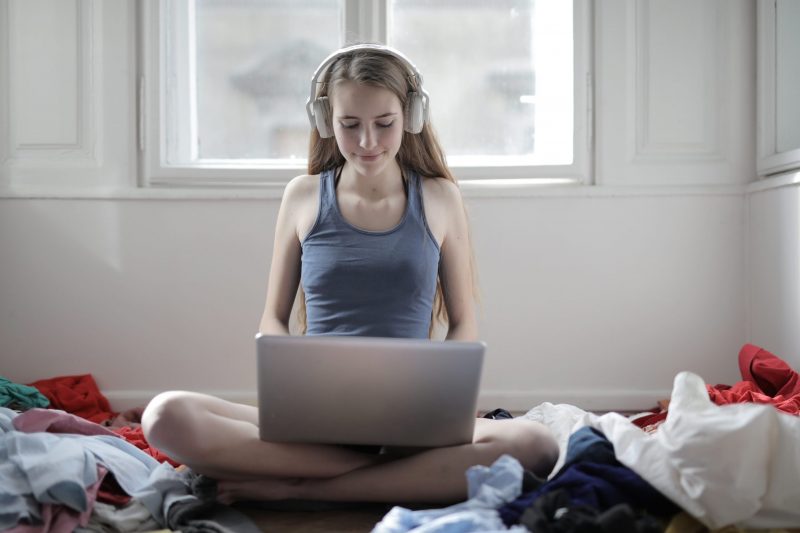 In a crowded platform, the day you choose to release each episode of your podcast is a critical part of your marketing strategy. It can make the difference between your show getting those high download and streaming numbers that attract high-paying advertisers, or falling by the wayside alongside hundreds of others.
But it's not just the day of the week that's important. 
As your audience grows and listeners wait with bated breath for the next installment, you'll need to think about the time of day you choose to publish your podcast too. 
Finding the best day and time to publish your podcast isn't as simple as you might think, though. Of course, once it's out there, it will always be available for new people to discover and for your existing audience to listen to again. But getting the release day right can help your audience grow bigger, faster, and offer your podcast to people who never even knew it existed. 
We've put together some points to consider when deciding on the perfect publishing day and time for releasing your podcast. Getting that right will attract eager-eared listeners and make your show more appealing to brands looking to use it as a valuable advertising platform.
What is the topic of your podcast?
Perhaps the most important thing to consider when thinking about what day would be best for publishing your podcast is what the topic of your show is. It may not seem like something important, but it can help with your show's discoverability. 
For example, if you're making a recap podcast based around a television show, it would make sense to release each episode shortly after the show has aired and is still fresh in your listeners' minds. 
In this instance, your audience will have their views and opinions on the storyline from the most recent episode of the show. Their interest in your views and theories – and in sharing their own – will be hottest in the first few days after the show has aired.
It's all about optimal timing. With that in mind, if the show hits TV screens on a Monday night, the very latest you'll want to publish your podcast would be the Wednesday morning immediately after broadcast. After that, it begins to feel like you've missed the window on that episode.
The Working Week
But what about podcasts that cover other topics? The standard Monday to Friday working week is a good measure to use here for deciding what the best day of the week would be for publishing. 
Early-weekday releases will be welcomed and appreciated by an audience looking for something they can listen to on their commute into the office after a work-free weekend. During the morning commute is often an excellent time to release podcasts built around self-care and improvement when searches for these topics are likely to be higher. Your podcast can become must-listen content to inspire motivation and beat those Monday blues. 
The mid-week, hump-day slump can often be remedied by the release of a comedy podcast on a Wednesday, giving your listeners a much-needed laugh and putting them in the mood for the fun times ahead. 
As Friday closes the working week off, your audience will want to listen to something to help get them in the mood for the weekend. That makes Friday another peak day for releasing comedy podcasts. Podcasts dealing with specific entertainment topics like live music, art, or culture in your area belong on a Friday too. People looking for different things to do with their weekend might be inspired, while possibly persuading venues to become advertisers or offer discounts to your listeners.  
Not everybody hits the nightlife on the weekend though. Friday is also a good day of the week to release podcasts offering information about mastering those DIY jobs your audience has been meaning to get around to doing. Gardening podcasts will be more successful on Friday, too, because your audience will have a free weekend ahead of them to make the most of your advice.
By knowing you're releasing podcasts on a Friday, it can help you give bespoke advice to a gardening audience too, including localized weather forecasts for that weekend, or any discounts on offer at particular DIY or plant stores. Again, knowing your podcast release day in advance helps you offer better content to listeners and possibly entice advertisers to take an interest in your podcast too. 
Time of Day
Much like ongoing television or radio shows, a podcast should stick to the same time and day of the week whenever possible. That allows it to become a part of your audience's weekly schedule and ensures consistency, but what about the time of day for releasing your podcast? 
Generally speaking, it's usually best to publish your podcast in the morning so that it's fresh and ready for download as soon as your listeners are awake. Many podcast hosting platforms will also notify subscribed listeners that the podcast is ready and waiting for them. If that message comes through in the morning, it's much less likely to be dismissed as the day's events begin to unfold. Listeners might even make it a regular part of their morning commute.
Regardless of how much research you do, finding the perfect publishing day for your podcast will always be trial and error at the start. That means it's essential to keep an eye on your analytics when starting. 
Look at the time and day that your podcast is being downloaded or streamed the most, and then consider making this the day you release each episode. Ideally, release it slightly earlier than the point of peak download or stream, so people can have it ready to go at that most convenient time. Your audience can help guide the way, and will ultimately show you when they want to hear what you've got to say. 
You can also use social media platforms and appropriate hashtags as a way to advertise your podcast and offer it to more ears. TV recap shows can use the corresponding hashtag for the show itself, while podcasts based around self-motivation can make great use of the #MondayMotivation hashtag. Get permission to hashtag your podcast with any advertisers too, and boost your audience that way.
Final Word
Finding the best day to publish your podcast takes a little research, but it's certainly worth doing. Not only will it help boost the chances of your show getting listeners, but the consistency of a regular slot is highly attractive to paying advertisers.
Getting a regular download time means people begin to expect you in their ears at a specific time. That helps them build you into their listening lives, helps them recommend you specifically to friends, and helps reassure advertisers they're getting 'peak-time' ears listening to their messages.