Podcasts are hugely popular globally, with over 55% of the US population having listened to one. In 2020, it was estimated that over 155 million people are weekly podcast listeners.
Their format helps the popularity of podcasts, but a lot of it also stems from marketing and networking techniques. It will likely take a decent amount of time for your podcast to reach the level of popularity you are aiming for, but do not be discouraged.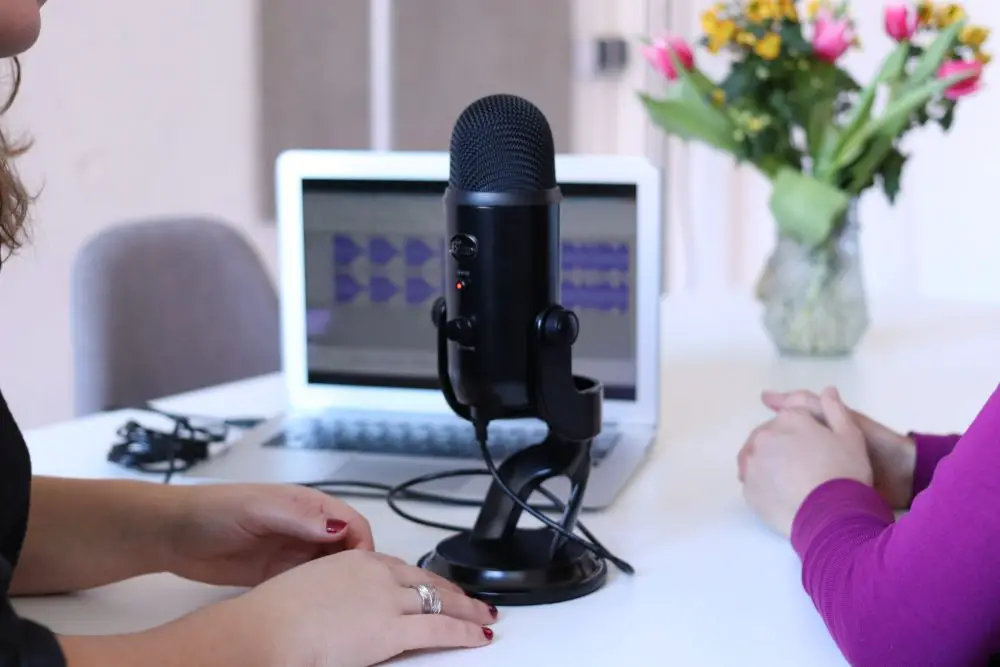 Streaming Platforms
The two leading streaming platforms for podcasts are Spotify and the Apple podcast app. These are known as podcatchers or podcast aggregators. Launching your podcasts on one of these platforms is a great way to promote your podcast to a broader audience and boost your potential audience numbers.
It is a good idea to submit your RSS feeds to as many aggregators as possible. This will allow you to broaden your reach and expose your podcast to new and more varied audiences. The more people that engage with your podcasts on each aggregator, the more your episodes will be boosted to new audiences.
Release and Publishing Schedule
When releasing your first podcast episode, it is a good idea to release more than one at a time. This will allow your page to have a back catalog for new listeners to explore. This will create a sense of commitment to your podcast and makes it easier for new listeners to remember you.
There is a wide variety of information available on podcast publishing. Look at podcasts in a similar genre or categorization bracket to yours, and check their publishing schedules. Try and find any trends in the schedule – these are likely good times to publish your podcast.
Once you have posted a few and begun to collate your user, reach, and publishing data, you can start to look for trends catered more specifically to you.
Audience Interaction
One of the fastest and cheapest ways to improve your podcast's popularity is to get your audience to do some of the work. Ask them to subscribe to your channel, share your podcasts, and leave reviews for the episodes.
A good review will tickle the curiosity of people unsure whether to listen, increasing your reach.
Networking
One of the best marketing strategies is to make use of word-of-mouth advertising. Find local events and conferences which relate to your podcast topics. Here, you will meet people who share similar interests and are likely to make up your target audience. You will get some fantastic feedback and inspiration from chatting with these people, and you may even make some valuable contacts.
Similarly, you should also try and make your way into podcasting communities. Ideally, you will begin to link up with other podcast creators. You can discuss marketing strategies, support one another, and maybe even collaborate on podcast episodes. If you make friends with a popular creator, this is an easy way to boost your audience reach.
Don't be afraid to ask other creators to appear as a guest on your podcast or to share your podcast on your behalf. This will boost your reach and can lead to exciting collaborations further down the line. It is an excellent idea to offer to promote their podcast too.
Look at Forums
One of the best ways to draw in listeners is to be saying something of value. If your podcasts cover the genre of true crime, look at popular forums on Reddit, Twitter, and other social media platforms. Try to add something new or exciting to the conversation.
It is an excellent idea to gain some popularity within the forums as a user before promoting your podcasts.
Promote to a Range of Platforms
You can add a video element to your podcast. This is helpful if you want to get your image out alongside the podcast element or if you are interviewing a guest.
This video can then be cut into smaller, highlight clips. These can be used to promote your podcast on a range of media platforms such as Tik Tok and Instagram.
Do not forget to adapt your phrasing for each different media platform. The tone on Facebook is vastly different from the tone of Twitter. If you do not phrase your posts correctly, they are likely to gain less attention.
You should treat social media as advertising tools and manipulate them to work for you. Start learning about the algorithms behind each. As you understand them more deeply, you can use them to your advantage. Make use of the interactive features each contains to create a conversation with your audience.
Why are podcasts so popular?
Many reasons make podcasts the perfect soundtrack to modern life.
They allow you to multitask, meaning that time is saved. This is ideal for the busy modern person who is always on the go. Many people will choose to listen to podcasts while doing other activities, such as exercising, driving, or cleaning. Podcasts are the ideal way to keep learning without halting everything else you are doing.
It is an easy way to catch up on current events and news. The New York Times podcast has over 2 million daily listeners, many people using this media as a news source. Generally speaking, news podcasts are listened to within 24-48 hours.
The most popular podcast categories include music, crime and mystery, hobbies, and food. These are topics that people are interested in and will seek out to broaden their knowledge. Podcasts are not only educational but are rapidly becoming a popular form of entertainment too.
There are many different formats of podcasts too. This keeps them from becoming repetitive and boring, allowing for topics to be explored in new and different ways. These can range from fiction to interviews, from live to pre-recorded.
How do I know if my podcast is doing well?
One of the best ways to know how your podcast is doing is to look at your download numbers. As soon as you launch your first podcast episode, you will have access to these figures. Do not be disheartened if they are lower than you expected, as podcasts are a time investment.
As time goes on, you can begin to compare your figures to other prominent podcasters in your category. This is the best measure, as different categories will have different levels of interest.
Try to work out a rough figure for your potential audience size. How many people are interested in your discussion topic, how many are likely to listen to podcasts? This will give you a more accurate representation of the numbers you should be expecting to see. If your topic is incredibly niche and only attracts a small audience, lower downloads are not a bad thing.