If you are the greatest why would you go around talking about it? – Joe Rogan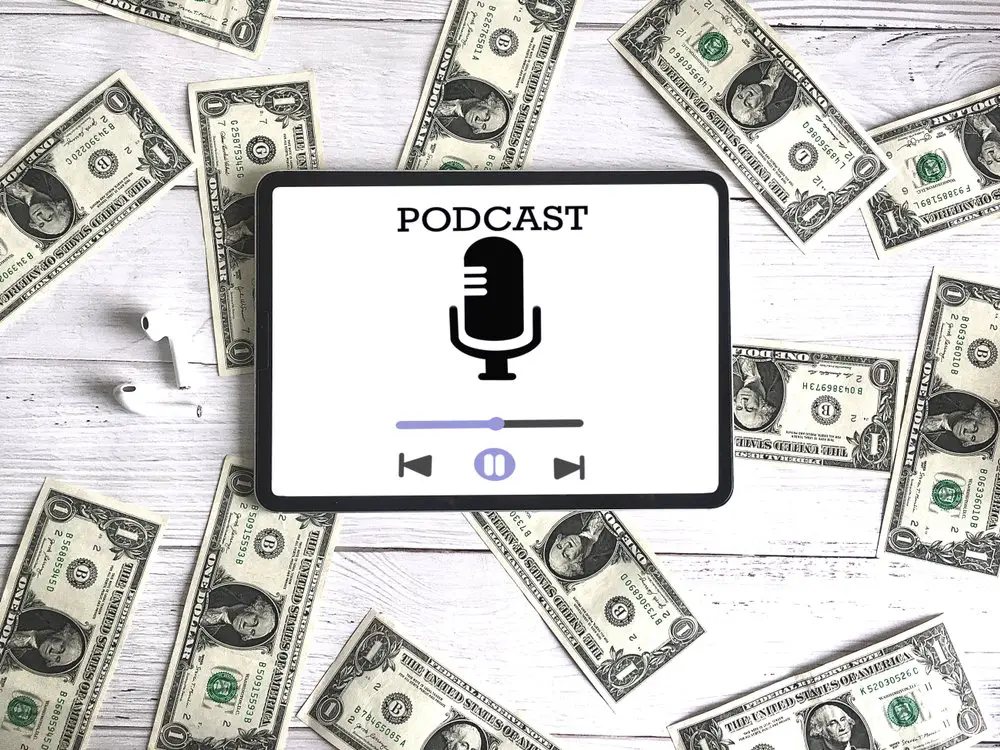 Even though it didn't really enter the mainstream consciousness until the beginning of two thousand and five and is a relatively recent entertainment phenomenon, Podcasting has become one of the most lucrative, self-start businesses of the twenty-first century.
As an industry, its growth potential is absolutely staggering as it attracts eager new listeners every day. With an ever-increasing number of sponsorship opportunities and advertising revenue streams appearing all the time, it's no wonder that some of the more established online audio platforms are beginning to follow the format with growing interest.
Unless you've been living in the Sahara or have somehow managed to avoid online news completely, you'll know that Spotify was the first company to take the plunge and sign an exclusive deal with one of the world's most famous podcasters.
During the first half of two thousand and twenty, the streaming platform signed a multi-year deal with Joe Rogan that not only brought his show under their umbrella but also guaranteed that the only way that his estimated monthly audience of two hundred million could tune in and listen to what he had to say was by listening to on it on Spotify.
But it isn't just Rogan who's making his fortune as a podcaster, other shows are helping their creators to get rich, and we're going to talk about the cream of the crop who have transformed podcasting into one of the wealthiest entertainment formats on the face of the planet.
It might seem like Joe Rogan suddenly appeared out of nowhere, but the former television star and stand-up comedian is a long-time podcasting veteran who worked hard at his craft, discovered that he had a talent for talking and a natural ability for choosing incredibly diverse and interesting people to interview.
Rogan's rise to stardom wasn't instantaneous, and by no means is he an overnight success. Still, thanks to an expanding audience and a line of sponsors and advertisers who were, and are, falling over themselves to be involved with his show, Rogan had amassed an estimated thirty million dollar fortune from his show before signing his one hundred million dollar contract with Spotify.
One of the first podcasting millionaires, Rogan's show still attracts the kind of monthly listener figures that most mainstream sites could only ever dream about.
It started with a simple idea. A group of actors thought it might be fun to start recording their weekly gaming sessions and hosting them as podcasts.
They didn't think about potential audience figures. They just assumed that if anyone started listening that it would be a small victory and that they'd be able to share their hobby with like-minded individuals.
Even though they had no goal and hadn't thought about what might happen, word soon began to spread, and Critical Role became one of the most talked-about niche interest podcasts on the internet.
That widespread fame saw the group's show turned into an ongoing comic books series with indie publisher Dark Horse. When they launched a Kickstarter campaign to raise one million dollars to fund a twenty-minute animated special, the response broke box office records.
Critical Role not only funded their show in record time, but their campaign also shattered all expectations and netted the podcast an unbelievable eleven and half-million dollars and proved that you should never underestimate the power of a specialist podcast or the potential financial power of its audience.
A political satire and humor powerhouse, Chapo Trap House makes light of the current geo and national political scene to make sense of the nonsensical and bring a little levity into their audiences' lives.
And it seems to be working as not only do their audience love what they do and listen to every show religiously, but they've also made it possible for the team responsible for creating Chapo Trap House to make a very impressive living at what they do.
Running on a Patreon platform where their audience pays a set monthly fee to access further content which effectively sponsors the podcast through crowdfunding, Chapo Trap House earns an estimated monthly income of around one hundred and sixty thousand dollars from thirty-five thousand patrons that are divided equally among all of the writers and talent responsible for bringing the podcast to life.
A platform for a series of interconnected podcasts, Smart Passive Income, aims to provide its listeners with all of the tools and knowledge that they'll need to forge their own successful business built on passive income streams.
Pat Flynn, the mind responsible for breathing life into Smart Passive Income, uses his platform to talk to fellow podcasters and a number of his affiliates to help his audience achieve their business dreams in the same way that he has.
Regarded as one of the most authoritative and informative podcasting sites on the internet, Flynn's platforms, through the affiliate revenue that both of his podcasts generate, are thought to earn at least one hundred thousand dollars every month.
Smart Passive Income is a perfect example of how affiliate networking can and does work in podcasting and the rewards and benefits it can generate for hosts, creators, and audiences alike.
Named after the infamous Wes Craven film that was partially responsible for the slasher genre of horror movies, it doesn't take a genius to work out that Last Podcast On The Left is dedicated to the darker side of life, and judging by the size of their audience and its rabid devotion to the show, it's an incredibly popular and profitable area of fandom.
Indulging in all things horrific, from movies to serial killers and conspiracy theories to urban mythology and folklore, the trio responsible for bringing the Last Podcast On The Left into being have used it as a launching pad to take the show on the tour, have their first book published and to create their own line of trendy cult merchandising that has found favor with fans all over the world.
While it's almost impossible to guess how much the Last Podcasters On The Left have made from their various spinoffs, with an estimated twelve thousand patrons supporting their podcast through monthly subscriptions and donations, the show earns the podcasters who built it from the ground up and amassed a library of more than five hundred episodes a horrifically respectable fifty-six thousand dollars a month.
There really is money to be made from the dark side; you just need to know how to talk about it.