Many people new to podcasting don't realize that you need a podcast hosting service to store and publish each episode of your show.
And, just as with all podcasting equipment and software, there can be some confusion when it comes to finding the perfect hosting service for your needs.
However, if you were to gather a group of podcast hosts together and ask each of them what their preferred hosting service is, we can guarantee that two names will come up time and time again- Libsyn and Blubrry.
But what makes them such a popular choice? Does one have any features that the other doesn't? And, most importantly, which is the better of the two?
Don't panic! We're here to answer all of these questions and more! Below, you'll find a comprehensive breakdown of everything both Libsyn and Blubrry has to offer. And, in the end, you'll have a much better idea of which one is the best choice for your podcast.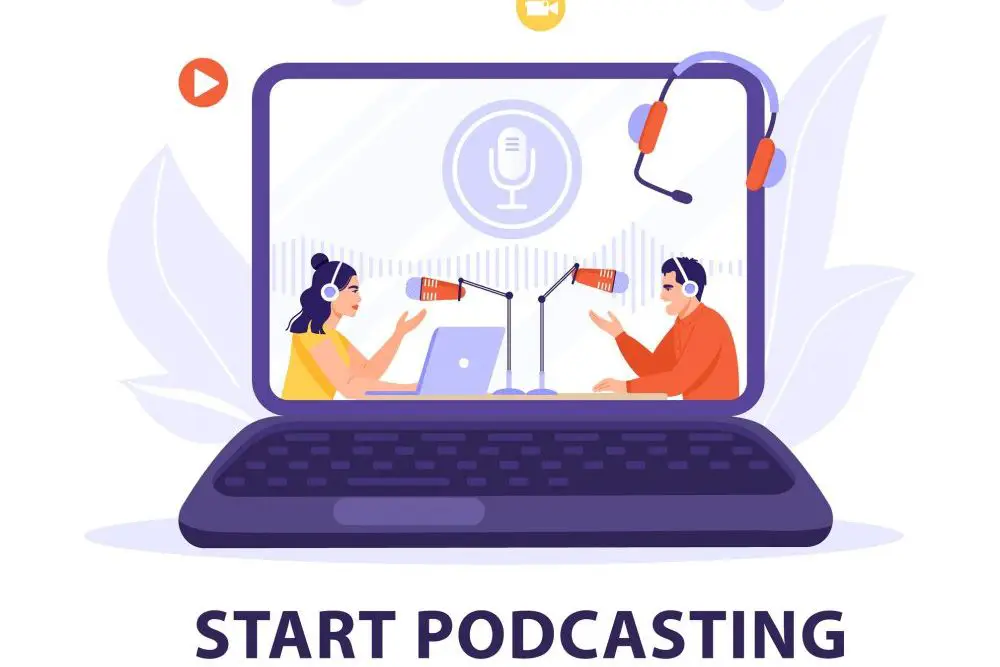 Price
Before we start picking apart all of the features and specifications each podcast hosting service offers, let's take a moment to look at the price.
This is incredibly important, especially if you're new to podcasting or working with a limited budget, so it's worth paying attention to.
As it currently stands, Libsyn is the cheaper of the two, with prices starting at $5 per month for 50MB of storage. Comparatively, Blubrry charges $12 per month for 100MB of storage. Both of these prices are the lowest prices available for each service.
A typical podcast will need around 250MB of storage per month. Again, Libsyn is the cheaper option at this storage capacity and offers you 250MB of monthly storage for just $15. Blubrry isn't far behind, however, and offers you the same for $20 per month.
Plug-Ins for Self-Hosted Podcasts
Many podcasters prefer to self-host their episodes and publish them online, and, again, both Libsyn and Blubrry have plugin tools at their disposal to help you do this.
Blubrry comes out on top here simply because they publish Powerpress. This is the most popular and certainly most potent WordPress podcasting plugin. It gives you the ultimate power to publish your podcast episode from within your own WordPress website.
Uploading your episodes to your website is super easy with the Powerpress plugin, and you don't even have to leave your WordPress site. This makes for a much more streamlined experience.
You're also offered a few extra options when using Powerpress, including RSS feed control, so managing multiple podcasts on the same site is easier than ever.
Libsyn also features a plugin called Libsyn Publisher, and it essentially works in the same way as Powerpress. With Libsyn Publisher, you're able to link your WordPress account with your Libsyn account and work directly from within your site. You're also able to publish new episodes without having to host the media on your site.
There isn't much difference between Powerpress and Libsyn Publisher. However, if we were going to pick things apart, it's worth mentioning that with Libsyn Publisher, you're only able to place the episode player at the top or bottom of a post.
With Powerpress, you've got the option to place it anywhere within your post.
Publishing with a Media Host
Of course, if you prefer not to self-host your podcast, you can also use Libsyn or Blubrry as a media host. If this is the route you'd like to go down, then we'd say Libsyn is the best choice.
This is because it features a wide choice of templates and generally offers you more options for creating your podcast. You're also given a (mydomain).libsyn.com website, which is a fantastic feature for anybody looking for a complete package.
You're also given the option to 'Whitelabel' your podcast when using Libsyn by using your own domain if you prefer, and this helps to take a lot of stress out of podcasting.
This is because Libsyn will take care of any glitches or issues for you. You won't even need to worry about updating it. Instead, you'll be able to concentrate on creating quality content for your show.
Blubrry's approach to podcasting is that shows should have their website and, as such, they don't promote their media hosting as a service. This doesn't mean they don't have one, though, and if you wanted to go for Blubrry, then you can still get access to a (mydomain).blubrry.com option.
This presents itself as a basic WordPress site, so it's potentially a good idea for anybody new to podcasting or unsure about publishing an episode of their show.
Statistics & Reporting
Keeping track of your podcast's statistics is a great way to monitor what your audience numbers are and where in the world they're tuning in.
Seeing these statistics is also a great way to present yourself to any potential advertisers and sell some air time, turning your podcast from a hobby into a lucrative business venture!
Both Libsyn and Blubrry offer statistical reporting, but each is quite different from the other. Let's look at Libsyn to begin. While it initially fits the bill as the cheaper option, the price of your Libsyn subscription begins to creep up if you want access to your podcast's statistics.
On the $5 per month subscription, you get absolutely no statistics at all, but adding an extra $2 to the bill gives you access to basic stats.
You'll also only get access to your basic statistics on the $15 per month subscription and will get more detailed reporting once you start spending more than $20 per month.
Blubrry is arguably the better option if you want to get full access to your stats, as they offer detailed reporting on all subscription packages regardless of price.
Players
Libsyn offers a player that can be embedded or published within your posts. It's fully customizable and displays your cover art while it's playing, so it's an excellent option for anybody that wants to make their brand visible at all times.
It also features a share button, a full episode playlist, and a download button. This makes it a much more user-friendly experience for your listeners, giving them quick access to all of your episodes and making listening to them super easy.
Not to be outdone, Blubrry also offers a similar player except their's features a subscribe button as well and is designed to work on all platforms. This means it can be listened to through a phone, laptop, or tablet.
Apps
In a world where everybody wants quick access to everything straight from their smartphone, it's a good idea for your show to have an app. Libsyn comes out on top for this service as they will provide you with a custom-built mobile app if you're on a plan of $20 per month or higher.
However, it's worth noting that there is a one-off $50 fee to have this done, and then a $10 per month maintenance fee added to your subscription. Is it worth the extra money, though? We think it is.
The reason for this is that Libsyn's smartphone apps aren't directly linked to your RSS feed. This allows you to publish app-exclusive content, such as behind the scenes photos, videos, or cut audio. This then gives listeners more incentive to download your app instead of subscribing through a streaming service.
But what about Blubrry? Sadly, their app service isn't as advanced as Libsyn's and, instead of offering an in-house option, you'll be referred to an external app developer. This does mean that you've got a service from somebody that works on apps exclusively but adds to the number of names you've got to keep track of.
Destinations
If you'd like more control over where your podcast goes once it's published, then Libsyn would also be the best choice. This is because it offers a service called "Destination Publishing."
This feature also allows you to publish your show to any date or time in the future to the minute of each directory and independently from each other.
When using Destination Publishing, you can also set up your social media accounts (Facebook, Instagram, Twitter, Linkedin, etc.) as destinations and publish custom messages and links to each.
Podcast Directories
Every podcaster knows that if they want their show to become discoverable, it needs to be added to a podcast directory. Both Libsyn and Blubrry give you the option to be listed in every major podcast directory, including iTunes and Spotify.
Both services also support Apple Podcast tags, so you'll be able to add episode numbers and season numbers.
You can even choose to have your show displayed as "serialized content," which allows new listeners to begin straight from episode one rather than scrolling back through each show.
Conclusion
So, to the million-dollar question – is Libsyn or Blubrry better? The truth of the matter is that both are fantastic services, and each offers something different. The question of which is better comes down to what suits your podcast's needs better.
If you're looking for simplicity and speed, then Blubrry could be the right choice for you. It allows you to work directly from your website's dashboard, and it's also the cheaper of the two.
Suppose you'd like a service that offers you the opportunity to create an app and share episodes to different destinations, including social media pages with ease, while still listing your show in major podcast directories. In that case, Libsyn is the one for you.
However, bear in mind that it does come with a few hidden costs and extra subscription fees, so it may not be the best choice if you're on a budget.