So, you're thinking about starting a podcast – maybe as a business, a side hustle, or as a hobby – but you're not really sure or even utterly clueless as to how much money you might need to start?
Well, no need to worry because I'm going to run you through the fundamental costs you would incur in setting up and kickstarting your podcasting career.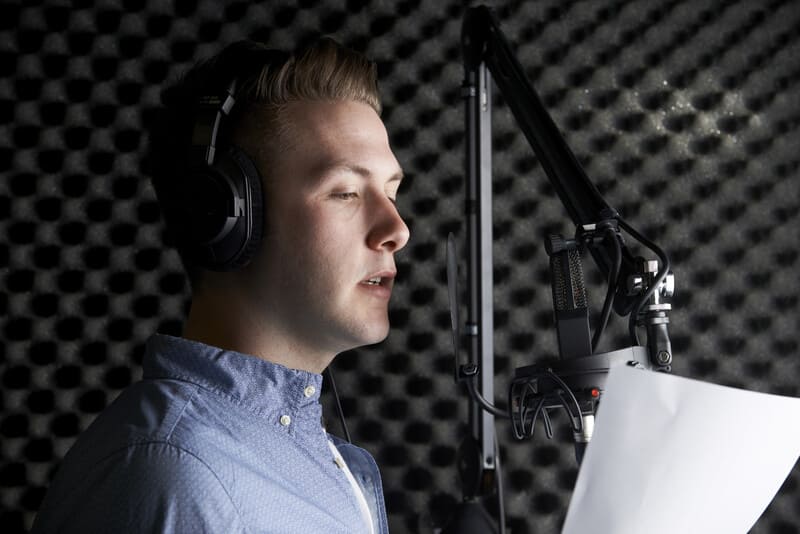 If you're reading this, one burning question that is going through your mind right now is…"how much would it cost me to start a podcast?"
The answer to that question could be as high as $1000 or as low as $200. It all depends on who you are and what you're looking to do with your podcast.
Before I go on, let's run quickly through precisely what you need for a podcast, so you know what you'll be spending your money on.
The Set-Up
The podcast set up requires two kinds of costs, hardware and software costs.
For hardware, you need a microphone, obviously, and a good one at that. It's imperative to focus on making your audio crisp, clear, and easy to listen to because if you're expecting someone to sit and listen to you for like an hour, you need it to be tolerable.
You also need some microphone accessories like pop filters that help with plosives, headphones to monitor your sound, a boom arm to mount your mic on, and a mixer or an audio interface.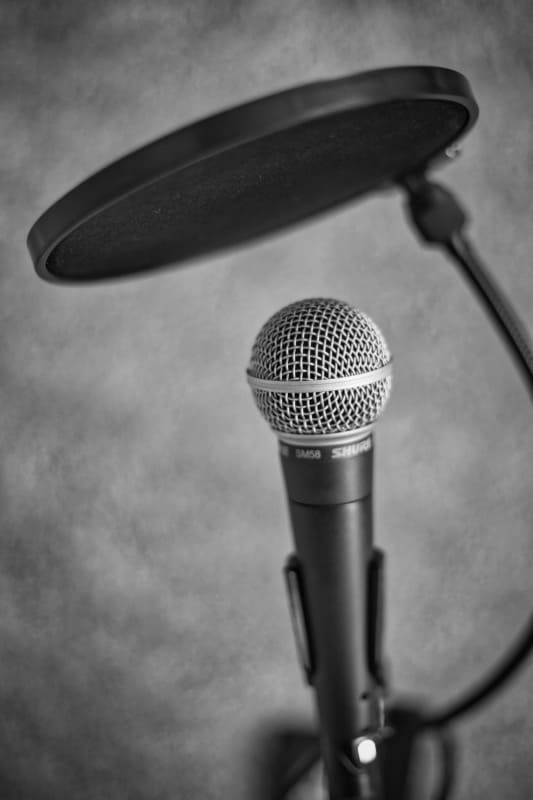 You probably already have a computer, and most modern computers will work. You can find free and paid recording apps easily and free ones should be sufficient.
Alternatively, if you don't have a suitable computer, you can record a podcast on a smartphone.
That's it for the hardware end of podcasting. For the software end, you'd need recording and editing software, a podcast hosting provider, and, in some cases, a domain name.
I've highlighted all you'll need for a typical podcast setup, so now let's get into how much it is to get one running.
First of all, there are two different kinds of people in the podcast community. There are your toe-in-the-water people and your deep-end people.
The toe-in-the-water people are those that are pretty sure they want to get into podcasting, they find it very interesting and would like to give it a try but don't want to invest heavily in it yet so would want to start with as little investment as possible.
For the deep-end people, that know they want to podcast, they know they're going to be podcasting for some time, and it's going to be a significant driver of their business, and so they are willing to invest little bit more upfront.
Whichever one of these two categories you fall in to, it doesn't matter. I'm going to break down exactly what it is going to cost you to get your podcast off the ground and get it started.
Toe-in-the-water Costs
Like I said earlier, this category of people is just starting out and probably just wants to test the waters or make podcasting a hobby, so don't necessarily want to put a lot of money on the line.
If you're in this category, you want to start with a quality microphone that is not all that expensive but will still do the job. You can get that for an average price of $60. Then slap on some headphones that should cost around $20, a boom arm for about $25, and a pop filter which has an average cost of $15.
And that's it for the hardware and equipment. For the backend, where all the editing and recording take place, you'd need software.
Since you aren't looking to spend much, you can use the Garage Band Audio recording software that comes with a Macbook. Or you can download, for free, the Audacity audio software for PC.
Now, of course, you want to upload your podcast to a podcast hosting server, and you can go for a variety of options. Amongst the podcast hosting options that are affordable are SoundCloud, Castos, Buzzsprout, and Libsyn.
There are about 30 options, but it's a commodity and the prices are about the same most of the time. It's a competitive market, and the one thing to look out for is a limit for the size of the files or maximum time limit for shows per month. Those are silly limits to deal with so that's why I use Castos.
With these costs highlighted, you should need a capital of at least $150 upfront and a monthly charge of at least $10 up to about $30.
Deep-End Costs
Now, this is for those that are all-in and want to make podcasting a career choice.
Starting with the microphone, you will want to get one with better quality, so investing substantially in one is a no-brainer. A condenser or dynamic microphone will cost you about $100 up to $700, depending on the model.
You'll also need accessories like a quality boom arm of $100, a shock mount of about $25, quality headphones that will help you monitor your sounds accurately of about $20-50.
Also, you need an audio interface if you're using XLR mics to hook up the mic to your computer. You can get those for about $200.
The quality of the equipment you buy sets your podcast apart from a hobby or a one-time gig to a professional podcast channel.
Editing your audio is the next thing that comes to mind, and for a professional set up, you might want to go for a software that will give you better options and more features than the free or cheap ones around. The price for software ranges from $20 to $30 a month, and others you can purchase at a one-time cost of about $100.
You might also need to do interviews once in a while on your podcast, and as such, you need recording software. So you can use Zoom or Skype and record from there. If you want 3rd party software, like Ecamm Call Recorder for skype, you might spend about $40 for a one time purchase.
So if you are serious about podcasting, you'd have to reach deep into your pockets to put up a total of at least $700 in upfront cost and a monthly subscription fee averaging $35.
Website Hosting
In either case, you need a website and WordPress is the go-to for the content management system. You can use the cheapest, share hosting plan which will often be about $5+ per month.
Our Pick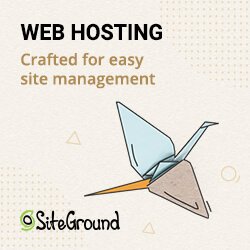 From the website, you'll be able to easily upload your audio files, publish show notes, and generally, have the infrastructure to grow your show.
References