The Theo Von podcast This Past Weekend is very quickly growing in popularity to become one of the top comedy podcasts in the world.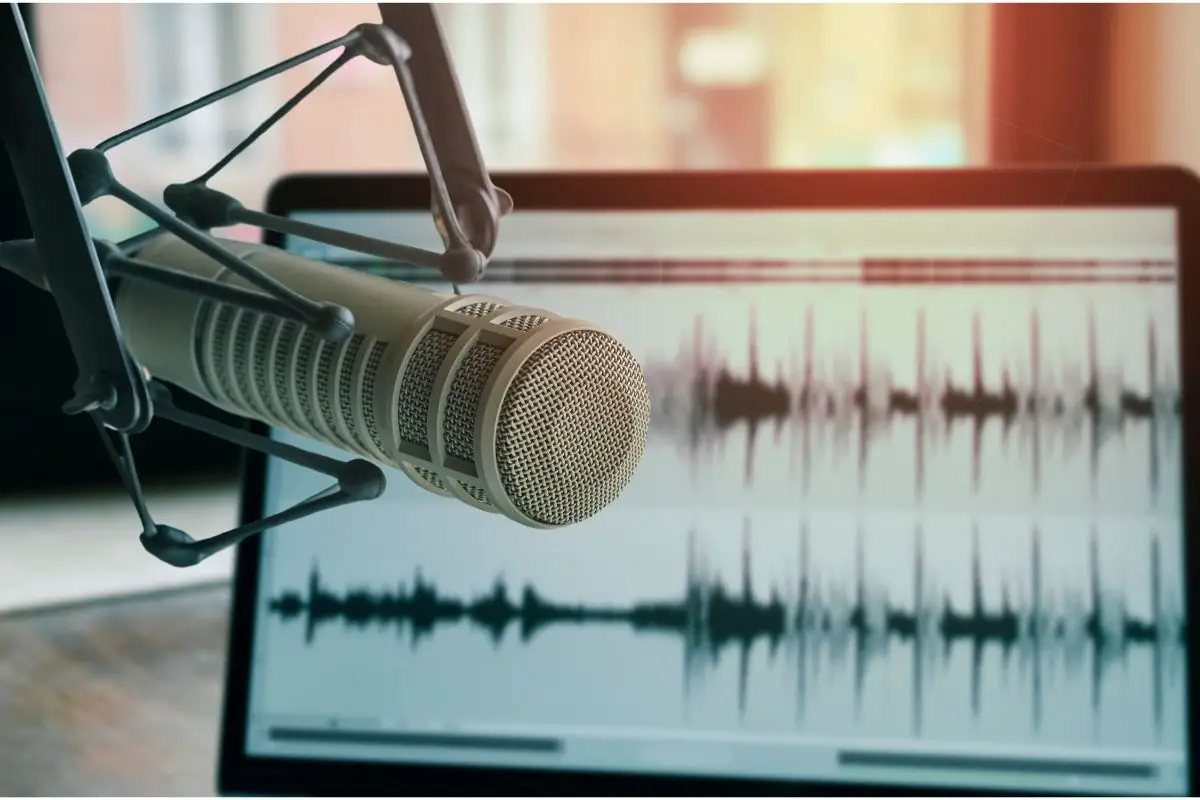 On the show, Von gives his account of recent events and occasionally takes listener calls to get a sense of what is happening the world over.
Theo can effortlessly weave his iconic brand of humor throughout his podcast to create a very easy show to listen to.
But which podcast episodes genuinely stand out as the best of the best? Which episodes give you the best sense of Theo's humor and have the best guests? Let's find out!
Episode 195 – Nick Swardson
In this episode, Theo Von is joined by his guest, fellow comedian Nick Swardson, to discuss Nick's eclectic career as a stand-up comedian and his time as a screenwriter and producer.
You may recognize Swardson from his work on films such as Hotel Transylvania 2 and TV in the hugely successful Reno 911!
And he brings his fantastic sense of humor to this truly brilliant episode.
Within this episode, the two discuss their shared experiences with the podcasting legend Joe Rogan, which helps to illuminate some insight into the biggest name in podcasting.
As well as this, the two also discuss stories involving their past use of drugs.
The two hosts share such a great sense of humor that it is sometimes hard to tell what stories are true and which ones are fiction, which keeps you engaged and on your toes throughout!
Listen to this episode on youtube
Episode 158 – Christmas Spectacular With Will Sasso
Don't worry; it doesn't have to be Christmas to enjoy this wonderfully funny Christmas spectacular from This Past Weekend.
In this episode, Theo is joined by the comedian and actor Will Sasso, whom you may know from his appearances in How I Met Your Mother and The Three Stooges.
Sasso joins Theo for an hour-long chat about everything from his personal life to his many roles on TV and film.
But perhaps most importantly, they talk about the holiday season and how to make sure that you don't end up like Scrooge McDuck.
Listen to this episode on youtube
Episode 73 – Stuck Yoovah
This solo episode has quickly become a fan favorite, and we're not surprised to hear why.
Von is in top form here and brings his comedy A-game as he explores countless hilarious and insightful stories infused with character.
Theo Von is a very talented storyteller and wordsmith, and this episode shows off just how good he can be at telling a story.
Listen to this episode on youtube
Episode 182 – Who Is Listening?
In this episode, Von takes a deeper look at who exactly is listening to his podcast. This helps to give you greater insight into who Von is as a person and exactly why people enjoy tuning in.
In a way, this episode is like a celebration of the This Past Weekend podcast.
Von talks about James Gunn in this episode, director of The Suicide Squad, and some of his past stories of college scandals.
Listen to this episode on youtube
Episode 191 – State Wars March Madness Part 4 With Jim Gaffigan
Jim Gaffigan joins Von as the co-host of this episode, as the two explore topics such as the state of politics and the ever-growing world of sports.
Jim Gaffigan is well known for his unique brand of comedy and his many appearances in film and television, making him a perfect guest for Von to play off of.
Gaffigan shares his thoughts on Donald Trump and the political climate in America at the time. He also discusses his new book, "Dad Is Fat," and how he came to write it.
Listen to this episode on youtube
Episode 116 – Bobby Lee
Standup comedian Bobby Lee is the star guest of this podcast episode.
Lee brings a unique style of comedy with him, leading to some truly remarkable stories and moments and some riotous laughs.
You'd probably recognize Bobby Lee from his appearances in Harold & Kumar Go To White Castle and Pineapple Express.
Bobby Lee is a highly skilled comedian and improv storyteller, making this episode particularly engaging.
The energy between the two hosts here is incredibly vibrant and casual, which makes it a very relaxing episode to tune into.
Listen to this episode on youtube
Episode 193 – State Wars March Madness Part 5 With Caleb Pressley
March Madness continues in this highly acclaimed episode featuring special guest Caleb Pressley.
Caleb was once a highly celebrated American football player and now works at Barstool Sports, a popular sports and pop culture blog read worldwide.
Caleb Pressley's appearance in this episode is one of the highlights of the entire series.
His stories are hysterical, and he delivers them with incredible charisma and charm.
Pressley is a great interviewee because he brings a lot of life experience to the table, and his tales of growing up in high school and college are highly entertaining.
This is a must-listen episode!
Listen to this episode on youtube
Episode 339 – Nikki Glaser
If you've ever wanted to get to know comedian Nikki Glaser a little better, this is the episode.
In this episode, Von and Glaser discuss her high school career, young love, and addiction to cigarettes.
Glaser is a hilarious, intelligent, and down-to-earth woman, and she has a beautiful sense of humor.
She is also a talented writer, and I'm sure you'll find yourself laughing out loud more than once while listening as the two endlessly discuss all manner of topics.
Listen to this episode on youtube
Episode 290 – Andrew Santino
In his third appearance on the show, Andrew Santino comes bearing his own fantastic stories that he and Von can explore and laugh about.
And you'll most definitely be laughing along, as it is hilarious.
Santino is a stand-up comedian who performs regularly around Boston, Massachusetts.
This makes him a perfect guest on the show, as we can talk about what's going on in the area where he lives.
If you want one of the best possible episodes of This Past Weekend, you definitely cannot do better.
And make sure to check out his other prior appearances on the show too!
Listen to this episode on youtube