The world is packed full of amazing stories from everyday people. Every person on this planet has their own unique story to tell and their unique perspective on life.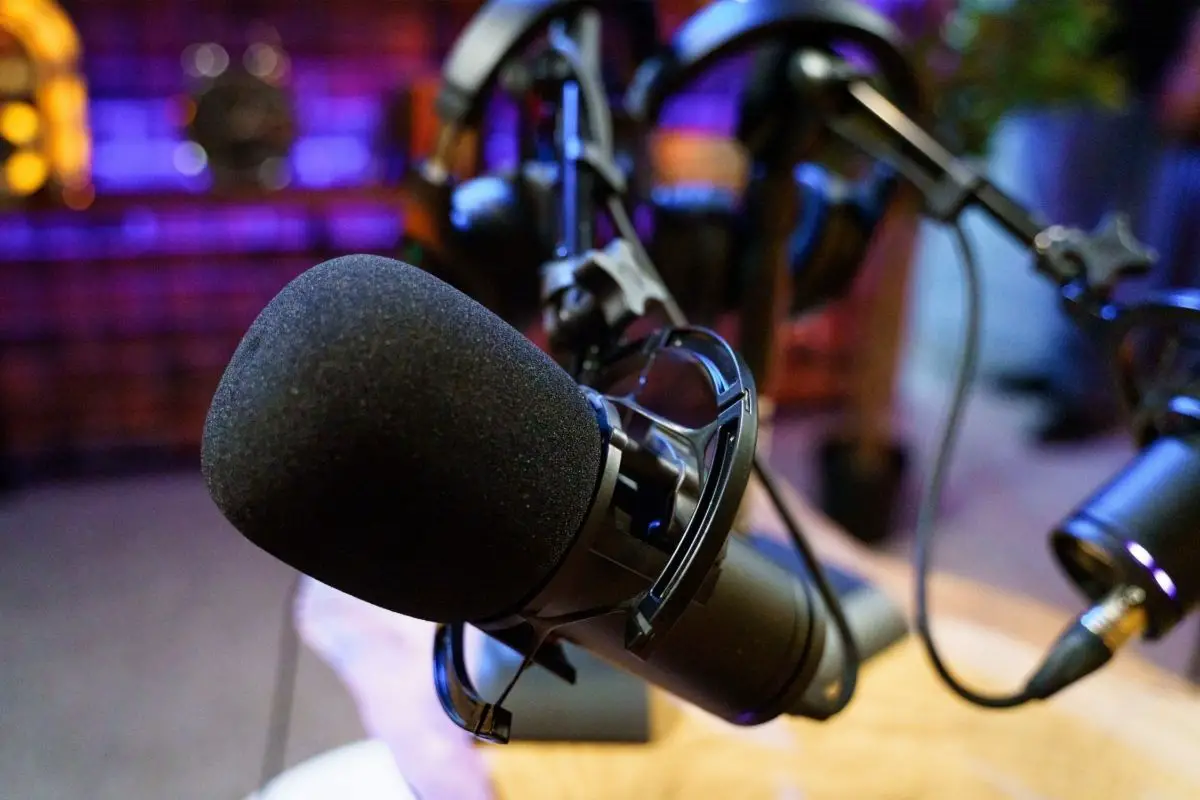 The Moth podcast is intended as an intense celebration of the kaleidoscope of stories that the modern world is.
The Moth podcast is so celebratory of individualism that they've been working in the podcast and storytelling industries for over 25 years and counting!
Getting to know other people's life stories can be deeply enriching and help you improve yourself as an individual.
So, to help you find the most enriching stories on The Moth podcast, I've put together this list of some of the best that you can listen to right now.
The Moth At 25: A Family Legacy
What better episode could I possibly suggest than this 25th-anniversary celebration of The Moth?
There are some truly extraordinary and vibrant stories from an eclectic bunch of guests within this episode.
One story involves Eddy Laughter, who grew up as a quaker, and soon discovered their Judaism as they grew older.
This discovery provides a fascinating insight into the quaker religion, its unique practices and values, and what it means to practice Judaism.
Another story is a simultaneously funny and heartwarming story, all about a stressful high school prom and the family found there.
Host Jon Goode can carefully corral the numerous guests and give them their chance to shine in their own right.
This fantastic episode is a great way to get started, as it is dedicated to the art that The Moth helps create!
Where There's Smoke
Thanks to the truly remarkable story divulged within, this 2008 episode is considered a significant fan favorite.
In this episode, the story in question concerns a woman leaving a terrible and problematic relationship and incidentally striking up a friendship with a woman in the same situation.
Due to their shared situation, the two became very close very quickly and shared numerous stories and life advice regarding relationships and how to stand on one's own feet.
This is a genuinely triumphant and celebratory episode about female emancipation and a striking look at the impact of problematic relationships on those involved.
Yes Means Yes?
This episode is hilarious and gives a great insight into the Mormon experience and a penetrating look at city life and dating in the world of apps.
For Mormon Elna Baker, the idea of living in New York City seemed like an exciting one full of simple pleasures.
But it turns out that dating while living in New York City can be challenging, especially when most men just want sex!
Elna recounts one tale of a rocky and awkward date she shared with an atheist and the hilarious and slightly odd conversations that came about as a result.
The First Elf
Simon Doonan leads this incredible and hilarious story of a Christmas decorating caper that will stick in your mind for many years yet to come.
Decorating the home for the holidays can be very stressful, so imagine having to decorate the White House! That's exactly what Simon Doonan was invited to do by Michelle Obama.
What ensues is a truly chaotic story of Christmas decorations gone wrong and aesthetic clashes that will have you giggling in your seat.
If you want some Christmas cheer injected into your life, or you just want to know more about the innocuous goings-on of the White House, then this is an episode for the ages.
The All-Star Game
You will find a heartwarming story of familial love and sibling bonds that will tug at your heartstrings within this episode.
But don't worry; this episode is full of hilarious and absurd situations that will quickly have you in fits of laughter as Michaela Murphy tries her best to get her brother to an All-Star baseball game on time.
No matter what the roads of America throw in her path.
Baseball fanatics will do just about anything to get involved with their favorite game, and if this episode is not enough to convince you of that, then I am not sure exactly what will!
The Prince And I
We all love a good fairy tale: the idea of a charming prince coming to rescue his princess and the two living 'happily ever after.' Unfortunately, in real life, things rarely ever pan out this way.
Storyteller Jillian Lauren, who once worked as an exotic dancer, recounts a tale of being flown to Brunei to accompany the prince of one of the most prestigious royal families in the world.
What follows is a hilarious but embarrassing story as Jillian quickly climbs the ranks to become the prince's "second favorite girlfriend"!
This episode serves as a great look into the world of high royalty and is also a hilarious story to follow from end to end.
Listen on TheMoth
Whatever Doesn't Kill Me
This intense story will have you in absolute awe at what the human body can achieve and the perseverance of the human spirit in the face of the worst possible adversity.
Ed Gavagan recounts a story of a brutally violent attack that he was a victim of and that he was given a 2% chance of surviving.
Somehow, against all of the many odds stacked against him, Gavagan is able to come out the other end of his intense endeavor as a better and much stronger person.
While this episode may deal with more serious and tragic content, it is still a triumphant and hopeful episode by the end.
25 Years Of Stories: All About Perspective
Finally, this 25th-anniversary celebration episode is dedicated to two similar stories of the same event, though told from two very different perspectives.
The tale of a professional mime making the most of her work at a major league baseball game becomes all the more hilarious and vibrant when heard from multiple perspectives.
This is a great episode that bends the usual format of The Moth podcast, making it truly worth listening to if you can. You don't want to miss out!
Frequently Asked Questions
What is The Moth podcast about?
The Moth Podcast features stories from Mainstage, StorySLAM, and community programs. You can find re-airs of The Moth Radio Hour and recordings from their decades of archived stories.
Why is The Moth podcast called The Moth?
As a storytelling organization started in 1997, The Moth took its name from the moths that were attracted to porch lights where people would join together and share stories. They have done thousands of live storytelling events, so they may have encountered a moth or two.
How do I listen to The Moth?
The archives and re-airs of The Moth can be found wherever you find your podcast. Episodes are released every Tuesday. You can also catch The Moth Radio Hour on over 500 local radio stations in the US, Australia, Canada, and even more! You can find out where you can listen here.