The power of podcasting is pretty remarkable. It is such an amazing way to mobilize fans. It's almost like they're part of your family. They probably listen to you more than they listen to their own families – Scott Aukerman.
If you're new to podcasting, attempting to navigate its often turbulent and choppy waters isn't just difficult; it can also be frustrating and, at times, feel like it's nigh on impossible.
Once you've assembled your recording equipment and found the right editing software, you have learned to use both. Your first episodes have been polished and shined to perfection and are ready to be uploaded and sent out into the wild and wide world of the internet. The next step in your podcasting journey is finding the right hosting company.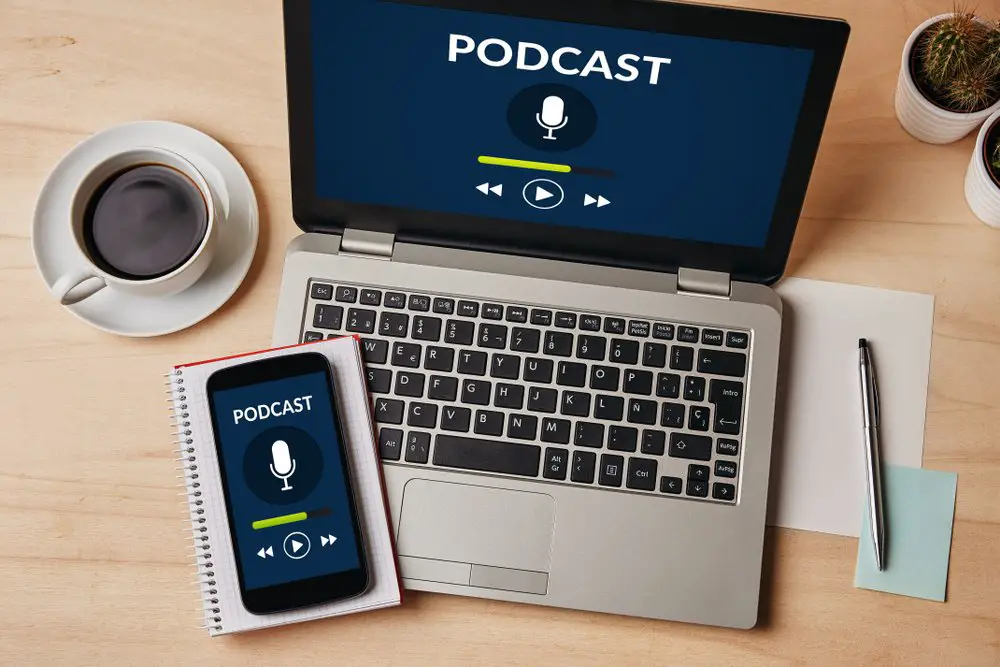 Again, that's easier said than done as there are so many to choose from; knowing which is right for you can add an unwelcome level of stress and worry to your venture when you really could do without either of them increasing the pressure that you're already feeling.
That's why we thought that we'd take a closer look at two of the more established hosting platforms, Podbean and Buzzsprout, to help you to narrow down the field and find a possible home for your new podcast.
Let's dive straight into the virtues and drawbacks of both hosts and take the next step on your podcasting adventure.
Founded in Jacksonville, Florida, just over a decade ago, Buzzsprout's sole reason for existing is to transform your podcasting ideas and dreams into reality.
They offer a simple to use platform that makes it easy to upload, access, promotes, and track how well your shows are doing and given some of the big names in the industry who still use them, such as Pat Flynn, who owns and operates Smart Passive Income, it's no wonder that so many podcasters choose to use their service.
Once you sign up with Buzzsprout, your podcast will be added to the directories and will show up in the listings of Stitcher, Apple Podcasts, TuneIn, Alexa, and more. Like all podcasting companies, Buzzsprout works on a tiered system that, depending on how much you're willing to spend, offers different upload time and service levels.
They offer a four-tier service, the first of which is completely free. If you go for their bare-bones option, you'll get two hours of upload time per month, but your show will only stay online for ninety days, and Buzzsprout will also insert adverts into it.
However, choose one of their three paid plans, which can cost you anywhere between twelve and twenty-four dollars a month. You'll get between three and twelve hours of monthly upload time, indefinite storage for all of your episodes (which means that they'll live online for as long as you keep paying the hosting company). They'll provide you with the vital statistics and figures that you'll need to refine and engineer your podcast so that it tailors more directly to your audience's needs and desires.
Buzzsprout also offers a couple of additional paid-for services (on top of the monthly fees) that includes a twenty-five cent per minute transcription charge that can theoretically (we say theoretically as the statistics aren't quite as clear as they could be) help to boost your podcast ratings on Google, and Magic Mastering, which is designed to clean up your audio and reduce any noise reduction to a minimum.
While their overall service is easy to use and value for money, Buzzsprout doesn't have a purpose-designed app that'll allow your users to simplify their listening experience. The only way to listen to any podcast they hot is by clicking on the link on one of the other services it lists podcasts on or opening the actual Buzzsprout site online, which means it can feel a little clunky and awkward to use. And that could end up driving your audience away.
The next stop on our hosting company tour takes us to New York, where Podbean is based.
Just like Buzzsprout, they offer a four tired service that includes a free plan which features five hours of hosting time, one hundred gigabytes of bandwidth (which means that multiple listers can tune into your podcast at the same time, and there won't be any dip or loss of audio quality), embedded players, Apple support, and music and background sound customization and control.
However, the paid tiers that Podbean offers elevate them above their competitors and are the reason why they're a hosting service of choice for hundreds of thousands of podcasts. The first paid-for level, their second-tier, offers unlimited upload time, storage, and bandwidth along with a full statistical breakdown that'll help you to customize your podcast and costs just fourteen dollars a month.
But for thirty dollars a month, which is the price of their third tier, you get everything that the second tier provides along with unlimited video as well audio uploads, the chances to have your podcast can be included in Podbean's purpose-designed Patreon program and Pod-ads, which if you meet their criteria (meaning if your listening and download figures are good enough) can add a potential revenue stream to your podcast.
The tier that we absolutely adore, though, and the one that many professional podcasts choose to use is Podbean's final or business tier. At one hundred and thirty dollars a month, it isn't cheap. Still, it does remove all Podbean branding, provides you with multiple podcasting channels so that you can upload and run as many shows as you want, real-time engagement intelligence and statistical breakdowns, and an option to appoint multiple admins for your podcast(s).
Unlike Buzzsprout, Podbean does have its own app, which your audience can use to tune in and listen to your show, but the free service that Podbean offers isn't quite as comprehensive, and the five hours that you get doesn't renew monthly.
Once you reach that five-hour limit, if you want to upload new content, you'll have to erase and delete some of your older episodes to make room for the newer ones.
Podbean vs. Buzzsprout – Which Is Better?
Because both hosting services have their own benefits, choosing between them is incredibly difficult.
That said, if you're looking for a cheap, and by cheap, we mean free hosting service that'll let you update the content of your podcast monthly, then the only choice your best option is Buzzsprout.
But if you're looking for a more intensive service that'll allow your podcast to grow and reach a much wider audience and have the budget to pay for said service, then the only hosting company that you should entrust your podcast to is Podbean.