Uncle Joey's Joint, hosted by the awesome Joey Coco Diaz, is a twice-weekly podcast that touches on just about any topic possible with every episode.
Host Joey Coco Diaz is well known for his unique sense of humor and willingness to hold nothing back and discuss everything on his mind.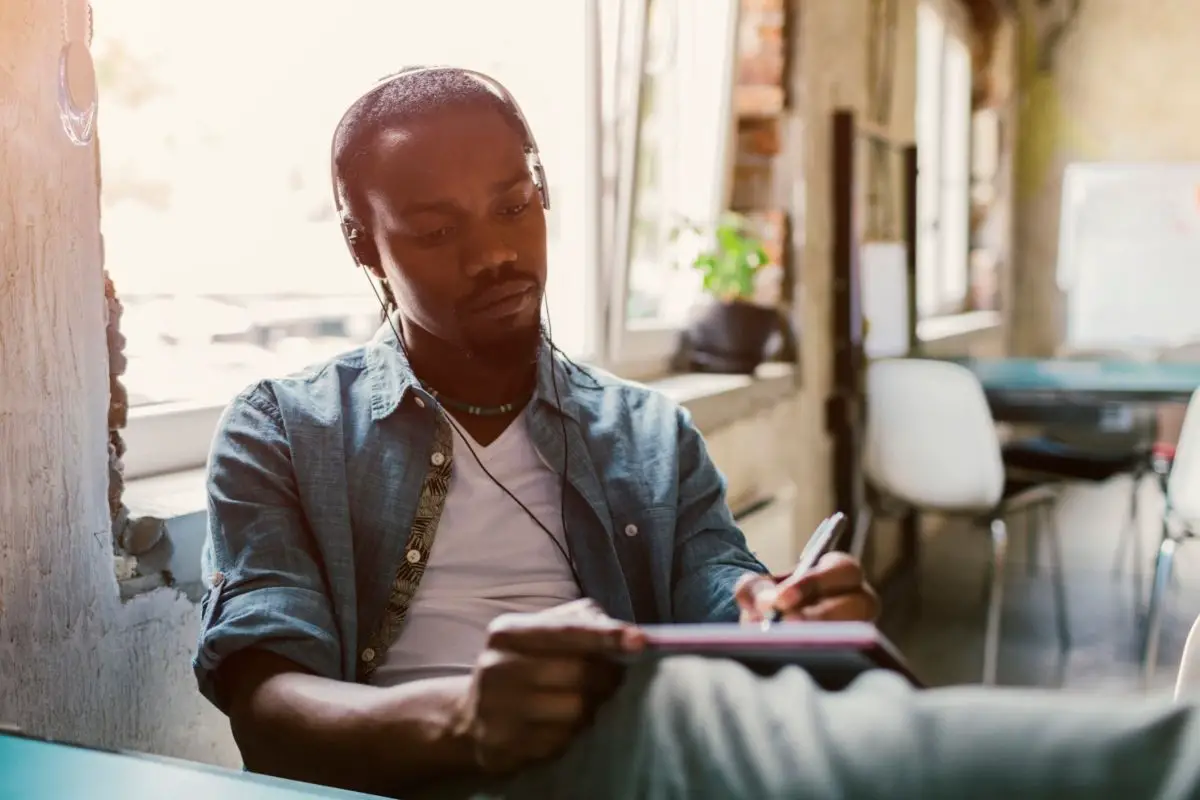 This has meant that the Uncle Joey's Joint podcast has seen some reasonably massive success, and you're probably here now because you want to find out what the fuss is about.
If you want to get to know this fantastic series, you can do no better than listening to the following episodes representing the show in top form!
Episode 104 – Lee Syatt
Lee Syatt joins the show in this episode, and his strong rapport with Joey helps to make this one of the best episodes the show has to offer.
Lee Syatt is a well-known comedian and professional podcaster, making for a perfect guest.
Fans of the show have noted just how great the chemistry between the two is and how Joey comes alive when talking to Lee.
Topics discussed in this episode include the two hosts' shared histories and how they each came to enter the podcasting game.
It's interesting to hear a little more about Joey's past, and Lee's inclusion in this episode helps to make Joey a little more candid and chatty!
Listen on thechurchofwhatshappeningnow.libsyn.com
Episode 106 – Jon Bernthal
The Punisher himself, and the star of King Richard, Jon Bernthal, is the guest of honor for episode 106, as the two take the time to discuss things such as Jon Bernthal's career and what it took for him to be able to break into the world of acting.
He also discusses what it is like to play a hugely popular Marvel character and what pressures the job brings.
Long-time show fans have cited this episode as one of the best because Jon Bernthal is willing to chat about anything and is happy to respond to even the most probing questions.
Thus, it shows off Joey's interviewing talents perfectly, but it is also a perfect way to learn a little more about Jon Bernthal and what makes him tick.
Listen on thechurchofwhatshappeningnow.libsyn.com
Episode 143 – Jessimae Peluso
You may recognize Jessimae Peluso from her work in the hit MTV show Girl Code or her many appearances on reality tv shows.
However, if you don't yet know of Jessimae Peluso, you should prepare to become one of her biggest fans because she is easily one of the best guests this podcast has ever featured.
Jessimae is a very successful comedian, and she has the perfect chops to keep up with Joey's unique sense of humor.
This means that this episode makes for a veritable comedy feast that will have you slapping your knees in no time at all.
I cannot recommend this episode enough; it features Joey on top form, thanks to some help from his exceptional guest!
Listen on thechurchofwhatshappeningnow.libsyn.com
Episode 153 – Rachel Wolfson
Star of the recent Jackass: Forever film phenomenon, daredevil, and comedian Rachel Wolfson is hilarious in this episode, so much so that she can also bring Joey to fits of laughter.
In this episode, Joey and Rachel discuss the recent release of Jackass: Forever, in which Rachel has some crazy stories about the production.
Even behind the scenes, some things that went on are totally out of this world and will send you into outright hysterics.
The conversation also naturally turns to what it is like to be a female member of the Jackass crew and what sorts of challenges it brings her in her work.
Listen on thechurchofwhatshappeningnow.libsyn.com
Episode 158 – Rudy Sarzo
This episode sees Joey inviting onto the show a unique kind of guest in the form of Rudy Sarzo, who rocketed to fame as one of the world's best hard rock and heavy metal bassists.
It's clear throughout this episode that Joey is a fan of Rudy's work; he asks plenty of questions that only a die-hard fan would know to ask.
Rudy is also a very warm guest, willing to answer just about any question thrown his way.
It's great to get some direct insight into the rock and roll lifestyle from someone who has lived through many years.
Rudy is a very talented bassist with many unique and crazy stories. By the end of the episode, you'll feel like you've been on a cross-country rock and roll tour!
Listen on thechurchofwhatshappeningnow.libsyn.com
Episode 62 – Tom Segura
Tom Segura is one of the hosts of the immensely popular Two Bears One Cave podcast, which he hosts alongside Bert Kreischer.
However, this episode proves that Tom is a very effective podcast guest as much as a host and can work awesomely alongside just about anyone!
In this episode, Tom and Joey waste no time and get right to business discussing some of the latest events in the world, as well as their thoughts on their careers.
Tom is not often so candid on other podcasts, so this episode is truly remarkable, as it sees Tom opening up quite a fair amount.
Listen on thechurchofwhatshappeningnow.libsyn.com
Episode 14 – Dean Delray
Fellow podcaster Dean Delray takes to the show alongside Joey in this episode as the two get right to riffing off one another and talking about some of the recent goings on across the world and some of the unique things they have coming up in their respective careers.
Dean is one of the best guests the show has ever invited, and this early episode shows why.
Simply put, he is hilarious and has an infectious energy that makes it difficult to listen to this episode without cracking up!