What do you get when you put Tom Segura and Bert Kreischer together on one podcast? You get something truly extraordinary, like 2 Bears, 1 Cave!
Tom Segura and Bert Kreischer are two of the funniest comedians working in the podcasting space, and they share a very similar sense of humor.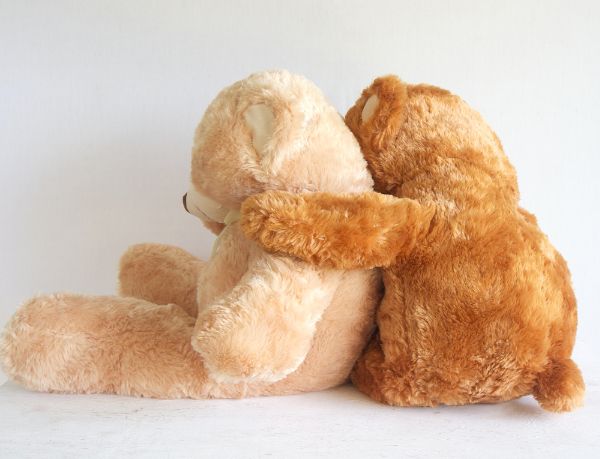 Tom is well known for his stand-up work and his own immensely popular podcast that he hosts with his wife.
Bert is similarly known for his stand-up work and his numerous acting roles.
When the two put their minds together on 2 Bears, 1 Cave each week, it results in some great episodes as they discuss whatever comes to mind!
Of course, knowing which episodes to check out with such a massive stable of episodes can be challenging.
If you're in such a position, read below because we will look at the best episode of 2 Bears, 1 Cave!
Episode 37
Many fans have deemed this one of the series' best episodes.
It is a relatively early episode of the series, but many fans believe it to be the point at which the boys hit their stride, and the series comes into its own.
The episode starts with the two digging into some fresh Krispy Kreme donuts, which naturally leads them to discuss weight and dieting, and what kinds of things Bert is doing to curb his weight gain.
They look at his daily caloric intake, which leads to surprising results! Bert also takes the time to discuss his attempts at dieting.
It's hilarious to hear Bert talking about going on a diet while indulging in sugary donuts!
Listen on YouTube.
Episode 44
This 2020 episode sees the 2 bears discussing the impact that the recent Coronavirus pandemic has had on themselves and the world at large.
It's surprisingly interesting to hear the two discuss their feelings regarding the pandemic and the impact it has had on their careers.
They discuss canceled tour dates and their own experiences with the disease.
Bert is very much in his element during this episode and has created some highly quotable and beloved moments for fans of the series.
There's a reason why fans consider this to be one of the best episodes made yet.
Listen on YouTube.
Episode 131
One of the best things about the 2 Bears, 1 Cave podcast is that Tom and Bert invite some special guests to join in with their passionate discussions.
In this particular episode, the bears are joined by Steve-O, one of the members of the Jackass team.
They discuss the recent release of the latest film in the franchise and how they could pull off such crazy stunts.
The two also discuss Bert's inability to keep secrets, a flaw that has landed him in trouble many times across his life.
Hearing him detail these times is very funny and will have you wary of ever telling your secrets to him!
They also discuss why Bert should be a spokesperson for Speedos by taking a look at some embarrassing images of him wearing them!
Listen on YouTube.
Episode 106
Bert is often the butt of the joke in many episodes of the 2 Bears, 1 Cave podcast, and this episode is no exception!
This episode is dedicated to discovering the origins of Bert getting fat, which leads the two on an odyssey of discovery!
We hear some early stories from Bert's life, and it is hilarious to hear Tom roast him throughout the episode, but we also understand Bert a little more.
This is one of the best episodes not just for newer listeners but also for hardcore fans of the show, thanks to its surprisingly introspective content.
Listen on YouTube.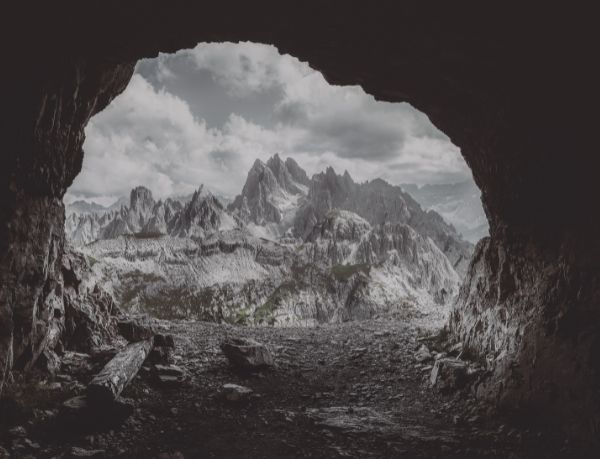 Episode 64
Ethan Suplee's immense body transformation over recent years has proven to be a very inspiring and motivating story for many people across the globe. In this episode, Bert and Tom discuss how Ethan could have lost so much weight and become a bodybuilder and what it would have taken!
This, of course, leads them to discuss their own experiences with weight loss, which leads to some amusing commentary from Bert as he discusses his famously rotund figure!
Listen on YouTube.
Episode 134
One of the best highlights of this episode is when both Tom and Bert decide to take a test to determine whether or not they are racist.
As they go through the test, they cannot help but laugh as they dread what the results could be.
I won't spoil the test results here, as they are well worth finding out for yourself, but they are likely not what you expect!
Listen on YouTube.
Episode 123
Given their immense standing within the world of podcasting, Bert and Tom have some fascinating stories to tell about their experiences with other podcasters around the globe.
However, perhaps no stories compare to the times they spent with Joe Rogan.
Joe Rogan is well-known within the podcasting realm as the host of the most popular podcast ever.
Hearing Bert and Tom's experiences with him is hilarious and quite insightful. You'll learn a lot about the podcast industry from this episode!
Listen on YouTube.
Episode 114
This episode is dedicated to exploring the weight loss world and what both Tom and Bert have done to curb their weight gains.
This leads to some funny discussions about exercise regimens, fad diets, and the diets the two have tried.
They also discuss the surprising importance of hydration in weight loss and what it was like to work out at the gym alongside the ever-popular Joe Rogan.
Listen on YouTube.