Podcasting has become one of the most popular forms of media over the past decade. People all over the world are starting up their shows to educate, inform, and entertain their audiences – and make money doing it. 
But recording a podcast requires high-quality equipment to get it to a professional standard and make it stand out from the ever-growing crowd. 
Microphones and headphones are essentials, but one of the most critical pieces of equipment for podcasters is a laptop on which they can record, edit, and produce their show.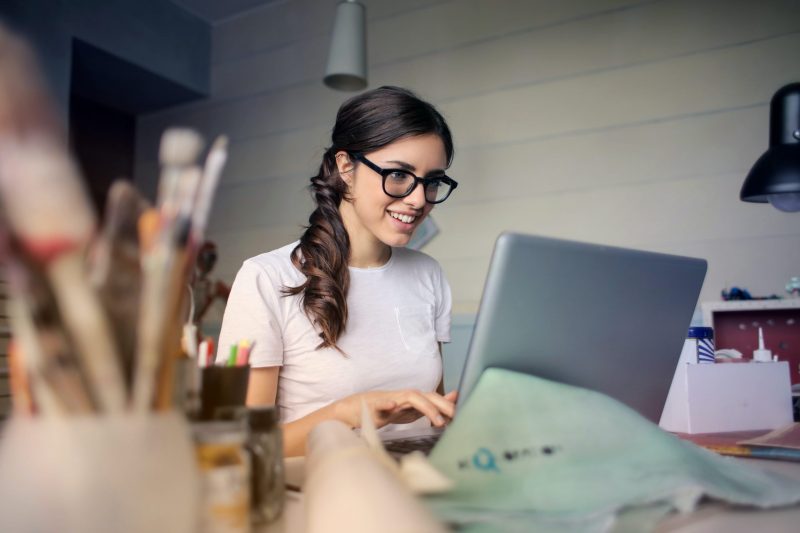 Several features separate podcasting laptops from standard laptops, though, and sifting through the technical specifications can make finding the right one for your needs a confusing business. 
We've put together a list of the best laptops for podcasting, each guaranteed to help get your podcast to a professional standard. 
We've also included a buying guide full of hints and tips.
Best Laptop for Podcasting
1. Acer Aspire E15 Laptop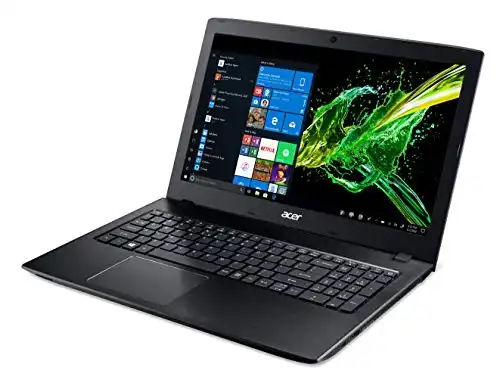 With user-friendly functionality and innovative features, the Aspire E15 from Acer could be the ideal choice for any new podcaster. 
It has 8GB RAM and an 8th Generation Intel Core i5-8250U processor, allowing you to run professional audio applications without affecting the laptop's speed. 
256GB of internal memory gives you plenty of space to store episodes of your podcast safely. And once you've recorded your episode, you'll be able to edit it accurately thanks to the cleverly designed speakers which deliver a wide range of tones and limit sound distortion. 
With a 15.6" widescreen and GeForce MX150 graphics, the display of the Aspire E15 has excellent color accuracy and produces a crystal clear view. You'll also get 15 hours of battery life from a single charge of the E15, which is perfect if you're taking your podcast on the road. 
See the Latest Pricing on Amazon
Pros:
8GB RAM and an 8th Generation Intel Core Processor mean you can run professional audio applications without affecting performance

256GB of internal memory gives you space to store lots of episodes 

Innovatively designed speakers limit sound distortion, delivering accuracy during playback and editing

The 15.6" screen and GeForce MX150 graphics provide a crystal clear display
Cons:
Sometimes gets hot quickly when in use
2. ASUS ROG Strix Scar II GL504
While originally designed with gaming in mind, the ROG Strix Scar II GL504 from ASUS has a variety of features that make it a fantastic choice for recording and editing podcasts.
The Asus has a 512GB SSD, which gives you the space to store hundreds of episodes without worrying about the performance of your laptop.
The enhanced performance speed is from the super-fast Intel Core i7 Hexa Core processor. Meanwhile, RangeBooth™ technology gives you up to 30% more WiFi coverage, so you'll never have to worry about losing your connection mid-recording. 
The ROG Strix Scar II brings a high-definition 15.6" screen to your podcasting party, with the latest NVIDIA graphics. That's perfect for monitoring and editing. Bluetooth connectivity is ideal if you prefer to record using wireless headphones and mics. Whatever your podcasting needs, the Asus has you covered.
See the Latest Pricing on Amazon
Pros:
512GB SSD is ideal for storing multiple episodes

Intel Core i7 Hexa Core processor ensures consistent processing speed

RangeBooth™ technology increases WiFi coverage by 30% – perfect for using web-based editing software

A high-definition 15.6" screen with NVIDIA graphics for a sharp, clear display

Built-in Bluetooth connectivity for use with wireless headphones and mics
Cons:
The cooling fans on this laptop are quite loud and could be picked up when recording
3. Apple MacBook Pro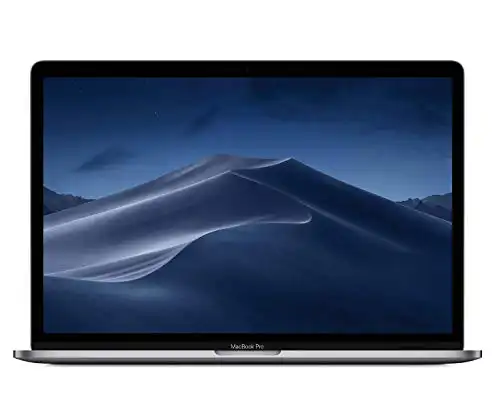 The 15" retina display on the MacBook Pro features True Tone™ technology, giving you a clear view of your editing software while monitoring your recording programs, even when using split-screen. 
512GB of storage lets you store hundreds of episodes of your podcast alongside your software, while the Intel Core i7 processor gives you optimum speed, however much storage you're using.
There's an innovative Touch Bar here that replaces the function keys you'd usually find along the top of your keypad. That makes editing more straightforward and quicker than ever before.
See the Latest Pricing on Amazon
 Pros:
Features True Tone™ technology for a crystal clear display even when using split-screen

512GB storage allows you to store hundreds of podcast episodes

The Intel Core i7 processor ensures the laptop runs at the best speed regardless of storage

Touch Bar makes editing quick and easy
Cons:
As with all Apple products, the MacBook Pro is expensive. However, the excellent performance of this laptop is undeniable.  
4. Dell XPS 15 Laptop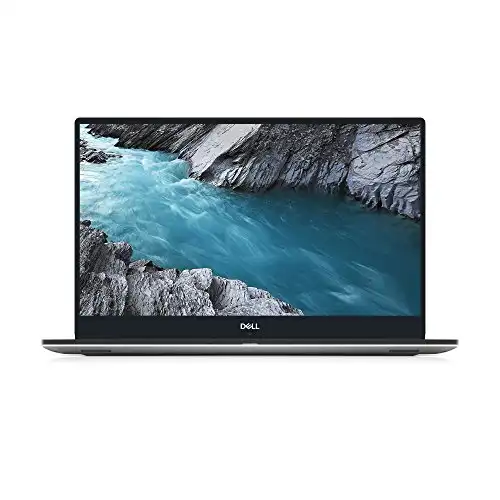 If there's one thing you need in a podcasting laptop, it's a decent amount of storage space to keep your episodes safe. The Dell XPS 15 has 512GB of internal memory. Mission accomplished.
No matter how much storage you use, though, the Intel Core i7 Processor in the XPS 15 means the performance speed won't suffer.
If you're a little on the klutzy side during recordings, the durability of the XPS 15 will be useful – it's cut from a single piece of aluminum.
Built-in CinemaSound™ clarifies every tone passed through the speakers and boosted their volume, giving you the most precise playback possible. Matched with an intuitive precision touchpad and backlit keyboard, it makes hard work of editing your podcast a lot easier. It even protects you from unintentional clicks while recording and editing, with Accidental Activation Prevention. 
See the Latest Pricing on Amazon
Pros:
512GB of internal memory allows you to store a massive number of episodes

An Intel Core i7 Processor keeps the laptop running at a reasonable speed 

Extremely durable aluminum casing

Built-in CinemaSound™ produces high-quality sound and boosts volume 
Cons:
The touchpad gathers fingerprints quickly, requiring frequent cleaning to maintain its responsiveness 
5. Razer Blade 15 Laptop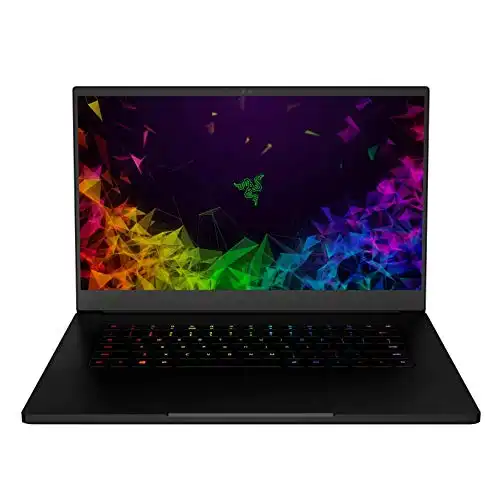 With 256GB SSD and 2TB HDD storage, the Razer Blade 15 Laptop gives you plenty of episode storage space and can also run high-quality software without affecting its performance. 
An 8th Generation Intel Core i7 processor keeps the Blade 15 running smoothly, while USB-C and USB 3.1 ports mean you can rapidly back up your podcast to external drives.
The graphics are incredibly sharp thanks to the edge-to-edge HD 15.6" display. That gives you a clear picture of what you're doing as you edit your podcast. Meanwhile, the glass touchpad with Microsoft Precision™ allows for smooth, accurate movements and ultimate control with no accidental clicks. And for extra security, the Instant Facial Unlock feature prevents any unregistered person from gaining access to your files. 
See the Latest Pricing on Amazon
Pros:
256GB SSD and 2TB HDD is more than enough to store all of your podcast episodes and run professional-grade podcasting software

Built-in USB-C and USB 3.1 ports allow for rapid file transfer to external drives

A 15.6" HD edge-to-edge screen provides you with a sharp, clear display

Extra security features include an Instant Facial Unlock Feature
Cons:
Doesn't have any specialized speaker technology. However, it still produces a good clear sound
Podcasting Laptop Buyer's Guide
As with photography and videography, the quality of your equipment ultimately determines how your podcast comes out. A laptop that can help you record, edit, and store each episode is a must-have for anyone who wants to take podcasting to the next level.
Here, we list the points you should consider when you're looking for a podcasting laptop so that you can execute every stage of creating your podcast as professionally as possible.
Screen Size
A podcasting laptop needs a screen that lets you edit and record with as much precision as possible. 
With that in mind, go for a screen size of 15" or larger. Not only will this give you a clear picture of what you're editing, but it will also allow you to operate with a split-screen so you can edit and record simultaneously. 
Graphics
As podcasts are audio-based, you might think you don't need high-quality graphics on a podcasting laptop.
You'd be wrong. Editing and recording software can be challenging to read if the graphics can't give you a clear enough picture of the audio file. 
Luckily, many laptop designs have unique technology such as True Tone™ or GeForce MX150. These technologies can give you super-clear definition even on the tiniest detail, so you can accurately cut out single seconds of recording with confidence.
Memory
There are a couple of elements you need to consider when thinking about the memory capacity of your podcasting laptop. 
The first is how much memory your recording and editing programs are going to pull from the computer. Will that have a detrimental effect on the performance once the programs are installed?
Secondly, how many recorded episodes of your podcast will you need to store on your laptop? Most podcasts produce one episode a week or roughly an hour's duration, so over a year, that's 52 shows or 5,200 hours' worth of storage space. External storage drives are your friends.
Generally speaking, podcast records at 1MB per second. That doesn't seem like too much storage space considering the capacity of modern laptops. But it's easy to forget about storage after a while, and before you know it, you've run out of space.
8GB of storage is a great place to start, intending to expand later. You can also use external storage to keep your episodes safe, but to do this, you'll need to make sure your laptop has the appropriate ports (usually USB-C or USB 3.1). 
Processor
As storage and memory continue to fill up, your laptop can slow down, so it's a good idea to look at what sort of processor it uses. 
For podcasting, you can't go wrong with an Intel Core i7 processor or higher. It will keep your laptop running at a good speed and ensure outstanding performance regardless of how much storage you're using. 
Audio
Part of editing your podcast will be listening back to the recording and making cuts for quality and time. Therefore, the audio your laptop produces is another crucial thing to check when you're shopping around. 
Some laptops feature superior audio technology such as CinemaSound™ and produce clear sound across a range of tones while boosting volume. Technologies like that are worth looking for because they'll let you hear every detail of what's said, making fine editing more manageable and more intuitive. 
Battery Life
You're likely to be in some form of a studio when you record your podcast. Nevertheless, a laptop with a good battery life gives you the option to take your show on the road without your hardware dying halfway through your recording. 
Even if you don't intend to record in outdoor environments, a laptop with a good battery life will free you from the constraints of the studio. Longer battery life means you can take your computer to a favorite spot to edit your podcast. 
Extra Features
A podcasting laptop can be an expensive investment, so it's always worth checking out what other features it has.
Bluetooth connectivity is always useful, as you'll be able to easily pair your wireless headphones or mic with the laptop and keep everything cable-free as you record. You can even find laptops with WiFi boosting technology, such as RangeBooth™ that will increase coverage by up to 30%, That can be useful if you prefer using web-based editing programs. 
Security
Keeping each episode of your podcast safe is hugely important. Most laptops will come with password access, but some include extra security measures too.
One of these is Instant Facial Unlock, which takes a picture of the person trying to get into the laptop using the built-in webcam. It will only give them access if their face is registered on the device. 
Frequently Asked Questions

 
Do I need a laptop to make a podcast?
Yes. A laptop with a good memory, excellent audio quality, and a high-powered processor will help you do so much more than record your podcast. You'll be able to edit, publish, and get creative with your show. You'll also be able to safely store previous episodes and back them up whenever you need to.