One imperative tool you need when producing a podcast is a digital audio workstation alongside the more obvious recording equipment, such as microphones and headphones.
Otherwise known as 'DAW,' this software gives you the ability to edit audio, apply sound effects, and really give each episode of your podcast that professional finish.
However, of all the DAWs available, two names come up time and time again as favorites within the podcasting community. These are Audacity and Reaper. But what is the difference between the two? And which is the best?
We decided to look at each of them in detail and give our thoughts on Audacity and Reaper's pros and cons. In turn, you'll find it easier to choose between these fantastic DAWs and work out which is the best choice for your podcasting needs.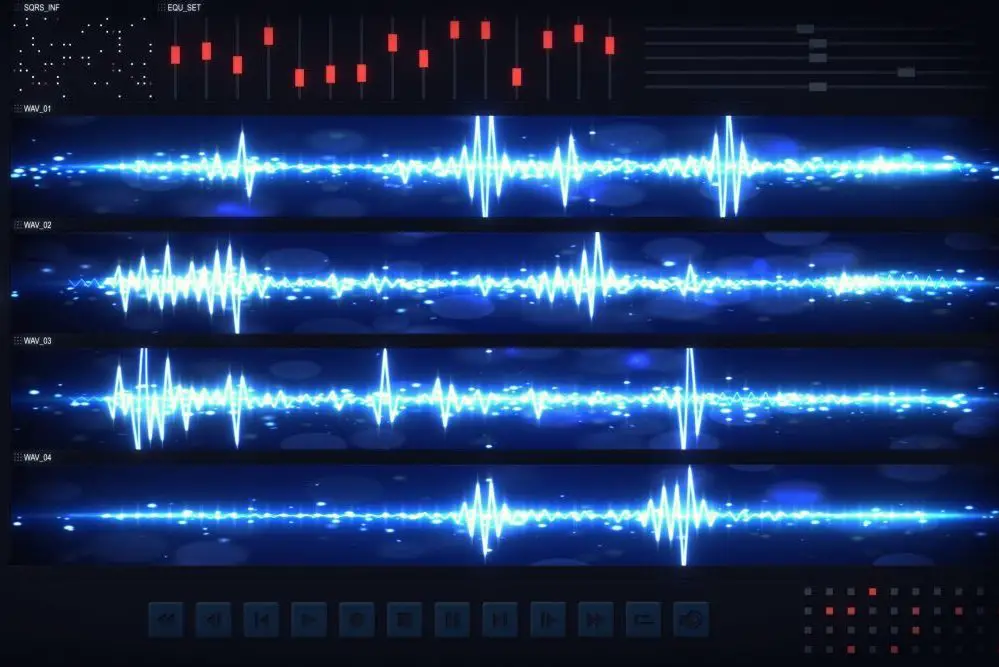 Audacity
Let's begin by taking a look at Audacity. This digital audio workstation is famous for its extremely user-friendly interface, making it the ideal choice for anybody new to editing or recording audio.
Audacity is entirely free to download and use, too, making it the perfect choice for anybody just starting on their podcasting journey. The open-source, free-of-charge use of Audacity is definitely something that would be appealing to anybody working with a smaller budget as well.
It can also be used universally across operating systems. This means that it is compatible with Windows, Mac OS, and Linux, so you won't have to worry about changing your current computer to use it.
You might think that the cost-free use and universal compatibility of Audacity are things that would slow it down or make it contain fewer features than a premium DAW. But this couldn't be further from the truth.
And, while it may be true that a more experienced audio technician might feel as though the features are fairly basic, Audacity still offers everything you need to produce a high-quality podcast. Here's is a sample of what its more advanced features entail:
Recording in either 16-bit or 24-bit audio
Preset EQ curves
Simple to use bass and treble adjustments
Audio reversing
An 'Auto-Duck' feature that allows you to add voiceovers to an existing track
All of these features could be considered as advanced and would undoubtedly be found in paid-for software, so you'll get a little extra producing power without having to spend a cent!
It's not all about the advanced features, though, and Audacity still allows you to perform simple tasks such as background noise removal and overlaying sound effects.
Audacity also doesn't have any limitations over the size of the file you're working with or the recording's length. This is fairly unique with free software, and this makes it another great feature for a podcaster with a smaller budget.
The design of Audacity is frank as well. There aren't any annoying plugins to deal with, and there are no hidden features that you have to pay to unlock. Everything offered by this DAW is always available to use, and any updates or added features will be free to use as well.
And, since Audacity is constantly being updated, if any problems were to arise with any of the features, you'll be able to rest assured that it will be fixed fairly quickly.
So, what are the downsides to using Audacity? There aren't actually very many to note at all. It's just a really great, easy to use DAW!
The biggest issue that users have reported is that it can occasionally crash or freeze during use but, as it is constantly updated, these issues are fast becoming a thing of the past.
If we're really picking things apart, it's also worth noting that there can be an inconsistency in tool design between updates. This isn't a huge disadvantage, though; it just means that you'll have to reassociate yourself with certain features from time to time.
Reaper
Now, let's take a look at what Reaper has to offer. Its impeccable performance makes it a highly reliable, consistent DAW that is fast becoming the go-to choice for more experienced podcasters from all over the world.
The name 'Reaper' is actually an acronym for 'Rapid Environment for Audio Prototyping and Efficient Recording,' and it certainly contains features that live up to this name. These include multi-track audio and MIDI recording, as well as a plethora of mixing, editing, processing, and sound-effect tools.
Reaper is also compatible across a wide range of operating systems, similar to Audacity, you'll be able to install it on a variety of platforms.
It's also extremely user-friendly and even offers you a customizable interface. This means you'll be able to lay things out in a way that makes more sense to your editing process, rather than being forced to change the way you work.
Regardless of how you set it up, navigating your way around Reaper is easy, too, since everything is drag and drop oriented. This means that you won't have to spend time searching, clicking, and uploading different files. Instead, you can drag it right where you want it to go!
Reaper will also separate each of your project windows into different tabs, allowing you to jump between projects with ease. It comes with a free Ambisonic™ plugin kit, too, giving you the opportunity to really flex your creative muscles and give your podcast that ear-pleasing, conversational tone your listeners will love.
The size of your project doesn't matter when it comes to using Reaper either, and it will be able to handle anything you throw at it. If your computer is powerful enough to handle the project, Reaper will be too.
Does Reaper come with any downsides, though? Well, while they may not be considered as negatives by some people, there are a couple of things worth mentioning.
The first of these is that Reaper is a premium DAW and, as such, comes with a price tag. It is $60 for a non-commercial license and $225 for a commercial license at the time of this writing.
This is, however, still fairly reasonable in terms of DAW pricing. You're also offered a free 60-day trial period, so you'll be able to work with it and decide whether it's the right choice for you before spending any money.
It's also worth noting that Reaper doesn't offer any telephone customer support, so if you run into an issue with it, you'll either have to wait for an email response or try to rectify the problem yourself by researching it online.
This is something that you will definitely want to keep in mind if you're new to audio production or if you're a little technophobic!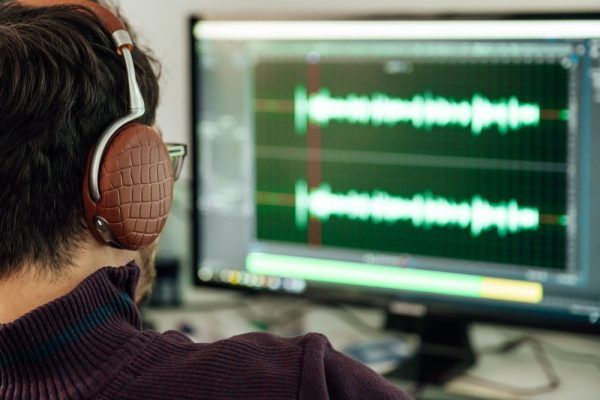 Which is better?
And so to the million-dollar question – is Audacity or Reaper better? Looking at each's features, it's not a simple answer of one being better than the other, and both have different things to offer.
Audacity's biggest advantage is that it's free to use and can be used across multiple operating systems. Reaper can also be installed on Windows, Linux, and Mac OS, but, unlike Audacity, it does come with a price tag.
Both DAWS offer a lot in terms of audio editing, sound effects, and general production. Both are super user-friendly, too, and it doesn't take long to learn how to navigate them.
Reaper does offer you the ability to customize your setup, though, which makes it a good choice for anybody with a certain working process.
You're also able to work on projects of any size with Audacity and Reaper, so they have this common again.
The best way to think about which is better is to think about what you need to achieve with your DAW and your current budget circumstances. If you're new to podcasting, have a smaller budget, and are still learning about audio production, then Audacity would be the best choice for you.
However, if you're a seasoned podcaster and know what you're doing to produce high-quality audio, then Reaper could be the best DAW for you. Remember, however, that you'll need to pay to use it once your 60 day trial period has ended.
Conclusion
As you can see, both Audacity and Reaper are powerful DAWs with a lot to offer. Each of them comes with a myriad of audio editing features ranging from basic to advanced, and both have their own dedicated fanbase.
As we've discussed above, the decision over which one is best will really come down to your personal preference and your production needs. However, if you're looking for an easy-to-use DAW that can provide you with high-quality production values, then we'd recommend giving Audacity a try.
This is solely down to the fact it is free of charge to download and use and doesn't come with any hidden costs. Once you've used Audacity and feel as though you'd like to move onto something that can offer you a little more, that's the time to consider switching to Reaper.