Choosing the right equipment is essential for producing a good podcast. The Zoom PodTrak P4 and the Rodecaster Pro are powerful tools that help you create amazing content.
Both these devices have been designed with podcasters in mind, offering advanced features and capabilities.
In this article, I will compare them side by side and help you determine which is right for you.
Let's dive in!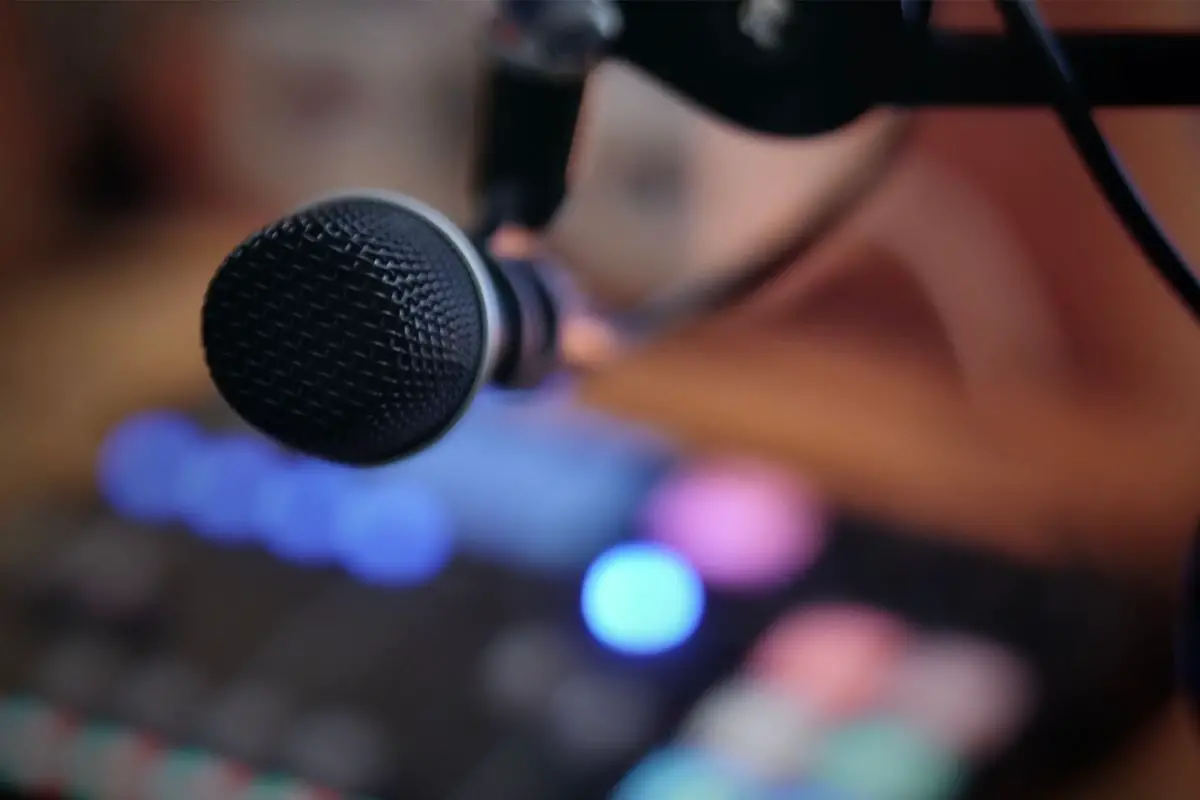 Features
Zoom PodTrak P4
The PodTrak P4 is a portable audio recorder designed specifically for podcasting. It is a compact and versatile device that allows podcasters to record, edit, and mix their audio easily.
First, let's take a look at the key features of the Zoom PodTrak P4:
Inputs: The recorder features four mic inputs and four headphone outputs
Connectivity: Easily connect your phone using the TRRS connection
Separate track recording: All input sources can be recorded on different tracks
Wireless connectivity: You can record remote guests by using the optional Zoom BTA-2* Bluetooth Adapter
Storage: Records directly to SD, SDHC, and SDXC cards up to 512 GB
Battery life: Up to 3 hours of recording using two AA batteries
Below are some of the critical features of the Rodecaster Pro:
Rodecaster Pro
According to Rode, the Rodecaster Pro is one of the world's most powerful all-in-one solutions for podcasting. Here are some of its key features:
Multitrack recording: Rodecaster Pro allows you to record up to four sound sources at the same time, making it ideal for podcasts with multiple guests
Eight programmable sound pads: make your podcast more engaging by adding sound effects, music, or any other audio clip to your track
Four microphone inputs: having multiple inputs helps record numerous people simultaneously and apply effects and mixing to individual microphones.
Bluetooth connectivity: integrate your smartphone, tablet, or laptop for added versatility and remote recording
High-quality microphone pre-amps: make the most of your mic by adjusting input levels and enhancing sound quality
A variety of sound effects and processing tools
An intuitive interface makes it easy to use for podcasters of all levels of experience.
Our Pick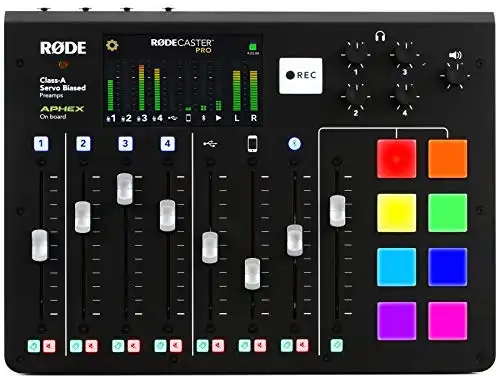 Audio Quality
The audio quality of the Zoom PodTrak P4 is generally good and suitable for podcasting, especially when used with dynamic microphones.
The P4 is also easy to use and set up. Once you have found the optimal gain settings, you don't need to make further adjustments.
The built-in sound pads are also a plus and can be used for adding intro/outro music and sound effects. You will only need minor post-processing adjustments like noise gating and compression to achieve a good overall audio level.
The Rodecaster Pro is highly popular among podcasters and known for its professional audio. The device is designed to handle multiple mics, making it a great podcasting solution.
It features high-quality pre-amps, a wide range of effects, and tools that help create clear and polished audio.
The mixer also provides multiple headphone outputs so that multiple guests can join the podcast, and each audio source can be monitored in real-time.
Price and Value for Money
The P4 and Rodecaster Pro are powerful podcasting devices but come at very different price points. The budget might be the most important factor to consider when choosing between these two.
Namely, the Podtrak P4 is only half the price of the Rodecaster Pro. The Rodecaster also has more advanced features and more functions than the P4.
However, the Podtrak P4 is more portable and easy to carry wherever you are.
It's important to determine your podcasting needs and understand the features and effects you need.
User experience
Both the Rodecaster Pro and the PodTrak P4 offer unique user experiences.
One PodTrak P4 user is satisfied with how easy it is to operate this device. He mentioned that the mixer is so user-friendly that there was no need to even consult the manual.
Additionally, this user stated that the P4 is suitable for recording professional-sounding podcasts thanks to its ability to record up to four people, the built-in sound pads, and onboard tools.
However, one concern can be the budget. The P4 is on the pricier side, which can be a drawback for those on a budget.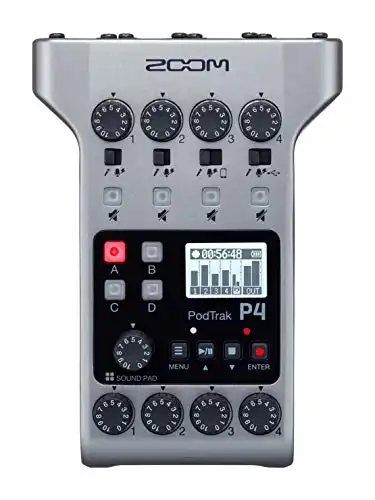 The Rodecaster Pro is also highly popular among users.
One person stated that they initially underestimated the mixer but later realized it made their setup more functional and straightforward.
They appreciate this device's built-in features, onboard processing, and physical faders.
Another vital thing to consider is portability. One person said the PodTrak is a great travel solution for them while their Rodecaster Pro stays in the studio.
Final Words
In conclusion, the Zoom Podtrak P4 and the Rodecaster Pro are exceptional podcasting solutions. Both are designed with podcasters in mind.
The P4 is very popular among users for being so easy to use and carry around. It's also significantly cheaper than the Rodecaster Pro, making it a good choice for people on a budget.
The Rodecaster is the more significant investment but comes with more features and capabilities. If you want to play around with endless effects and have multiple guests on your show, this could be a great addition to your setup.
Ultimately, make sure to consult your budget and recording needs before deciding.
Frequently Asked Questions
Can the PodTrak P4 be used for live streaming?
Yes, the Podtrak P4 can be used for streaming your podcast, Facebook live stream, and others. You can stream using services such as Clubhouse or other apps. Depending on the device you use (mobile or computer), you may need an extra cable.
Can I use a USB mic with Zoom PodTrak P4?
The Podtrak P4 has four outputs – and they are all XLR, so naturally, XLR mics are the best choice.
If you want to use a USB microphone with the P4, you need an additional adapter or interface to convert the USB signal to an XLR connection.
However, the Podtrak P4 is generally designed to work with XLR microphones, which are the most compatible.
Can the Rodecaster Pro be used as an audio interface?
Yes! You can use the Rodecaster Pro as an audio interface by connecting it to your computer. You can record your audio directly onto your computer and edit it later in your DAW. There are also plenty of effects to choose from – compression, limiting, noise gating, and much more.