The Zoom H1N and Zoom H4N are both popular digital audio recorders that musicians, podcasters, and other creators commonly use.
Although they are both Zoom recorders, these two models each have specific features to look out for.
In this article, I will explore their technical features and differences in price and value.
Let's dive in!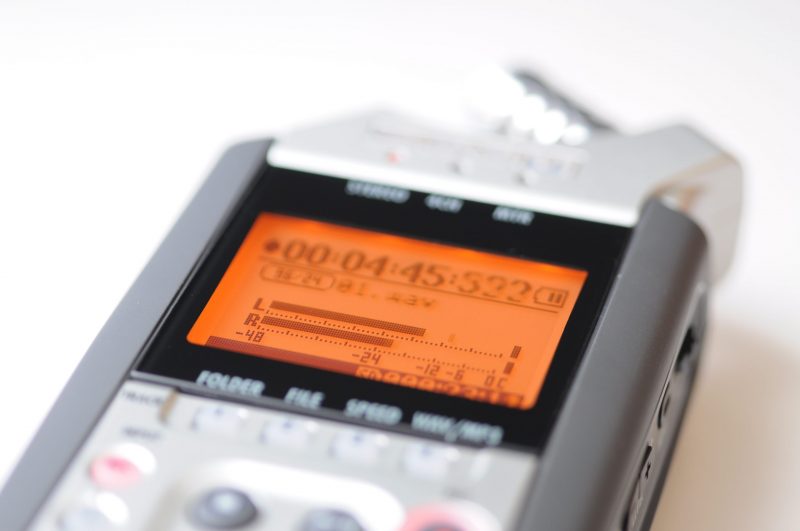 Key Features
First, let's take a look at the specs for each Zoom recorder.
Zoom H1N
The Zoom H1N is a portable audio recorder designed to produce great sound on the go. It's portable, affordable, and easy to use for different applications.
It was designed with creators in mind, making podcasting easier than ever.
Here are some of its key features:
Compact and portable: Allows you to capture fantastic content no matter where you are
Audio quality: The device's stereo condenser mics allow you to achieve clear, natural sound in your recordings
Easy one-touch controls: The H1n's one-touch button controls make it easy to capture a variety of content, from songs to podcasting
Battery capacity: The Zoom H1N allows you to record for approximately 10 hours without needing to recharge
Sleek design: The Zoom H1N has a streamlined design with an innovative protective mic enclosure

Zoom H4N
The Zoom H4N is a portable digital audio recorder designed for professional and amateur use. It originated from the Zoom H4 but with more features and improvements.
Below are some of its key features:
High-quality audio: The Zoom H4n can record audio in up to 24-bit/96kHz in both MP3 and WAV formats
XLR/TRS combo inputs: The Zoom H4n has two XLR/TRS combo inputs that provide phantom power (can be used with condenser mics)
Four-track recording: The Zoom H4n can record multiple sound sources simultaneously – up to four tracks. This is especially useful if you're recording multiple people.
Built-in effects: The Zoom H4n has a variety of built-in effects that you can use to enhance your recordings
Battery capacity: With the Zoom H4N, you get up to 6 hours of recording time in normal mode and 11 hours in stamina mode
Audio Quality
While both recorders deliver good sound quality, the Zoom H4N is more technically advanced.
The H1N lacks a great number of features that the H4N offers – no XLR inputs, no 4-track recording mode, no special effects, and more.
All of this dramatically impacts the sound quality, of course. Unfortunately, if you were hoping to get the H4N audio quality in a smaller package, that is not the case with the H1N.
Many people reported that the H4N sounds richer, especially in the higher frequencies.
User experience
Both the Zoom H1N and the Zoom H4N are highly popular among musicians, podcasters, journalists, and other creators.
One user stated that the H4N is superior because it has a professional XLR input with phantom power and 4-channel recording. He added that some people may not need those and can benefit from the lightweight Zoom H1N.
Another person thinks these two recorders have the same audio quality since they both max out at 24-bit/96k. One more user said that they sound the same, even though the H1N is more cheaply made.
Overall, many people stated that the biggest plus of the H4N is its XLR input which allows it to be connected to a computer.
Price and Value for Money
Now, regarding price, you guessed it – the Zoom H1N is more affordable. It's a compact audio recorder that can give you decent sound without breaking the bank.
The Zoom H4N, on the other side, is somewhat of an investment. But it is also superior in many ways. The H4N is a four-track recorder designed for professional use.
It has a rechargeable battery and an audio editing feature that the Zoom H1N lacks.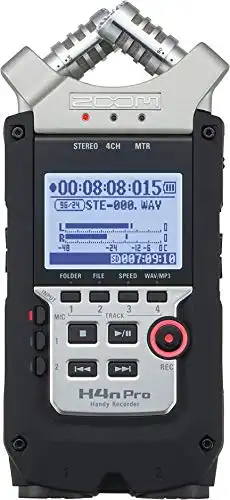 Final Words
That said, the Zoom H4N is the superior recorder, while the H1N isn't so far behind.
The H4N offers lots of flexibility and unique features. This recorder is a worthwhile investment if you want to create professional recordings.
But if you want to keep it simple, the affordable Zoom H1N will do the job too. It's one of the best recorders in its price range, and it's versatile too.
Ultimately, choosing these two depends on your needs, preferences, and budget.
Frequently Asked Questions
Can the Zoom H1N be used as a USB microphone?
Yes, it can! This video will show you how.
Is the Zoom H4N good for podcasting?
Yes, the H4N is an excellent device for podcasting. With multitrack recording, XLR/TRS inputs, and a wide range of effects, the H4N is a great choice for podcasters who want to record multiple voices or instruments simultaneously.
How much time can the Zoom H4N record?
The Zoom H4N recorder can record up to 6 hours in normal mode and 11 hours in stamina mode. The battery life can vary depending on phantom power, recording format, and the settings you use.
Does the Zoom H1N come with any accessories?
Yes, the Zoom H1N comes with a Quick Start Guide. An optional SPH-1N accessory pack is also available and includes a padded-shell case, foam windscreen, AD-17 AC adapter, and USB cable.