If you've been looking up recording equipment online, you have probably heard of the Zoom H1N and Zoom H2N audio recorders. These two are portable, highly functional recording devices designed for creators.
But what's the difference between them? How do they differ in terms of specs, audio, and price?
Each model has some specific traits and features to look out for. In this article, I will compare them to help you decide which is better suited for you.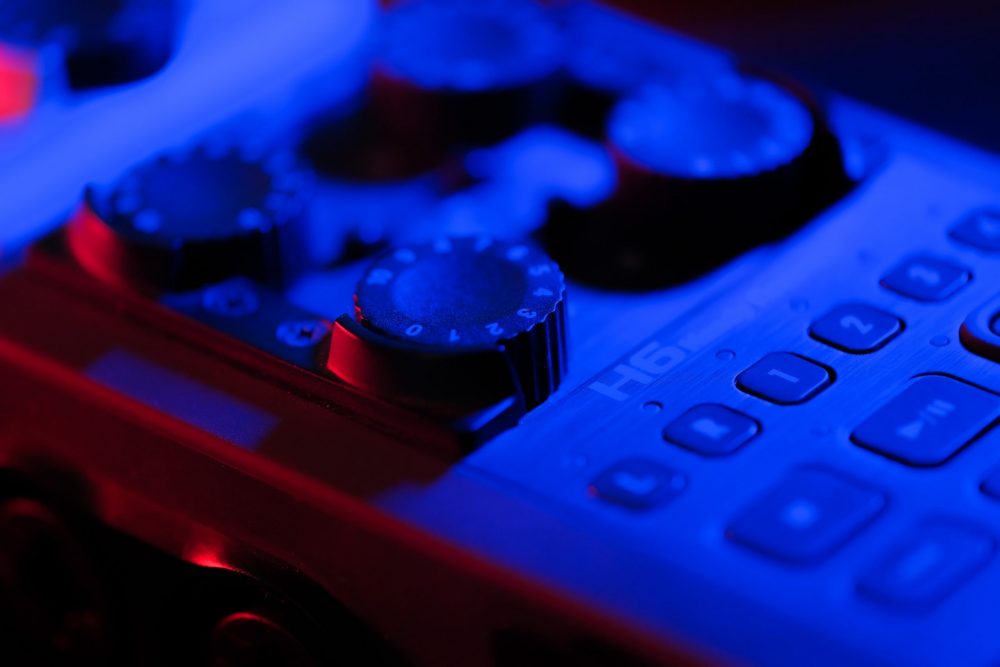 Key Features
To start, let's look at the specs and see what these devices can do.
Zoom H1N
The Zoom H1N is a portable audio recorder designed to produce great sound on the go. If you're not overly tech-savvy, don't worry! The H1N is so simple – anyone can use it.
It was designed with creators in mind, making podcasting easier than ever.
Here are some of its key features:
Compact design: Allows you to capture fantastic content no matter where you are
Audio quality: The device's stereo condenser mics allow you to achieve clear, natural sound in your recordings
Easy one-touch controls: The H1n's one-touch button controls make it easy to capture a variety of content, from songs to podcasting
Battery capacity: The Zoom H1N allows you to record for approximately 10 hours without needing to recharge
Sleek design: The Zoom H1N has a streamlined design with an innovative protective mic enclosure
Zoom H2N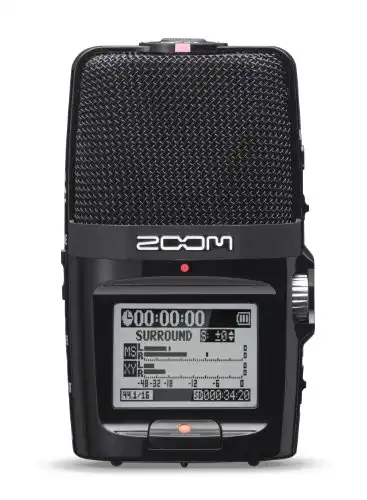 The H2N
Portable design: Same as the H1N, the H2N is easy to carry around
Versatile mic options: The H2N comes with five built-in microphones and four different recording modes
Multi-purpose recording: Suitable for live recording, creating audio for YouTube, and documenting important events
Advanced features: The recorder comes with automatic gain control, onboard MS decoding, and a wide range of effects
Battery life: The H2n runs on 2 AA batteries and provides over 20 hours of continuous recording time
Audio Quality
Although the H1N and H2N are similar devices, the Zoom H2N will probably give you a better recording experience.
The H2N uses five microphones that can pick up the nuances in sound frequencies more reliably. While the H1N can sometimes create distortion, that is extremely unlikely to happen with the H2N.
Check out this video for a closer comparison:
Additionally, these two recorders are made for different purposes.
The H2N is designed to record musical performances and other live events, making it an excellent option for musicians or bands. It can also be used for basic podcasting, but mostly when recording a single person.
On the other hand, the H1N is more suitable for interviews, personal thoughts, or verbal descriptions.
Price and Value for Money
The Zoom H1N is significantly cheaper than the H2N, making it great for those on a budget. It's portable, affordable, and perfect for recording on the go.
The Zoom H2N is the premium option, so you will need to invest more money in it. However, its features make it an excellent value for those who need high-quality audio recordings for music, field recordings, or podcasting.
User experience
If you're considering adding the H1N or H2N to your recording equipment, you probably want to know what other people think about these devices.
Here are some real-world examples:
According to one user, they use Zoom H2n for recording stories and making educational podcasts for their children. This is just one example of how the H2n can be used as a tool for content creation.
Another person commented on the sound differences between the H1N and H2N. They suggested that the H1N has a more condenser mic vibe while the H2n has a more natural ambient sound.
A third user reported that they recently purchased the Zoom H1 for their voiceovers. So, if you're in the market for a device for voiceover work, the H1 could be a good option.

Which Is Better?
In general, the Zoom H2N is the superior device, but it's also more expensive. It has more advanced features and produces better audio quality.
With its five microphone capsules and four different recording modes, the H2N can capture high-quality sound in various microphone configurations.
The H2N is also better at handling high sound pressure levels, making it better suited for recording live performances and events.
However, the Zoom H1N will suffice for most people's recording needs. It has a more straightforward design with fewer features, making it useful for beginners and professionals.
Conclusion
So, which is better? Well, the answer to this depends on your specific needs.
If you need a simple, portable recorder that's easy to use, the Zoom H1N could be precisely what you need. It's also cheaper than the H2, which is great if you're on a budget.
On the other hand, if you need a device with more advanced features, try out the Zoom H2N. It can give you high-quality sound and much more flexibility, which is worth the extra cash.
Frequently Asked Questions
What accessories are available for the Zoom H1n?
The Zoom H1n comes with a Quick Start Guide. An additional SPH-1N Accessory Pack includes a windscreen, an AD-17 AC adapter, a USB cable, and a padded-shell case.
Additionally, you can also purchase optional accessories such as the WSU-1 universal hairy windscreen, HS-1 hot shoe mount, MA-2 tripod to mic stand adapter, and AD-17 AC adapter.
What's the battery life of the Zoom H1N?
The Zoom H2N can give you up to 10 hours of recording on a single set of 2 AAA batteries.
What can you do with the Zoom H2N?
The Zoom H2N is a powerful audio recorder that's suitable for a range of recording situations. It can be used for field recording, live events, podcasting, voiceover work, and more.