So, you're going to record a podcast. Then you will need some recording equipment—especially a good microphone.
If you're new to podcasting or looking to upgrade your kit, you're probably wondering where to start.
In the world of audio technology, there are so many options for microphones on the market. And they all come with different specifications, features, and recommendations.
When it comes to podcasting, though, there are two types of microphones to consider – USB and XLR.
But what's the difference between the two? And which one is better?
Let's find out.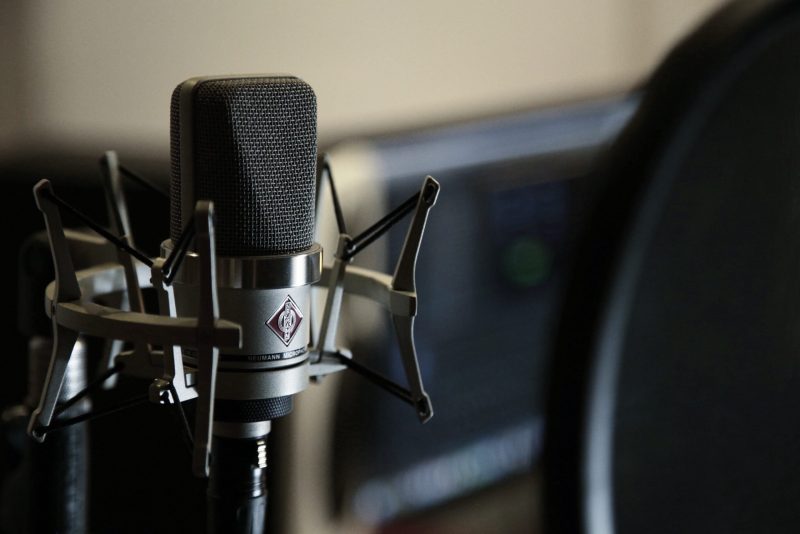 What is a USB mic?
The first clue is in the name. A USB mic is a portable microphone that connects to a Mac, PC, or iPad through a USB connector.
You don't need an additional sound card for recording because the computer already has one. Making it simple to set up and easy to use.
Essentially, a USB mic is a plug and play piece of equipment. It's an easy way to make quality audio recordings, especially if you don't have the time or budget to set up a pro-level home audio studio.
If you're starting with a podcast, then a USB mic is a cost-effective option. You also don't need high levels of technical expertise to operate it.
Just one quick tip, though. If you do opt for a USB mic, be sure to choose one with a headphone jack. That way, you can listen to the audio while recording.
What is an XLR mic?
An XLR is a pro-level microphone for high-quality audio recording. XLR mics are so good that they're used in radio, recording studios, and by live performers.
But what makes them so good?
It all comes down to the cables sending balanced audio that results in a clean sound. That's why it's the microphone of choice for audio industry professionals.
For podcasting, the XLR is also useful if you want to record more than one piece of audio at a time. For example, when recording podcast guests.
However, you do need more kit to use an XLR mic and some technical expertise.
As well as the actual microphone, you will need an XLR cable (a three-pin cable is the most common type used), plus an audio interface or mixer to connect it to a computer.
Unsurprisingly, this makes the XLR mic a more expensive option. But it's worth it for the professional quality of the recording.
USB or XLR
So, as we've established, the XLR mic is the more professional option. There is more to it than that, though.
It all depends on where you are on your podcasting journey.
If you're starting out and not aiming for a professional home audio studio set up, then a USB mic is perfectly suitable. It's also portable and easy to use, which are tremendous benefits.
But if you want to up your game and get serious about being a podcaster, then an XLR could be the mic for you.
To help you make the decision, here is an overview of the pros for USB and XLR microphones.
USB pros:
Cost-effective and great for beginners
Easy to use – plug and play
Portable – can be taken anywhere to record
XLR pros:
Results in a higher-quality audio recording
Better for recording multiple microphones
More options for customization
Can replace components if they break
And here are the cons.
USB cons:
Audio quality can be less professional.
Less customization of audio input and output
Can't replace components – you will need a new mic if it breaks
XLR cons:
More expensive to buy
Needs more kit and technical expertise to use it
Not portable like a USB mic
The verdict
As you can see, it all depends on how much you want to spend and if you wish to go entirely professional with your recording set up.
If you're ready to invest in excellent equipment, then the XLR mic is the winner. After all, first impressions count, and you don't want listeners to be put off by poor audio quality in your podcast.
Another option is to go for the best of both worlds. Start with a USB mic, then as you progress, invest in an XLR mic, but keep the USB.
That way, you will have one of each. You never know when you might need a portable option for recording or a back-up mic in the event of technical difficulties.