Fantasy football is a great way to get involved with the sport without playing it yourself!
The game involves acting as a fictional manager of your own football team, and the performance of that team is affected by the real-world play of actual players.
It is an engaging game in its own right, and as a result, there are several podcasts dedicated to it that can help improve your team.
Want to dominate your league? Then check out these nine best fantasy football podcasts to help you get to the top of your game!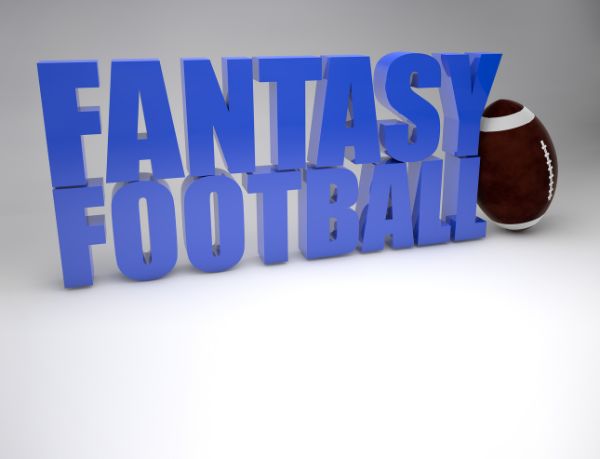 The Fantasy Footballers Podcast
This award-winning podcast is easily one of your best possible resources for fantasy football content.
The hosts are incredibly friendly and very passionate about the game, which comes through in how they present the show.
It has a casual and chatty style, making it incredibly easy to listen to.
The team behind this show will take you through all of the best strategies that you can apply to your teams today to improve your winning odds!
Listen on thefantasyfootballers.com
NFL Fantasy Football Podcast
This official NFL podcast is one of the best-produced fantasy football podcasts.
Top-notch analysis of fantasy football is the name of the game with this show, and thus listening in can help you learn some of the best strategies and meta that you can apply to your game today.
As well as this, the show is also relatively light and breezy and occasionally very funny, which makes it just as fun to listen to as it is informative to listen to.
This helps to set them apart from many similar shows.
Listen on Spotify
Fantasy Football Today
This podcast boasts an impressive cast of hosts with immense knowledge of the sport and knows just how you can improve your game tenfold.
Hosts such as Adam Aizer and Dave Richard make perfect podcast hosts, as they have charming personalities and they make their knowledge of the sport easy to understand.
You can easily throw on an episode of this series and become a much better fantasy football player.
If you want to impress your fellow fantasy football fans, then you owe it to yourself to give this show a listen.
Listen on cbssports.com
The Late-Round Fantasy Football Podcast
This podcast is another excellent resource for those looking to improve their chances of success in fantasy football.
Host JJ Zachariason is extremely knowledgeable about fantasy football, and he combines this knowledge with a great sense of humor to create an enjoyable podcast.
He covers everything from free agency to draft strategy, and he constantly asserts that fantasy football isn't just a matter of luck!
Listen on Stitcher
The Athletic Fantasy Football Podcast
The Athletic is one of the world's top and most prestigious sports magazines, and they also lend their incredible talents to podcasts.
This show is no exception to The Athletic's high standards, and it features fantastic guests who cover topics all about fantasy football.
The hosts are amicable and approachable, and they are excellent at making complex concepts easy to understand.
The analysis is key to the hosts' success with this show, and they can provide you with plenty of fantastic advice to improve your game.
Listen on theathletic.com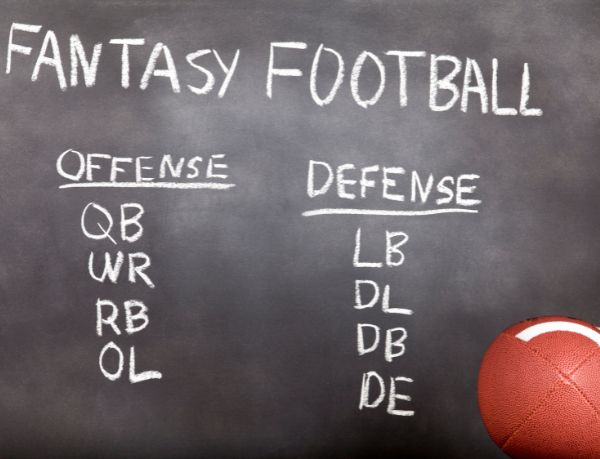 Yahoo Fantasy Football Forecast
Part of the game when it comes to fantasy football is to predict which players and which teams will perform best. Without proper and efficient analysis, any fantasy football team can fall apart in mere seconds.
This show from Yahoo is dedicated to helping you predict the latest outcomes in fantasy football so you can always be on top.
If you're looking for a show that provides detailed insight into the game, then look no further than this show. It has been designed to help you improve your performance in the long term.
Listen on Spotify
Fantasy Football Today In 5
Sometimes, we are too busy to listen to an entire podcast. So, this is where the Fantasy Football Today In 5 podcast comes in.
This show is dedicated to giving you all of the latest crucial news about fantasy football within five minutes every weekday morning.
This makes it a fantastic solution for anyone who lives a busy life or just wants to hear the latest on the sport quickly.
Listen on cbssports.com
Harris Football
Harris Football is easily one of the best fantasy football podcasts I've had the joy of listening to.
The show is hosted by Christopher Harris, an eight-year veteran of ESPN, so you know you are in for top-quality content.
The show is packed with expert opinions, and it's filled with some of the best fantasy football information available.
Many different shows cover fantasy football, but none of them have the depth of experience that this one does.
Listen on harrisfootball.com.
DLF Dynasty Podcast
Let's end this list with something truly remarkable. This podcast will take you through the entire season, week by week, and provide you with all the information needed to dominate your league.
If you want to truly gain control over your league and become the top dog, this podcast is for you. It's not only informative but entertaining as well.
Listen on dynastyleaguefootball.com