Nothing beats listening to a fantastic story told by someone with plenty of storytelling skills. But what are the best podcasts you can listen to in order to hear the best stories in the world? Read on below to find out now!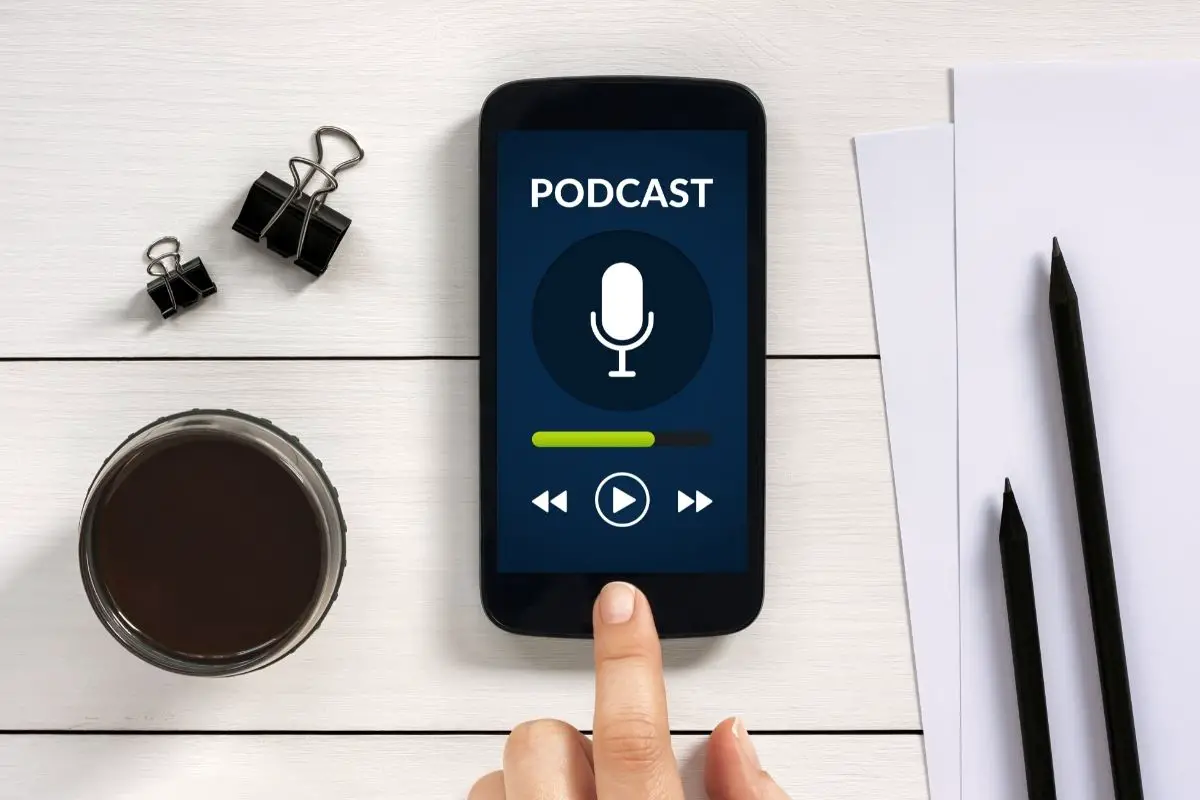 Welcome To Night Vale
Creepy goings-on in the quiet town of Night Vale.
Listen on
Wolf 359
It follows a dysfunctional space crew orbiting the star of Wolf 359 for a thriller-comedy of galactic proportions.
Listen on wolf359.fm
Limetown
What happened to a group of over 300 residents of a small Tennessee town who suddenly vanished?
Listen on twoupproductions
Within The Wires
This spinoff of Welcome To Night Vale concerns the creepy terrors endured by one live-in nurse in the 1970s.
Listen on nightvalepresents
Alice Isn't Dead
One woman sets out in her truck to find her missing wife. She soon encounters a massive number of strange characters.
Listen on nightvalepresents
Wooden Overcoats
It follows the sometimes hilarious trials of running a funeral home on a small island!
Listen on woodenovercoats
The Magnus Archives
A fantastic horror anthology that surrounds the strange collections found in the fictional Magnus Archives.
Listen on rustyquill
TANIS
Tanis buries deep into what happens when reality and fiction begin to cross over and blur the lines. Some very creepy stuff!
Listen on tanispodcast
Kalila Stormfire's Economical Magick Services
The exploits of a messy and scrappy witch cast out of her coven who sets up her own magical business.
Listen on kalilastormfire
Hello From The Magic Tavern
Despite falling through a portal at the back of a Burger King and being sent right into a fantasy world, Arnie still has a wifi signal and tells us all about his amazing adventures.
Listen on hellofromthemagictavern
Imaginary Advice
This experimental podcast series will show you the fantastic possibilities of fiction podcasts.
Listen on imaginaryadvice
The Amelia Project
This dark comedy follows a team at an agency that specializes in faking clients' deaths so that they can start whole new lives. But how long can this agency remain a secret?
Listen on ameliapodcast
Ostium Podcast
The remote California town of Ostium is home to many incredible secrets.
Listen on ostiumnetwork
The Unexplained Disappearance Of Mars Patel
If you want a podcast to entertain your children, check out this mystery show.
Listen on gzmshows.com.
The Leviathan Chronicles
This show features an ensemble cast of many voice talents who will whisk you away on a fantastic adventure.
Listen on leviathanchronicles
King Falls AM
The AM radio show of a small but creepy mountain town.
Listen on kingfallsam
The Black Tapes
One journalist hunts for her subject's enigmatic past and many truths soon appear.
Listen on theblacktapespodcast
Less Is Morgue
Another creepy podcast, this time with a little more humor. Two ghosts host this spooky podcast.
Listen on lessismorgue
The Women's Prize For Fiction Podcast
Some of the best stories are explored by three immensely charming female hosts.
Listen on womensprizeforfiction
Flyest Fables
If you want stories bursting with style and coolness, you ought to check this out.
Listen on flyestfables.libsyn
Makeshift Stories
Speculative fiction lives on through this perfect podcast.
Listen on makeshiftstories
Jabberwocky Audio Theater
Tales of suspense to delight your adventurous side.
Listen on jabberaudio
Timestorm
This educational adventure story will delight kids of all ages.
Listen on timestormseries
Nightlight Podcast
A creepy story anthology that is bound to get your spine-tingling.
Listen on nightlightpod
Alba Salix, Royal Physician
A witch and her apprentice seek to aid what ails the residents of a fantasy kingdom. This podcast is right out of a fairy tale.
Listen on albasalix
Mockery Manor
The UK's most popular theme park invites young employees to live on-site, and creepy things ensue.
Listen on longcatmedia
The Viridian Wild
It follows a crack team of mythos zoologists as they study fantasy creatures.
Listen on theviridianwild
The Oasis Transmissions
A human colony on a distant planet struggles to send messages to us on earth.
Listen on the-oasis-transmissions.simplecast
CTRL-ALT-DESTROY
A game designer discovers that her game could be the key to stopping war!
Listen on realm.fm
The Oyster
The earth becomes uninhabitable, and a secret government project sneakily tries to hide it.
Listen on podchaser
Moonbase Theta, Out
The team on a moonbase program finds out that their program is being shut down.
Listen on monkeymanproductions
The New Yorker Fiction Podcast
Join the team behind The New Yorker to discuss the best recent fiction.
Listen on newyorker
Old Gods Of Appalachia
An anthology of eldritch horror to curl your toes!
Listen on oldgodsofappalachia
Starcalled
Science fiction and action-adventure combine to create an awesome fiction podcast.
Listen on starcalled.space
Dispatch From The Desert Planet
A team of broadcasters on a distant planet sends out radio signals of their stories.
Listen on Spotify
Flash Pulp
Pulp stories aren't dead! They live on wonderfully in this show.
Listen on flashpulp
The Deca Tapes
This podcast explores a mystery through eight unique and cryptic tapes.
Listen on thedecatapes
The NoSleep Podcast
Some of the scariest horror stories on the internet abound in this show.
Listen on nosleeppodcast
Mission To Zyxx
One of the best-improvised fiction podcasts there is.
Listen on missiontozyxx.space