The powerful Shure MV7 microphone has been widely popular among podcasters worldwide. But how different is it from the new MV7X?
I'll look at Reddit reviews in this article to help you decide between these two mics.
Let's dive in!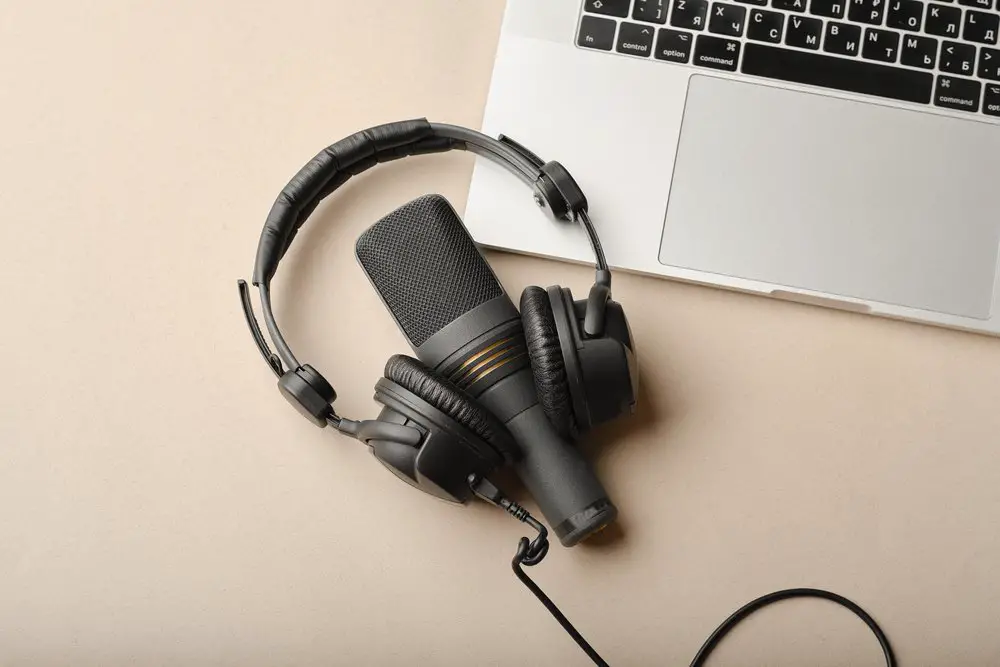 Build Quality
The Shure MV7 and MV7X are durable, dynamic microphones made out of metal. They are regarded as one of the most reliable podcasting mics you can find.
Plenty of people who used the Shure M7V stated they had zero issues with this microphone.
However, this Reddit user who purchased an MV7 wasn't satisfied with the build quality. He reported that the microphone broke only one hour after being set up (probably because it wasn't brand new but used).
It's good to keep in mind that the Shure MV7 and MV7X come with a two-year warranty, so you can repair them when needed.
Audio Quality
Shure MV7
The Shure MV7 has received plenty of positive reviews from Reddit users. One user even prefers the MV7 to the legendary SM7B.
One person complimented the sound of the MV7 but added that the original windscreen isn't the best and that he uses another.
Additionally, according to this user, the auto-level mode on the Shure MV7 is super handy for eliminating background noise.
One person reported that the MV7 could sound different on different devices. Namely, he achieved a much better sound when connecting the microphone to his phone via USB than plugging it into a Mac computer.
Shure MV7X
The Shure MV7X produces excellent sound quality. One person who owns an MV7X said it sounds great – especially after adding subtle compression and a noise gate.
Many praised its sound, but this user had a not-so-good experience with it.
He reported terrible sound quality, but many commenters disagreed with him. One person suggested there's no reason for any Shure mic to sound lousy.
Another user added that this microphone might not be suitable for certain voices and that some people could benefit from a mic that is tuned more flatly.
Is there a difference in sound quality?
This reviewer thinks there isn't any difference between the MV7 and MV7X's sound quality if you compare the XLR outputs.
However, he added that the MV7 might sound better in USB mode because of DSP (digital sound processing).
Connectivity
For many tech enthusiasts, connectivity is essential. The Shure MV7 offers both XLR and USB connectivity, while the MV7X is an XLR-only microphone.
One user suggests that the Shure MV7 and MV7x are identical when used in XLR mode. However, another user reported that the XLR mode is better on the MV7X, so this is up to personal preference.
Ultimately, if you prefer USB microphones, the MV7 is the better option because the MV7X doesn't have USB connectivity. Many users agree that the MV7 is one of the best affordable USB mics on the market.
Shure MOTIV app
Additionally, one advantage of the Shure MV7 is the MOTIV app. This desktop application can be used to adjust mic gain, monitor mix, EQ, limiter, compressor, and more.
The Shure MOTIV app can only be used with the MV7 model.
Price and Value for Money
The Shure MV7X is cheaper than the MV7 and can be a good choice for those on a budget.
This Reddit user has been looking for recommendations for a microphone better than the MV7, and one person suggested the MV7X.
In this discussion, many people praised the MV7X, saying it's a great deal. One person even said that the XLR version on the MV7X is "10 times more superior than the regular one".
Which is Better For Voiceover?
Several Reddit users suggested that the Shure MV7 is designed for streaming and podcasting, not so much for voice acting.
In this thread, one user wondered whether the Shure MV7X is a good mic for voiceover if you're starting out. A person responded by saying it's okay, but there are better and cheaper alternatives.
Both mics can be used for voiceover, but it's not their primary purpose.
Which is Better For Podcasting?
According to this thread, the Shure MV7 may be superior for podcasting.
One user reported that he has been using the MV7 for podcasting and remote work for over a year. To avoid buying an extra audio interface, he decided to go for the MV7 because it's a USB microphone.
Another user noted that the benefit of the Shure MV7 was the ability to record on the go – without having to carry all your equipment around.
Final Words
In conclusion, the Shure MV7 and MV7X models are almost identical in features, with only a few distinctions.
If you prefer USB microphones, the MV7 is the better option. Also, remember that the MV7X is an XLR-only mic requiring an audio interface.
The MV7X is also significantly cheaper and a good choice for people with a limited budget.
The MV7, on the other side, could be better for people who do a lot of field recording because it's easier to carry around.
With that said, both are highly functional, user-friendly microphones that will last you a long time.
Frequently Asked Questions
Can the Shure MV7 be used with PC and Mac computers?
Yes. The Shure MV7 is compatible with both PC and Mac computers. It can also be connected to mobile devices like iOS and Android using the applicable cables.
Does the Shure MV7X need phantom power?
No. Just like the MV7, the Shure MV7X is a dynamic microphone that doesn't require phantom power.
Does the Shure MV7X need an audio interface?
Yes, it does. You will need an XLR-compatible digital recorder or an audio interface to connect this microphone to your computer.
Do I need a pop filter for my Shure MV7?
The MV7 has a built-in foam cover that reduces the number of plosives. However, make sure to keep a reasonable distance from the mic to achieve optimum sound.