Choosing a microphone is among the most critical steps in starting a podcasting career. The right microphone should produce good sound, provide versatility and allow you to get creative with it.
Two popular choices for voiceover are the Rode NT1 and Rode NT1A condenser microphones. They are similar in many ways, but some things set them apart.
Let's look at both mics and decide which is better suited for voiceover work.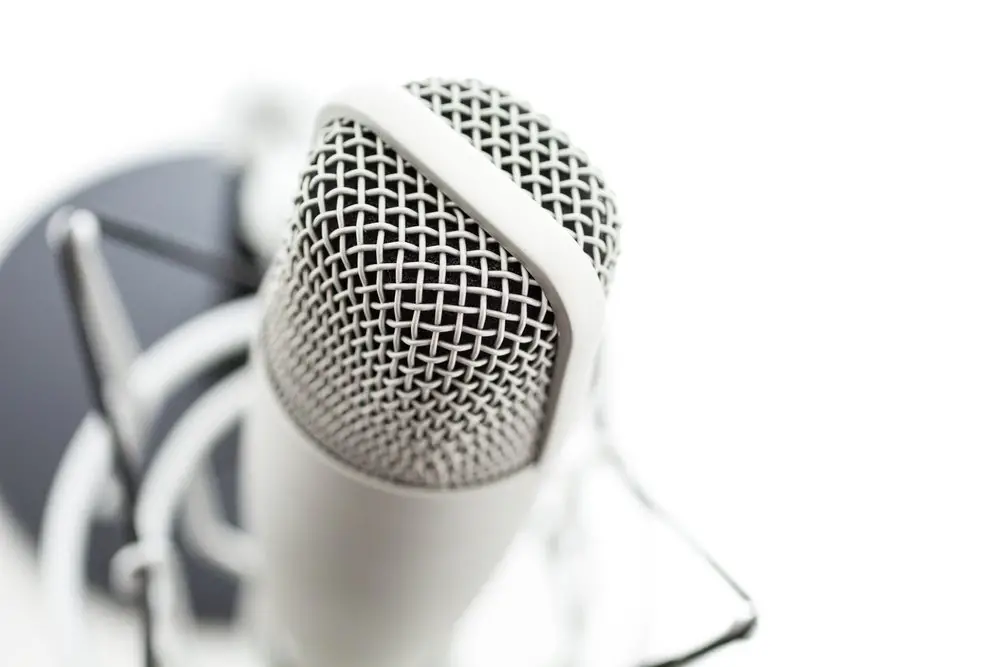 Features
Let's start by comparing the specifications for the NT1 and NT1A.
Rode NT1
Microphone type: Condenser. Condenser microphones are great for voiceover work because of their smooth, natural sound.
Cardioid polar pattern. This means it focuses on recording the sound in front of the mic, making it suitable for voiceover.
Frequency range: 20Hz – 20kHz
Ultra-low self-noise level. With just 4.5 dBA of self-noise, the NT1 is one of the quietest in its range.
Versatility: It's suitable for a variety of applications, including vocals and instruments
Output: XLR
Accessories: The NT1 comes with a pop filter, shock mount, and dust cover
Weight: 440g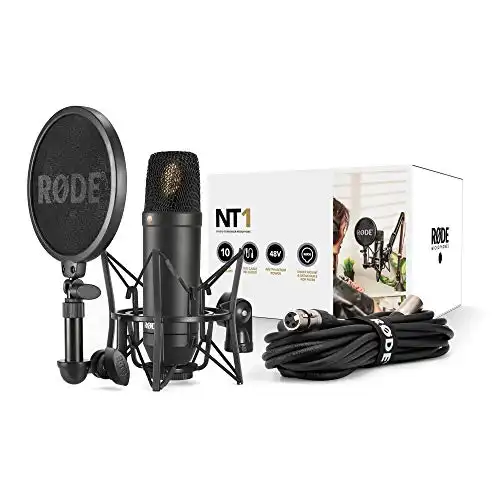 Rode NT1A
Microphone type: Condenser
Cardioid polar pattern
Frequency range: 20 Hz-20 kHz
Output: XLR
Versatility: The NT1A is ideal for everything from recording music to podcasting and voiceover applications
Ultra-low self-noise level. Again, one of the quietest mics with a self-noise level of only 5dBA
Accessories: Also includes a pop filter, shock mount, and dust cover
Weight: 326g, slightly lighter than the NT1
Our Pick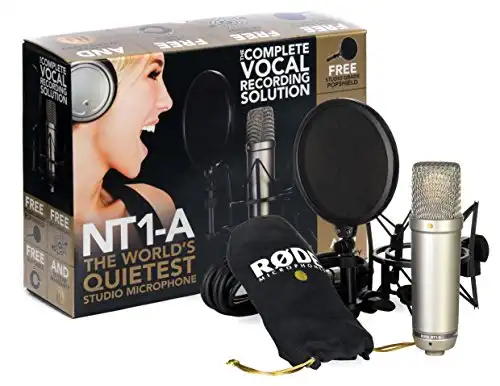 Design
As for the design, we are looking at two very similar products. They both have a sleek, recognizable Rode design that can elevate any recording setup.
The Rode NT1 comes in black, while the NT1A is available in silver. This, of course, comes down to personal taste, but some people prefer silver because it stands out more.
NT1 and NT1A feature an all-metal body, but the NT1A is larger and heavier. Both microphones come with a shock mount and pop filter, which helps eliminate unwanted background noise.
Audio Quality
The most notable difference between NT1 and NT1A is the sound. Depending on the effect you want to achieve, both microphones are good options for voiceover, but the NT1 is slightly better suited.
Namely, the NT1 is known for having a smoother sound than NT1A. This is especially important when recording speech because it creates an authentic, natural sound.
The Rode NT1, however, is more modern and crispy sounding. It can make your voice pop out of the mix, and it's well-prepared for recording loud noise.
Both microphones have exceptionally low self-noise levels, with NT1A's being 4.5 dBA and NT1's being 5 dBA.
For a more in-depth comparison, take a look at this Youtube video.
Ease of Use
And because they have such low self-noise, the Rode NT1 and NT1A are also reasonably easy to use. This feature is handy for voiceover work, enabling you to capture your voice with absolute clarity.
Both Rode models have a cardioid polar pattern, meaning they mainly capture the sound from the front of the mic and less from the sides. This can help minimize background noise immensely.
As I mentioned, both mics come with accessories – a shock mount and a pop filter. These additions are highly recommended for voice recording, making the human voice sound much more polished.
User experience
The Rode NT1 received many positive ratings regarding its performance.
One user said the NT1 is a mic that records your voice "exactly as it is", making it ideal for voiceover. Another person praised the microphone for its ability to reduce ambient noise.
Namely, the reviewer had been using the Rode NT1 while recording with a lot of background noise (an airplane, trucks, etc.), and he stated that these noises barely appeared on the recording.
However, some users complained that the pop filter and shock mount appear cheap.
The NT1A has been widely praised by users who left plenty of good reviews online.
One user was pleased with his purchase and stated that the NT1A is an "awesome mic for amazing value and a must-buy for any home studio".
He added that this microphone makes your voice sound any way you want. The recording will sound exactly like your own voice, with an added warmth.
Another user commented that the NT1A created a soft sound for him, but it could potentially be too harsh for some voices.
Conclusion
That said, the Rode NT1 and NT1A are excellent choices for voiceover work. Both perform exceptionally well for this purpose because of their low self-noise and cardioid polar pattern.
However, they slightly differ in terms of audio. If you're going for a smoother, more natural sound, you might prefer the Rode NT1. The NT1A is more modern sounding, though.
They are both affordable, which is great if you're on a budget.
Ultimately, they both do a great job capturing voice, and I'm sure you won't go wrong with either.
Frequently Asked Questions
What kind of microphone do I need for voiceover?
Depending on your needs, you can use a condenser or dynamic microphone. Condenser microphones are preferred for voiceover because they are more sensitive. A condenser mic can also capture a wide range of frequencies, making it ideal for voiceover recording.
Can I use the same microphone for both voiceover and podcasting?
Yes, the same microphone can be used for podcasting and voiceover work. There are plenty of versatile microphones that can be used for different purposes.
However, some microphones may be more suitable for specific applications than others. It's always a good idea to research before purchasing a new mic to find the one that works best for you.
How can I monetize my voiceover work?
Voiceover can be monetized in several ways: recording audiobooks, podcasts, radio or TV shows, narrating educational videos, and many more.
If you have your podcast, you can approach brands for sponsorship and promote their products or services.
YouTube is another platform where you can monetize voiceover work by royalty sharing. You can create voiceover videos on platforms that offer revenue-sharing programs.
How do I make my Rode NT1 sound good?
Follow a few simple steps to record better vocals with your Rode NT1. Ensure you're using a pop filter, and try not to stand too close to the mic. Additionally, use your NT1 with a good preamp and monitor the gain on your interface.
Does the Rode NT1 need phantom power?
Yes, the NT1 operates on P48 volts phantom power. The power can be supplied through a mixer, preamp, or an external phantom power supply.
Is the Rode NT1A good for singing?
Yes! Many musical artists use this microphone.
If you need an affordable mic that will produce a bright and authentic sound – the NT1A is the one for you. It's excellent for recording vocals as well as musical instruments.
Can you do voiceovers at home?
Yes! You can build your own studio and record voiceover at home with the right equipment.
What is the difference between Rode NT1 and Rode NT1 Kit?
The difference is in the accessories included. Specifically, the Rode NT1-Kit supplies the NT1 microphone and a bundle of accessories – a shock mount, pop filter, XLR cable, and dust cover. The microphone is identical in both versions.