There's a simple setting to help reduce noise in Garage Band. It's not the best but it can help if you have a gentle hum. I've found that I like to use a paid service called Auphonic to automatically remove noise and level the audio. But if you have Garageband it's worth giving it a try.
Let's get started…
Reducing background noise is a technical issue that most podcasters are familiar with.
There's nothing worse than recording a new episode to find out the sound quality is not what you're looking for. Background noise and hiss can affect the finished product, but there are tools out there to reduce the impact.
As you know, GarageBand is a digital audio workstation by Apple for macOS and iOS. It's used to create music and podcasts and is a popular application for Mac users.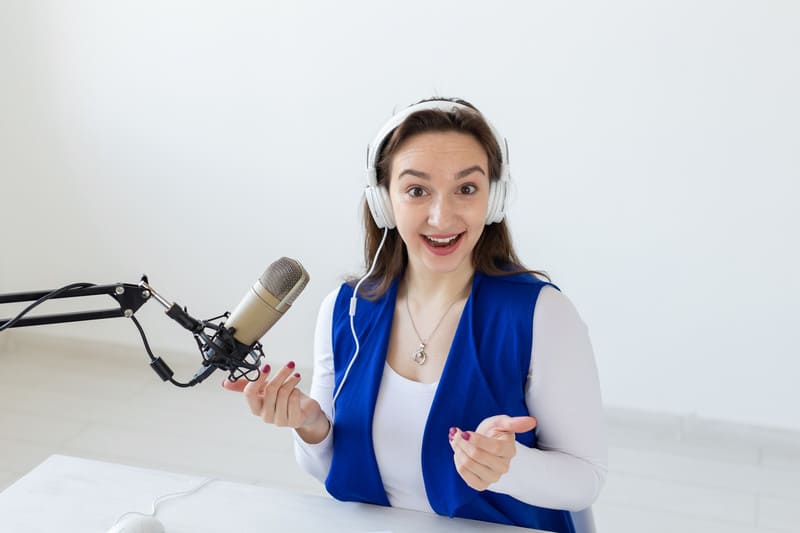 GarageBand also has a handy built-in tool to help reduce background noise. It's called Noise Gate, and it's easy to use, once you know how to.
To help you get started, this guide explains why reducing background noise is essential and how to do it in GarageBand.
Let's find out how it all works.
Why you should reduce background noise
Podcasts are booming right now. For almost any topic or niche, you can find a podcast to match your interests.
But it doesn't mean that all podcasts are created equal.
Some podcasters record in a professional audio studio with top-of-the-range equipment and technology. (I use an economic mic called the ATR2100 – see on Amazon)
For others, though, starting small and working with what you've got is the only way to go.
Thankfully, there are tools available to make sure the audio quality is as clear as it can get. Whatever the budget for your podcast.
But why do you need to reduce background noise in the first place?
Reducing background noise significantly improves the quality of a podcast.
Not only does it result in a professional-sounding recording. It also adds value to the listener by focusing on the voice and cutting out any distractions.
Plus, if your audience is happy, they're more likely to listen to another episode and leave good reviews. Good reviews will boost your reputation, which makes it a worthwhile addition to the process of making a podcast.
Ready to find out more? Let's take a closer look at Noise Gate.
Using Noise Gate in GarageBand
If you haven't used Noise Gate before, or you're not sure if you've been using it correctly, the steps below will help you out.
Keep in mind that Noise Gate works by setting a volume threshold for the entire track. That way, any audio picked up below the level is reduced.
To use Noise Gate:
Start by selecting the section of audio that you want to edit.
Find the Noise Gate dial and check the box to turn it on.
Move the dial to adjust the level.
Don't move the dial too far towards 0db – it will cut out all noise, including your voice. It's best to set the gate so very little is removed, then tweak it from there.
Watch out for words with 's' that can sound choppy.
Adjust the Noise Gate dial until the background noise reduces without affecting the overall sound quality.
With Noise Gate, you can also apply different gates for different tracks, which some of you may find useful.
In a nutshell, it's an easy tool to use that only requires some patience while you find the right level for your recording.
Record in a Quiet Place Initially
The best thing to do is to record where there isn't much noise if possible. Sometimes your equipment will produce the noise or hum, so that's the time to use the Noise Gate.
Adjusting gain and volume
Using Noise Gate is excellent for reducing background noise in a podcast, but you can also adjust the gain and volume before recording.
The gain is the level of sound coming from the microphone to GarageBand. The lower the gain, the less background noise it picks up. But at the same time, you don't want to go too low so that it doesn't pick up voices.
The volume is the level of audio coming out of the speakers or headphones.
By adjusting the gain and volume, you can stop some background noise from being recorded in the first place.
To adjust the gain:
Go to 'sound' in system preferences on your Mac.
Find the input volume.
Set the level to around 80 percent.
Before recording, you can test the level and adjust the input depending on the quality of sound.
To adjust the volume:
Go to 'sound' in system preferences on your Mac.
Find the output volume settings.
Adjust the dial to increase or decrease the volume.
So, there you go. Background noise is a nuisance, but it doesn't have to be that way.
By using Noise Gate and adjusting the gain and volume settings, you can reduce background noise in GarageBand.
Then you will have clear-sounding audio and happy podcast listeners.